No matter what you're craving – something sweet, salty, creamy, or crunchy – this list of 21 quick healthy snack recipes has you covered.
Sweet Healthy Snack Recipes
Chocolate Date Truffles
These chocolate date truffles are ready in less than 5 minutes. Keep them on hand to thwart sugar cravings in a healthier way.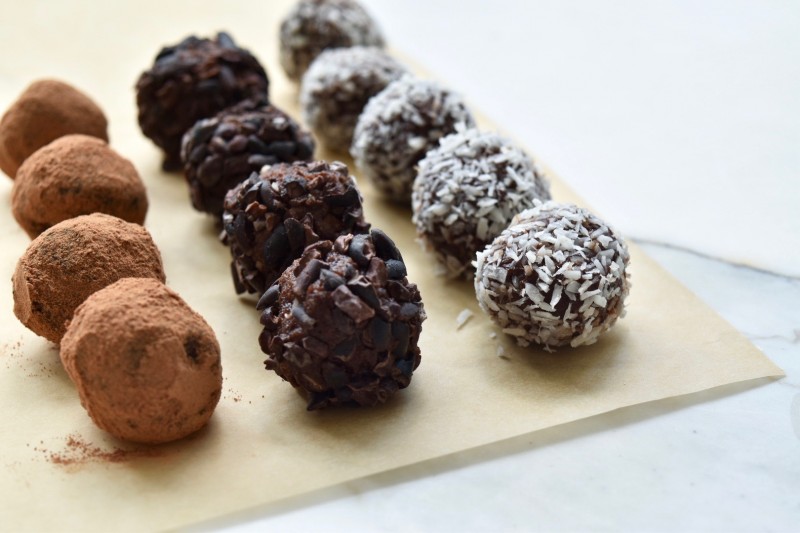 Banana Ice Cream
Turn fruit into ice cream with this 60-second Banana Ice Cream Recipe. It's so rich, creamy, sweet, and decadent, you won't even realize there's no dairy or added sugar.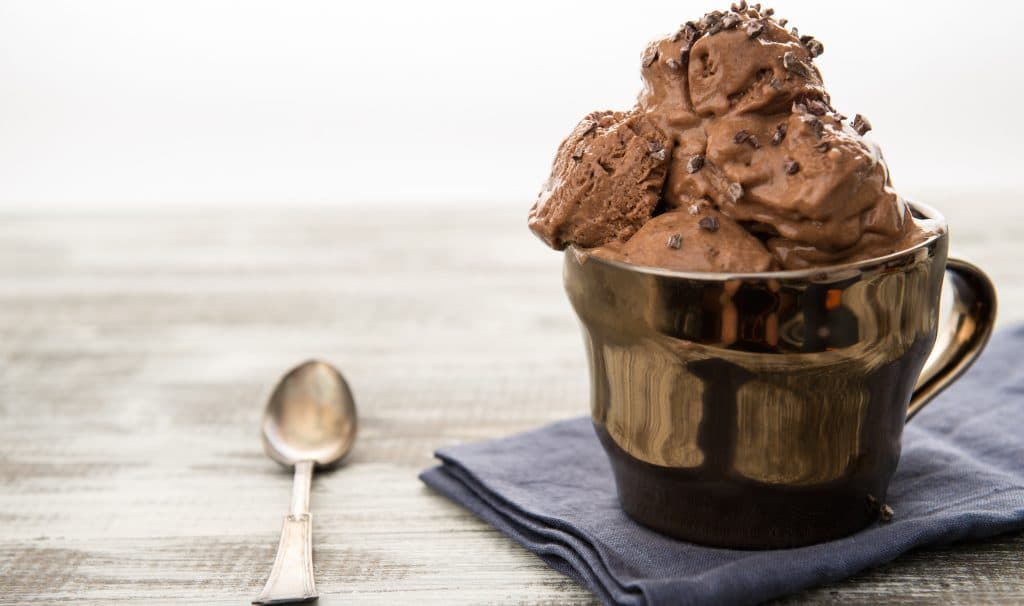 Chewy Almond Date Cookies
These Chewy Almond Date Cookies are incredible: So delicious, yet so simple and fast to make. If you're struggling with sugar cravings, whip up a batch of these to hit the spot.
Nutty Dark Chocolate Bar
This decadent looking Nutty Dark Chocolate Bar is packed with nutrient-dense ingredients which will hold you over 'till dinner. It's my homemade Kind Bar recipe.
Orange Cardamom Truffles
These quick orange cardamom truffles are bursting with flavor. Make a single batch and keep them in the fridge to have as a treat with your afternoon tea.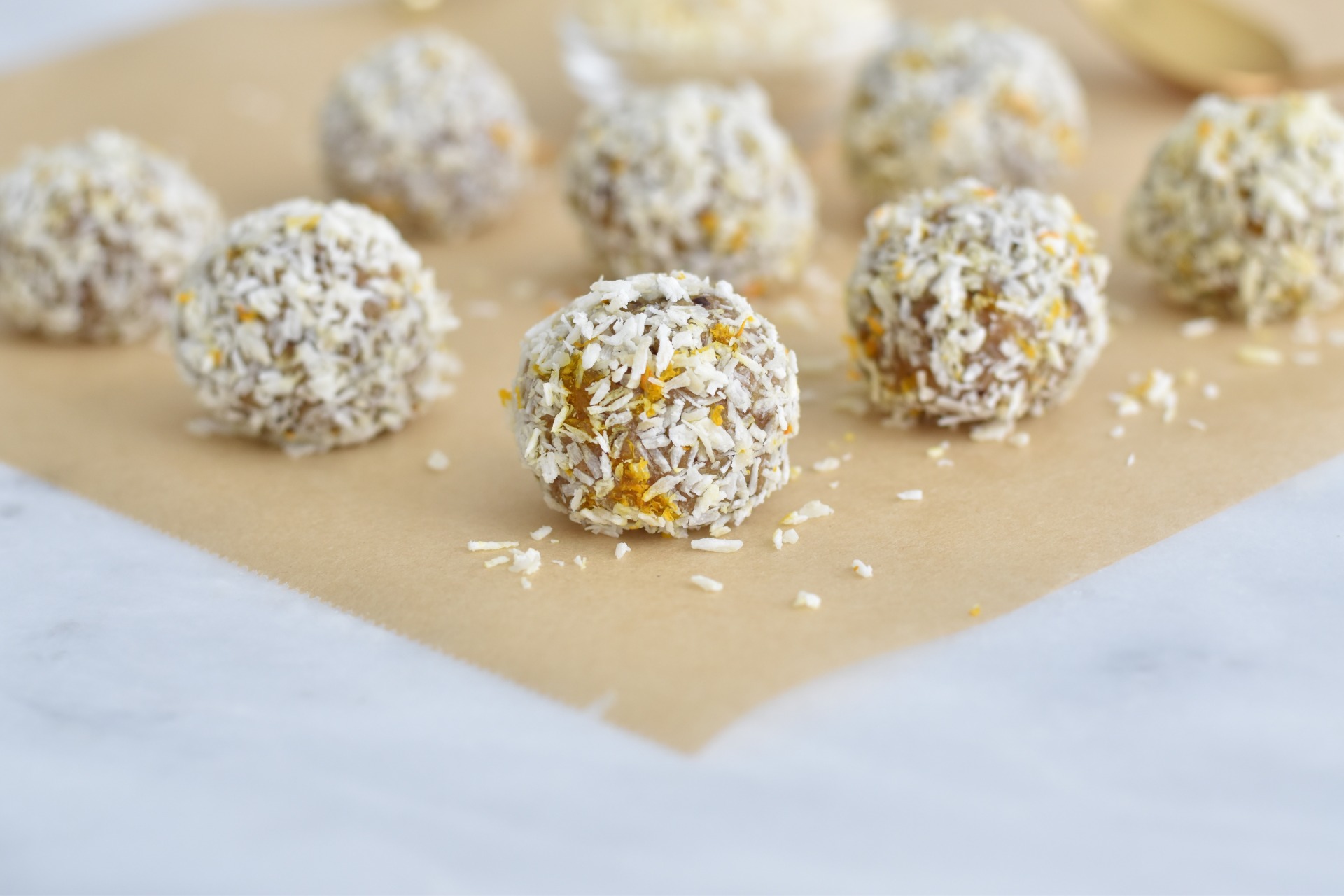 Pumpkin Spice Donut Holes
This is currently my favorite sweet dessert on this list. Biting into these pumpkin spice donut holes is heaven…and while they look like "the real thing" you'll be happy to know they are no-bake, gluten-free, vegan, and paleo.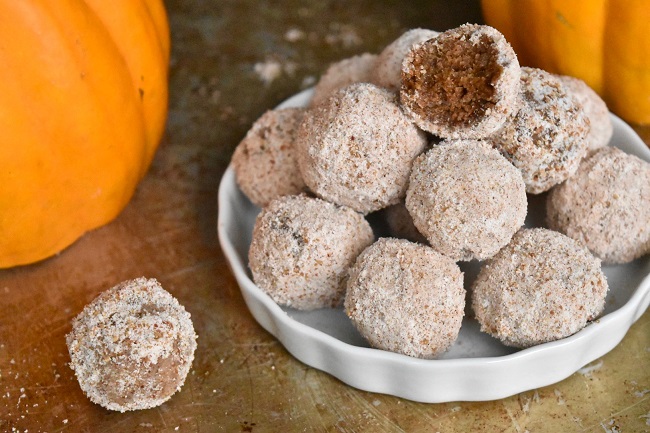 Goji Berry Cookie Dough Truffles
These Goji Cookie Dough Truffles are pure bliss. Pop one out of the freezer anytime you have a sweet craving.
Cookie Dough Bliss Balls
Biting into these Cookie Dough Bliss Balls is pure bliss. With a cookie dough center enrobed in dark chocolate shell, each bite is meant to be savored.
Almond Goji Berry Bites
Whip up a batch of these Almond Goji Berry Bites and keep them near your desk, and you'll never have to go on a 3 pm cookie run again.
Salty Healthy Snack Recipes
Plantains with Chimichurri Sauce
These Coconut Plantains with Chimichurri are a healthier take on traditional twice-fried plantains (or tostones). I love making these as a quick snack to dip in guacamole, or an herb-heavy chimichurri sauce.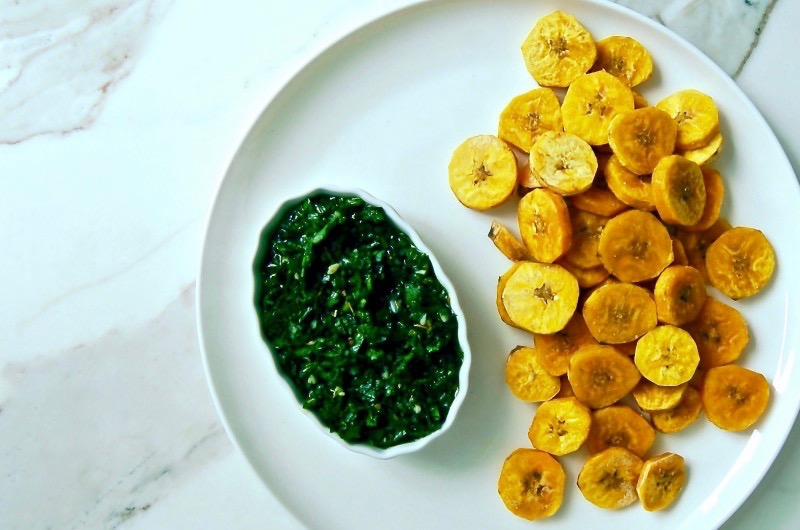 Spicy Sweet Potato Fries
These spicy sweet potato fries are the best (and easiest!) way to get in some Vitamin A.
Creamy Healthy Snack Recipes
Coconut Chia Seed Pudding
Chia Seed Pudding hits the spot if you're craving something creamy and decadent tasting. Top it with sliced fruit and nuts or seeds of choice.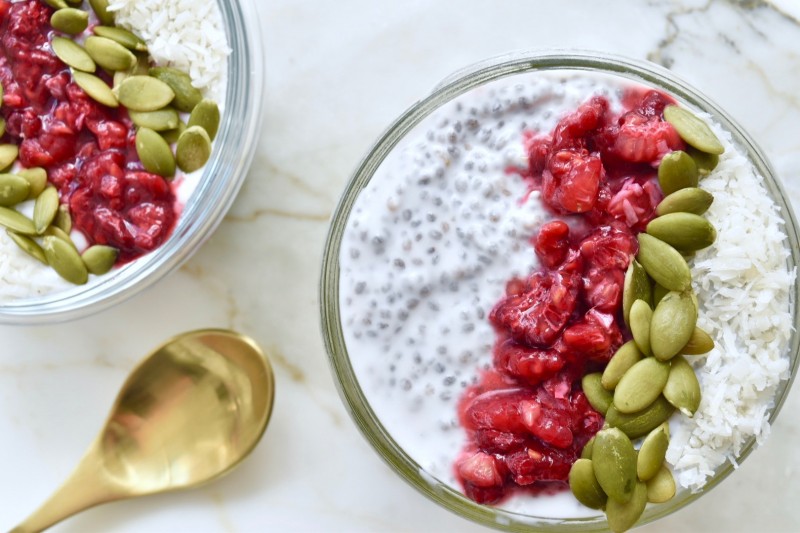 Mango Coconut Chia Pudding
For a fruitier twist on my coconut chia seed pudding recipe, add a mango into the blender with it for this Mango Coconut Chia Seed Pudding. It keeps you fueled for hours and crushes sugar-cravings. It also tastes absolutely divine, naturally sweetened with mango, and rich and creamy thanks to the coconut milk.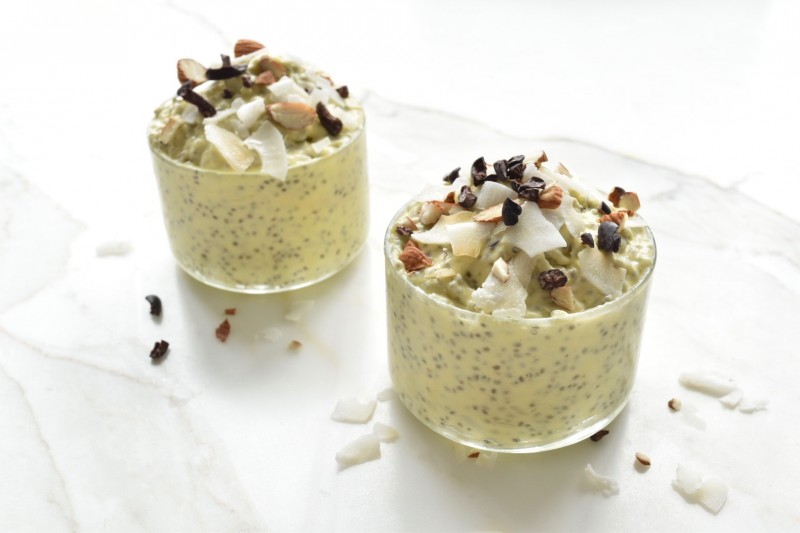 Blueberry Smoothie Bowl
This blueberry smoothie bowl is one of my go-tos in the summertime. It tastes like a soft-serve ice cream sundae but with healthier ingredients of course!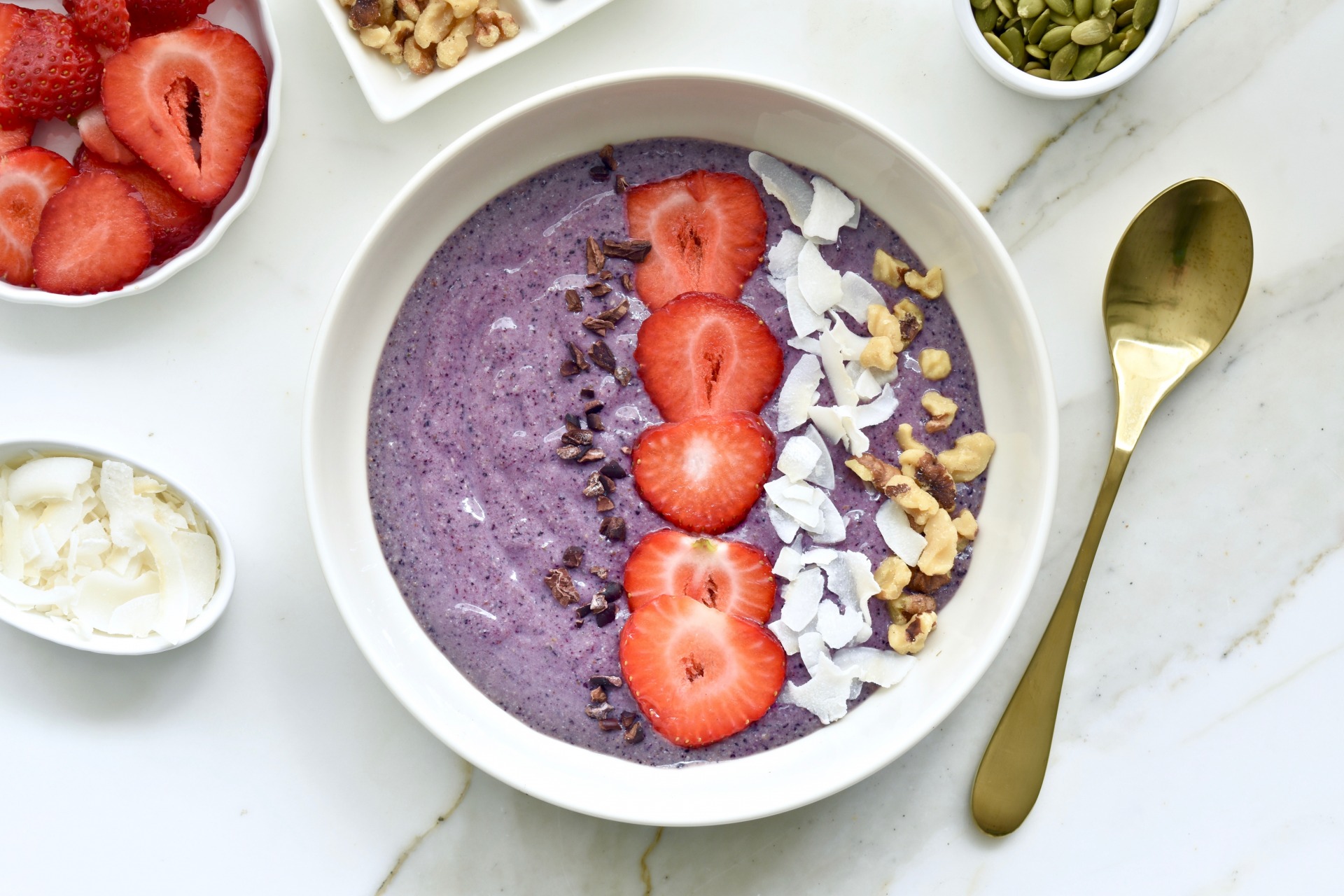 Mango Matcha Smoothie Bowl
If you need a little energy boost, try this creamy mango matcha smoothie bowl.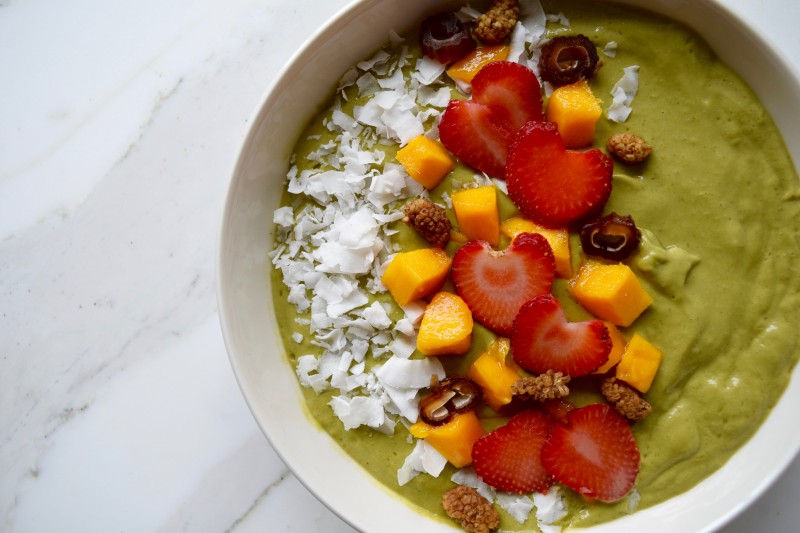 Creamy Carrob Pudding
Who needs chocolate when you've got this carob pudding recipe? This creamy carob pudding, or perhaps I should call it a carob mousse, is rich and satisfying without being overly sweet.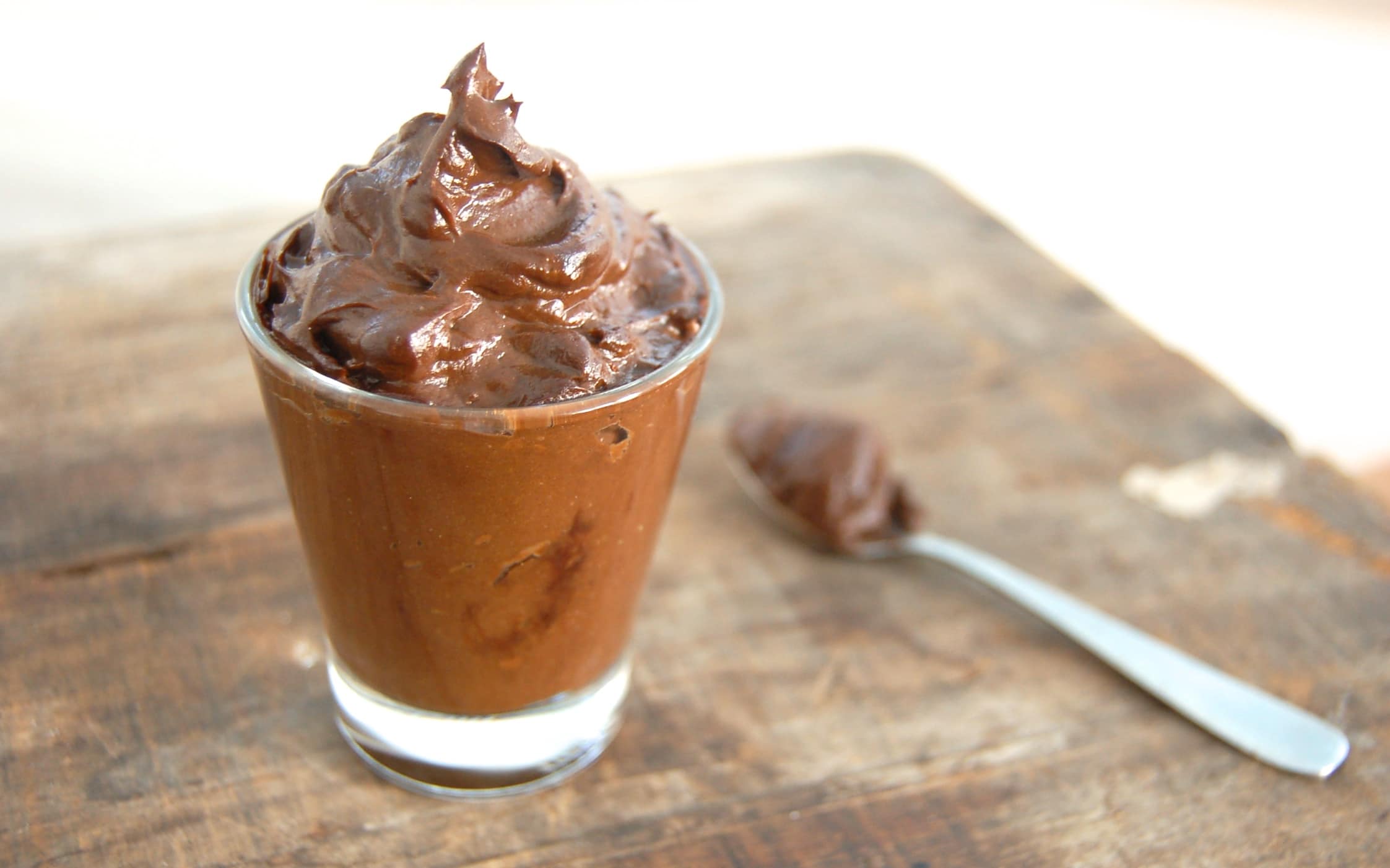 Basil & Pea Hummus (Paired With Veggie Crudite)
If you're craving something a bit more savory, try this basil and pea hummus with chopped up veggie sticks.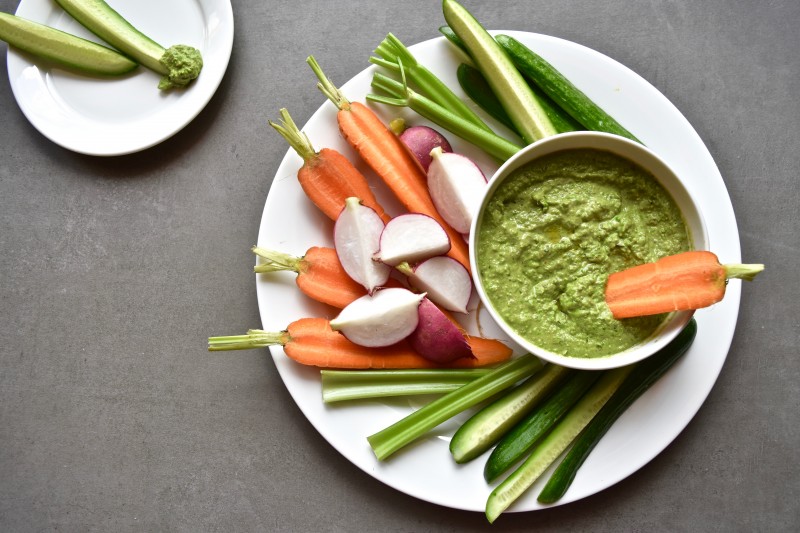 Homemade Hummus
This delicious high-protein and high-fiber homemade hummus recipe is ready in just 5 minutes.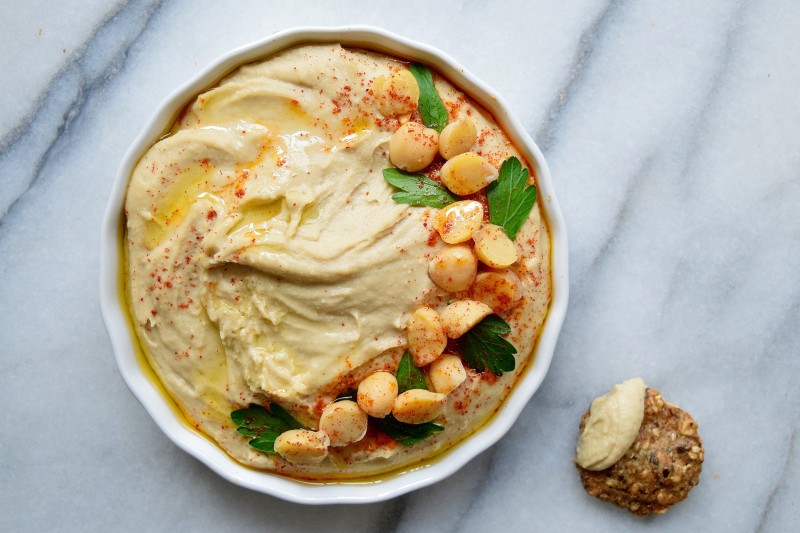 Guacamole
Who doesn't love Guacamole? I know I can personally eat it with a spoon. And you can rejoice, because you don't have to fear the fat in avocado. It's the "healthy" fat and will not make you fat. (sugar makes you fat, not fat)
Crunchy Healthy Snack Recipes
Coconut Cassava Tortilla Chips Paired With Guacamole
Craving chips and dip? Try these gluten-free cassava and coconut chips which are sturdy enough to hold up under the heaviest of dips…like a chunky guacamole or homemade hummus.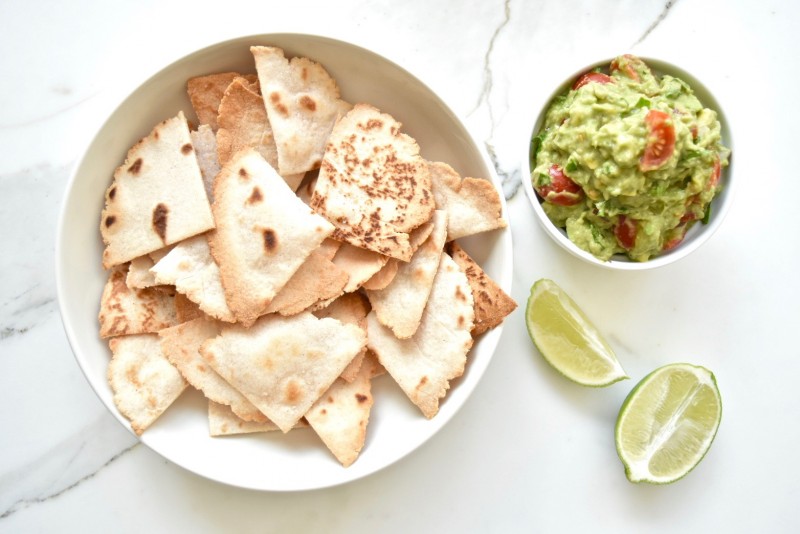 Crispy Chickpea Croutons
Crispy Chickpea Croutons are deliciously addictive. Coated in a variety of health-supportive spices and roasted to perfection, you'll probably end up popping quite a few of these in your mouth! You can eat them as a snack or put them on a salad.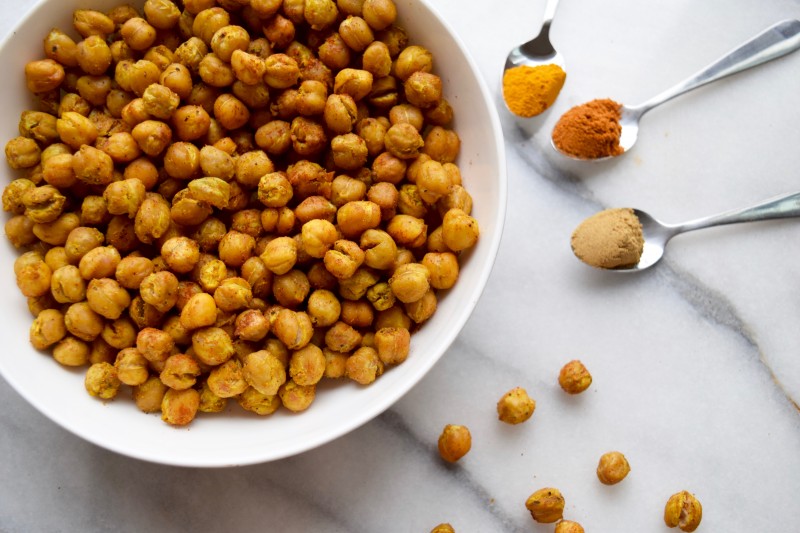 Have you tried any of these quick healthy Snack Recipes? Let me know in the comments below.