The genius 60 second recipe that turns fruit into ice cream.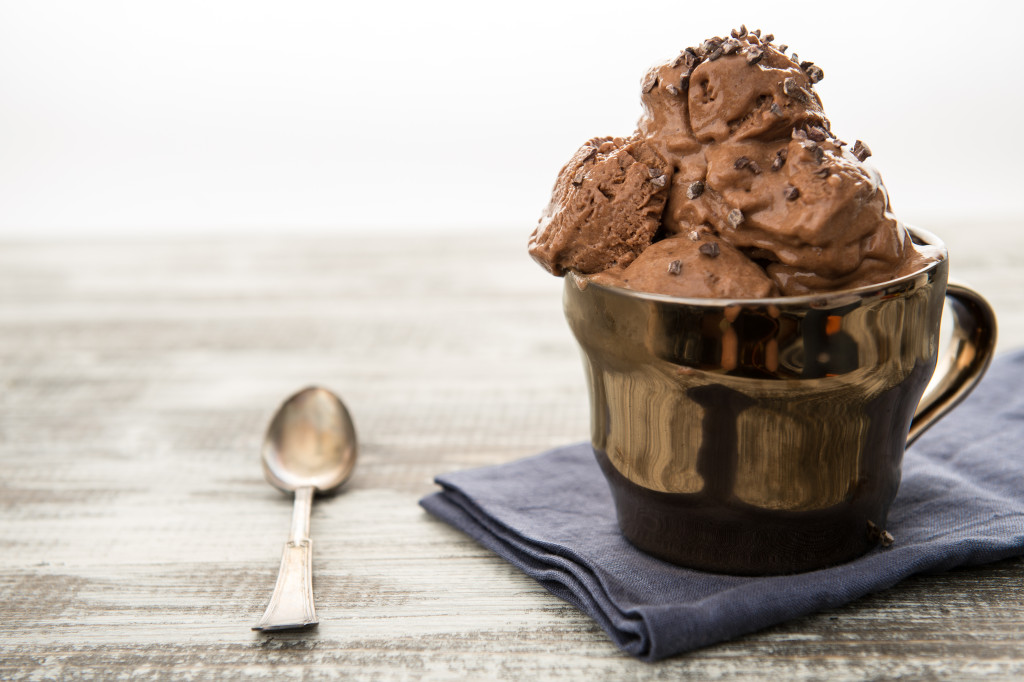 If you're looking for a healthier way to satisfy your sweet tooth, you have to try banana ice cream, sometimes also called nana ice cream or n'ice cream.
It is so rich, creamy, sweet, and decadent, you seriously won't even realize there's no dairy or added sugar. Shhh don't tell anyone…it's simply just frozen bananas.
I've been making it for years, and it was one of the recipes that helped me get over my sugar addiction.
Flavors
Banana ice cream is extremely versatile. You can use the frozen banana base (with just a touch of vanilla) to make any flavor you like: chocolate (cacao powder), carob (carob powder) strawberry and mint, blueberry, almond butter ginger…the combinations and varieties are endless.
(If making fruit flavors, always use frozen fruit).
Appliances
All you need to make banana ice cream is a high speed blender, like a Vitamix. Unfortunately, regular blenders don't work as well for this, and you may burn out the motor.
Photo credits: Styling: Maria Marlowe / Photography: Irina Smirnova
Add-Ins: Choose your favorite(s)
| | |
| --- | --- |
| Add-Ins: Choose your favorite(s) | |
Place all ingredients (banana base plus the add in ingredients of your choice) into a high speed blender and blend on high until soft serve ice cream consistency is reached, which should be about 30-60 seconds.

Taste to determine if you want to add more of any add ins, and re-blend if needed. Otherwise, simply spoon out and serve!
*Peel overripe bananas, break in half, and put in a zip top freezer bag. Freeze for at least 4 hours or overnight. It's a good idea to leave a big batch of frozen bananas in your freezer, so you have some on hand when the mood strikes.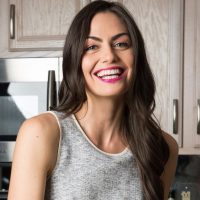 Maria Marlowe
Maria Marlowe is a holistic nutrition and wellness coach who uses real food to help her clients improve their health, weight, and skin. She offers a 28-day healthy eating meal plan that teaches you how to batch cook, as well as one to clear up acne. Her most popular program is EatSLIM, a 10-week online group glass that guides participants to develop healthy eating habits that stick – and lose weight, boost their metabolism, improve their digestion, and quit sugar.
She writes healthy and delicious plant-based recipes for her popular blog. She is also the author of the #1 New Release on Amazon, The Real Food Grocery Guide, the most practical guide to selecting the healthiest foods, without going broke, which has been praised by Dr. Oz and InStyle magazines. You can find her on instagram @mariamarlowe.