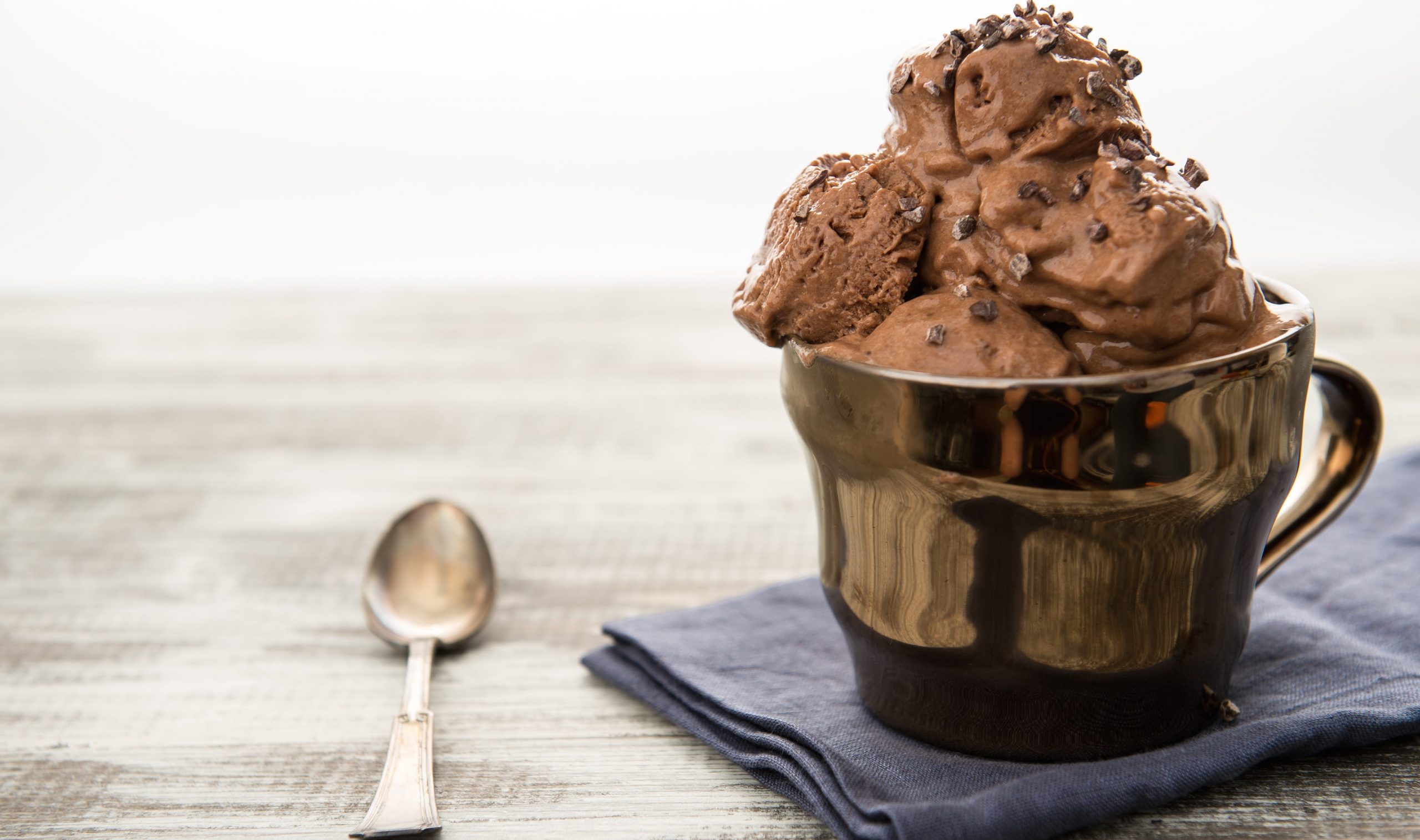 The genius 60 second recipe that turns fruit into ice cream.
If you're looking for a healthier way to satisfy your sweet tooth, you have to try banana ice cream, sometimes also called nana ice cream or n'ice cream.
It is so rich, creamy, sweet, and decadent, you seriously won't even realize there's no dairy or added sugar. Shhh don't tell anyone…it's simply just frozen bananas.
I've been making it for years, and it was one of the recipes that helped me get over my sugar addiction.
Flavors
Banana ice cream is extremely versatile. You can use the frozen banana base (with just a touch of vanilla) to make any flavor you like: chocolate (cacao powder), carob (carob powder) strawberry and mint, blueberry, almond butter ginger…the combinations and varieties are endless.
(If making fruit flavors, always use frozen fruit).
Appliances
All you need to make banana ice cream is a high speed blender, like a Vitamix. Unfortunately, regular blenders don't work as well for this, and you may burn out the motor.
Photo credits: Styling: Maria Marlowe / Photography: Irina Smirnova
Banana Ice Cream
Ingredients
Add-Ins: Choose your favorite(s)
Instructions
Place all ingredients (banana base plus the add in ingredients of your choice) into a high speed blender and blend on high until soft serve ice cream consistency is reached, which should be about 30-60 seconds.

Taste to determine if you want to add more of any add ins, and re-blend if needed. Otherwise, simply spoon out and serve!
Recipe Notes
*Peel overripe bananas, break in half, and put in a zip top freezer bag. Freeze for at least 4 hours or overnight. It's a good idea to leave a big batch of frozen bananas in your freezer, so you have some on hand when the mood strikes.
** Add a scoop of your favorite protein powder or collagen powder to up the protein. 

Did you make this recipe?
Tag @mariamarlowe on instagram and hashtag #healthybymarlowe for a chance to be featured and win awesome prizes each month.
Clearer Skin in Just 3 Days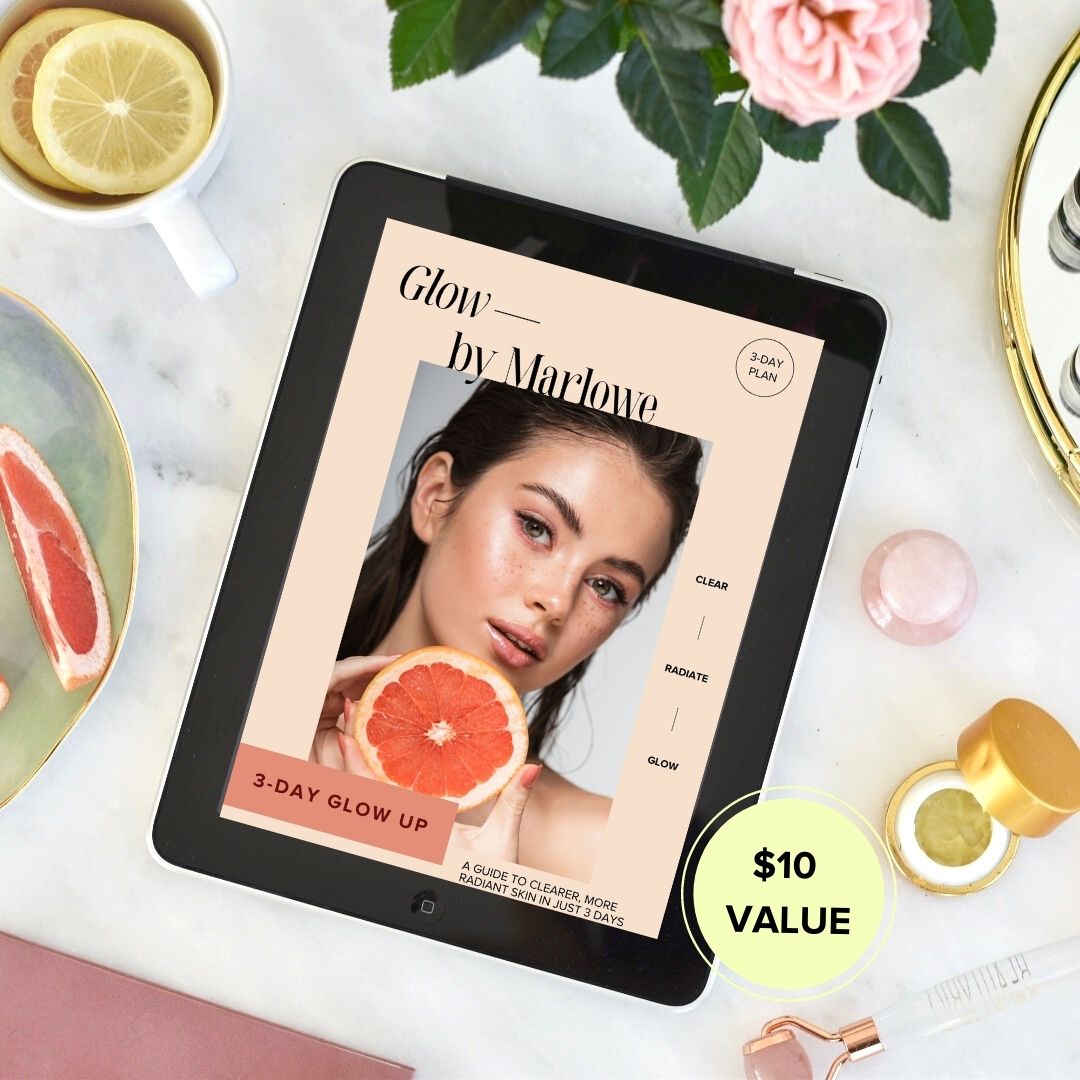 Sign up for my weekly newsletter to get the latest recipes, articles, & podcasts delivered to your inbox.

Plus, you'll receive The Glow Up Guide right away, a delicious 3-day meal plan to reduce redness and bumps, fast.