Chocolate Truffles just sound fancy, don't they? I like fancy things, but if you know me by now, I like easy recipes.
This one is ready in less than 5 minutes, and is quite impressive. Wrap up a pretty container of these as a hostess gift, or just keep them on hand to thwart sugar cravings in a healthy way.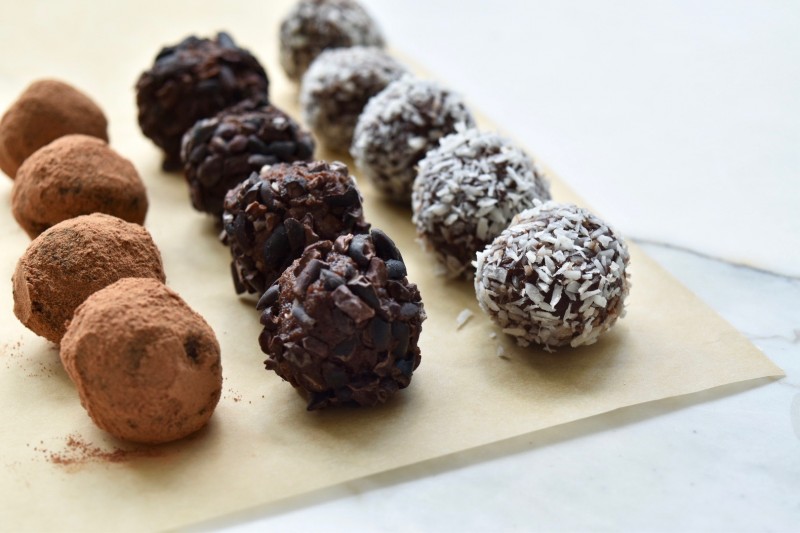 Unlike other store-bought truffles, which tend to be loaded with dairy and sugar, and who knows what else, these have 3 very simple ingredients: cocoa, dates, and coconut. There is not one grain of refined sugar, these cute little dollops of yumminess get all their sweetness from the dates.
Besides sparing you the unfavorable side effects of refined sugar (weight gain, breakouts, blood sugar roller coaster), they will satisfy you such that you don't feel like you need to eat the entire batch of them. (Thank you fiber!)
Add cacao powder, dates, and coconut to a blender. (A bullet blender, works well here). Blend until a paste is formed, should only take a few seconds.

Roll about a tablespoon or so of paste into a ball. Repeat.

Choose a topping, sprinkle it onto parchment paper, and roll date ball in it to coat.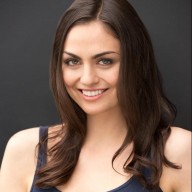 Maria Marlowe
Maria Marlowe is a holistic nutritionist and wellness coach who uses real food to help her clients improve their health, weight, and skin. She offers meal plans, ongoing group workshops both in NYC and online, and writes healthy and delicious recipes for her popular blog. She is also the author of The Real Food Grocery Guide, the most practical guide to selecting the healthiest foods, without going broke. Praised by Dr. Oz and InStyle magazine, it was a #1 new release on Amazon.