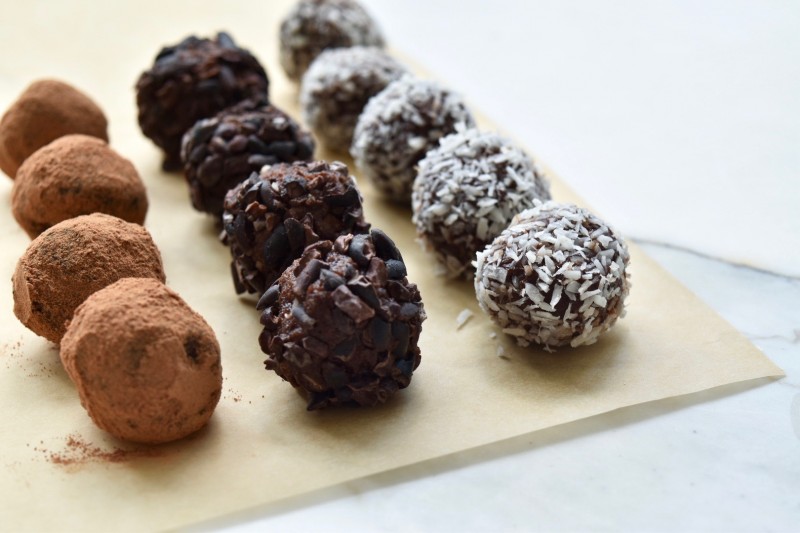 Chocolate Truffles just sound fancy, don't they? I like fancy things, but if you know me by now, I like easy recipes.
This one is ready in less than 5 minutes, and is quite impressive. Wrap up a pretty container of these as a hostess gift, or just keep them on hand to thwart sugar cravings in a healthy way.
Unlike other store-bought truffles, which tend to be loaded with dairy and sugar, and who knows what else, these have 3 very simple ingredients: cocoa, dates, and coconut. There is not one grain of refined sugar, these cute little dollops of yumminess get all their sweetness from the dates.
Besides sparing you the unfavorable side effects of refined sugar (weight gain, breakouts, blood sugar roller coaster), they will satisfy you such that you don't feel like you need to eat the entire batch of them.  (Thank you fiber!)
Chocolate Truffles
Instructions
Add truffle ingredients to the blender: 3 tablespoons cacao powder, 1 1/2 cups of pitted dates, and 3 tablespoons of shredded. (A bullet blender, works well here). Blend until a paste is formed, should only take a few seconds.

Roll about a tablespoon or so of paste into a ball. Repeat.

Choose a topping, sprinkle it onto parchment paper, and roll date ball in it to coat. Instead of cacao nibs or shredded coconut, you can use any superfood powders you have on hand, such as goji berry powder.

Did you make this recipe?
Tag @mariamarlowe on instagram and hashtag #healthybymarlowe for a chance to be featured and win awesome prizes each month.
Clearer Skin in Just 3 Days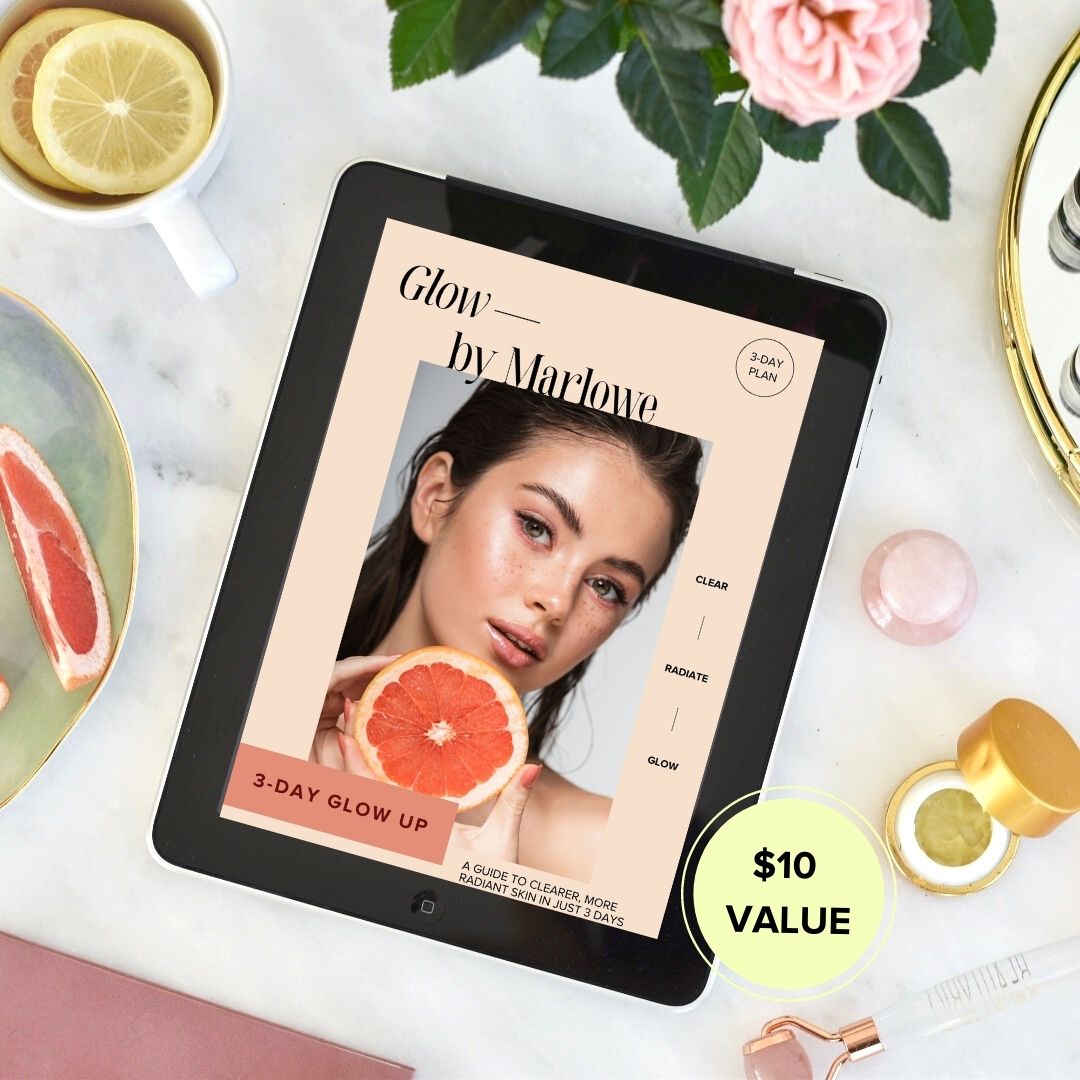 Sign up for my weekly newsletter to get the latest recipes, articles, & podcasts delivered to your inbox.

Plus, you'll receive The Glow Up Guide right away, a delicious 3-day meal plan to reduce redness and bumps, fast.