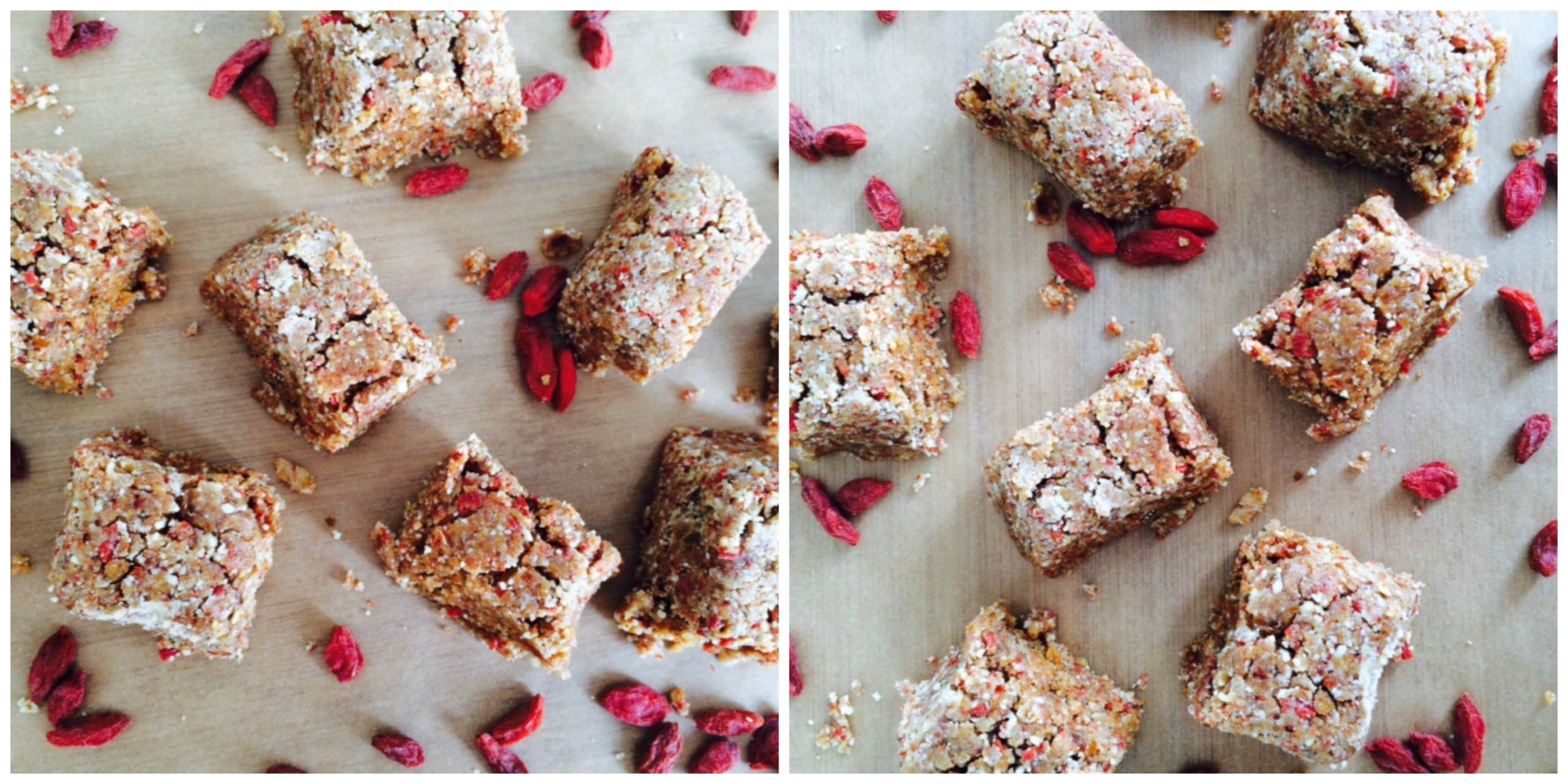 These taste just as scrumptious as the look.
Whip up a batch of these babies and keep them near your desk, and you'll never have to go on a 3 pm cookie run again. 
In addition to healthfully satisfying your sweet tooth, they make a great pre-or post-workout snack, for those days when you're rushing from the office to the gym and need something light but that will squash the hunger pangs.
Just a square or two is hearty enough to leave you feeling satisfied. With 3 simple ingredients and a prep time under 5 minutes, there's no reason not to keep a batch of these on hand.
Almond Goji Berry Protein Bites
Instructions
In a blender, blend almonds into a flour. (A bullet blender works well here).

Add the dates and goji berries, and then blend again until a smooth paste forms. Press it into a small rectangular tupperware, and then flip upside down onto plate. (Use a butter knife to release the sides if you need to, but it should pop pretty easily out of the tupperware.

Finally, cut the almond date block into squares or bars. Enjoy!

Did you make this recipe?
Tag @mariamarlowe on instagram and hashtag #healthybymarlowe for a chance to be featured and win awesome prizes each month.
Clearer Skin in Just 3 Days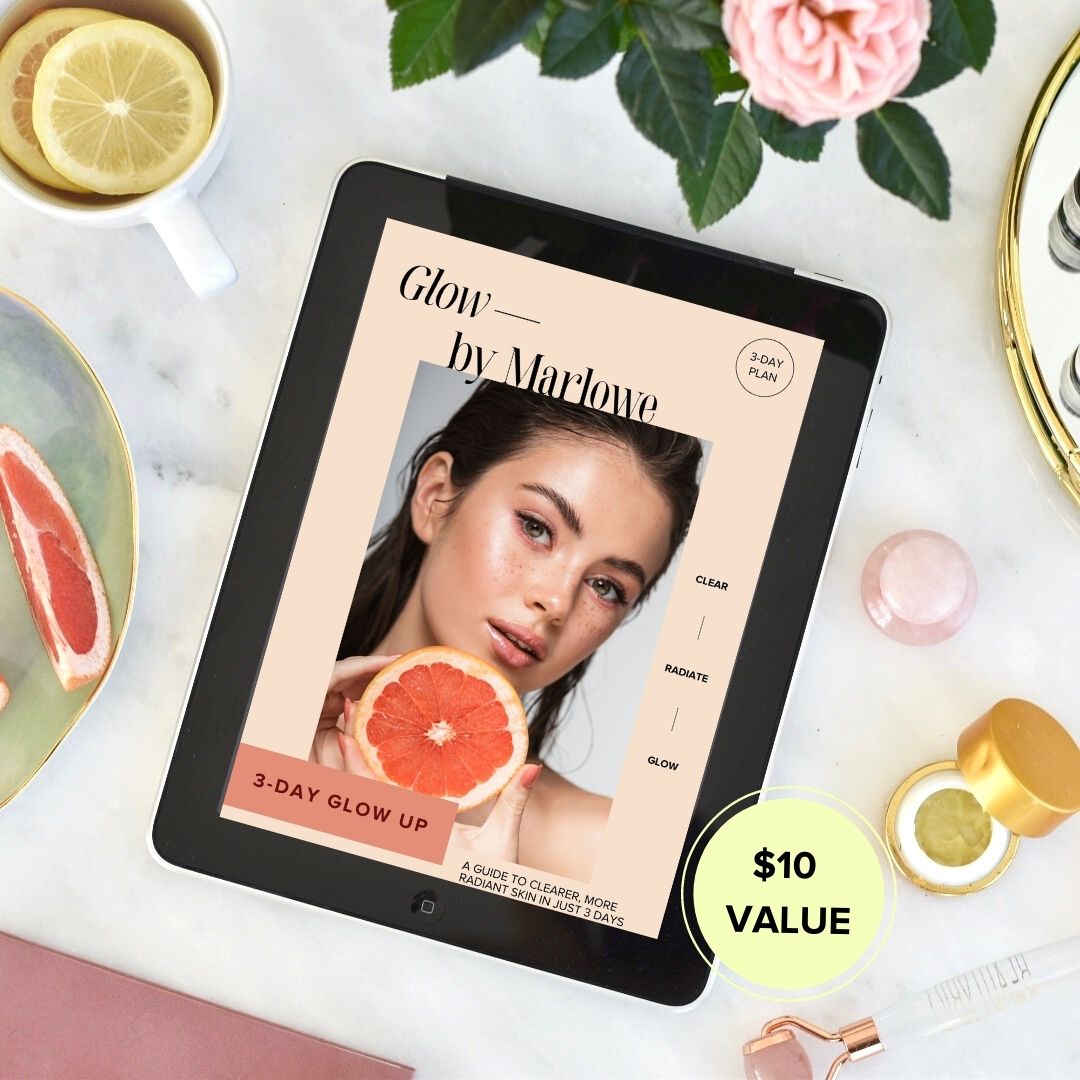 Sign up for my weekly newsletter to get the latest recipes, articles, & podcasts delivered to your inbox.

Plus, you'll receive The Glow Up Guide right away, a delicious 3-day meal plan to reduce redness and bumps, fast.