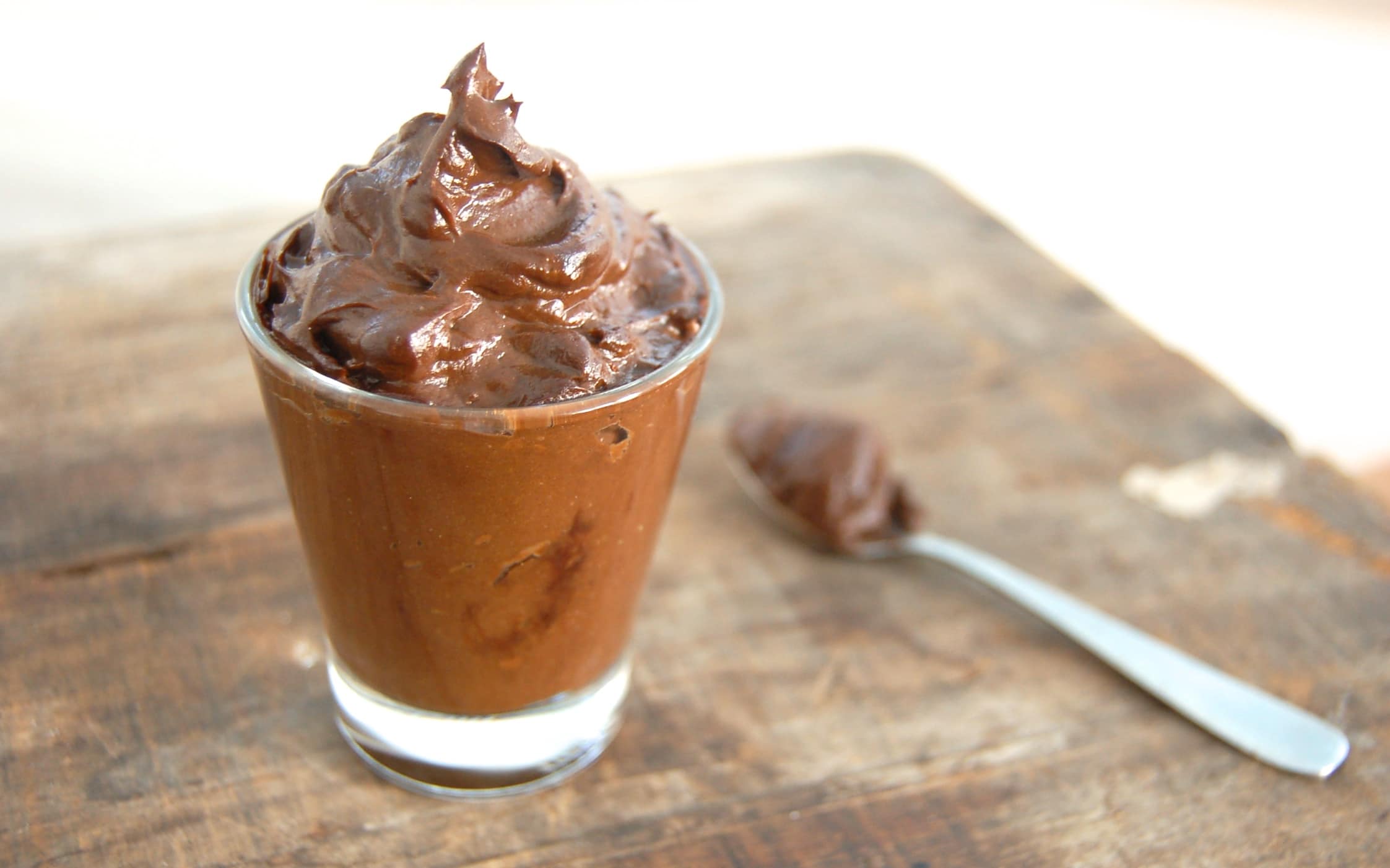 Who needs chocolate when you've got this carob pudding recipe?
Me & Chocolate are Breaking Up
Ever since "going healthy" about a decade ago, vegan dark chocolate has been my thing. In fact, before I got into health coaching I started a healthy dark chocolate line sweetened with maple syrup, but ended up shuttering it soon after as I realized with all the middle men in grocery stores, my single serving of chocolate would retail for $7, so I thought it was too expensive. (Fastforward 5 years, and now it's not uncommon to see $7 chocolate bars…or $11 chocolate bars, and yes, I've been guilty of buying both).
I've met very few people who don't like the taste of chocolate, but as delicious as it is, as I get older and more in tune with my body, I don't like the way chocolate makes me feel. Lately, I've been getting mild headaches when I eat it, and it has been upsetting my digestion. So, as you know, I'm a big proponent of heeding the call when your body speaks.  
Dark Side of Chocolate
The likely culprit is the caffeine, which can trigger headaches, irritate the intestines, and stress the adrenal glands. And while a high quality dark chocolate does contain a ton of antioxidants, for people who are sensitive to caffeine, have an auto-immune disease, IBS, or are over stressed, it's much better to switch to a chocolate-alternative like carob. 
If you don't experience any negative side effects from eating it, than there is no need to give it up. But, if you do, you may want to switch to this delicious chocolate alternative.
Chocolate Alternative
Carob comes from the pod of a tree that grows along the Mediterranean Sea. It has a sweet edible pulp that is dried into a powder that resembles cocoa powder in look and taste. It doesn't taste exactly like chocolate, but close enough, and can be used to replace it one for one in recipes. It's available at health food stores or online at Thrive Market (use the link to get 20% off your first 3 orders!).
Carob Pudding Recipe
This creamy carob pudding, or perhaps I should call it a carob mousse, is rich and satisfying without being overly sweet. The creaminess comes from avocado, which I know, sounds disgusting, but TRUST ME, it just tastes like cream. And don't leave out the pinch of salt, it really brings out the sweetness and pulls the flavor together.
Happy spooning my friends!
Carob Pudding
Instructions
Remove the pit from the avocados, and scoop the creamy flesh into a blender. Add the remaining ingredients and blend on high until silky smooth and well combined. (You may need to scrape down the sides a couple times before it's fully combined.)

Serve as is, or chill in the refrigerator for at least an hour. Will last in the refrigerator for 1-2 days.

Did you make this recipe?
Tag @mariamarlowe on instagram and hashtag #healthybymarlowe for a chance to be featured and win awesome prizes each month.
Clearer Skin in Just 3 Days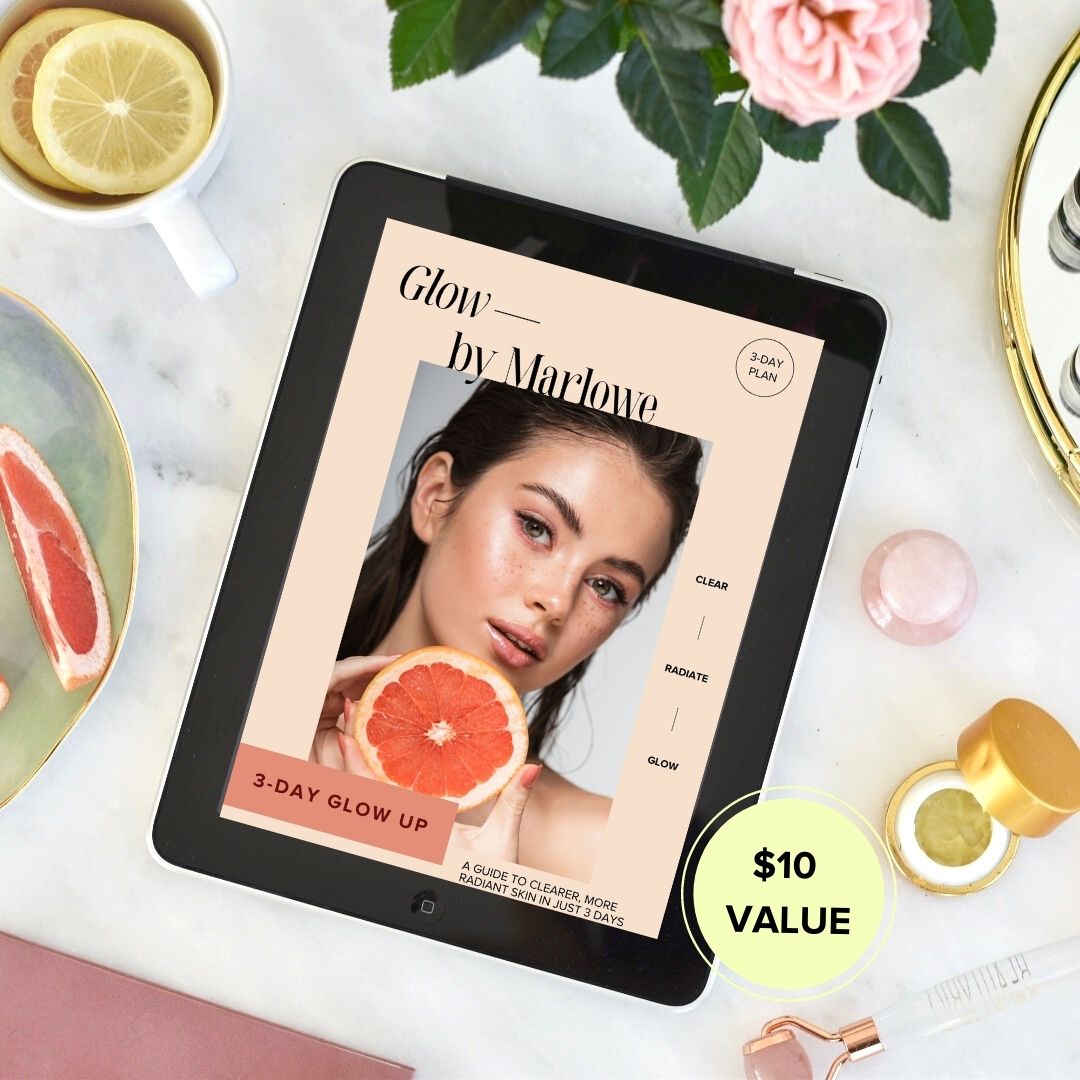 Sign up for my weekly newsletter to get the latest recipes, articles, & podcasts delivered to your inbox.

Plus, you'll receive The Glow Up Guide right away, a delicious 3-day meal plan to reduce redness and bumps, fast.