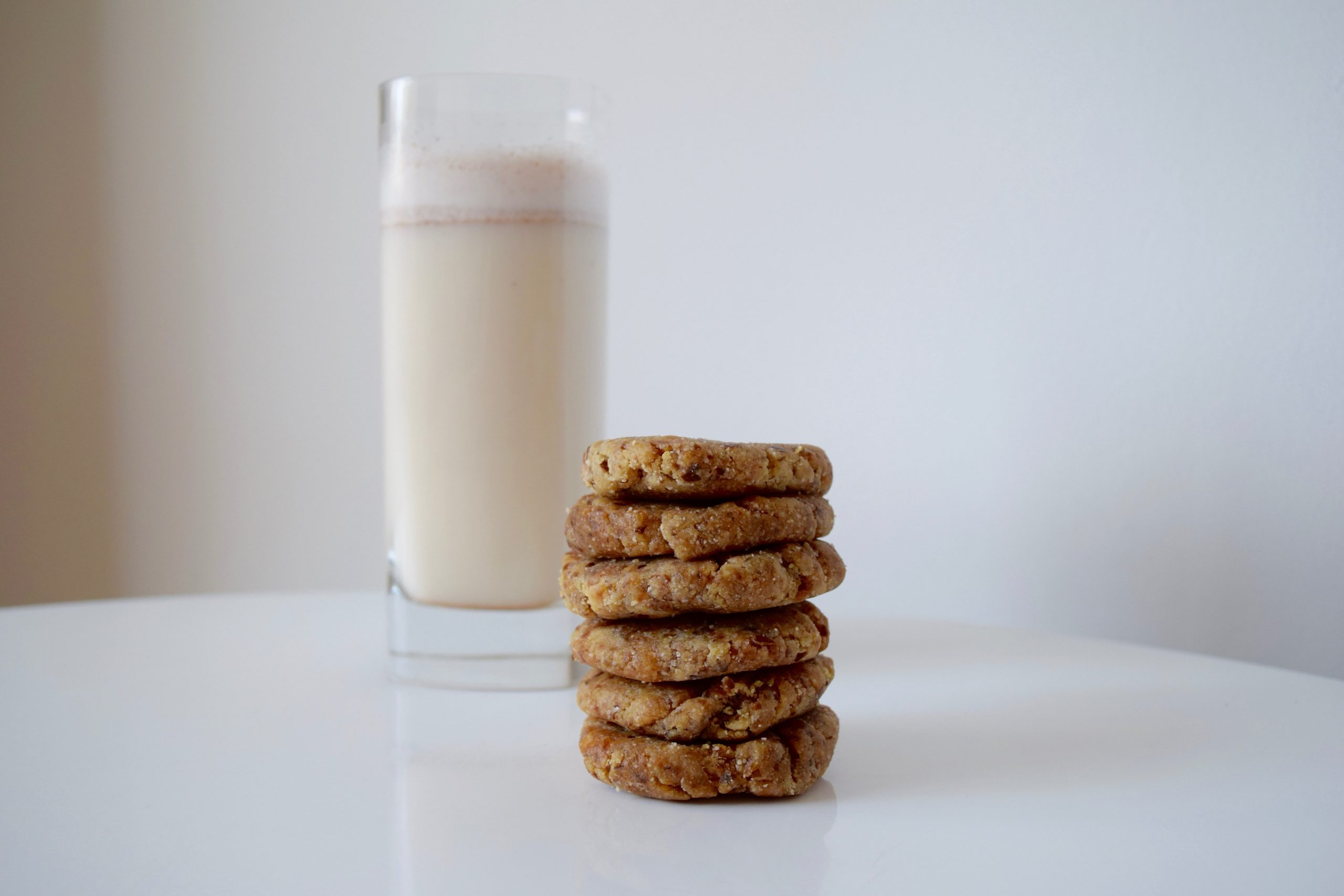 These Chewy Almond Date Cookies are incredible: So delicious, yet so simple and fast to make. If you're struggling with sugar cravings, or looking for a paleo cookie recipe, whip up a batch of these to hit the spot. 
Say No to Refined Sugar, Hello to Dates
Refined sugar is one of the worst things we consume. It  has been linked to weight gain, diabetes, obesity, acne, pre-mature aging, and inflammation. But, let's be serious, sometimes we want something sweet.
When you desire sweet things, one of the best things you can do for yourself is to choose a natural, ideally fruit based sweetener instead. In this care, these cookies are sweetened with full dates. And while they may be high in sugar themselves, they come with fiber and nutrients our body needs, making them a much smarter choice. (If you need some more help getting over sugar, check out my free 3-day Sugar Detox).
Benefits of Dates
Aids in Digestion & Elimination, thanks to their fiber content.
Satisfies Sweet Cravings, without need for refined sugar.
May Improve Memory & Learning Ability, thanks to their abundant antioxidants and fiber. Preliminary animal research suggests they may help delay the onset or slowing the progression of Alzheimers Disease. (source).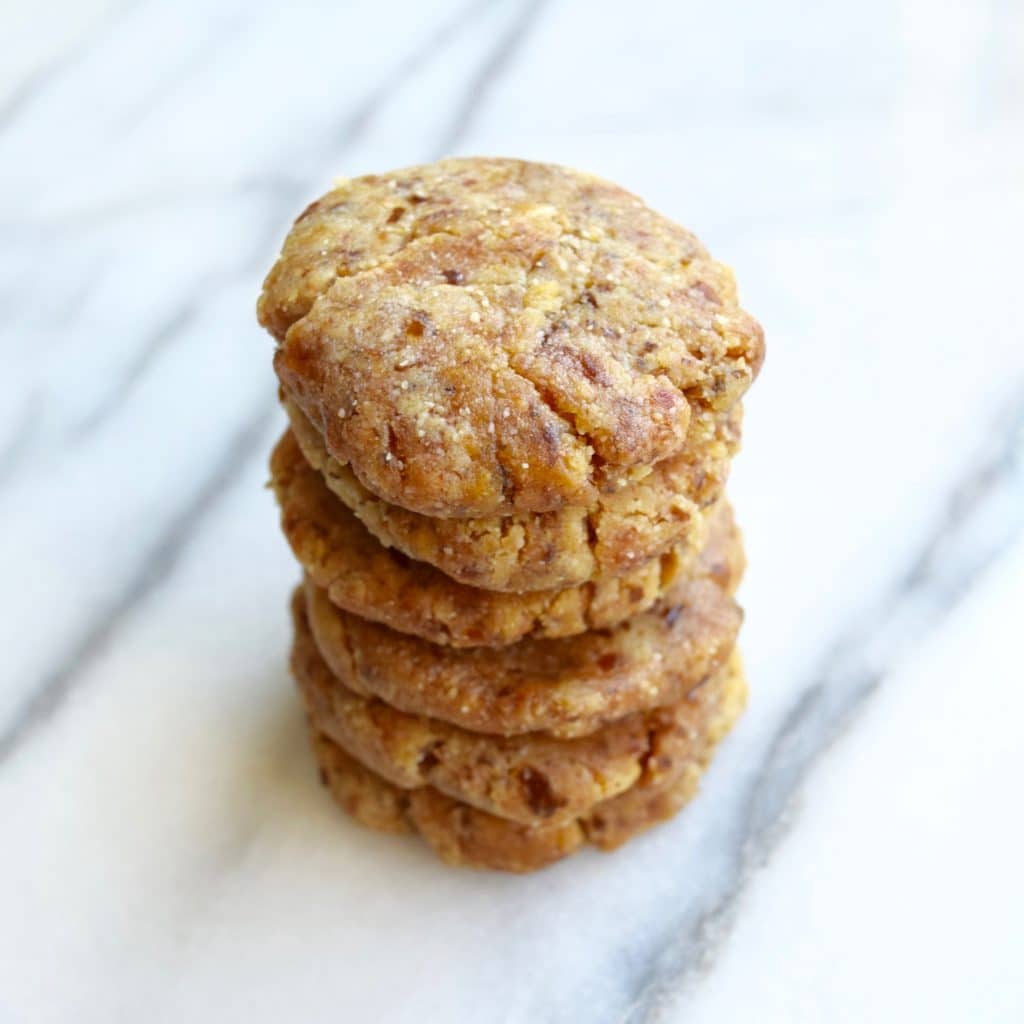 Turn Fruit into Dessert
By turning the dates (a boring fruit) into a cookie (its more exciting to eat dessert, right?) we can satisfy our sweet craving in a seemingly still indulgent and fun way, but without the down side of refined sugar.
My assistant tasted one and asked if she could order a dozen. Here is the recipe for these delicious Chewy Almond Date cookies. (which are vegan, gluten-free, and paleo).
Try this Recipe
If you try this recipe, let me know! Leave a comment, rate it (by clicking the stars in the upper right of the recipe card, below), and don't forget to tag a photo @mariamarlowe or #mariamarlowe on Instagram. I'd love to see what you come up with!
Chewy Almond Date Cookies
Instructions
Place all ingredients in a bullet blender or high speed blender, and blend until a dough like consistency is formed. (It may be a little crumbly, but use your hands to squeeze together - If it doesn't stick, blend it more. If it does, move on to the next step).

Scoop out the dough, divide it into six even size portions, and squeeze and roll each into a ball, and then flatten into a cookie shape between your palms.

Eat as is, or if desired, heat an oven to 250 degrees Fahrenheit, and bake for 5 minutes, for a warm, just out of the oven cookie.

Did you make this recipe?
Tag @mariamarlowe on instagram and hashtag #healthybymarlowe for a chance to be featured and win awesome prizes each month.
Clearer Skin in Just 3 Days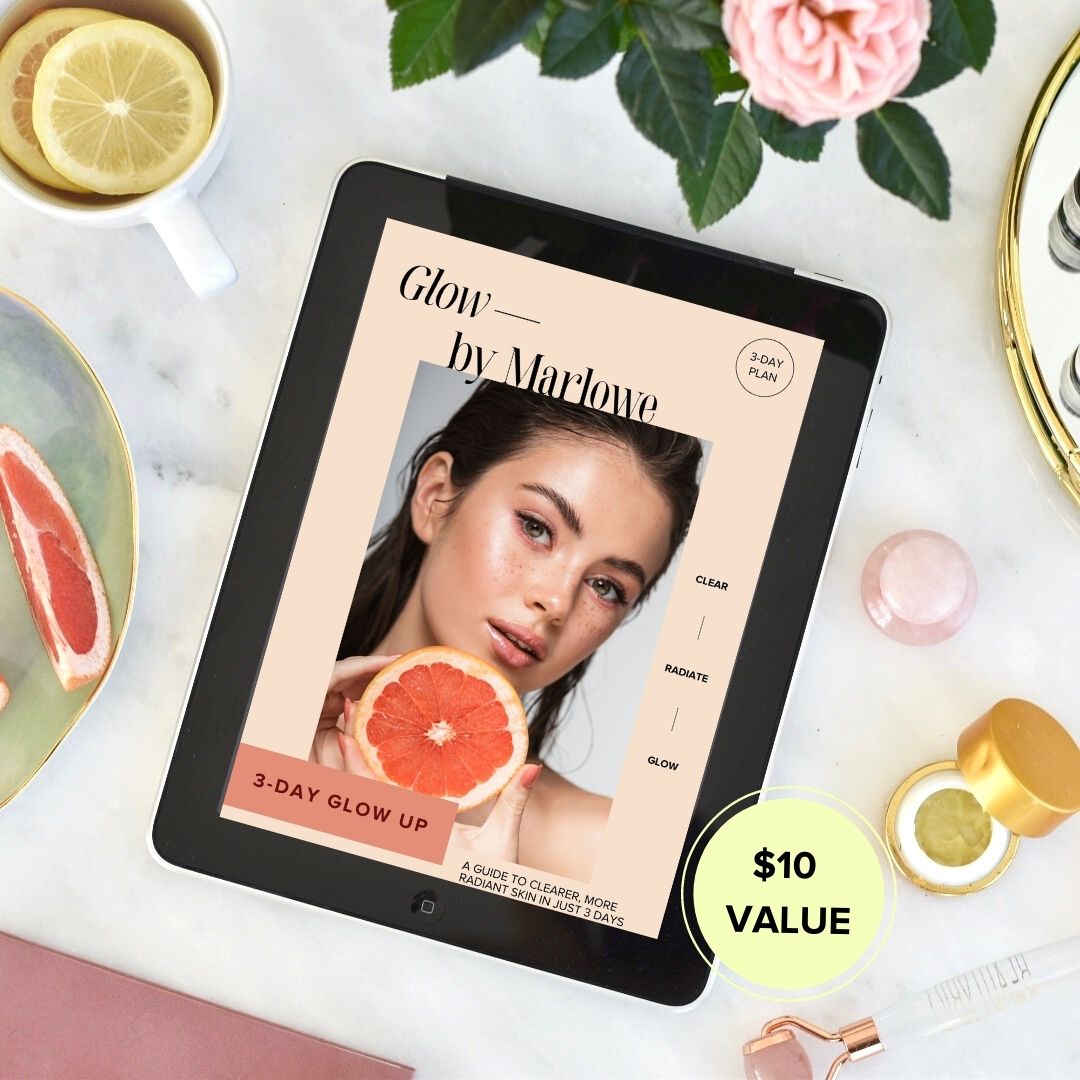 Sign up for my weekly newsletter to get the latest recipes, articles, & podcasts delivered to your inbox.

Plus, you'll receive The Glow Up Guide right away, a delicious 3-day meal plan to reduce redness and bumps, fast.