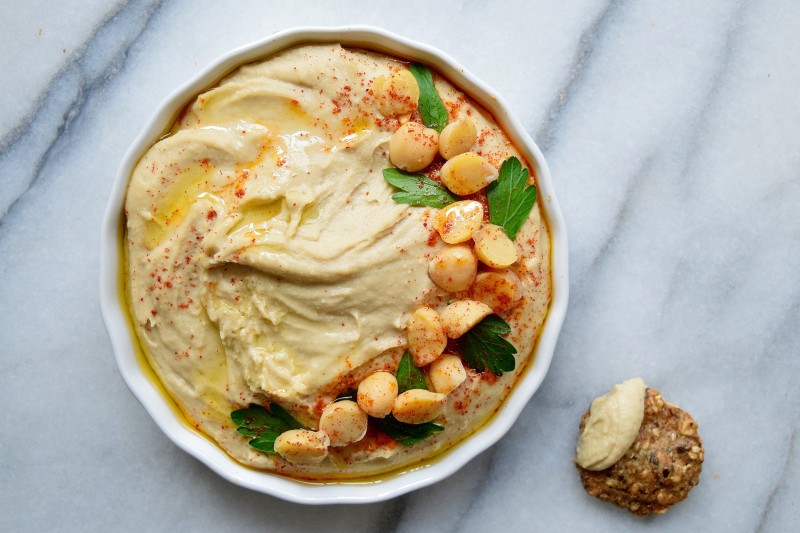 Ditch store-bought hummus for this delicious high-protein and high-fiber homemade hummus recipe that is ready in 5 minutes.
Homemade Hummus vs. Store-Bought Hummus
I'm all for saving time and convenience, but not at the expense of good health.
Hummus is naturally a healthy snack, but, whenever I'm tempted to pick it up pre-made at the grocery store, I'm appalled at the ingredient list. So many brands use cheap, inferior and inflammatory oils, like canola oil and sunflower oil. They also typically have preservatives and thickening agents, which if I don't need, I'd rather not have, personally.
This homemade hummus recipe is a better choice…and you can't beat being ready in 5 minutes!
Shop This Homemade Hummus Recipe
Chickpeas – Personally, I prefer to use jarred chickpeas over canned chickpeas (even BPA Free), when I'm in a rush. However, I most often will make a big batch of chickpeas fresh from dried chickpeas using a pressure cooker. I do this once a week. and its super simple and fast with a pressure cooker. Simply soak beans overnight, drain, add fresh water and then pressure cook for 10-12 minutes, and bam, fresh chickpeas for the week.
Tahini – sesame seed paste is a key ingredient in hummus. I also love adding this to smoothies and desserts. Tahini also makes for a great salad or veggie bowl dressing. It is incredible on these Roasted Stuffed Sweet Potatoes and on this Fettuccine with Lemon Cream Sauce (dairy-free).
You will likely have the rest of the ingredients on hand. I love to serve this with carrots or these gluten-free crackers.

Try This Healthy Homemade Hummus Recipe
If you try this recipe, let me know! Leave a comment, rate it (by clicking the stars in the upper right of the recipe card, below), and don't forget to tag a photo @mariamarlowe or #healthybymarlowe on Instagram or Facebook. I'd love to see what you come up with!
Homemade Hummus Recipe
Instructions
First, in a high speed blender or food processor, pulse or blend the garlic, lemon juice and tahini until smooth, about 1 minute.

Next, add chickpeas, oil, cumin, and salt, and blend again until smooth, about another minute. You can add water, a tablespoon at a time, to give the hummus a smoother, creamier consistency, if desired. Taste and add more salt if needed.

Spoon into a bowl and top with paprika, parsley, and a touch of olive oil, if desired.

Serve with veggie sticks or gluten free crackers, or use as a spread or veggie bowl topping.

Did you make this recipe?
Tag @mariamarlowe on instagram and hashtag #healthybymarlowe for a chance to be featured and win awesome prizes each month.
Clearer Skin in Just 3 Days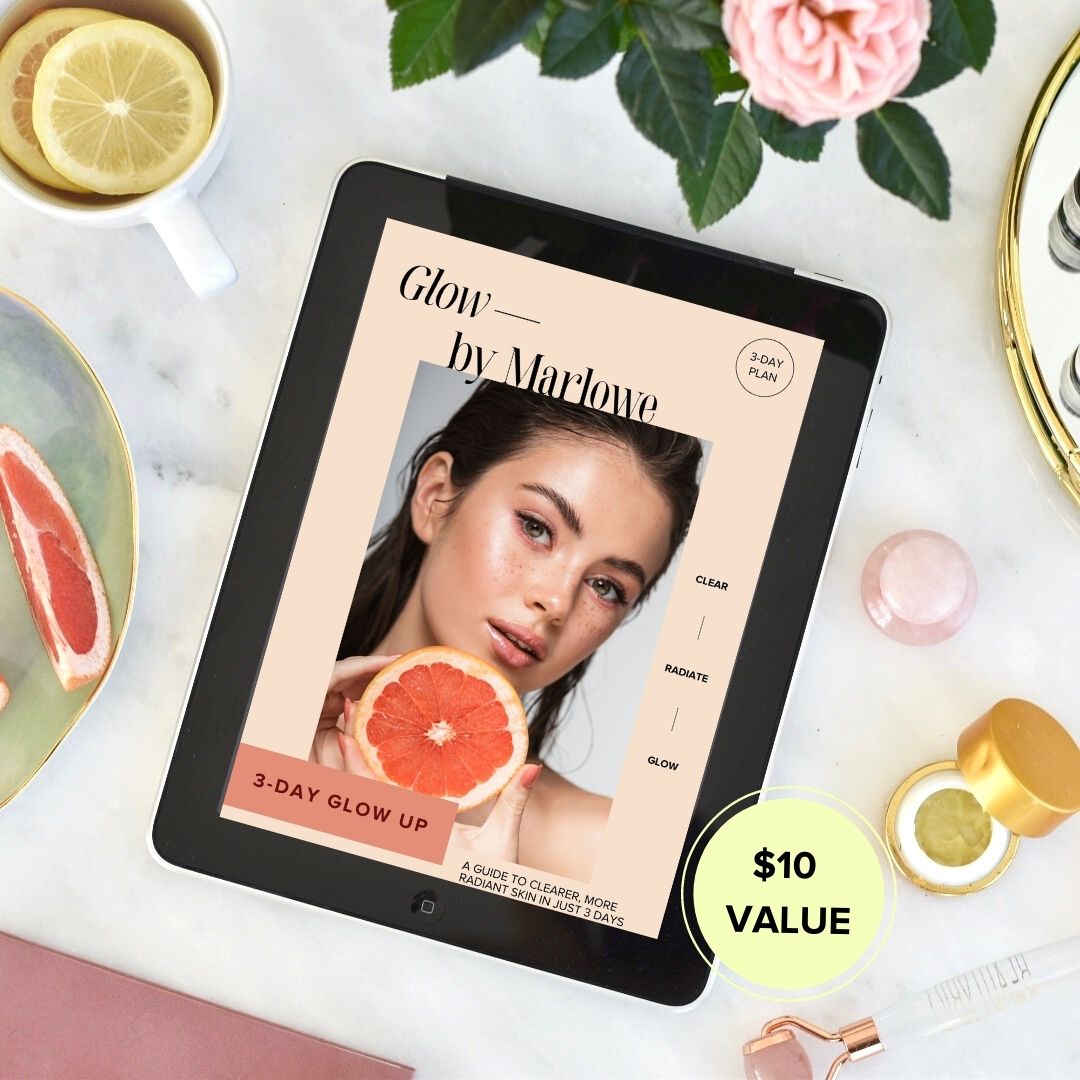 Sign up for my weekly newsletter to get the latest recipes, articles, & podcasts delivered to your inbox.

Plus, you'll receive The Glow Up Guide right away, a delicious 3-day meal plan to reduce redness and bumps, fast.