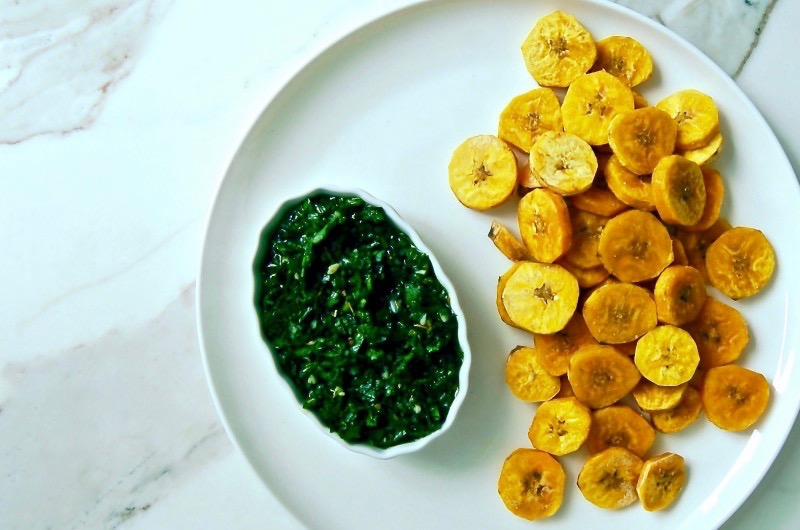 Plantains are having a moment right now, and this quick Coconut Plantains with Chimichurri recipe is a healthier take on traditional fried plantains (or tostones).
I love making these as a quick side dish to dip in guacamole, or an herb-heavy chimichurri sauce.
Notes When Cooking with Plantains
When plantains are green, they are not sweet – they are starchy. So this tastes more like a little potato wedge than a banana.
If you buy green plantains and wait too long to use them, they will ripen and turn yellow, at which point they will be sweet, more like a banana, and better used for dessert (like caramelized bananas).
Healthier Fried Plantains
Tostones or fried plantains are typically deep fried in vegetable oil – twice. This version calls for a quick pan-fry in unrefined coconut oil, instead.
For the Chimichurri sauce, I also substantially cut down the oil and increased the greens – for a bright and delicious dip that is healthier, too,
Try This Healthier Plantain Recipe
If you try this recipe, let me know! Leave a comment, rate it (by clicking the stars in the upper right of the recipe card, below), and don't forget to tag a photo @mariamarlowe or #mariamarlowe on Instagram or Facebook. I'd love to see what you come up with!
Coconut Plantains with Chimichurri
Instructions
Chimichurri Sauce
First, make the chimichurri sauce: Combine all ingredients in a bowl and whisk together well with a fork. Set aside.
Plantains
Heat a medium-large frying pan over medium heat. Add the coconut oil and swirl it around until it is evenly coated.

Carefully lay as many plantains on the pan flat as you can, without them touching. They should each have a little space in between. Let them cook on one side for about 1-2 minutes, just until it gets a golden yellow, before flipping and cooking the other side for 1-2 minutes. Remove to a plate when done. Repeat with any remaining plantains.

You could sprinkle the plantains with a pinch of pink salt while cooking to eat on their own, or serve plantains with the chimichurri sauce.

Did you make this recipe?
Tag @mariamarlowe on instagram and hashtag #healthybymarlowe for a chance to be featured and win awesome prizes each month.
Clearer Skin in Just 3 Days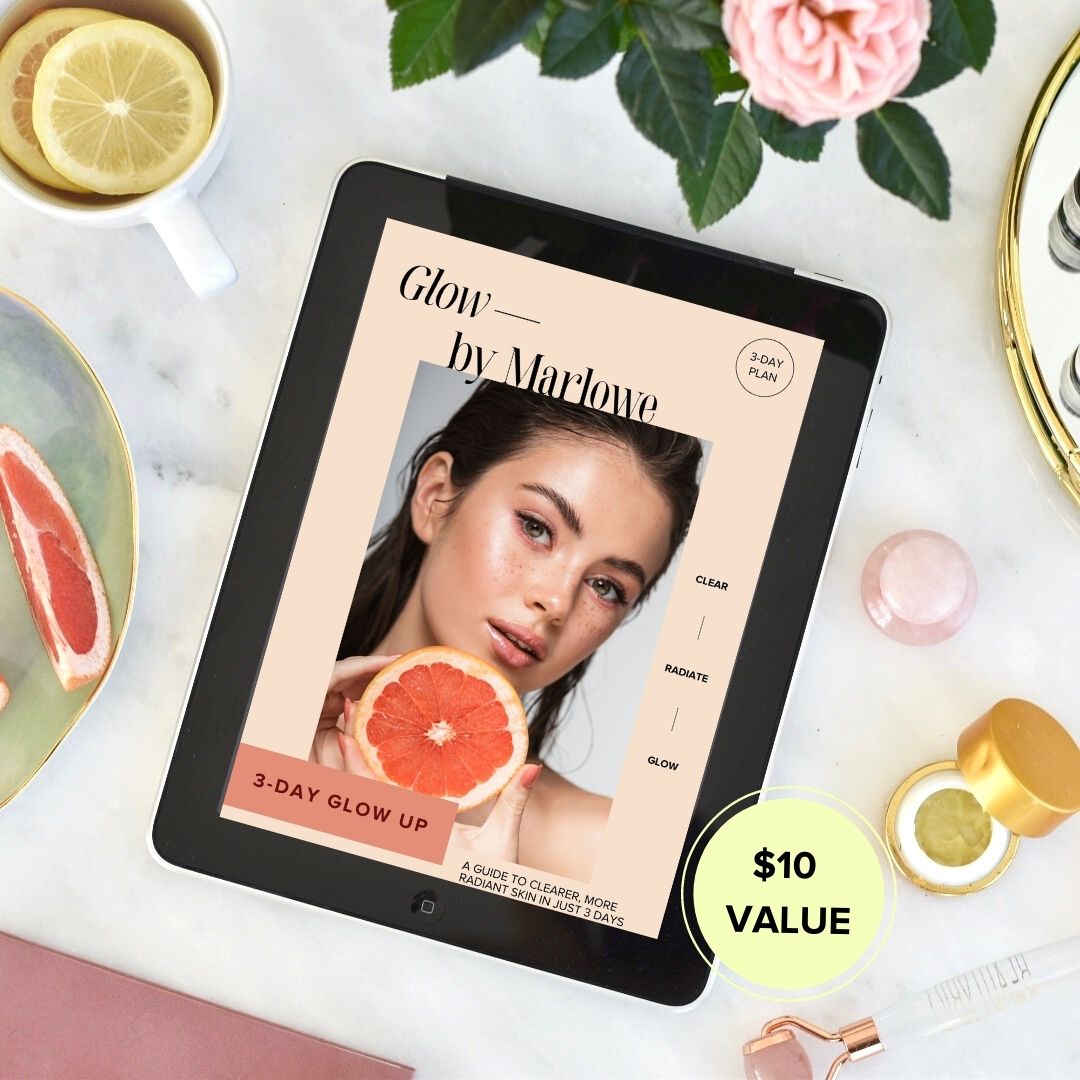 Sign up for my weekly newsletter to get the latest recipes, articles, & podcasts delivered to your inbox.

Plus, you'll receive The Glow Up Guide right away, a delicious 3-day meal plan to reduce redness and bumps, fast.