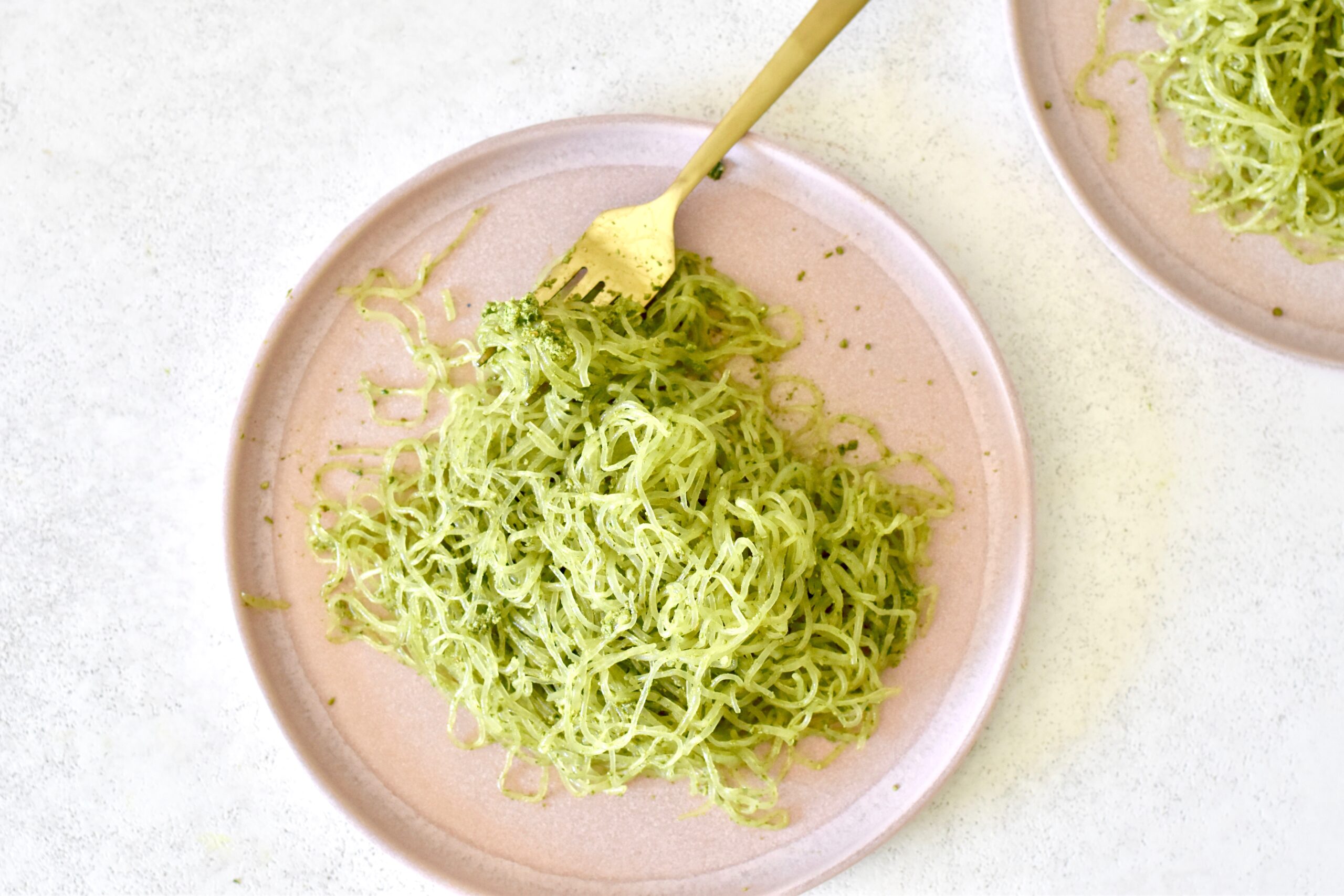 These delicious and easy-to-make kelp noodles pair perfectly with a creamy pesto.
The key to making delicious kelp noodles is the prep step: you must mix them with lemon juice + baking soda to soften them before cooking. It only takes a minute and completely changes the texture. This is a better option than boiling, and you do not need to boil them if you take this step. Full instructions are in the recipe card.
Kelp Noodle Benefits
If you don't eat any sea vegetables, you're missing out. They are an excellent source of minerals, like calcium, magnesium, iron and copper, with the mineral content varying by type of seaweed, and they are also super low calorie.
Each 1/2 cup (113 grams) serving of kelp noodles has just 6 calories. The same serving provides 15% DV of calcium and 55 mcg of iodine (about 37% DV).
Where to Find Kelp Noodles
Kelp noodles can be found at most health food stores and Asian markets. I typically order them online for the best price. Be sure to always prep your noodles with the lemon and baking soda step below to soften the noodles, as they are too hard straight out of the bag.
Kelp Noodles with Pesto Recipe
You can use any pesto you like, whether store-bought or homemade, like this Pumpkin Seed Pesto or Cashew Basil Pesto.
Kelp Noodles with Pesto
Instructions
Place kelp noodles in a colander, rinse with water for at least 30 seconds, drain and then add to a bowl. They will be a little stiff. If desired, you can cut them to desired length.

Add the juice of half a lemon and 2 teaspoons of baking soda to the kelp noodle bowl. It will fizzle. Use two forks to toss the noodles thoroughly for at least one full minute, until the noodles become soft. Return to the colander, rinse well, and drain.

Heat a pan over medium heat. Add the noodles (no need to add oil) to warm through, about 2-3 minutes. Then stir in 1-2 tablespoons of pesto and toss until noodles are covered.

Remove from the heat and serve.

Did you make this recipe?
Tag @mariamarlowe on instagram and hashtag #healthybymarlowe for a chance to be featured and win awesome prizes each month.
Clearer Skin in Just 3 Days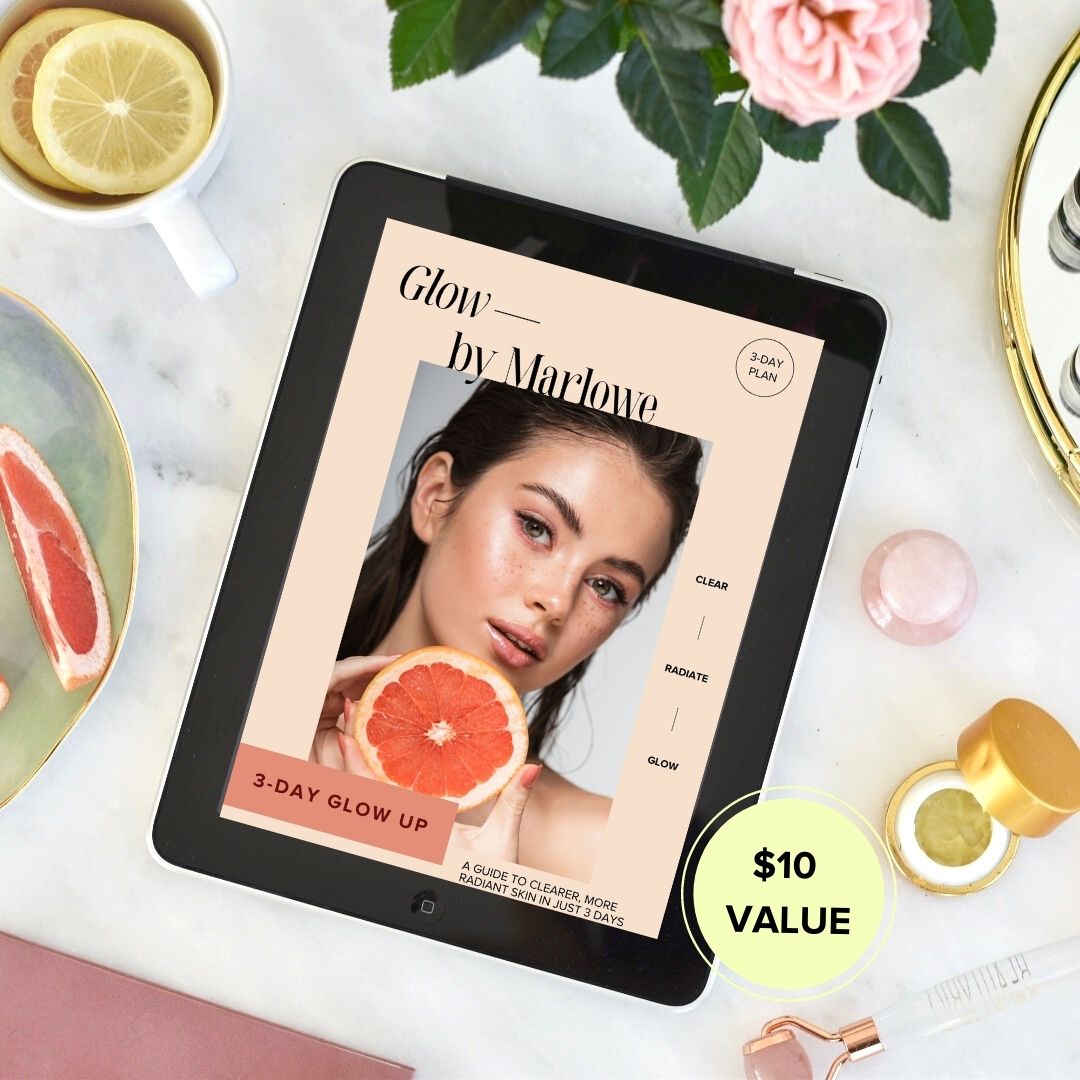 Sign up for my weekly newsletter to get the latest recipes, articles, & podcasts delivered to your inbox.

Plus, you'll receive The Glow Up Guide right away, a delicious 3-day meal plan to reduce redness and bumps, fast.