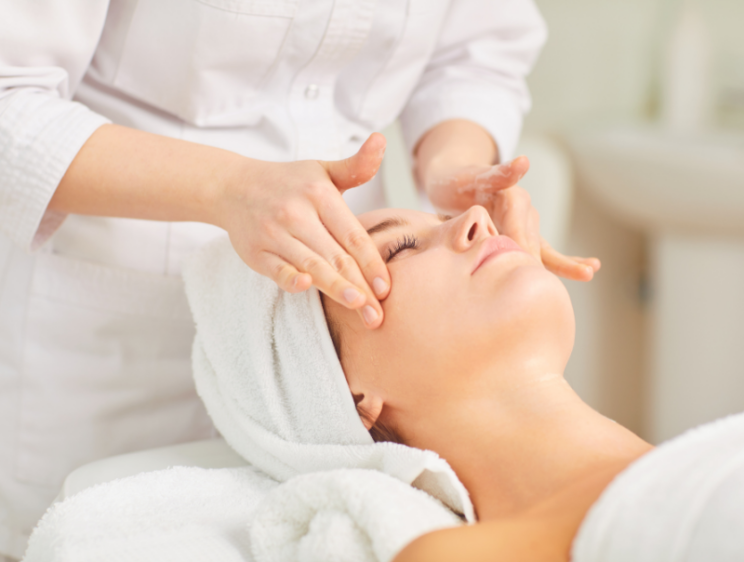 Clearing acne takes an inside-outside approach. While I focus on the inside, I refer my clients to an experienced esthetician for the outside.
Getting regular facials (once a month) while you're breaking out can help clean the pores and get rid of congestion, and going once your skin has cleared, can help you to fade scars faster.
I'm proud to announce a new collaboration with Acne Clinic NYC, to refer my clients to Veronika and her team of estheticians for their topical skincare needs.
Here are some of the services that would be beneficial for acne-prone skin and acne scarring:
The Deep Pore treatment is for those who want to speed up the clearing process of their skin. Our usual process involves thorough and mild decongestion of the pores using natural fruit enzymes and manual extractions. Following that treatment, some redness can be expected on the skin for a few hours or rarely a little longer. Makeup may be applied the day following the procedure.
The Virtual Skincare Products Evaluation is for those who want to sort our their skincare, hair products and makeup in regards of acne and skincare barrier safety. We'll develop a personalized regimen for our clients based on THEIR products.
The In-Clinic Acne Program consists of 6 in-clinic treatments, skincare and acne regimen. Along with Maria's Clear Skin Coaching or Clear Skin Plan , it'll very quickly put the skin on the right track, lighten the pigmentation and prevent potential breakouts. The treatment will include laser treatments/IPL, peels, extractions, LED treatment and more and adjustment of your acne and skincare daily regimen.
The Virtual Acne Program allows our clients to be guided through the process of healing their skin with the help of our professionals. In this program our clients are assured that they are using the right products, which are to help with decongestion of the pores to achieve evenly-toned skin and clear skin sooner.
The Scar Treatment Program offers a combination of microneedling, PRP-microneedling, RF microneedling, TCA cross, medium-depth peels and resurfacing laser, based on the individual clients needs, after a thorough asessment.
How to Book
Acne Consultation
An Acne consultation ($150) is a prerequisite for the AcneClinic NYC Programs. However, as a client of mine, you'll have a consultation free of charge if you decide to sign up for one of their programs.
Not sure what to book? Just reach out to the Acne Clinic at (929) 490-7770 and don't forget to mention that you are on the program with Maria Marlowe for your free consultation.
While you're there, be sure to pick up a bottle of Glow Biome!
Clearer Skin in Just 3 Days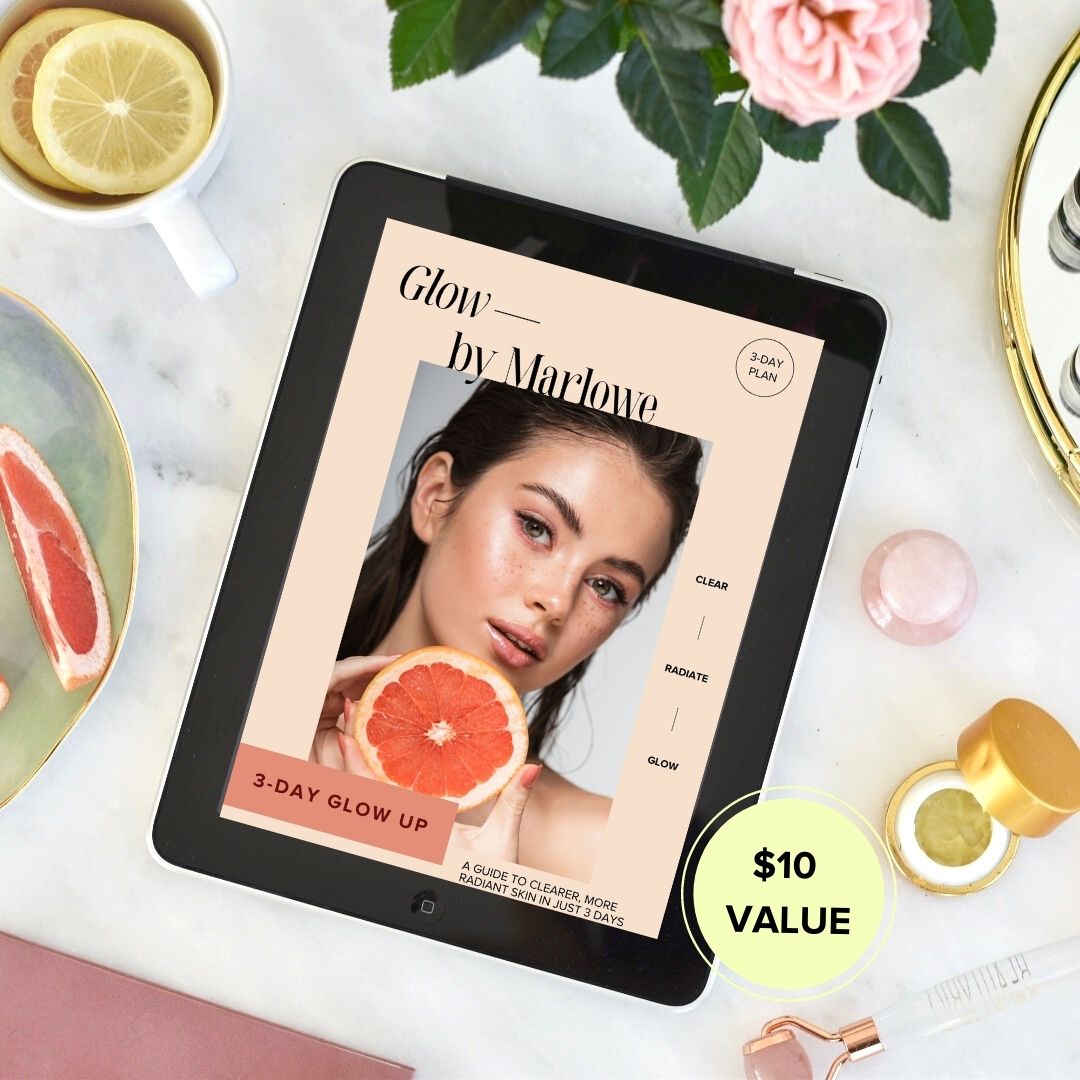 Sign up for my weekly newsletter to get the latest recipes, articles, & podcasts delivered to your inbox.

Plus, you'll receive The Glow Up Guide right away, a delicious 3-day meal plan to reduce redness and bumps, fast.