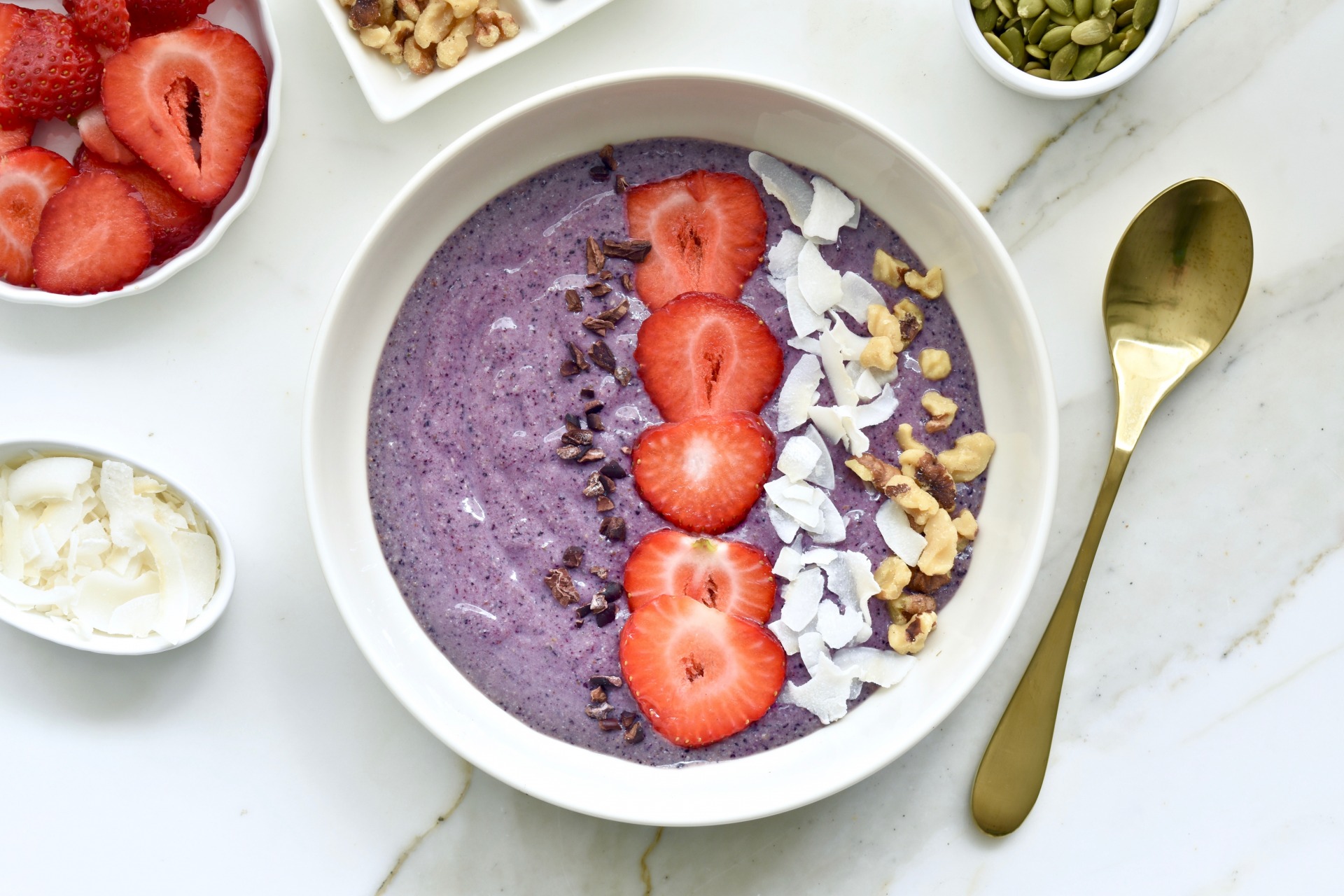 This blueberry bowl is one of my favorite summer breakfasts. It tastes like a soft serve ice cream sundae but with healthier ingredients of course!
The Fruit + Protein Base
There's a creamy, dreamy protein packed blueberry-banana-chia-hemp base which scoops and feels like soft-serve ice cream.The mix of hemp seeds and chia seeds make it extra thick and creamy, while also delivering over 10 grams of protein. You can up the protein even more by adding your favorite protein powder, or simply sprinkling additional nuts and seeds on top. 
The Rainbow Toppings
Instead of rainbow sprinkles this breakfast sundae is topped with a rainbow of healthy ingredients, such as crunchy nuts and seeds, creamy nut butters and coconut shreds, and whatever fresh fruit you have on hand. I love adding as many colors as possible, so throughout the week I rotate which fruit I add, such as a handful of sliced strawberries, pomegranate, tangerine, peaches, nectarines, kiwi, plum, or more blueberries.
Blueberry Smoothie Bowl
Instructions
Place all smoothie bowl ingredients in a blender, and blend on high until smooth.

Pour into a bowl. Top with your favorite toppings.
Recipe Notes
*To make chia gel add 2 Tbsp. chia seeds to 1 cup of water and store overnight or let it sit for at least 10 minutes. Reserve the rest for future smoothies, chia gel stores in the fridge in an air-tight container for up to a week.
**Peel a banana, break it in half, and put in a ziploc bag in the freezer at least overnight, or up to a few weeks to make your smoothie extra creamy and delicious.

Did you make this recipe?
Tag @mariamarlowe on instagram and hashtag #healthybymarlowe for a chance to be featured and win awesome prizes each month.

Clearer Skin in Just 3 Days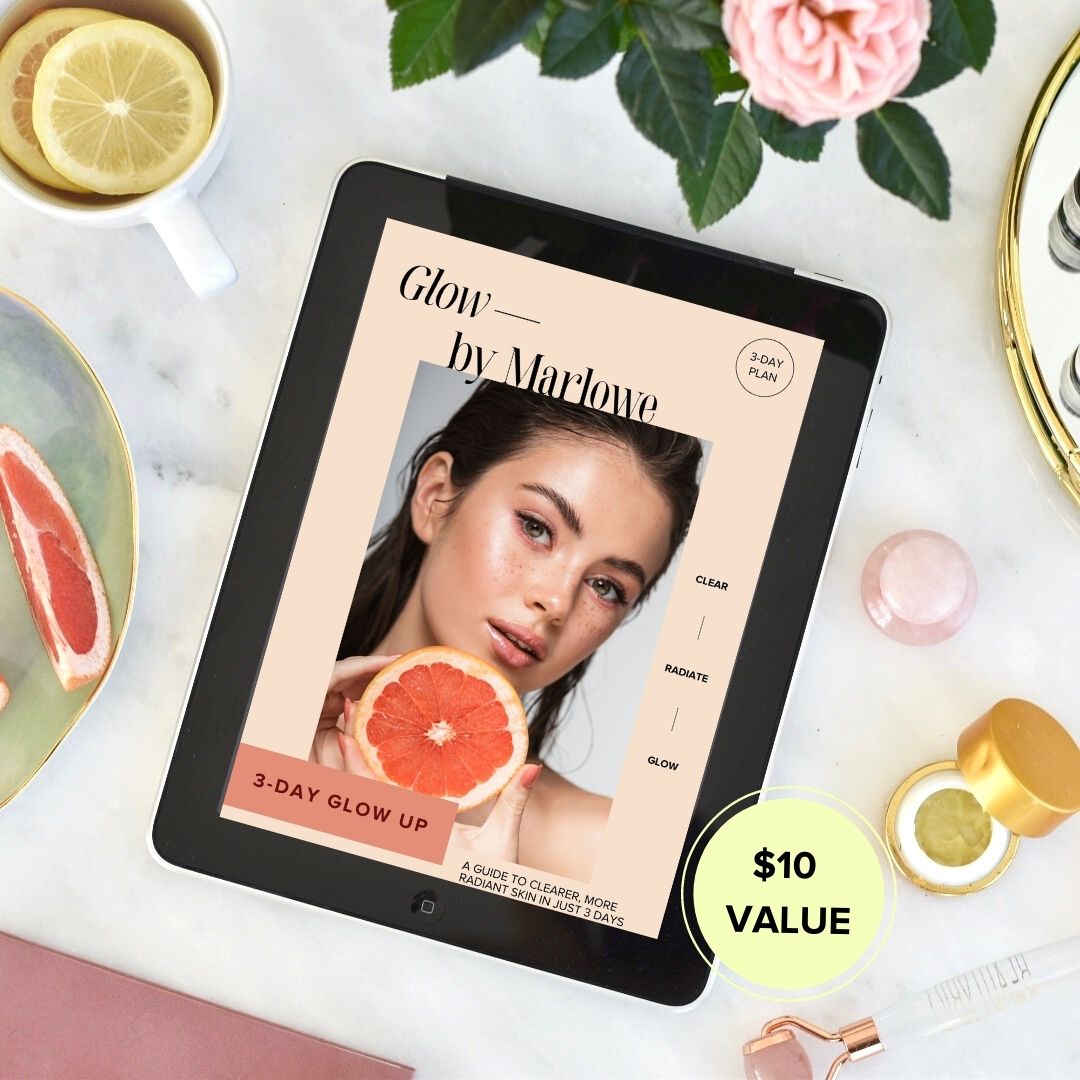 Sign up for my weekly newsletter to get the latest recipes, articles, & podcasts delivered to your inbox.

Plus, you'll receive The Glow Up Guide right away, a delicious 3-day meal plan to reduce redness and bumps, fast.