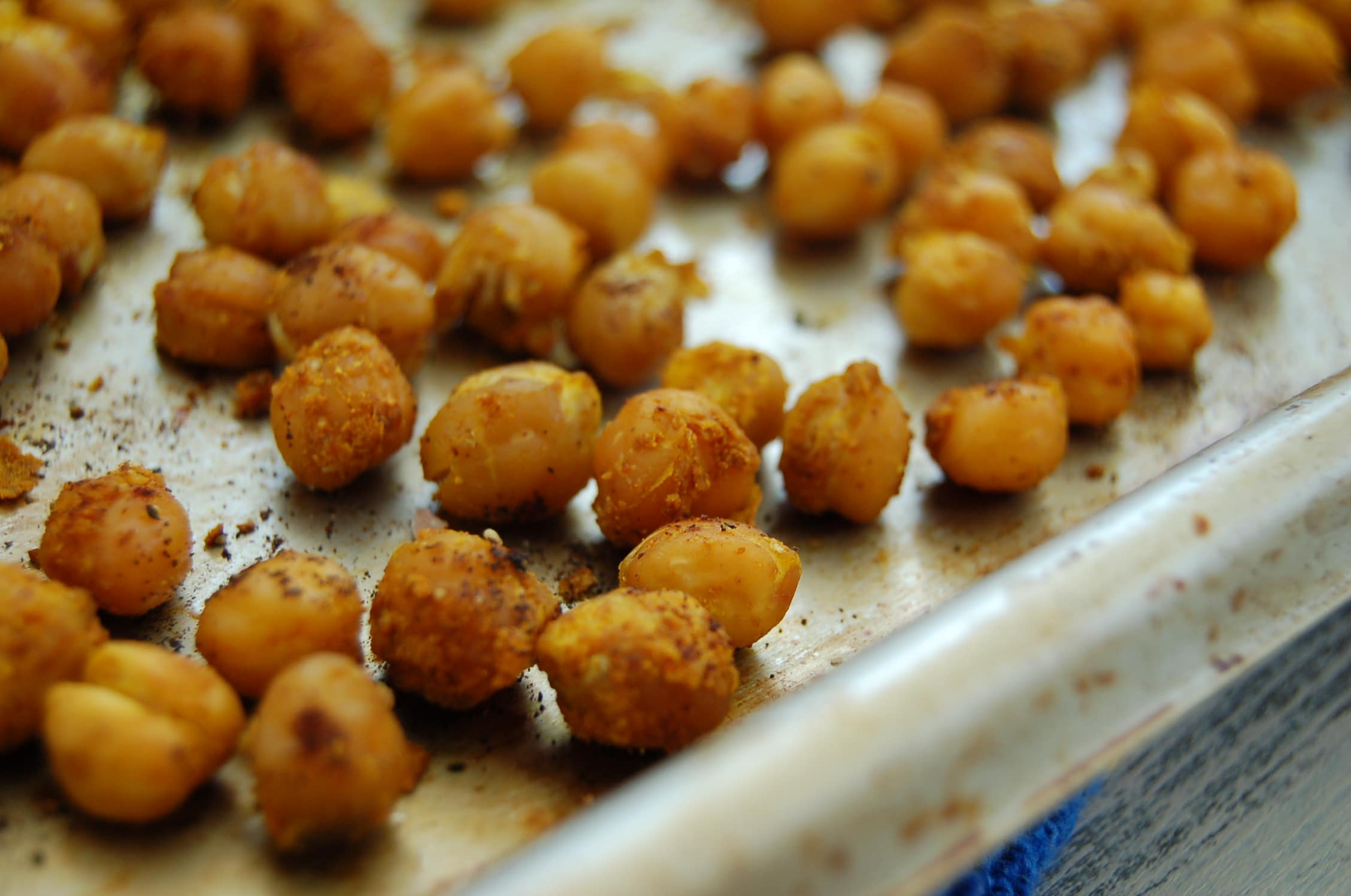 This roasted chickpeas recipe offers a deliciously addictive alternative to croutons.
Coated in a variety of health supportive spices and roasted to perfection, you'll probably end up popping quite a few of these in your mouth before you put them on your salad.
You can cook them longer for an even drier, crispier texture, however, I prefer this sort of in-between state, when they are still a bit soft in the center.
Benefits
Chickpeas: A delicious plant-based protein that is particularly beneficial for digestive health…they contain up to 75% insoluble fiber, so that what goes in, will come out if you catch my drift. If you're feeling a little backed up, try adding more chickpeas to your diet.
Turmeric: One of the most studied spices, turmeric is noted in numerous scientific studies to show anti-inflammatory, antiviral, antibacterial, and anticancer activity.
Cumin: Cumin not only adds flavor, it supports healthy digestion. It contains a variety of potent antioxidants as well as iron.
Paprika: While made from a pepper, paprika is more sweet than spicy. and provides over 20% of your daily Vitamin A needs per teaspoon.
Cayenne: Any sort of hot chile pepper, including cayenne, supports the metabolism and may aid in fat burn.
Interested in the health benefits of foods? You'll likely LOVE my Ultimate Grocery Store Guide, which not only provides the key benefits of dozens of spices and vegetables, it teaches you how to choose the best tasting and most nutritious varieties of each!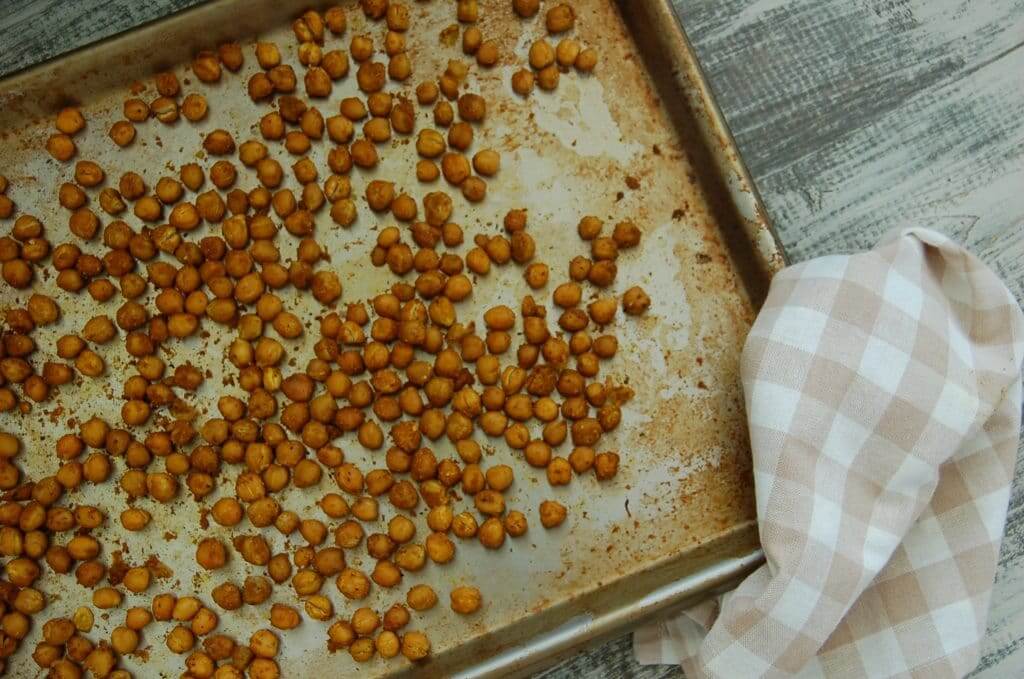 Roasted Chickpeas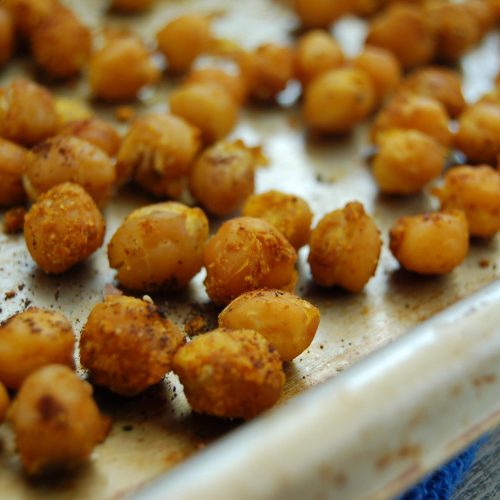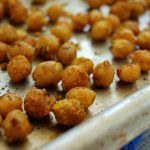 Ingredients
1 1/2

cups

chickpeas

~1 can

2

tsp.

olive oil

1

tsp.

turmeric

1

tsp.

cumin

1

tsp.

garlic powder

1

tsp.

paprika

1

tsp.

cayenne powder

optional

pink salt

to taste

black pepper

to taste
Instructions
Preheat oven to 400 degrees.

In a bowl, mix chickpeas, oil, and spices (you can add salt and black pepper to taste) until well coated.

Lay chickpeas out flat on a baking sheet. Bake for 20 minutes, give the pan a shake to move everything around, then bake for another 10-15 minutes.
Recipe Notes
You can pre-make a large batch of these and use throughout the week. Store in an airtight container in the fridge.

Did you make this recipe?
Tag @healthybymarlowe on instagram and hastag #healthybymarlowe for a chance to be featured and win awesome prizes each month.