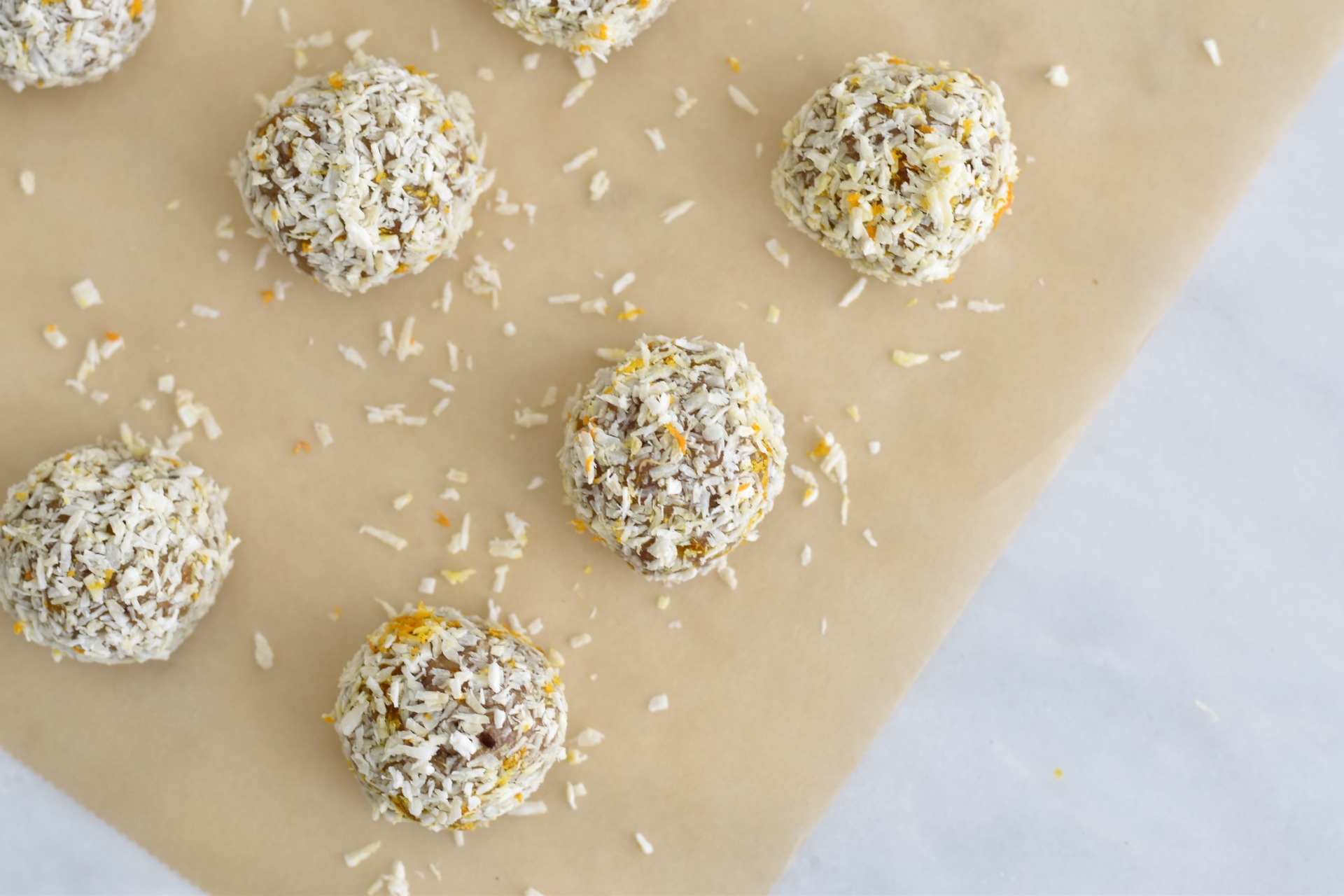 These quick and easy to make orange cardamom truffles are bursting with flavor. Double up the batch to serve at a party. Or, make a single batch and keep them in the fridge to have as a treat with your afternoon tea.
Orange Cardamom Truffles
Instructions
First prepare the cardamom pods. On a cutting board, press the pods with the flat edge of a knife to crack. Collect the seeds to be used in the recipe, and discard the pod.

In blender, combine the cardamom seeds, tigernut flour, and coconut powder. Pulse a few times until mixed well. Then, add 2 Tbsp of fresh orange juice and the dates one at a time while pulsing the blender until dough-like consistency form. 

Scoop out about a tablespoon or so of the mixture and roll it into a ball. Repeat with remaining dough. Set aside.

On a cutting board lay out desiccated coconut, top with the zest of the orange, and use your hands to mix well then lay out flat again.

Roll one truffle at a time in the coconut/zest mixture until fully coated. Repeat until all are coated. Enjoy!

Did you make this recipe?
Tag @mariamarlowe on instagram and hashtag #healthybymarlowe for a chance to be featured and win awesome prizes each month.

Clearer Skin in Just 3 Days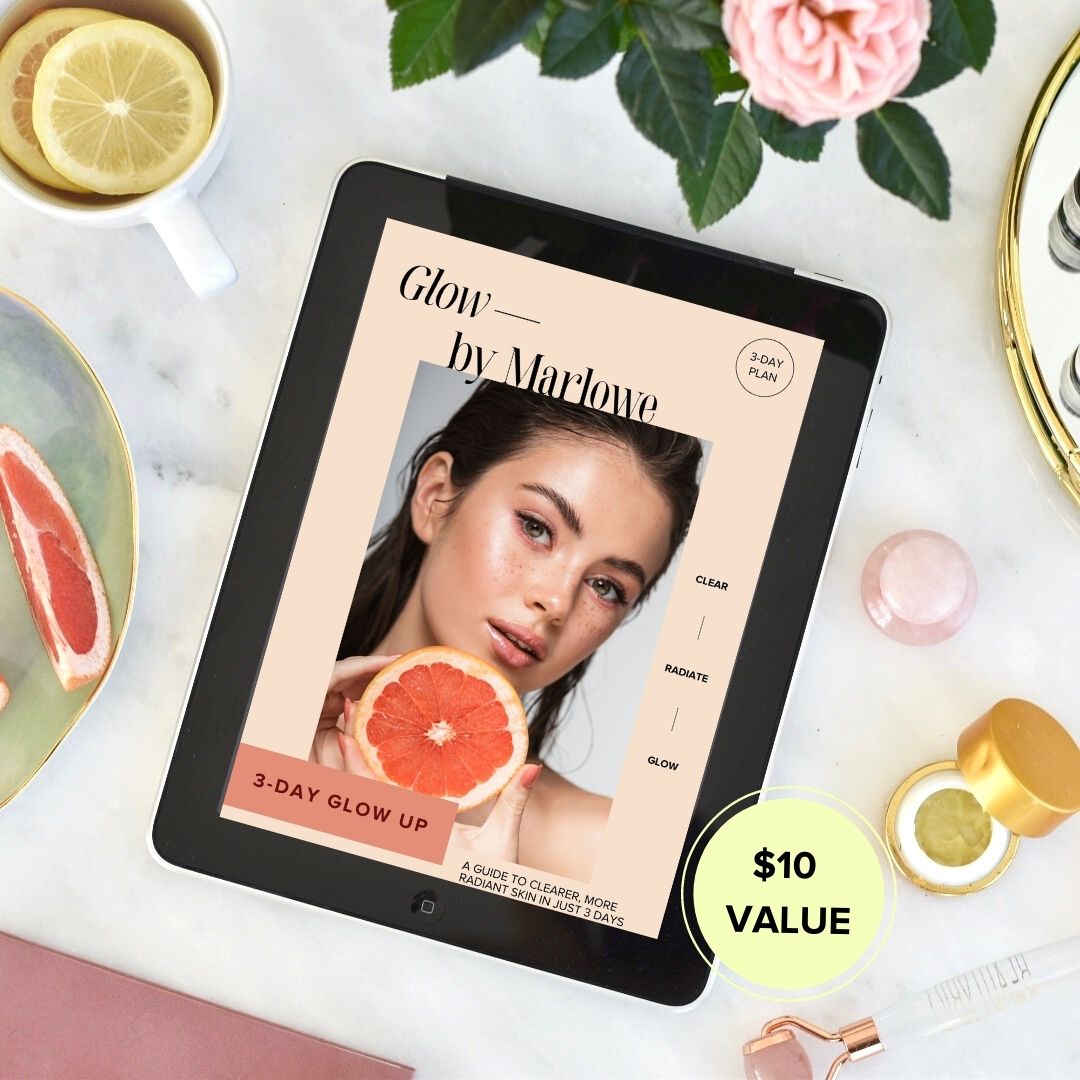 Sign up for my weekly newsletter to get the latest recipes, articles, & podcasts delivered to your inbox.

Plus, you'll receive The Glow Up Guide right away, a delicious 3-day meal plan to reduce redness and bumps, fast.