On busy weeknights, try one of these quick healthy recipes for a flavorful, nourishing, and satisfying meal ready in 20 minutes or less.
14 Quick Healthy Weeknight Recipes
Quick Healthy Plant-Based Recipes
Spicy Blueberry Arugula Salad with Hemp-Crusted Avocado
An antioxidant-rich, protein-packed (25 grams), and hearty Blueberry Arugula Salad that won't leave you hungry.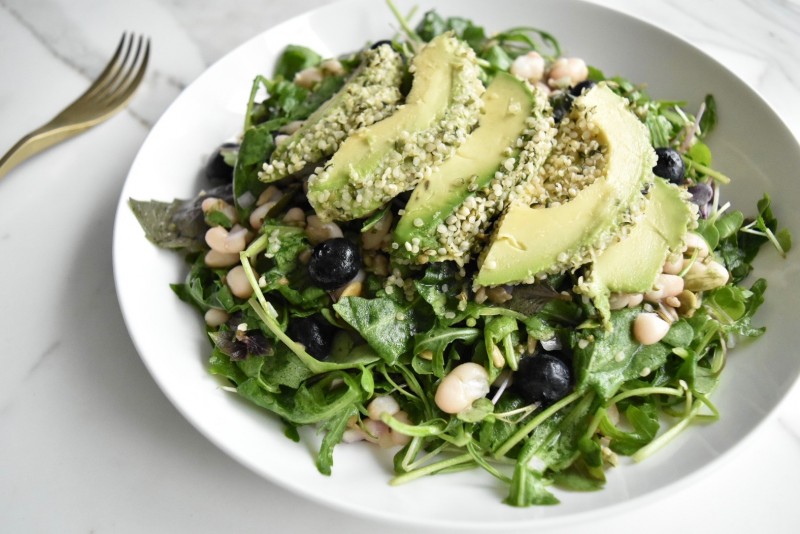 Beans & Greens
This 15-minute one-pan Beans & Greens recipe is extremely versatile. Use whatever beans or greens you have on hand. For nights you really don't feel like cooking, this recipe has got you covered – it's more nutritious and faster than takeout!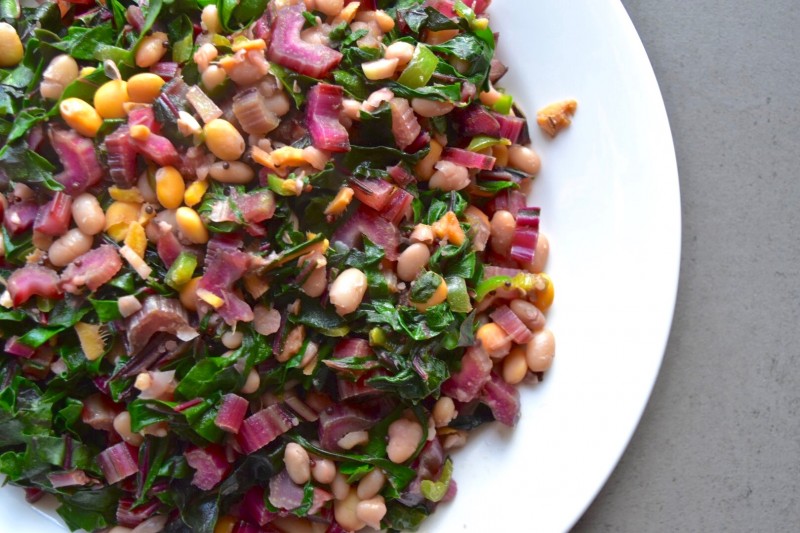 Power Veggie Scramble
If you're in the mood for breakfast at dinnertime, try this Power Veggie Scramble. You can use whatever veggies you have on hand, pair it with a few organic eggs, and VOILA a complete meal in under 15 minutes.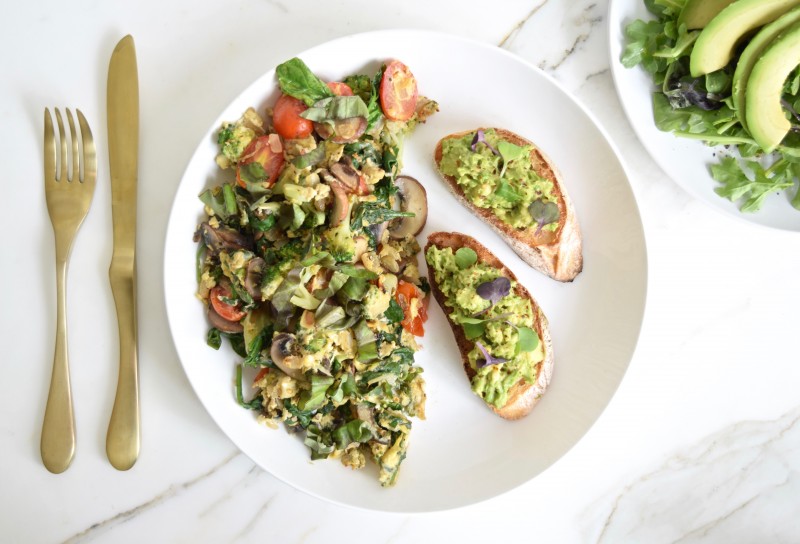 Vegetable Curry
This Vegetable Curry is a reader favorite, and a favorite in our house, too. It is bursting with Thai flavor, yet it only takes about 15-20 minutes from start to finish. Use beans or organic tofu for a vegan bowl, or swap in wild shrimp or organic chicken to make it paleo.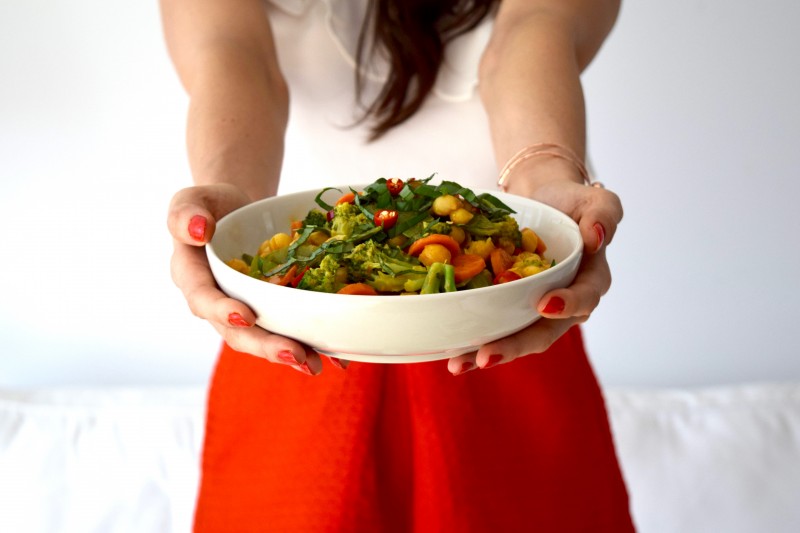 Quick Healthy Paleo Recipes
5-Spice Salmon
This 5-Spice Salmon is my husband's most requested salmon dish. You first sear on a crust of fragrant, flavorful, and health-supportive spices, then finish it in the oven. We usually pair it with garlicky broccoli or cauliflower rice, or simply roasted broccoli or broccolini.
Mango Salsa Salmon with Cauli Rice
Wild Salmon with Mango Salsa is a go-to in my kitchen. It's ready in just 15 minutes making it a quick and easy weeknight meal.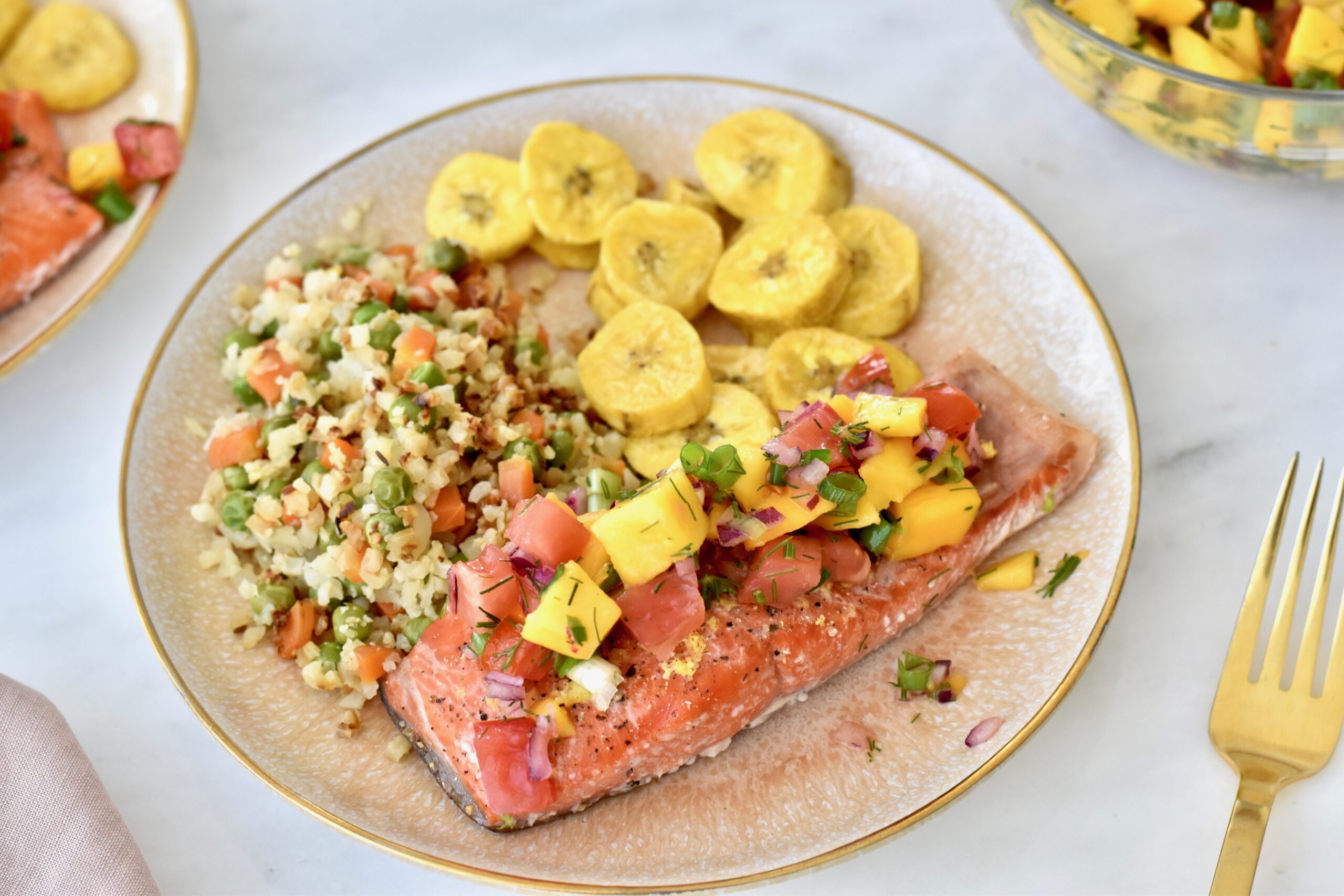 Asian Beef Bowl With Cauliflower "Fried" Rice
Another hubby (and personal) fave is this Asian Beef Bowl with Cauliflower "Fried" Rice. This one requires 2 pans going at the same time, and the result is an incredibly nourishing and satisfying dinner on your table in 20 minutes.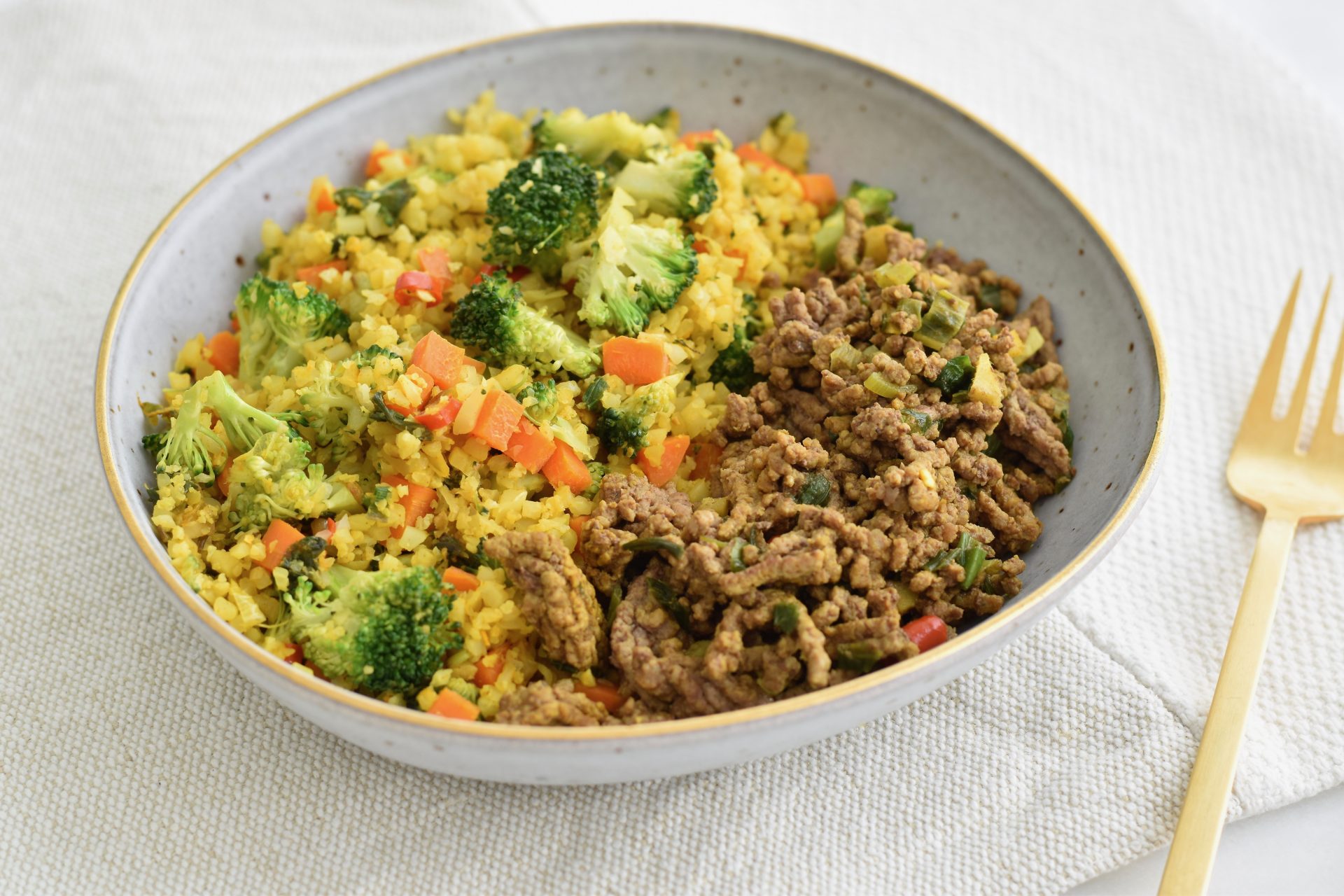 Shirataki Basil Pesto Pasta With Garlic Shrimp
If you haven't tried Shirataki noodles yet, give them a try. They are really tasty when slathered in pesto, like in this  Shirataki Basil Pesto Pasta With Garlic Shrimp. The noodles are made from a Japanese yam, and are naturally high in fiber and a healthier alternative to traditional pasta.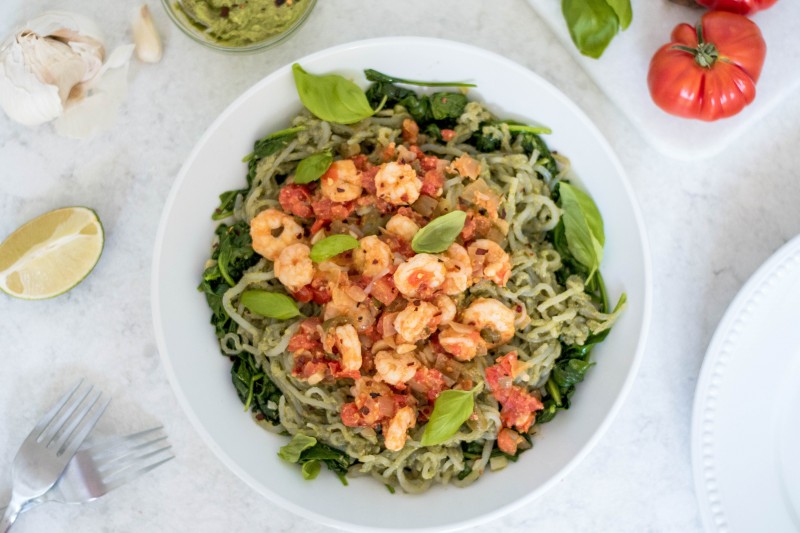 Lemon Pepper Cod
When I'm not eating wild salmon, I like to swap it out for wild cod. This Lemon Pepper Cod recipe is super simple yet so delicious. (This old photo of mine doesn't do it justice). Pair it with some simple, quick-cooking roasted veggies, like this Roasted Broccoli, or a bowl of garlicky broccoli rice or cauliflower rice.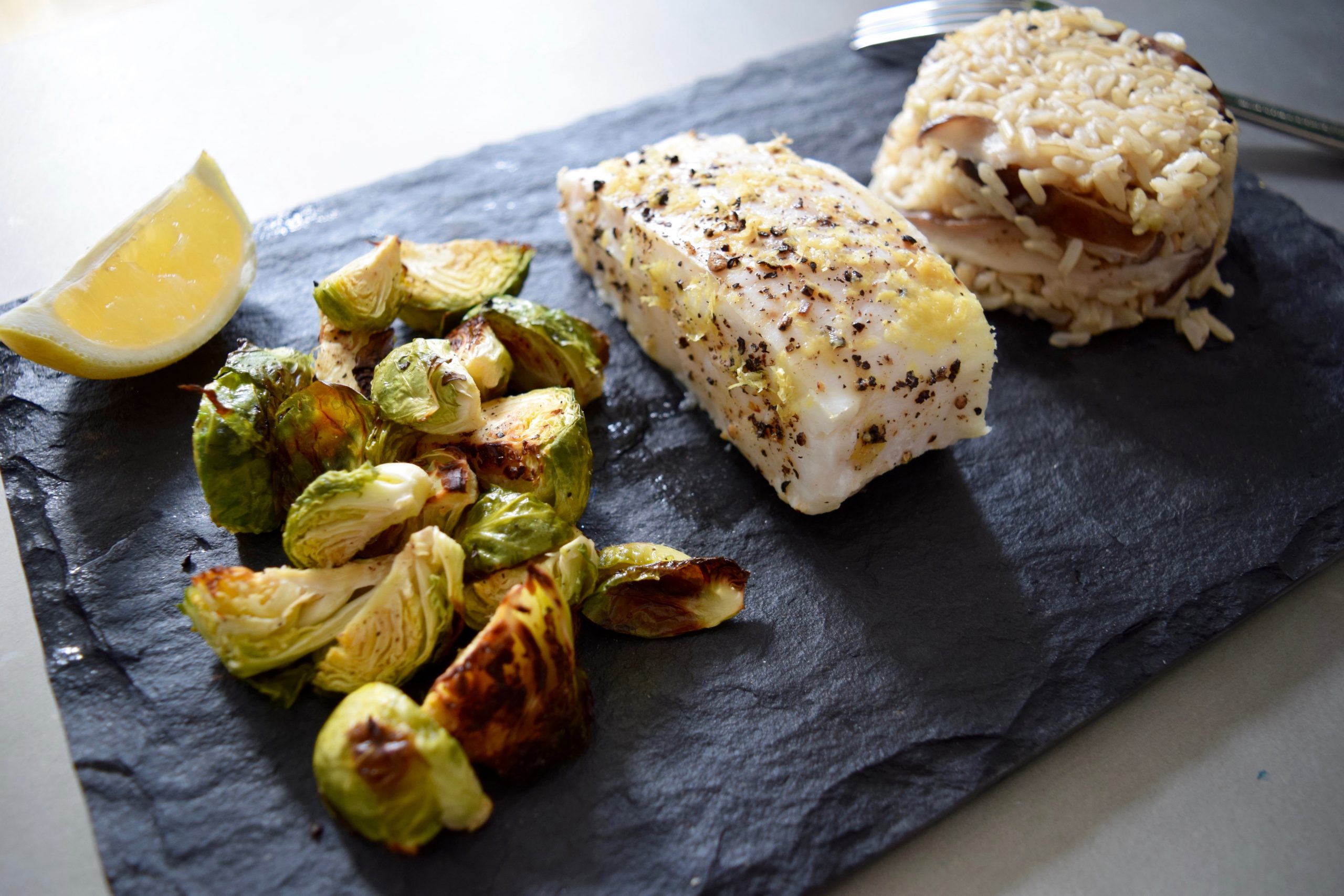 Lemon Pepper Salmon With Cauliflower Rice
If I'm in the mood for something light, my go-to is this Lemon Pepper Salmon With Cauliflower Rice.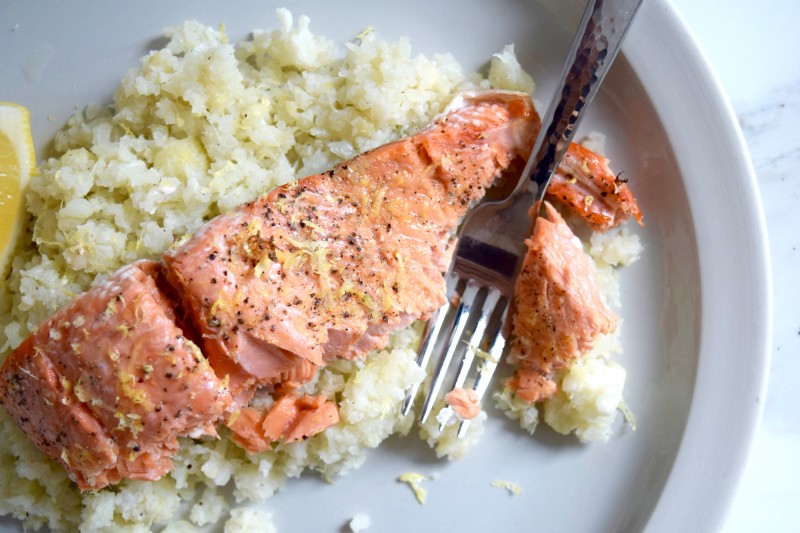 Quick Healthy Pasta Recipes
Traditional pasta may not be health food, but the new bean, lentil, and veggie-based varieties make for a healthier and more nutritious upgrade. Check out this post for my favorite healthier pasta brands.
Fall Pasta Salad (Loaded With Veggies)
If I'm feeling lazy to cook, it's often a nutrient-dense pasta to the rescue. This quick and easy fall pasta salad recipe is perfect for an autumn weeknight. Here, I used butternut squash, mushrooms, and kale, but you can swap in whatever veggies you have on hand. Brussels sprouts, spinach, sweet potato…the options are endless.
Veggie Protein Pasta With Tomatoes
If I really don't feel like chopping or perhaps ran out of produce by the end of the week, this even simpler veggie protein pasta comes to the rescue. I use a jarred organic tomato sauce and a few handfuls of baby spinach on top of a lentil pasta.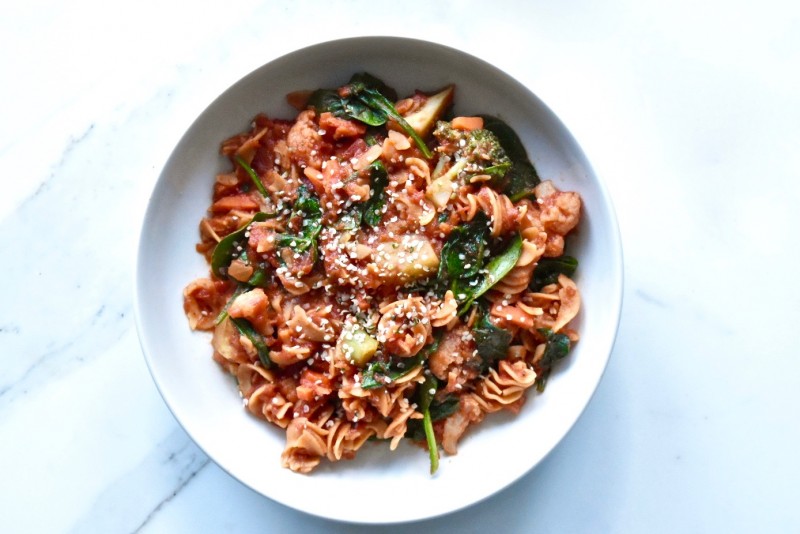 Chickpea Pasta Primavera
In another episode of using GF pasta as a vehicle to get in more veggies, check out this chickpea pasta primavera with broccoli and sweet potatoes. The sprinkle of "cheese" on top is simply almond flour and pink salt, which combine for a creamy dairy-free alternative to parmesan.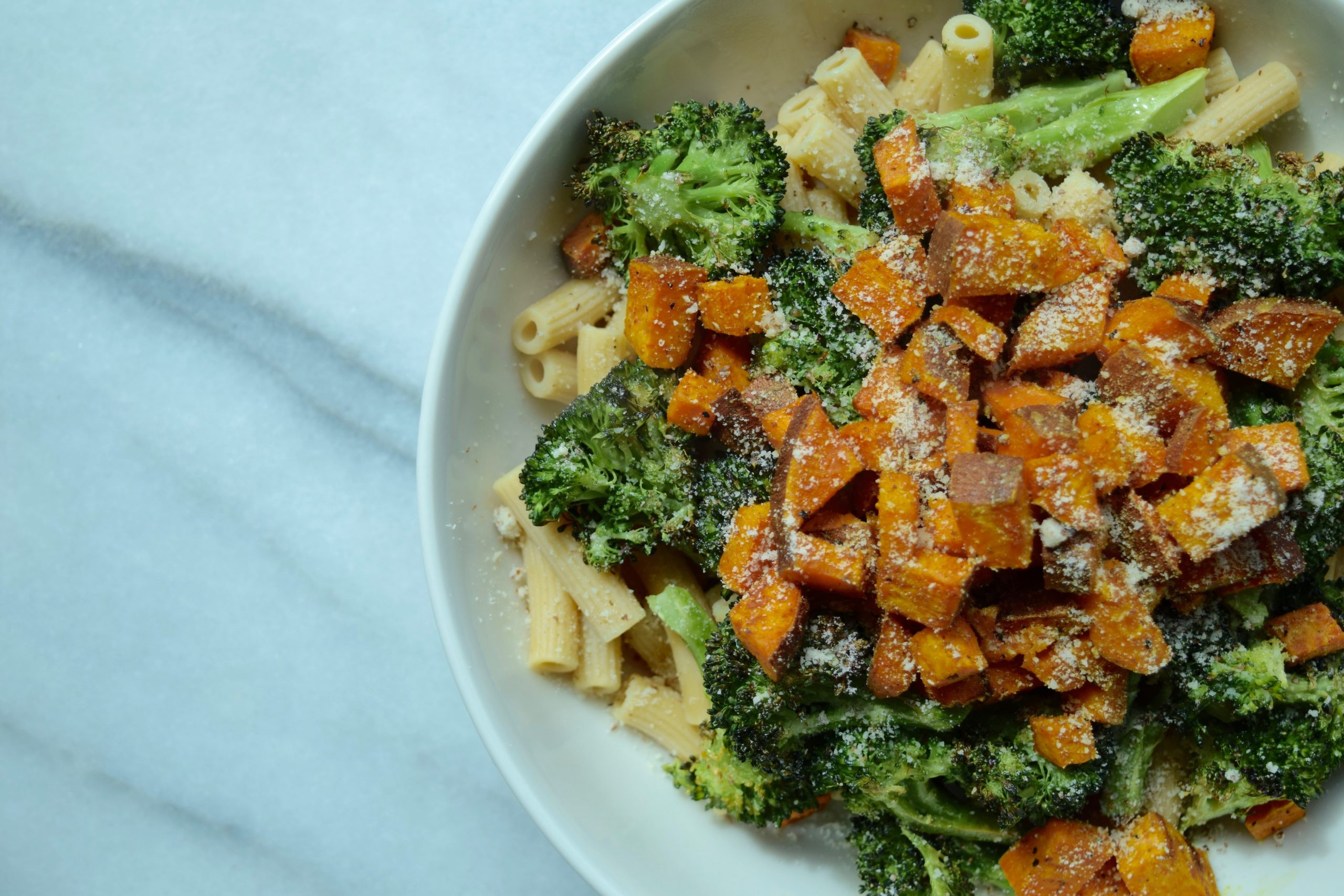 Dairy-free Pesto Pasta
Anything covered in pesto is a winner in my book, including this quick and easy dairy-free, pesto pasta. Add in some frozen veggies to up the nutrients and fiber.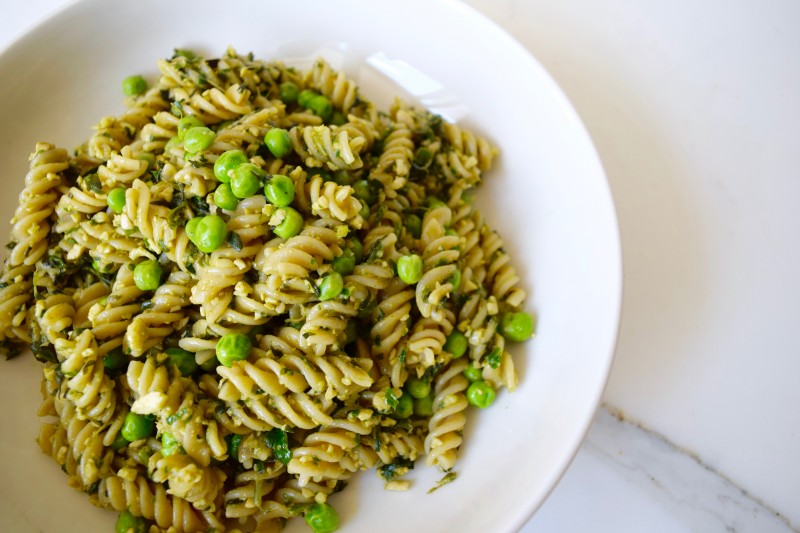 Save On Healthy Ingredients
Vitacost.com is my favorite place to shop for healthy ingredients at a fraction of the price of what I'd pay at the grocery store. Plus, I don't have to physically go to the grocery store, or schlep the bags home – it's a win-win.
Want to learn the skills you need to whip up more quick healthy weeknight recipes for you and your family? Check out the Healthy By Marlowe Online Cooking School.