This 5 Spice Salmon recipe is one of the most requested by my hubby. A light crust is formed from searing the salmon with a blend of turmeric, cumin, coriander, paprika, and cayenne, and then you simply finish it in the oven.
Any veggie sides will do, but I love to serve it with broccoli jalapeno rice, another super simple and quick dish.
This entire meal can be ready in 20 minutes or less.
Printable recipe below the video. Enjoy!
5-Spice Salmon
Instructions
5-Spice Salmon
Preheat oven to 400 degrees Fahrenheit. Also, on the stove top, preheat a medium-sized skillet over medium heat for about 2 minutes.

Place the fish on a parchment-lined baking sheet.

Sprinkle a pinch of pink salt and black pepper over the fish.

In a small bowl, combine the remaining spices and mix well. Spoon the spices over the fish and use the back of the spoon to press it in, until the pink flesh is entirely coated with the spices, and you can't see any pink.

Once your pan is hot enough, add the oil, and then place the fillets, coated side down in the pan.

Cook for about 2 1/2 minutes, until the spice mixture forms a nicely browned crust. Flip the fillets (it should release easily) and cook for another 2 minutes. Then, transfer to the baking sheet and put in the oven to finish cooking - about 4-8 minutes depending on thickness and how well done you'd like it. Less for a thinner cut, more for a thicker cut.
Broccoli Jalapeno Rice
First, rice the broccoli, either by hand, or cut the florets into 1-inch pieces and the stems into matchsticks, then throw into a food processor or blender and process on low until a rice-like consistency is formed. Set aside.

Heat a medium-large skillet over medium heat. Add the olive oil.

Add the garlic and jalapeno, cooking for 2 minutes before adding the broccoli rice.

Add 1-2 Tbsp. water to the pan, and then let it cook for 5 minutes, stirring occasionally. Season with pink salt to taste.
Recipe Notes
Any fish can be substituted here. Roasting time may change. You can put the spices on at the same time, but cook the fish when you're going to have it, so only cook one for the first dinner, and cook the second one just before eating later in the week.

Did you make this recipe?
Tag @mariamarlowe on instagram and hashtag #healthybymarlowe for a chance to be featured and win awesome prizes each month.
Clearer Skin in Just 3 Days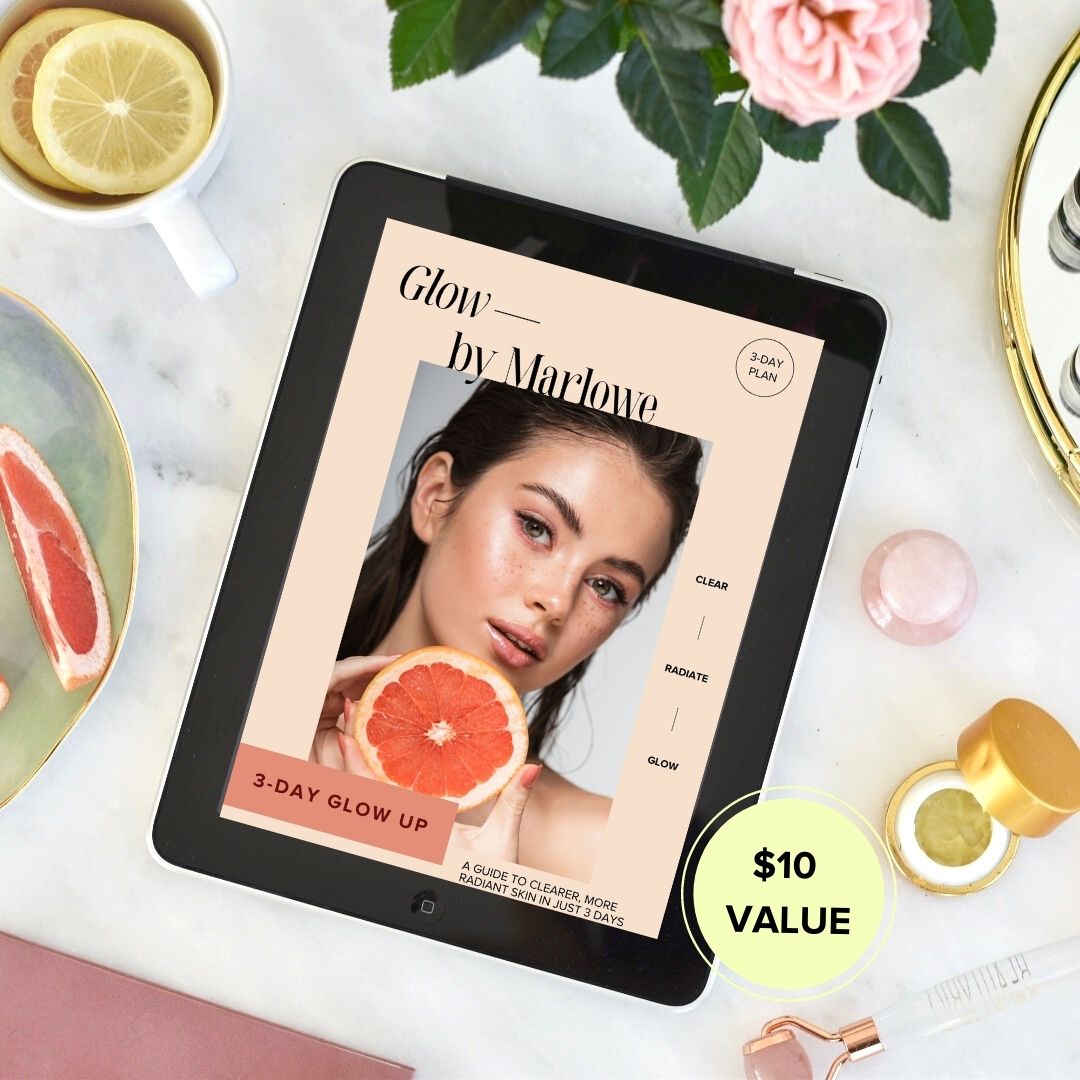 Sign up for my weekly newsletter to get the latest recipes, articles, & podcasts delivered to your inbox.

Plus, you'll receive The Glow Up Guide right away, a delicious 3-day meal plan to reduce redness and bumps, fast.