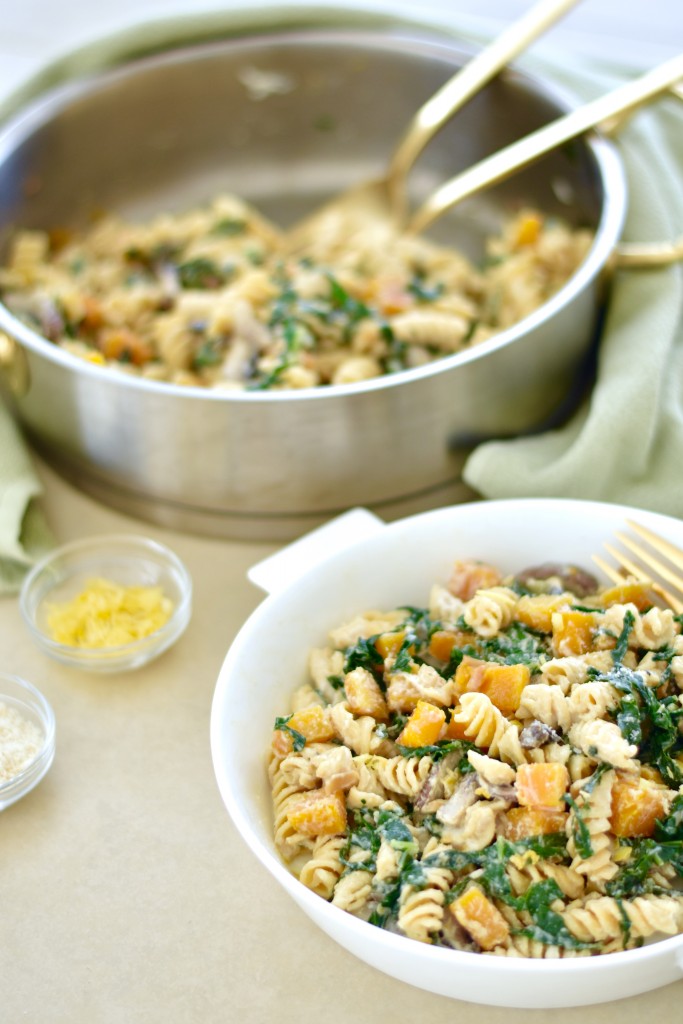 This quick and easy fall pasta salad recipe is perfect for an autumn weeknight. Here, I used butternut squash, mushrooms, and kale, but you can swap in whatever veggies you have on hand.
Brussels sprouts, spinach, sweet potato…the options are endless. Use a bean or lentil-based pasta, such as those recommended below, to add protein to the dish and make it a complete meal.
Save on Healthy Ingredients
I made this recipe for Vitacost.com, my favorite place to shop for healthy ingredients at a fraction of the price of what I'd pay at the grocery store. Plus, I don't have to physically go to the grocery store, or schlep the bags home – it's a win-win.
Try this Fall Pasta Salad
If you try this recipe, let me know! Leave a comment, rate it (by clicking the stars in the upper right of the recipe card, below), and don't forget to tag a photo @mariamarlowe or #mariamarlowe on Instagram or Facebook. I'd love to see what you come up with!
For more entree ideas check out this 10-Minute Veggie Protein Pasta or this Roasted Rainbow Veggie Bowl with Sunflower Seed Dressing
My Protein Pasta Picks
This is my favorite chickpea pasta brand (and the original maker of chickpea pasta) which comes in a variety of shapes, and tastes the most like "real" pasta. It has great texture, doesn't get mushy, and is hard to overcook. Made primarily with chickpeas, along with tapioca, pea protein, and xantham gum, a 2 ounce (dry) serving contains 13 grams of protein and 5 grams of fiber. This is another honorable Chickpea Pasta mention. Made with a blend of chickpea flour, brown rice flour, tapioca starch, and pea protein, this pasta packs 11 grams of protein per 2 ounce (dry) serving. Another alternative is Vegetable + Lentil Pasta
These innovative pastas are made of a blend of lentils and veggies. They come in an array of beautiful colors as a result – including green, orange, red, purple, and white. They contain about 13 grams of protein per 2 ounce serving. My preferred varieties include:
Fall Pasta Salad (loaded with Veggies!)
Instructions
Bring a medium pot of water to a boil. Add pasta and cook according to directions.

Meanwhile, saute the veggies: Heat a large skillet over medium heat. Add oil, then garlic. Cook for about 30 seconds, until fragrant, then add the butternut squash. Cover and cook for 5 minutes before adding the mushrooms, kale, and salt. Cook an additional 5 minutes, covered, stirring occasionally.

When the pasta is done, drain and add to the skillet, and give it a good stir. Turn off the heat.

Add a light drizzle of olive oil, if needed, and add a pinch of pink salt and black pepper, to taste. If desired, add a pinch of almond flour – it looks like cheese and adds a creamy richness, that tastes like cheese when paired with the pink salt.

Did you make this recipe?
Tag @mariamarlowe on instagram and hashtag #healthybymarlowe for a chance to be featured and win awesome prizes each month.
Clearer Skin in Just 3 Days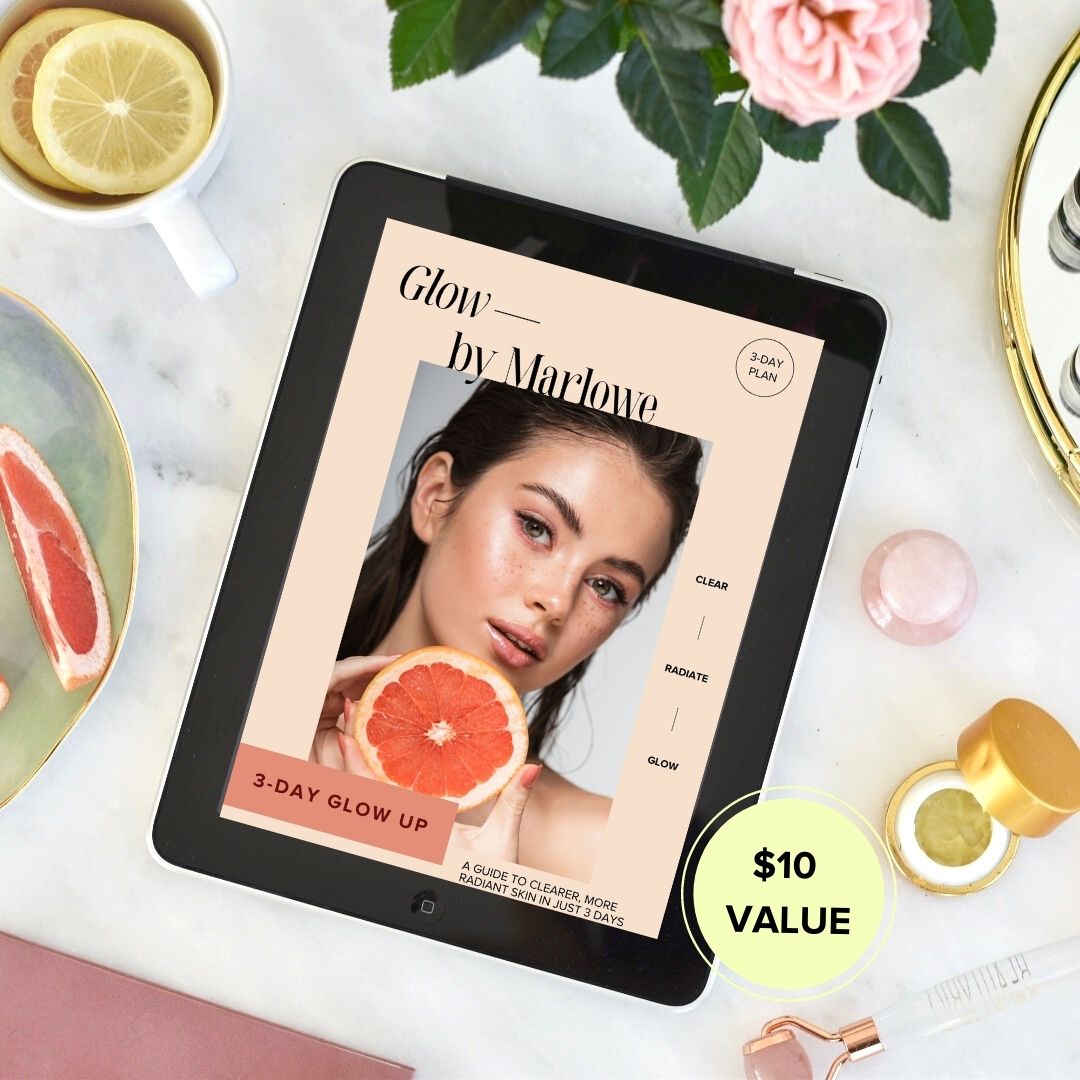 Sign up for my weekly newsletter to get the latest recipes, articles, & podcasts delivered to your inbox.

Plus, you'll receive The Glow Up Guide right away, a delicious 3-day meal plan to reduce redness and bumps, fast.