When you need a quick weeknight dinner, try this super easy 10-minute veggie protein pasta dish.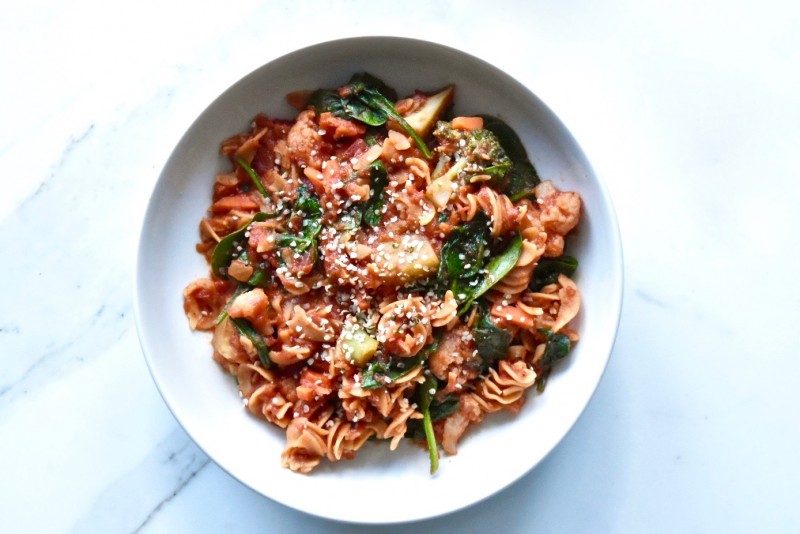 If I didn't have a chance to go food shopping, this is easy to whip up, as most of the ingredients can be kept on hand including:
Bean or Lentil Pasta: I used Ancient Harvest Pow! Pasta Red Lentil Rotini, but any legume pasta will work. These are naturally gluten-free, and higher in both fiber and protein compared to traditional pasta. The red lentil rotini has 12g protein per 2 oz serving!
Frozen Veggies: Contrary to popular opinion, frozen veggies are typically just as nutritious- if not more so! – than fresh. That's because, unless you live in Cali, where much of our produce is grown, most of our produce is shipped in from all over the country, and world. That means the produce was typically picked weeks – or even months! – before it ends up on grocery shelves. That also means it's not at peak ripeness or nutrition. On the other hand, frozen produce is picked at peak ripeness and nutrition and than flash frozen right away, which locks in most of the nutrition.
Pasta Sauce: Choose glass jars instead of cans of tomato sauce, as tomato sauce is acidic, and can leach more chemicals from the can into the sauce, such as BPA, which is a known endocrine disruptor.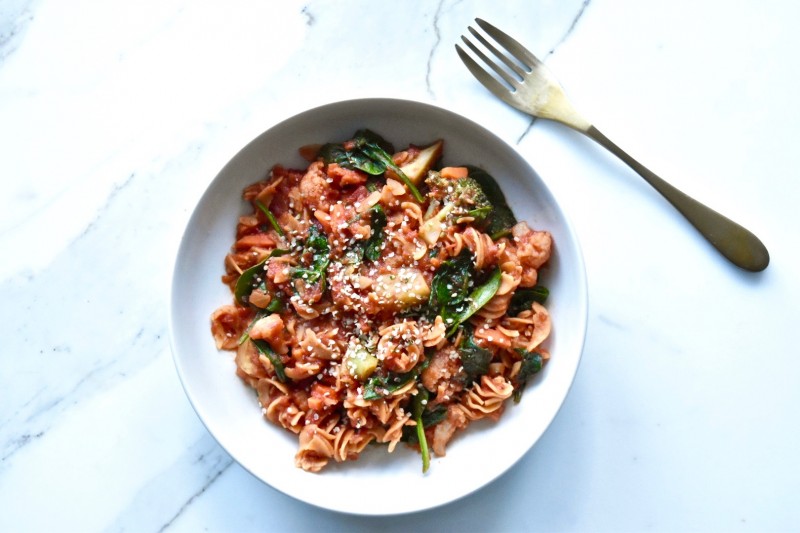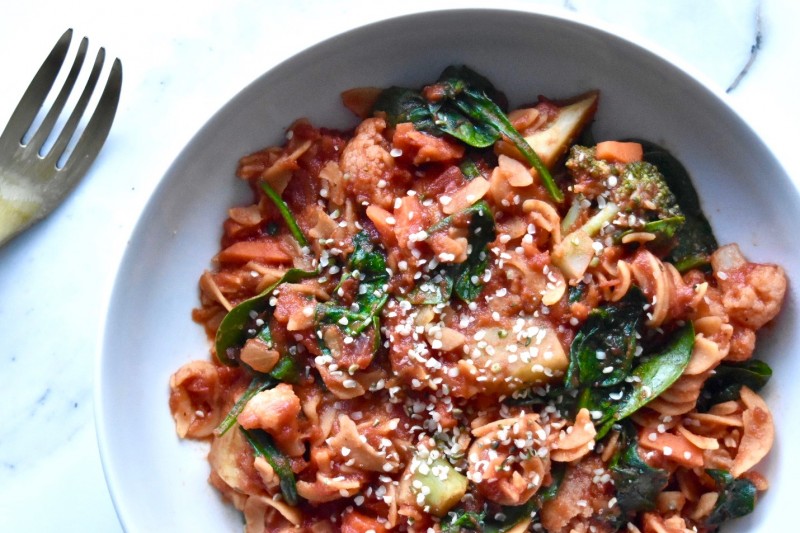 Try This Recipe
If you try this recipe, let me know! Leave a comment, rate it (by clicking the stars in the upper right of the recipe card, below), and don't forget to tag a photo @mariamarlowe or #mariamarlowe on Instagram or Facebook. I'd love to see what you come up with!

Bring pot of water to a boil, add POW! Pasta Red Lentil Rotini and cook for 8 minutes.

Add the frozen veggies to the pasta water a minute or two later, to cook at same time (they typically need 5-7 minutes, see package). Test for pasta and veggie doneness before draining.

Meanwhile, heat a skillet over low heat, add marinara sauce and spinach.

When pasta and veggies are done, add them to the sauce, mix well. Top with basil if desired, hemp seeds, a pinch of pink salt and red pepper flakes to taste.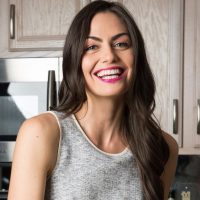 Maria Marlowe
Maria Marlowe is a holistic nutrition and wellness coach who uses real food to help her clients improve their health, weight, and skin. She offers a 28-day healthy eating meal plan that teaches you how to batch cook, as well as one to clear up acne. Her most popular program is EatSLIM, a 10-week online group glass that guides participants to develop healthy eating habits that stick – and lose weight, boost their metabolism, improve their digestion, and quit sugar.
She writes healthy and delicious plant-based recipes for her popular blog. She is also the author of the #1 New Release on Amazon, The Real Food Grocery Guide, the most practical guide to selecting the healthiest foods, without going broke, which has been praised by Dr. Oz and InStyle magazines. You can find her on instagram @mariamarlowe.