No dish captures the feeling and flavor of spring more than pesto.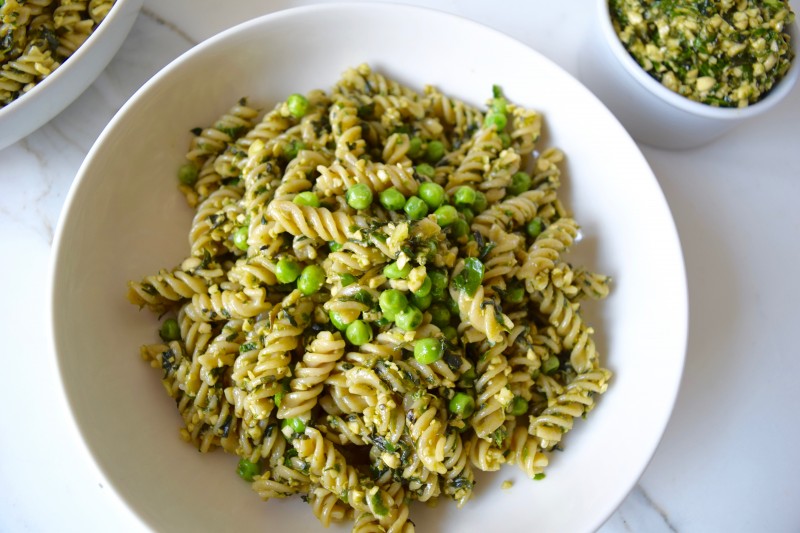 The scent of fresh basil is one of the most delightful things. And the taste of it, one of the most delicious.
So, check out this healthy, gluten-free, dairy-free, pesto pasta recipe.
Gluten-Free Pasta
While you're going to want to slather this pesto on everything (it's that good), pesto most famously goes on pasta. But, what's a gluten-free or health conscious gal to do?
The pasta pictured is Explore Cuisine's Brown Rice Fusilli. You can see it retains its shape and texture like regular pasta, and has a similar taste and mouthfeel.
What I like about Explore Cuisine's Brown Rice Pasta, is that they also add pea protein, so that you get 11g of protein per serving.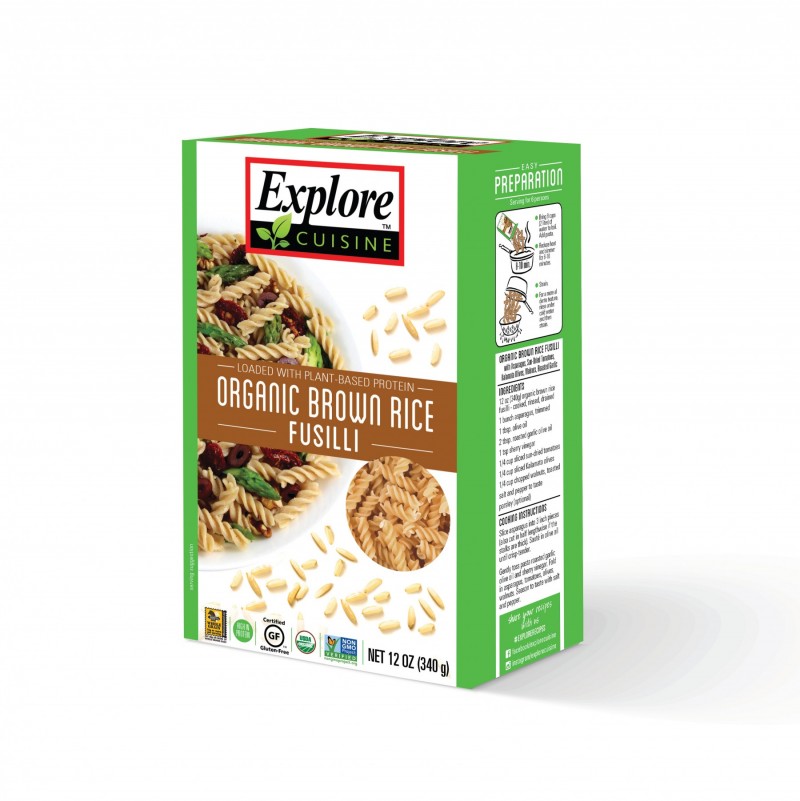 There are only two simple ingredients (organic Thai brown rice and pea protein), it cooks fast, in just 8 minutes, and it's delicious.
You can find Explore Cuisine Organic Brown Rice Fusilli at Vitacost.com as well as many health food stores and grocers around the country. Use their store locator to find a store near you. (And check out their other delicious varieties, like chickpea fusilli, black bean spaghetti, and more.)
Dairy-Free Pesto Recipe Tips
Use cashews instead of pine nuts – cashews are deliciously creamy, and much more affordable than pine nuts.
Sneak in a handful or two of baby spinach or mesclun greens when blending. You won't taste them, but you'll get the added greens!
Use pink himalayan or Real Salt for salt – it is much more flavorful (and better for you) than table salt.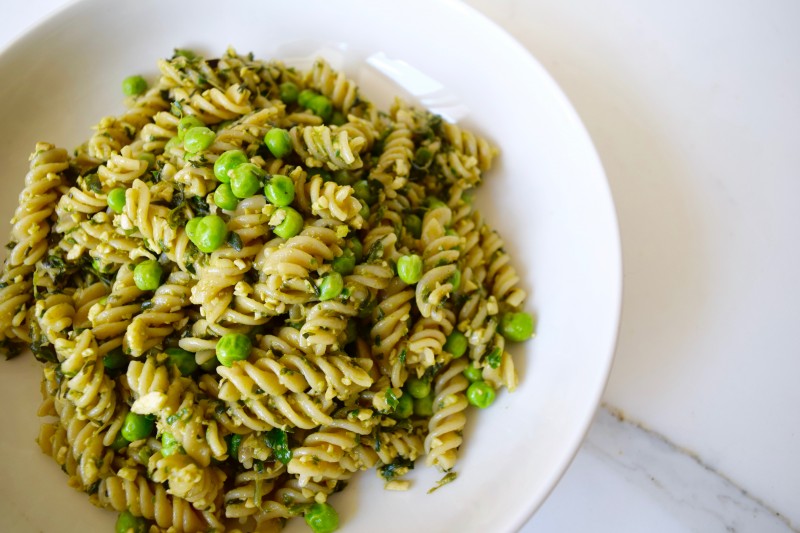 Try This Dairy-Free Pesto Recipe
If you try this recipe, let me know! Leave a comment, rate it (by clicking the stars in the upper right of the recipe card, below), and don't forget to tag a photo @mariamarlowe or #mariamarlowe on Instagram or facebook. I'd love to see what you come up with!
Cook according to package directions.
Put garlic in Vitamix or food processor and pulse until chopped.

Next add basil, and pulse again until it is broken down into small pieces.

Add cashews and salt, and process on low (1-2 on a Vitamix) so that the cashews are broken into tiny pieces, but still maintain a little texture. If using cashews that haven't been soaked, you may want to process on a higher level to get a creamier consistency.

Finally, with the motor running, drizzle in the olive oil until completely combined.
*Soaking cashews bring out the creamiest of textures. Simply put them in a bowl, cover with water, place a cover on the bowl, and let sit on the counter overnight or for at least 4 hours. (If you let them sit longer than overnight, refrigerate). When ready to use, simply drain.
If you forget to soak them, you can still make the pesto, but note that it will have a much different texture, and won't be as creamy.
Thank you to Explore Cuisine for sponsoring this post.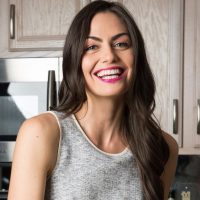 Maria Marlowe
Maria Marlowe is a holistic nutrition and wellness coach who uses real food to help her clients improve their health, weight, and skin. She offers a 28-day healthy eating meal plan that teaches you how to batch cook, as well as one to clear up acne. Her most popular program is EatSLIM, a 10-week online group glass that guides participants to develop healthy eating habits that stick – and lose weight, boost their metabolism, improve their digestion, and quit sugar.
She writes healthy and delicious plant-based recipes for her popular blog. She is also the author of the #1 New Release on Amazon, The Real Food Grocery Guide, the most practical guide to selecting the healthiest foods, without going broke, which has been praised by Dr. Oz and InStyle magazines. You can find her on instagram @mariamarlowe.