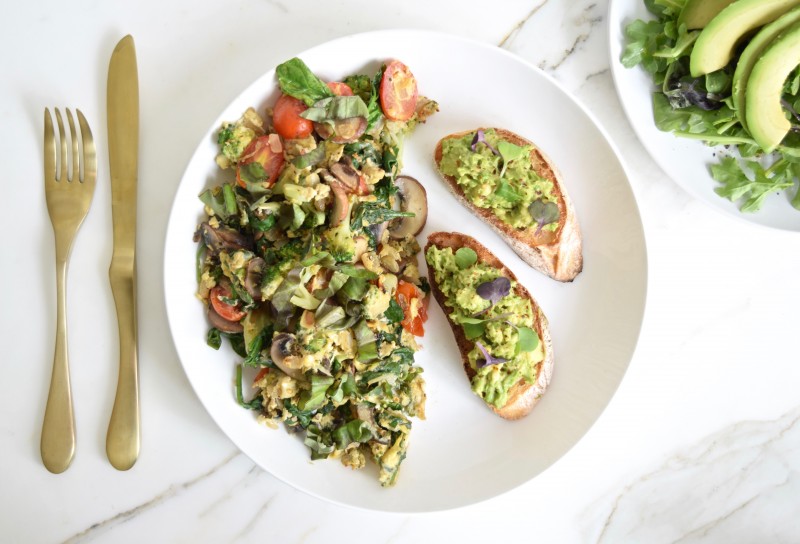 One of my favorite breakfasts is a veggie scramble made with copious amounts of veggies and two organic eggs. This particular Power Veggie Scramble recipe was made specifically with veggies that support healthy hair growth.

Healthy Hair Foods
Healthy hair starts with a healthy body, and a healthy body is created through a healthy diet and lifestyle. The team at Nioxin asked me to create three delicious recipes that nourish your hair from within.
While there are many possible causes, research shows that one possible cause for thinning, slow growing, and lackluster hair is certain nutrient deficiencies. So, I combined ingredients rich in a variety of nutrients known to support a healthy scalp and hair, including the B-vitamins, iron, zinc, Vitamin A, Vitamin C and more.
Below is the first, and the remaining recipes will be showcased on nioxin.com in the coming weeks.
Power Veggie Scramble (with Hair-Boosting Benefits)
Instructions
Heat oil in a pan over medium heat.

Add the onion, tomatoes, spinach, shiitake mushrooms, and broccoli. Cook for 5 minutes, stirring occasionally, until broccoli is bright green and spinach is wilted.

Meanwhile, crack the eggs into a bowl and whisk with a fork. When the veggies are cooked, add the eggs to the pan, along with a pinch of salt and black pepper, and stir occasionally, until eggs are cooked through, about 3-4 minutes. Top with basil and red pepper flakes if using. Transfer to a plate to serve.

Meanwhile, toast a slice of your favorite gluten-free bread, and add sliced avocado on top, with a pinch of salt and/or red pepper flakes if desired.

Did you make this recipe?
Tag @mariamarlowe on instagram and hashtag #healthybymarlowe for a chance to be featured and win awesome prizes each month.
Clearer Skin in Just 3 Days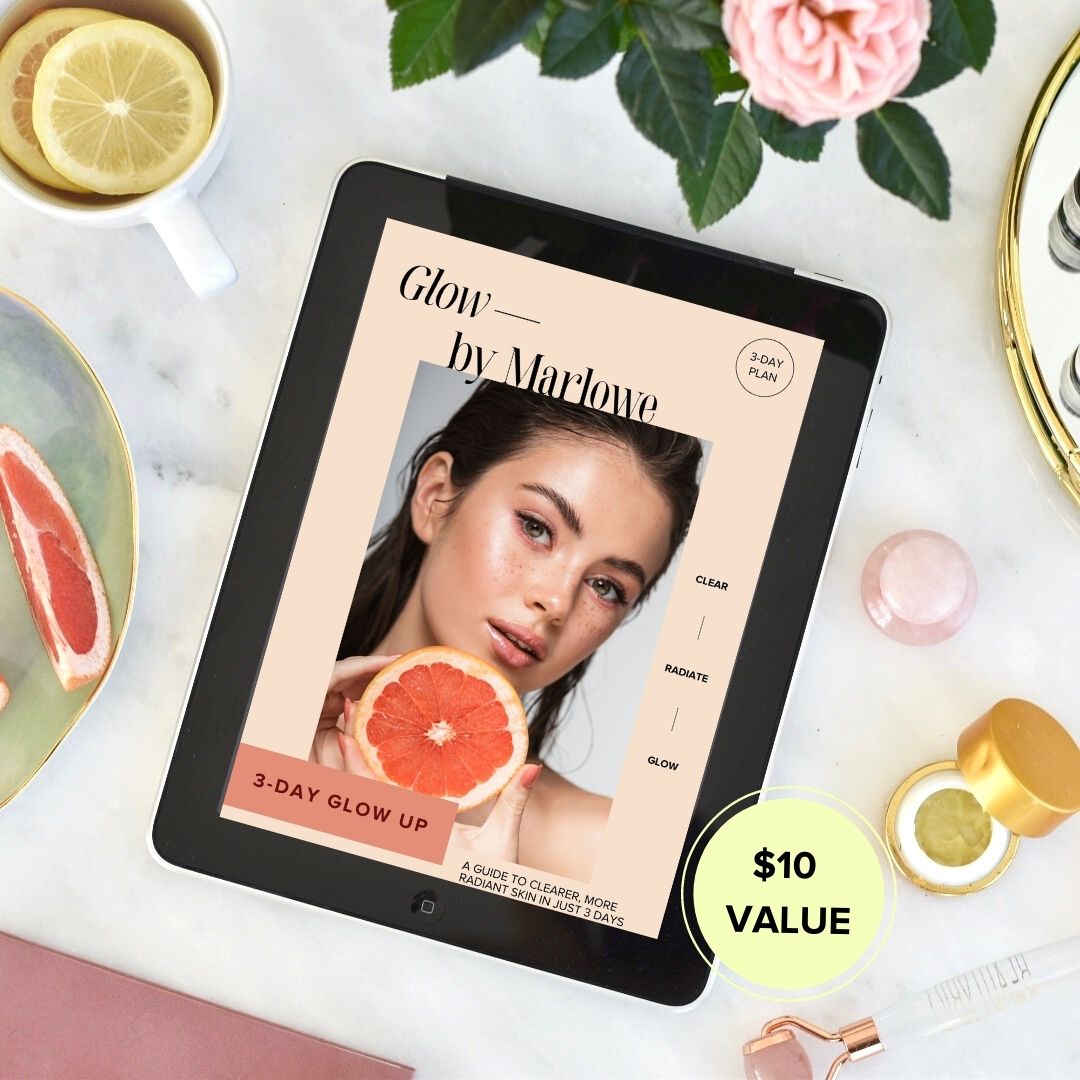 Sign up for my weekly newsletter to get the latest recipes, articles, & podcasts delivered to your inbox.

Plus, you'll receive The Glow Up Guide right away, a delicious 3-day meal plan to reduce redness and bumps, fast.