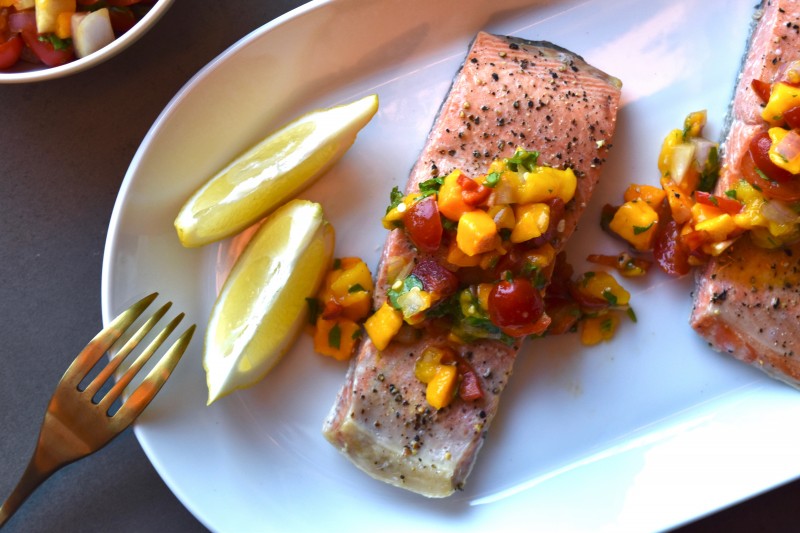 This delicious wild salmon with mango salsa is a go-to in my kitchen. Ready in under 15 minutes, it's perfect for a weeknight, despite the fact it's fancy enough for a dinner party.
Wild Salmon vs Farmed Salmon
It's important to choose wild salmon over farmed. Farmed salmon is not a health food. It is generally less nutritious, higher in omega-6, which makes it pro-inflammatory, and more contaminated with mercury and PCBs.
I typically get wild salmon from Whole Foods, or you can buy frozen in bulk from an online source like Vital Choices. If using frozen (which is a great and economical choice!) be sure to thaw completely by letting it sit in refrigerator overnight or using this quick thaw method using a bowl of cold water.
Wild Salmon with Mango Salsa
Instructions
To make the salmon
Preheat the oven to 375 degrees Fahrenheit.

Line a baking sheet with parchment paper. Place the salmon on the baking sheet, and squeeze a quarter of a lemon over each filet. Top with a pinch of pink salt and black pepper. Once the oven has reached the right temperature, bake for 12-15 minutes, until thoroughly cooked.
To make the salsa
While the salmon cooks, in a large bowl, toss all of the mango salsa ingredients together until thoroughly combined.

When salmon is done, remove to a serving plate, and top with mango salsa.

Did you make this recipe?
Tag @mariamarlowe on instagram and hashtag #healthybymarlowe for a chance to be featured and win awesome prizes each month.
Download Real Food Remedies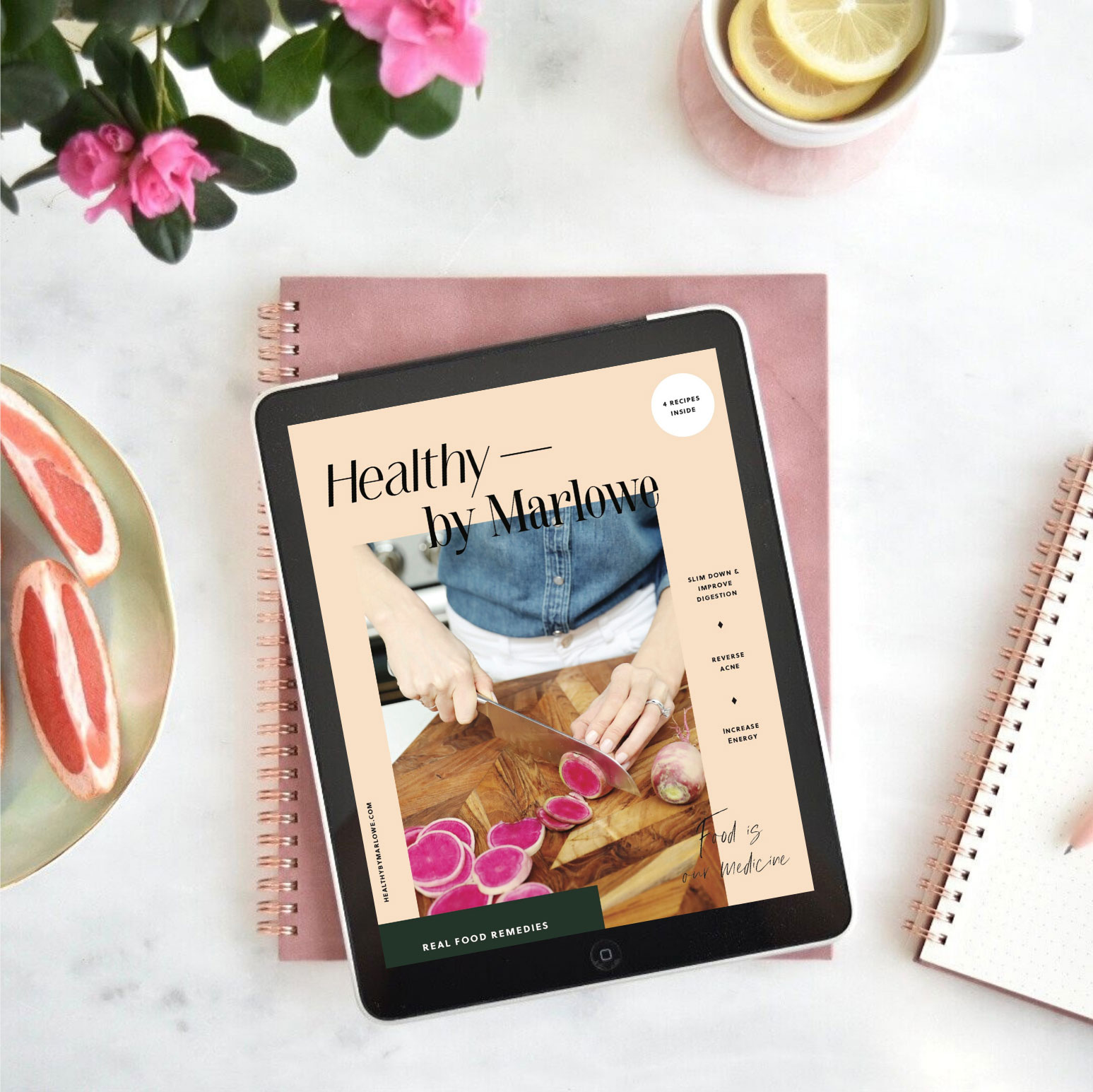 Sign up for my weekly newsletter to get the latest recipes, articles, & podcasts delivered to your inbox.

Plus, you'll receive Real Food Remedies right away, a guide to the top foods & recipes to help you slim down, banish digestive issues, reverse acne, & feel more energized.