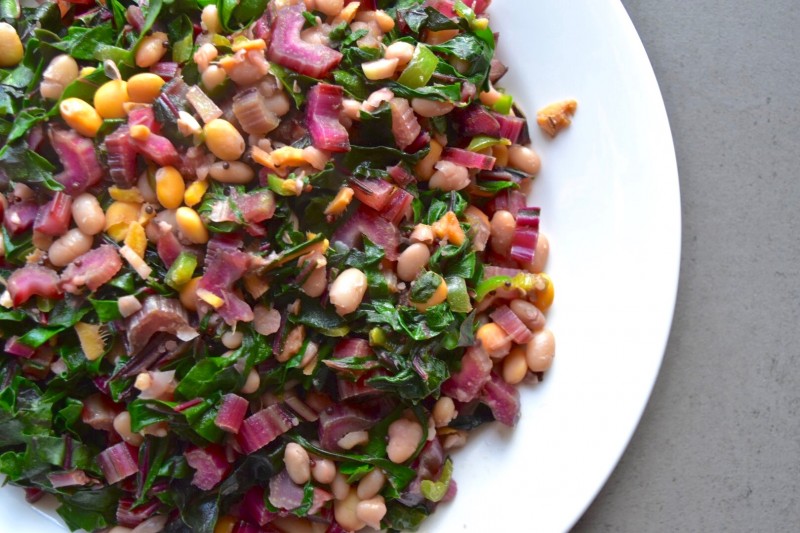 This hearty and flavorful, one-pan meal is as delicious as it is nutritious. Ready in less than 15 minutes, this will be a weeknight recipe you put on repeat.
Beans & Greens
Instructions
Heat a large pan on medium-low heat for about 30 seconds.

Add enough oil to coat the bottom, and let heat up, about another minute.

Add the onions, garlic, and spices, let cook for 1 minute.

Add the ginger, swiss chard stems, and beans, and let cook for about another 2 minutes.

Add in the greens and cover, for 1-2 minutes. The greens will start to shrink and turn bright green.

Stir until the greens are uniformly bright green, and wilted, which should only take a couple of minutes. Don't overcook.

Remove from heat, add salt and black pepper to taste, and serve.
Recipe Notes
You can make this dish with any combination of beans and greens. Try Kale and Chickpeas, Collards and Black Beans, Spinach and Kidney Beans, etc. The options are endless.

Did you make this recipe?
Tag @mariamarlowe on instagram and hashtag #healthybymarlowe for a chance to be featured and win awesome prizes each month.
Download Real Food Remedies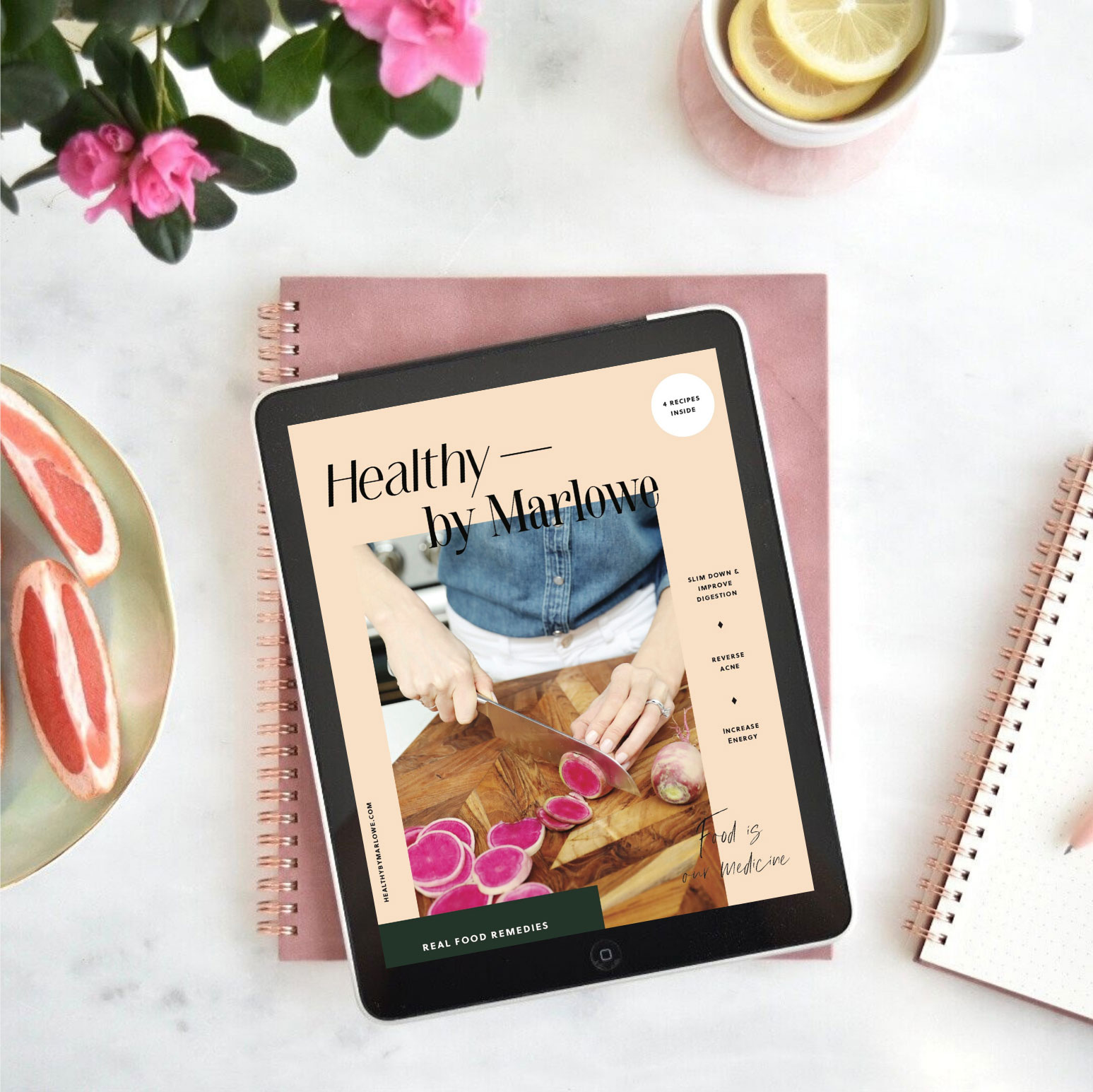 Sign up for my weekly newsletter to get the latest recipes, articles, & podcasts delivered to your inbox.

Plus, you'll receive Real Food Remedies right away, a guide to the top foods & recipes to help you slim down, banish digestive issues, reverse acne, & feel more energized.