This antioxidant-packed Spicy Blueberry Salad with Hemp-Crusted Avocado makes for a delicious and hearty lunch that can even be made the day before and brought to work. With 25 grams of protein, and 40% of your recommended daily intake for iron, this salad won't leave you hungry or tired. Hello Meatless Monday!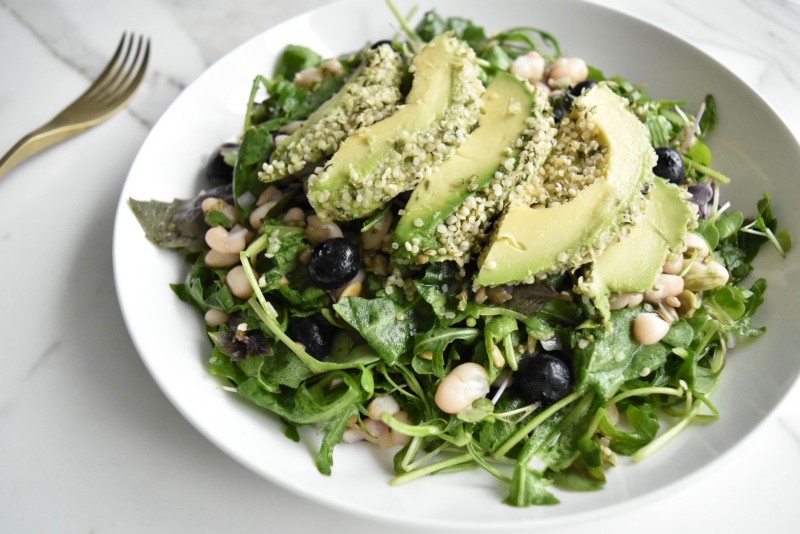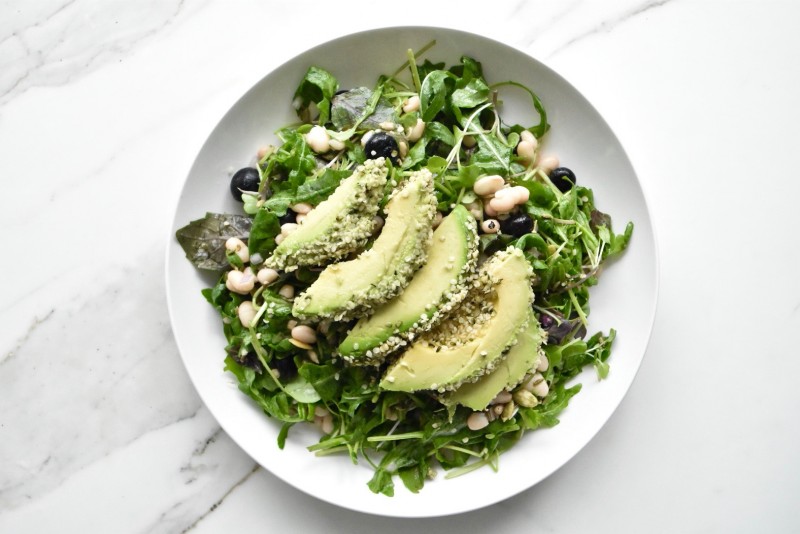 Place all salad ingredients except for the avocado and hemp seed in a bowl.*

Pour the olive oil, lemon juice, and fennel seeds, and salt over the salad, and toss well so that all of salad is coated in the dressing. Add more salt to taste, if needed.

Carefully peel away the skin of the avocado, then on a plate, pour the hemp seeds out and roll the avocado in it, until it is covered completely with hemp seeds on both sides so that you can't see any green.*
*If you won't be eating right away and plan to bring to work, then put the salad in a large mason jar in this order: Dressing, beans, onion, jalapeno, blueberries, seeds, basil, hemp crusted avocado, arugula. This will prevent it from getting soggy and keep everything fresh. If you don't have a mason jar, keep the dressing in a separate container, and mix when ready to eat.
**This is so the avocado doesn't oxidize if you bring it to work with you. In the photo, the avocado half was coated with hemp seeds first, and then sliced before serving.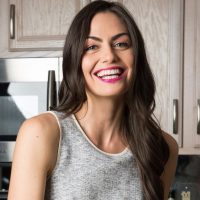 Maria Marlowe
Maria Marlowe is a holistic nutrition and wellness coach who uses real food to help her clients improve their health, weight, and skin. She offers a 28-day healthy eating meal plan that teaches you how to batch cook, as well as one to clear up acne. Her most popular program is EatSLIM, a 10-week online group glass that guides participants to develop healthy eating habits that stick – and lose weight, boost their metabolism, improve their digestion, and quit sugar.
She writes healthy and delicious plant-based recipes for her popular blog. She is also the author of the #1 New Release on Amazon, The Real Food Grocery Guide, the most practical guide to selecting the healthiest foods, without going broke, which has been praised by Dr. Oz and InStyle magazines. You can find her on instagram @mariamarlowe.