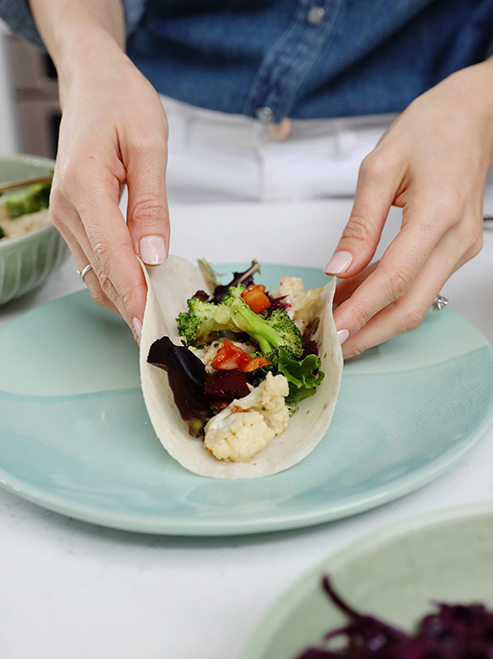 Yes, you CAN make vegetables
& healthy food TASTE delicious
Online plant-based & paleo cooking course for those who want to eat
healthier at home
Dairy-Free
Gluten-Free
Grain-Free
Refined Sugar-Free
Do you want to cook
healthier but are unsure
of
where to start?
Are you intimidated by the kitchen and cooking?
Do you wish you could make vegetables and healthy food taste good?
Do you fear it will be too hard and time consuming?
Are you tired of take out + frozen meals?
Do you want to delight your family (or simply yourself!) with delicious meals that are also nutritious?
Do you want to save money on your food bill?
Does planning what's for dinner make your brain hurt?
Do you want to feel lighter, healthier, & more vibrant?
Is it time to upgrade your eating habits + recipes?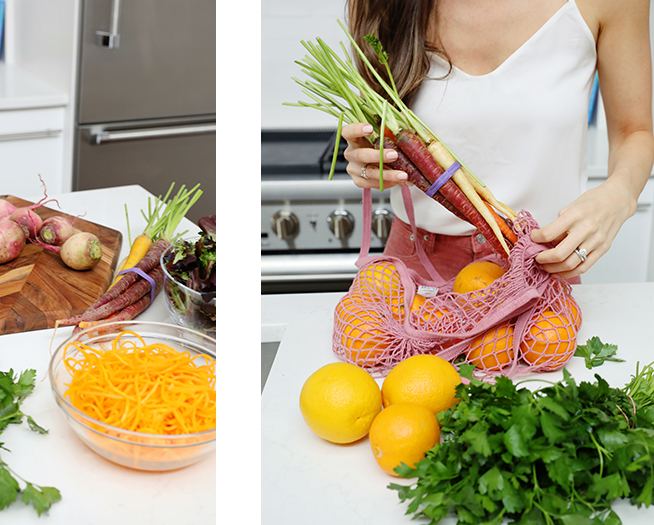 The online Healthy by Marlowe
Cooking School will give you the
confidence and skills you need
to whip up flavorful and nutritious
meals on the regular - whether for
yourself or your entire family
Save Time
The vast majority of recipes are
ready in 25 minutes or less…
some much sooner!
Save Money
Cooking at home is infinitely less expensive than eating out. If you cook all meals at home (breakfast, lunch, and dinner), expect to spend about $100-150/week in groceries per person. Eating every meal out will cost you well over double that!
Eat Well
These flavorful, crave-able meals will leave you feeling nourished and satisfied. You won't go hungry! When you feed your body the foods it needs, you'll feel better and look better too.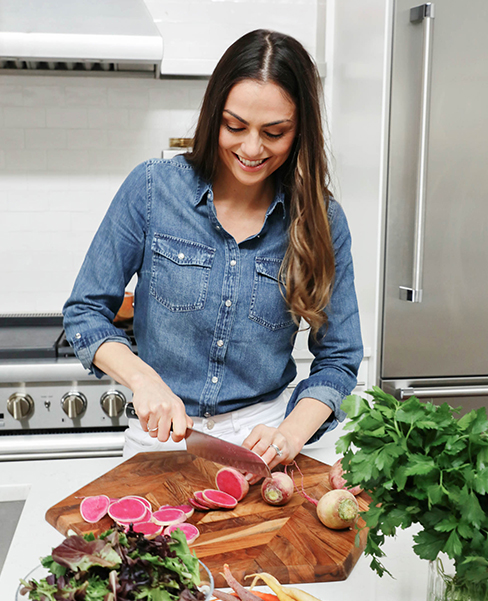 You're not a bad
cook, you've just
never been taught!
Growing up, cooking was considered a chore, so we often ended up with takeout. While I was happy to eat pizza and Chinese food on the regular, my take-out diet led to weight gain,
acne, digestive issues, low immunity, and lethargy. When I realized that food was the most powerful medicine to heal my health problems, I began experimenting with healthy cooking. At first, it was a disaster. Hot soup on the ceiling from an exploding blender, food burnt to the bottom of my pot, entire meals that were inedible and had to be tossed. I thought I was a bad cook, but the truth was, I simply never learned how to cook! So, I
enrolled in natural cooking classes to learn how to make meals as delicious as they are nutritious.
Now, my recipes have been featured in The New York Times & Vogue, and I've taught hundreds of thousands of people how to cook on morning news shows across the country – including NBC's Today in NY, CBS Morning News, and many more. Now, I want to teach you.
Everyone can be a good cook
with the right techniques + recipes
Love (& cook!) vegetables and other healthy foods
Stock your kitchen with the tools that will make cooking simpler + faster
Put your weekly grocery shopping on auto-pilot. Never step foot in a grocery store again if you don't want to!
Utilize spices for huge flavor & health benefits
Chop veggies like a chef, making it easy and quick—no longer a chore!
Cook with health supportive cooking techniques to maximize nutrition
Whip up nutritionally balanced + satisfying smoothies
Pull together quick and nutritious breakfasts to keep you fueled and energized 'till lunch
Prep delicious lunches you can bring to work (that'll make your co-workers envious)
Craft hearty and exciting salads bursting with flavor
Stew nourishing + immune-boosting soups that'll last you all week.
Whip up a full, satisfying, & nutritionally balanced dinner in 25 minutes or less
Cook flavorful meals every single time you're in the kitchen…even without a recipe

Learn the 5 Healthy Dessert Recipes that cured my sugar addiction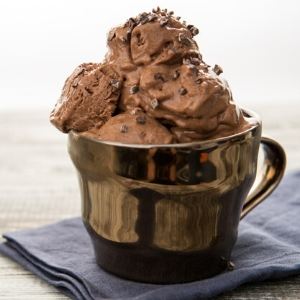 Go from Takeout Queen to
Confident Home Cook in 4 weeks
Order Groceries
You can order everything you need online, or you can print the list and shop in person.
Watch Videos
& Cook Along
Each week you'll learn new cooking skills and master a delicious breakfast, lunch, and dinner recipe.
Impress Your Family & Friends with your Cooking Skills
Confidently serve up flavorful, craveable healthy meals that you and your family will love.
Healthy by Marlowe Cooking School
is
right for you

if you want to:
Feel more confident + look forward to cooking
Master 15+ quick, healthy, delicious recipes you and your family will love
Eat more plant-based without relying on salads
Get out of your takeout rut
Learn how to make any meal delicious, even without a recipe
Feel lighter, healthier, and more vibrant
If you said yes to any of the above, sign up for Healthy by Marlowe Cooking School, today!
Our number one priority here is your health and happiness. We stand by our product 100%. If you're not satisfied with the course within 7 days of purchase, simply email our Customer Happiness Team and we will issue a full refund.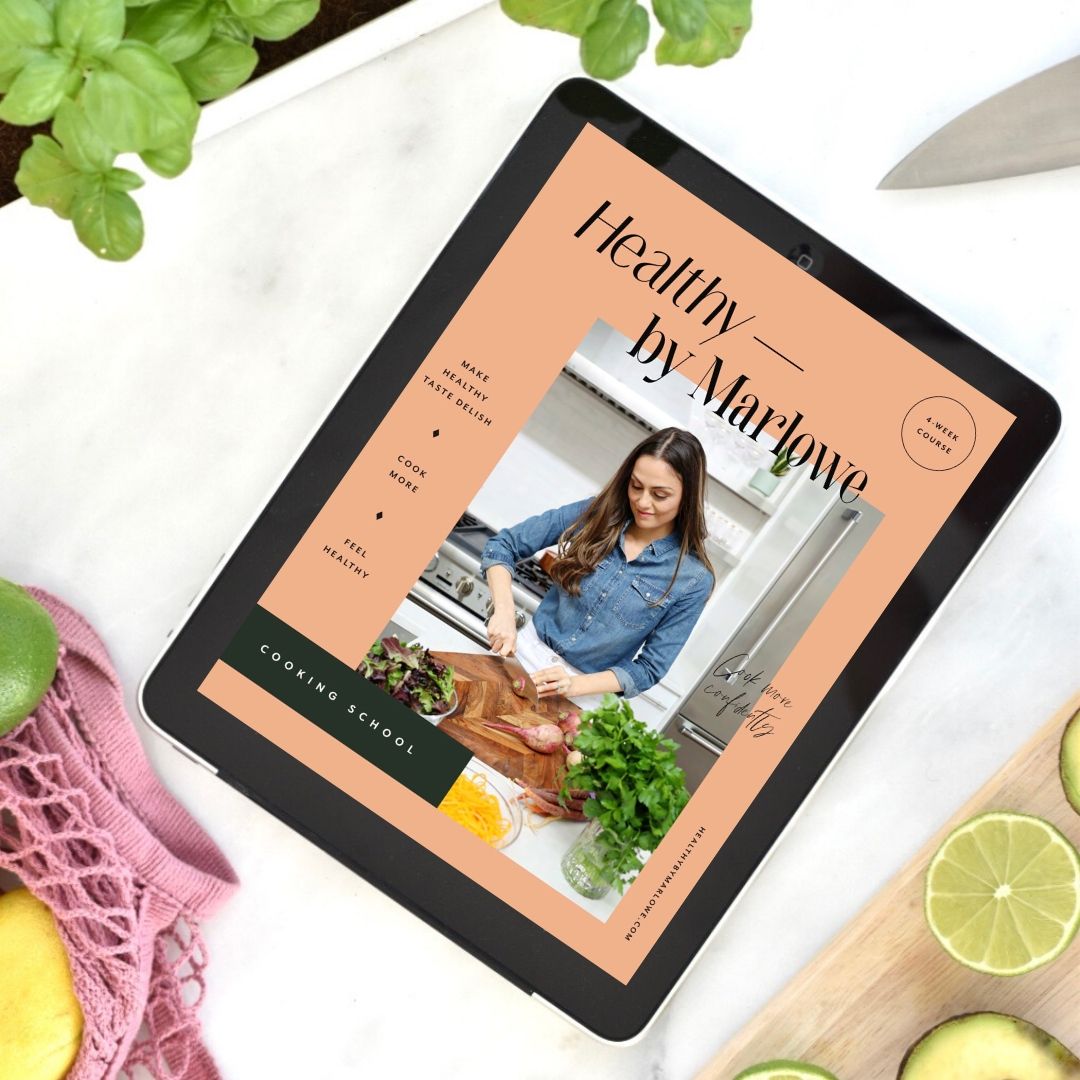 Yes, you can make vegetables
and healthy food taste
delicious!