Spoon this tasty Pumpkin Seed Pesto over pasta, roasted or steamed veggies, zucchini noodles, seafood, or anywhere you want fresh flavor.
Vegan Pesto
Pesto is typically made with pine nuts, however, they're sometimes hard to find and expensive. So, toasted pumpkin seeds make an excellent alternative. Pesto also typically uses cheese, but this pesto is completely dairy-free and vegan. All you need is a good pinch of pink salt instead.
Pumpkin Seed Pesto Ingredient Benefits
Pumpkin Seeds: Pumpkin seeds provide a variety of minerals. Just one ounce provides 14% DV of zinc, 23% DV of iron, and 37% DV of magnesium. (1) Zinc supports our immune system and clear skin, iron helps with energy and hair growth, while magnesium fights depression and PMS, reduces insulin resistance, and helps our body better deal with stress. Pumpkin seeds also contain antioxidants like carotenoids and vitamin E. Antioxidants reduce inflammation and protect your cells from harmful free radicals.
Olive Oil: Olive oil is the most studied oil, and has the most documented health benefits. It provides antioxidant and anti-inflammatory benefits and supports heart and brain health. Unlike vegetable oils, olive oil won't break you out.
Lemon Juice: Lemon juice adds a touch of tart flavor and a boost of Vitamin C and antioxidants. Vitamin C supports a healthy immune system and collagen production.
Pink Salt: Unrefined salt, like pink salt, adds a delicious salty flavor, with less sodium and dozens of more trace minerals. It tastes very salty, so you can use less than you normally would table salt.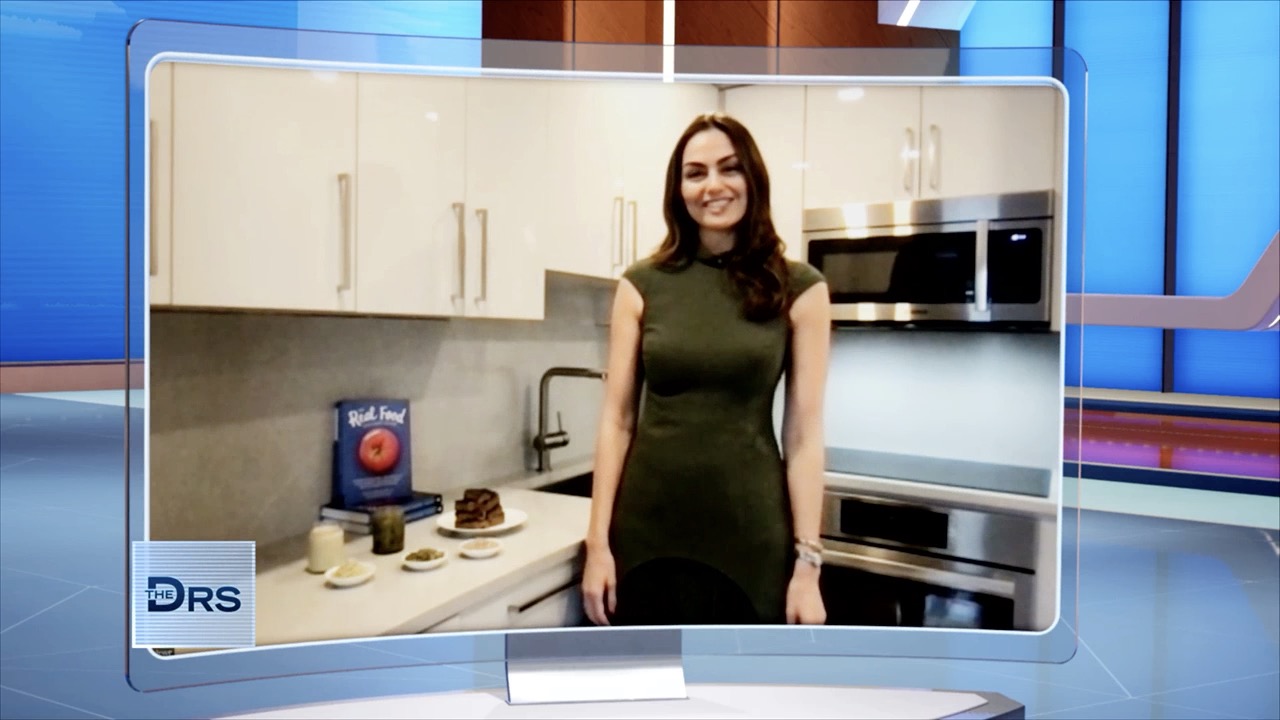 I made this Pumpkin Seed Pesto on an episode of The Doctors on CBS. We did a whole segment on the health benefits of seeds and why you should be eating more of them.
Pumpkin Seed Pesto
Instructions
First, toast the pumpkin seeds on your stovetop. Heat a pan over medium heat, add the pumpkin seeds (no oil needed). Shake the pan around and stir regularly, so they don't burn, for about 5-7 minutes. They will get a little puffed up and crunchy.

Add the pumpkin seeds, 2 cloves garlic, 1 cup parsley leaves, 2 Tbsp fresh squeezed lemon juice, and a pinch of salt to a food processor or blender.

Blend while slowly pouring in the olive oil. Scrape down the sides as needed. You can leave it a little chunky, or blend longer to make it a little smoother. Taste, and add more salt if needed.

Spoon over roasted or steamed vegetables, zucchini noodles, seafood, or pasta.

Did you make this recipe?
Tag @mariamarlowe on instagram and hashtag #healthybymarlowe for a chance to be featured and win awesome prizes each month.
Pumpkin Seed Pesto Serving Ideas