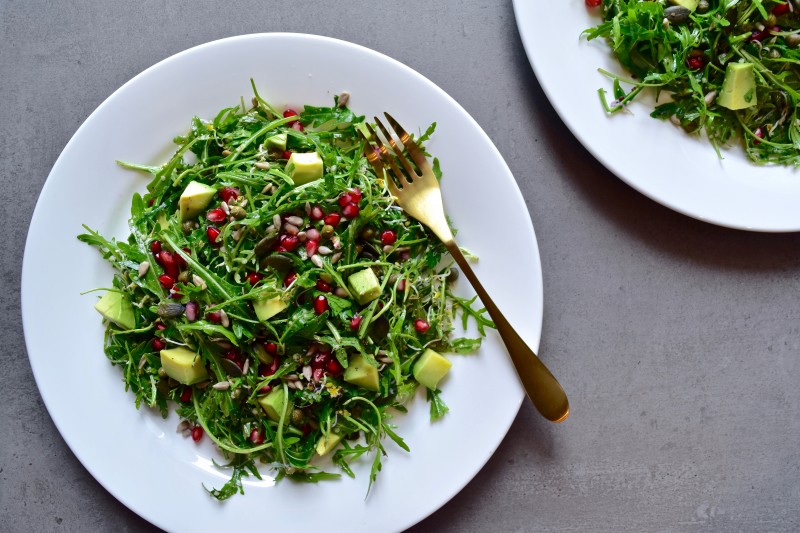 I originally threw this sweet and salty antioxidant salad together with ingredients I happened to have on hand. But, it ended up being so delicious, that I've kept making it and had to share the recipe with you.
This salad makes a great side dish and is a delicious way to get in your dark leafy greens. Pair it with a protein of choice, such as this simple Lemon Pepper Salmon or my favorite 5-Spice Salmon to make it a complete meal.
Sweet & Salty Antioxidant Salad
Instructions
Place arugula in a large mixing bowl. Add the avocado, pomegranate, capers, seeds, and sprouts.

Drizzle the olive oil and fresh squeezed lemon juice on top. Sprinkle with a little pink salt and black pepper. Toss well, then taste, and add salt and pepper as needed.

Did you make this recipe?
Tag @mariamarlowe on instagram and hashtag #healthybymarlowe for a chance to be featured and win awesome prizes each month.
Download Real Food Remedies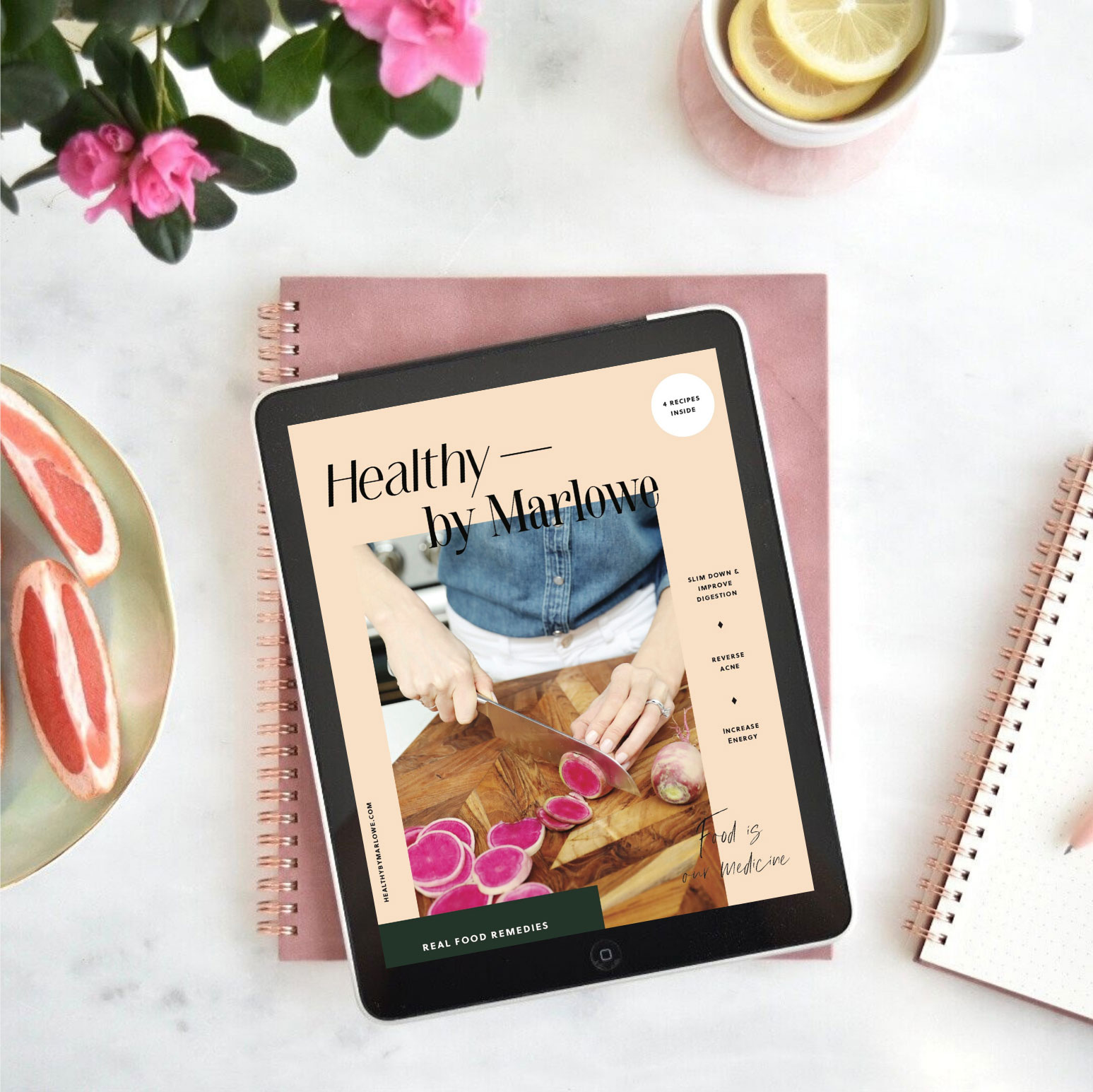 Sign up for my weekly newsletter to get the latest recipes, articles, & podcasts delivered to your inbox.

Plus, you'll receive Real Food Remedies right away, a guide to the top foods & recipes to help you slim down, banish digestive issues, reverse acne, & feel more energized.