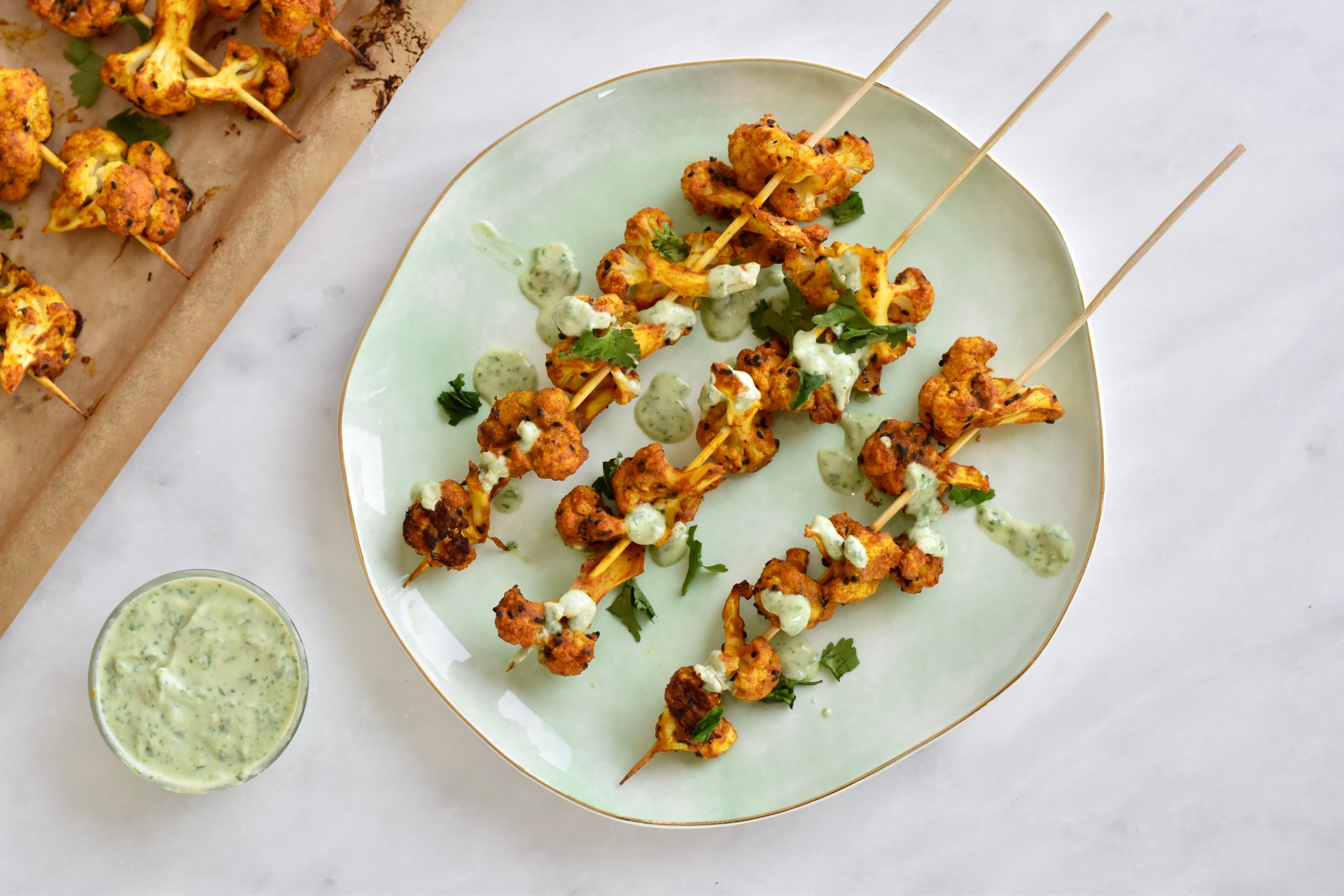 These Indian Spice Cauliflower kebabs are full of flavor (but not heat!) and are sure to please. The fragrant marinade infuses each cauliflower floret with a vivid array of Indian spices, including turmeric, cumin, and coriander.
If you want to kick up the heat, add a little cayenne or chipotle powder to the marinade. I primarily use Simply Organic Spices because they are organic and more fresh, vibrant, and flavorful than other spice brands I've tried. I always order them online here, because they're about 30% cheaper than Whole Foods!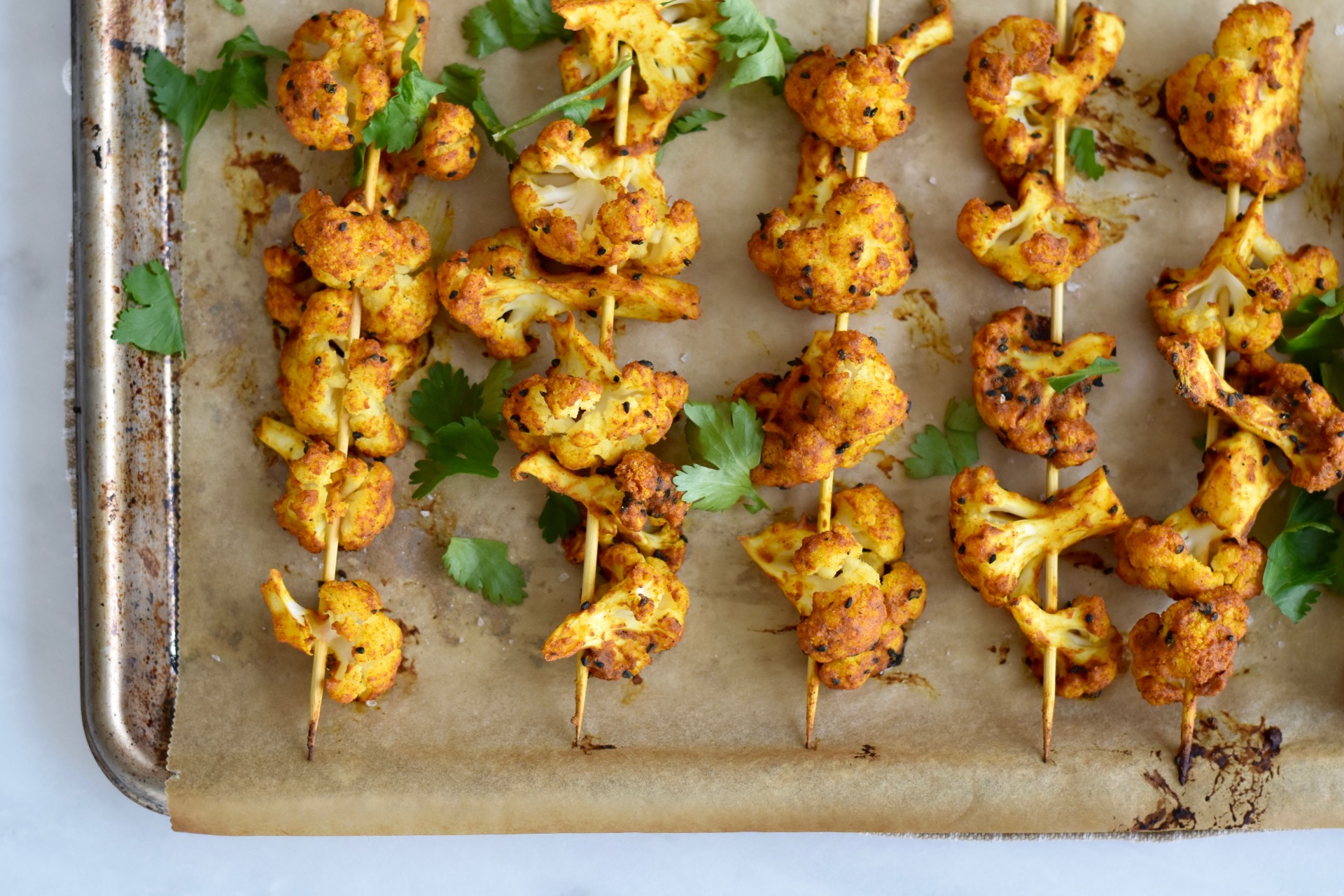 Indian Spice Cauliflower Kebabs
Instructions
Preheat the oven to 400 F. Soak about twelve to fifteen 12-inch skewers in water.

Bring a large pot of water to a boil and prepare an ice bath.

Blanch the cauliflower: Add the cauliflower to the boiling water and let it cook for 5 minutes. Use a slotted spoon to remove and transfer immediately to the ice bath. Then, drain.

In the meantime, combine all the marinade ingredients in a large bowl and mix well. Transfer the drained cauliflower to the bowl and toss to thoroughly coat all pieces with the marinade. Optional: Let marinate for 20 minutes. (It will still taste great without!)

Line a baking sheet with parchment paper. Remove the skewers from the water, and gently slide the cauliflower on them, leaving a little space between each floret, and about 3-inches of empty space on one end, so you can easily hold it.

Did you make this recipe?
Tag @mariamarlowe on instagram and hashtag #healthybymarlowe for a chance to be featured and win awesome prizes each month.
Clearer Skin in Just 3 Days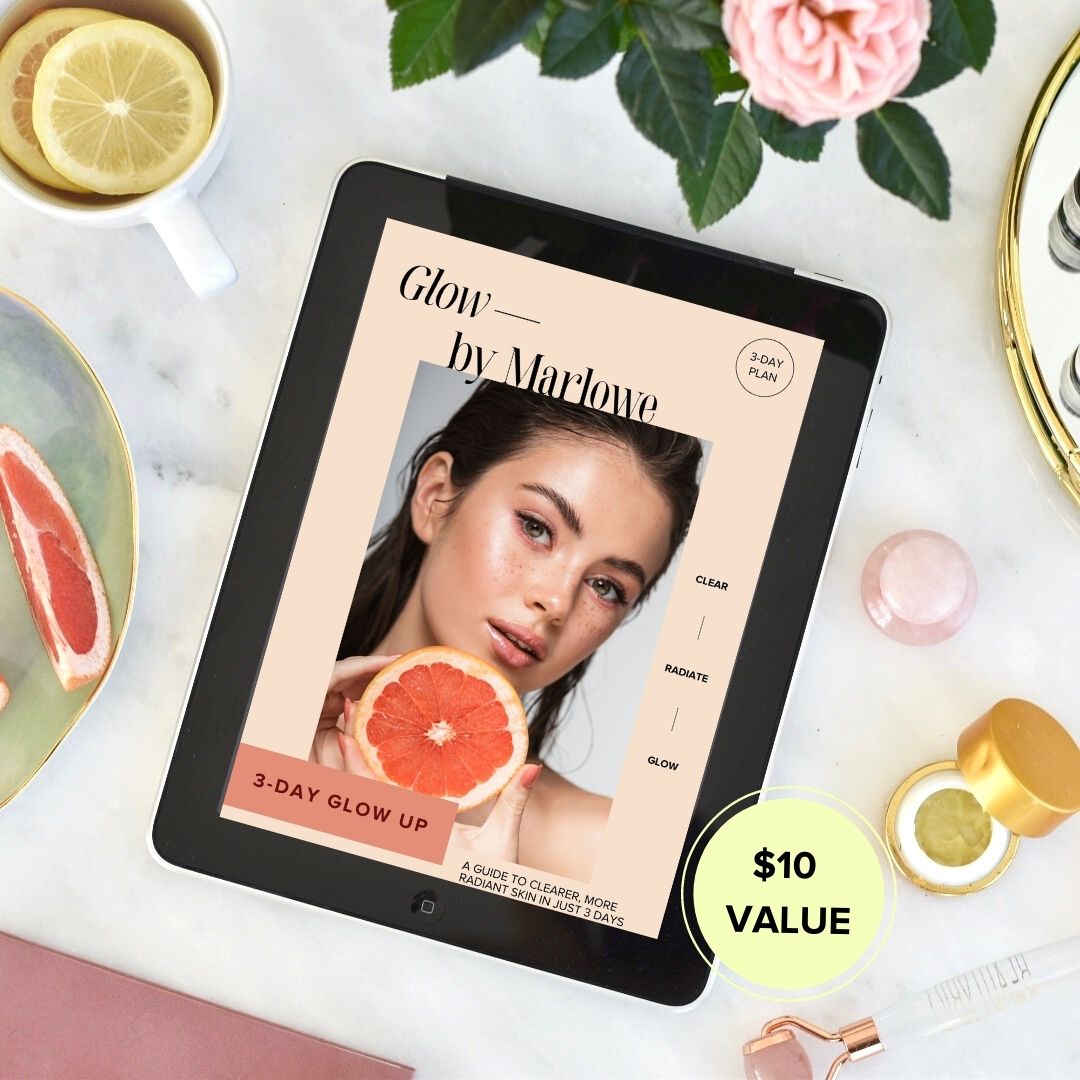 Sign up for my weekly newsletter to get the latest recipes, articles, & podcasts delivered to your inbox.

Plus, you'll receive The Glow Up Guide right away, a delicious 3-day meal plan to reduce redness and bumps, fast.