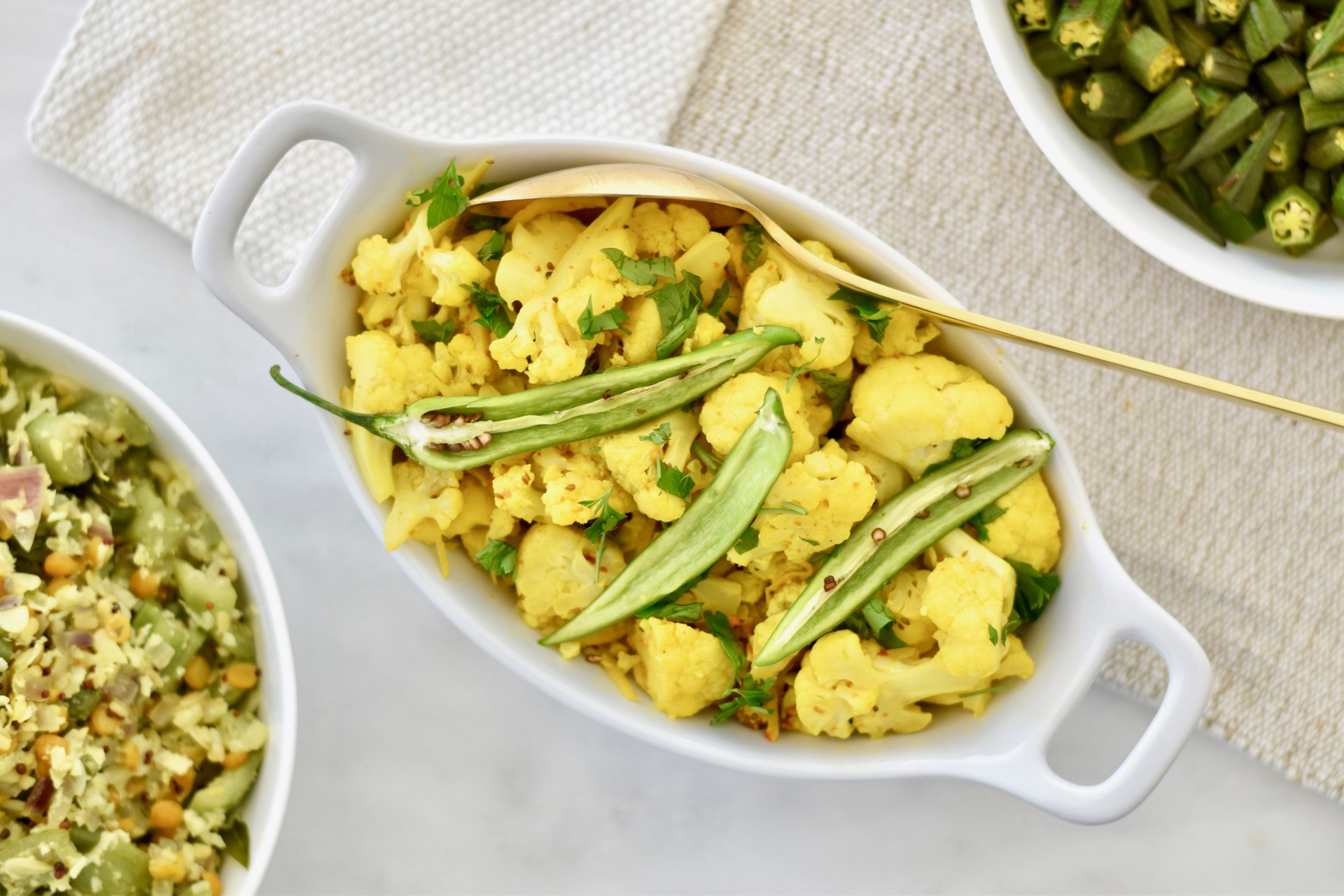 This quick and easy side dish provides a powerful anti-inflammatory punch, thanks to generous amounts of turmeric and ginger. Both are well noted and regarded for their powerful antioxidant and anti-inflammatory properties.
This recipe comes from my darling mother-in-law, who always has a plate of this ready when Kush and I go over for dinner. At any Indian restaurant, you'll find this dish on the menu as Adraki Gobi (literally ginger cauliflower).
You'll notice just one unusual ingredient, carom or ajwain seeds, which you can find at any Indian grocery store. Although they are not necessary for a tasty dish, they add a lovely flavor and support healthy digestion. Carom seeds are purposely added to prevent any unpleasant side effects (ie gas) that sometimes comes with consuming cruciferous veggies.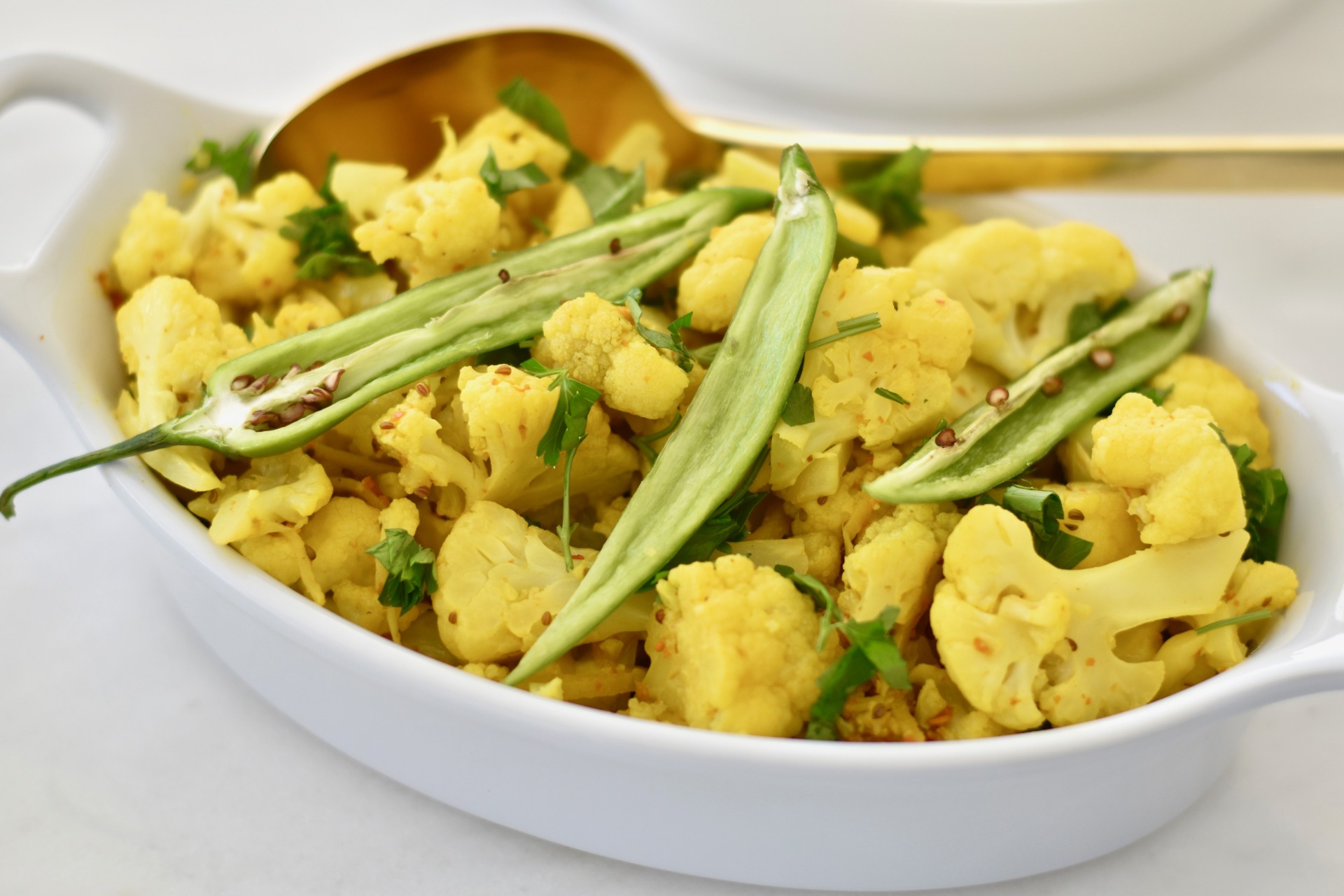 Golden Ginger Cauliflower (Anti-inflammatory)
Instructions
Heat a pan over medium heat. Add the oil.

Add the mustard seeds if using. Let them sizzle for 30-60 seconds.

Add the ginger, and stir-fry about 3 minutes or so, until soft and fragrant, but not browned. Add the turmeric and red chile flakes, and give it all a good stir.

Add the cauliflower, mix it well with the ginger and spices, then add the water, cover and let it cook for about 12-15 minutes. 

Remove lid and salt to taste. Optionally, garnish with fresh cilantro. 

Did you make this recipe?
Tag @mariamarlowe on instagram and hashtag #healthybymarlowe for a chance to be featured and win awesome prizes each month.
Clearer Skin in Just 3 Days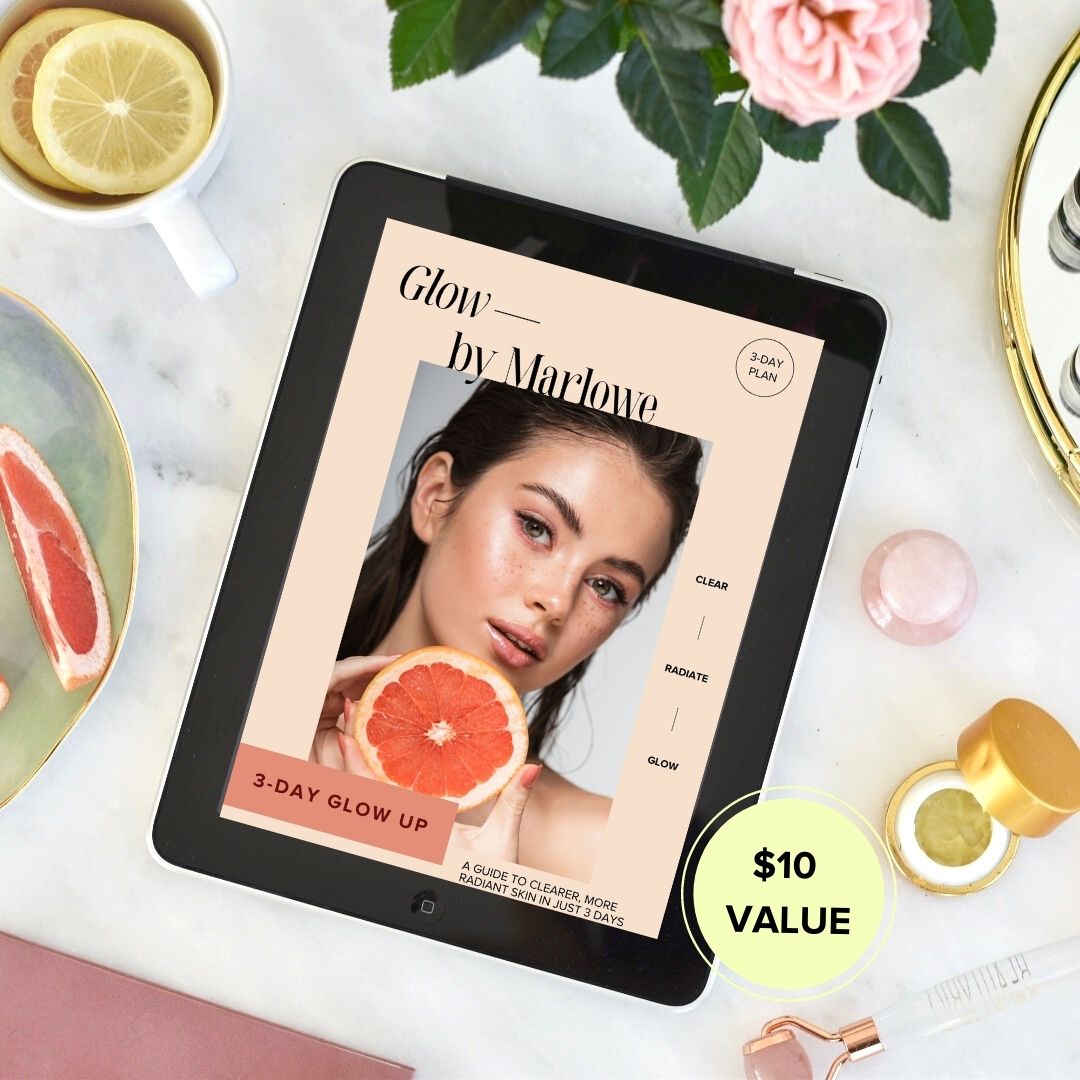 Sign up for my weekly newsletter to get the latest recipes, articles, & podcasts delivered to your inbox.

Plus, you'll receive The Glow Up Guide right away, a delicious 3-day meal plan to reduce redness and bumps, fast.