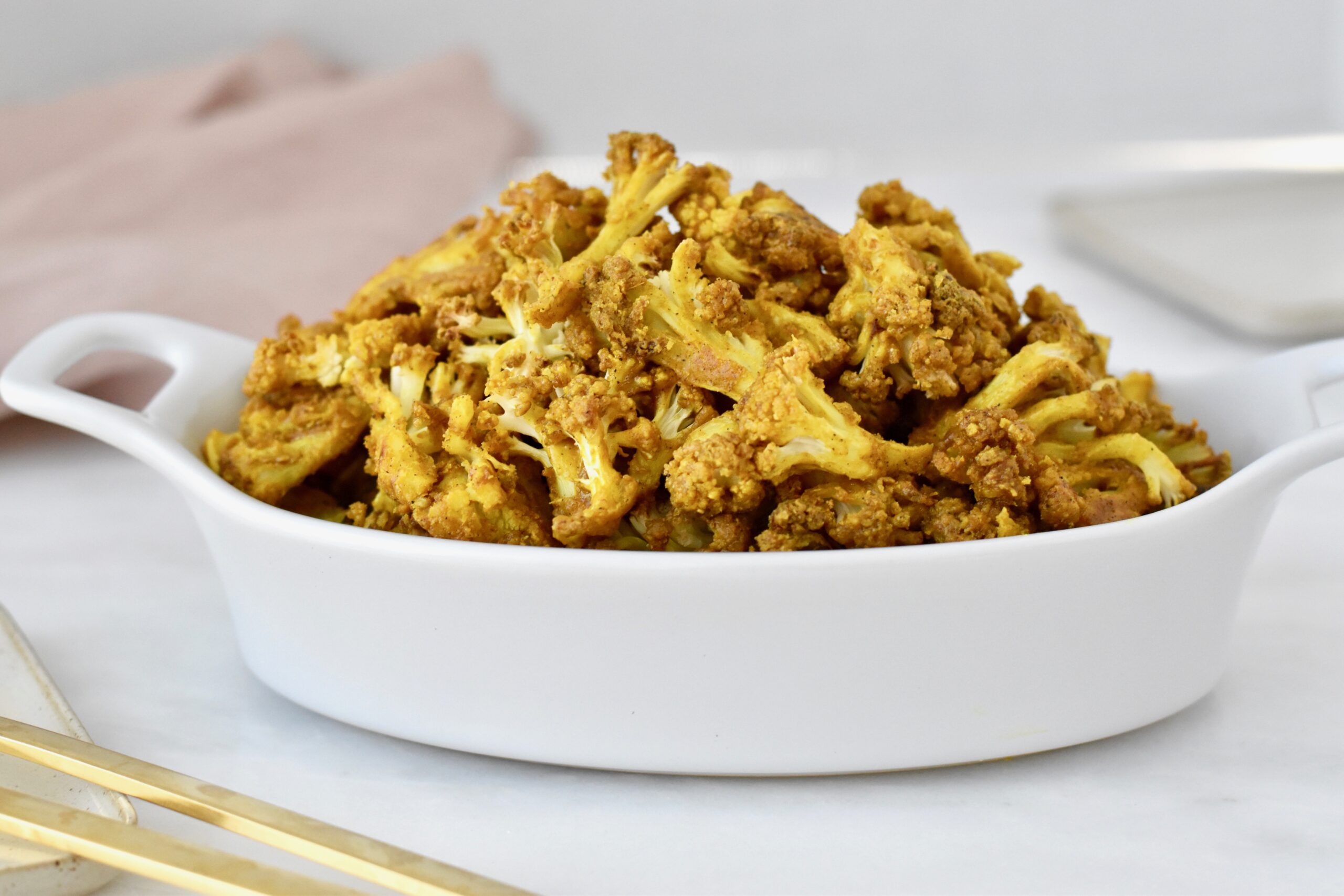 This curry tahini cauliflower dish may be my new favorite way to eat cauliflower. And I already have so many crave-worthy cauliflower recipes, so that says a lot!
The curry-spiced tahini thoroughly coats each floret and adds a delicious nuttiness while making it tender and melt in your mouth.
If you like tahini, you'll love this.
To make it easy, I used curry powder – a store-bought blend of Indian spices including turmeric, cumin, coriander, and black pepper. Note traditional curry powders don't have any spices with "heat" like cayenne, but some American versions will have them. So, adjust accordingly.
Even though I love spicy food, I find it nice without the added heat, but if you're all about the spice, either get a curry powder with cayenne or add some on your own.
Curry tahini cauliflower recipe adapted from: Last Ingredient
Curry Tahini Cauliflower
Ingredients
2

lbs

cauliflower

chopped into florets (approx. 10 cups or 850 grams)
Instructions
Preheat the oven to 400 F/200C. Line a large baking sheet with parchment paper.

Put all of the dressing ingredients together in a bowl and mix until thoroughly combined.

Chop the cauliflower into bite-size pieces, then put them on the baking sheet close together. Pour the dressing on top and use two spoons to toss and mix everything together, until all the cauliflower is thoroughly coated. Now, spread the cauliflower out as much as possible.

Bake for 30 minutes, flipping halfway through.

Did you make this recipe?
Tag @mariamarlowe on instagram and hashtag #healthybymarlowe for a chance to be featured and win awesome prizes each month.
Clearer Skin in Just 3 Days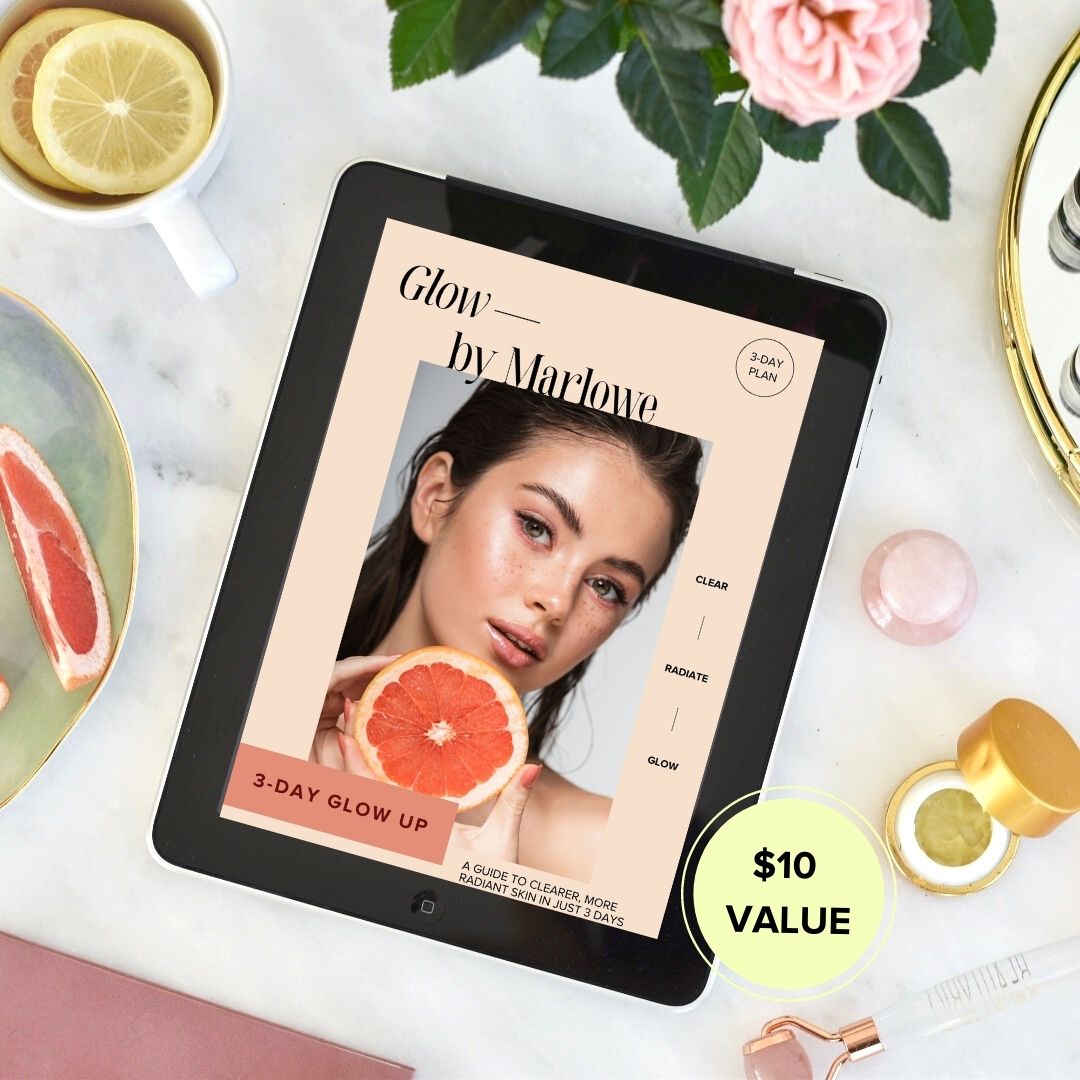 Sign up for my weekly newsletter to get the latest recipes, articles, & podcasts delivered to your inbox.

Plus, you'll receive The Glow Up Guide right away, a delicious 3-day meal plan to reduce redness and bumps, fast.