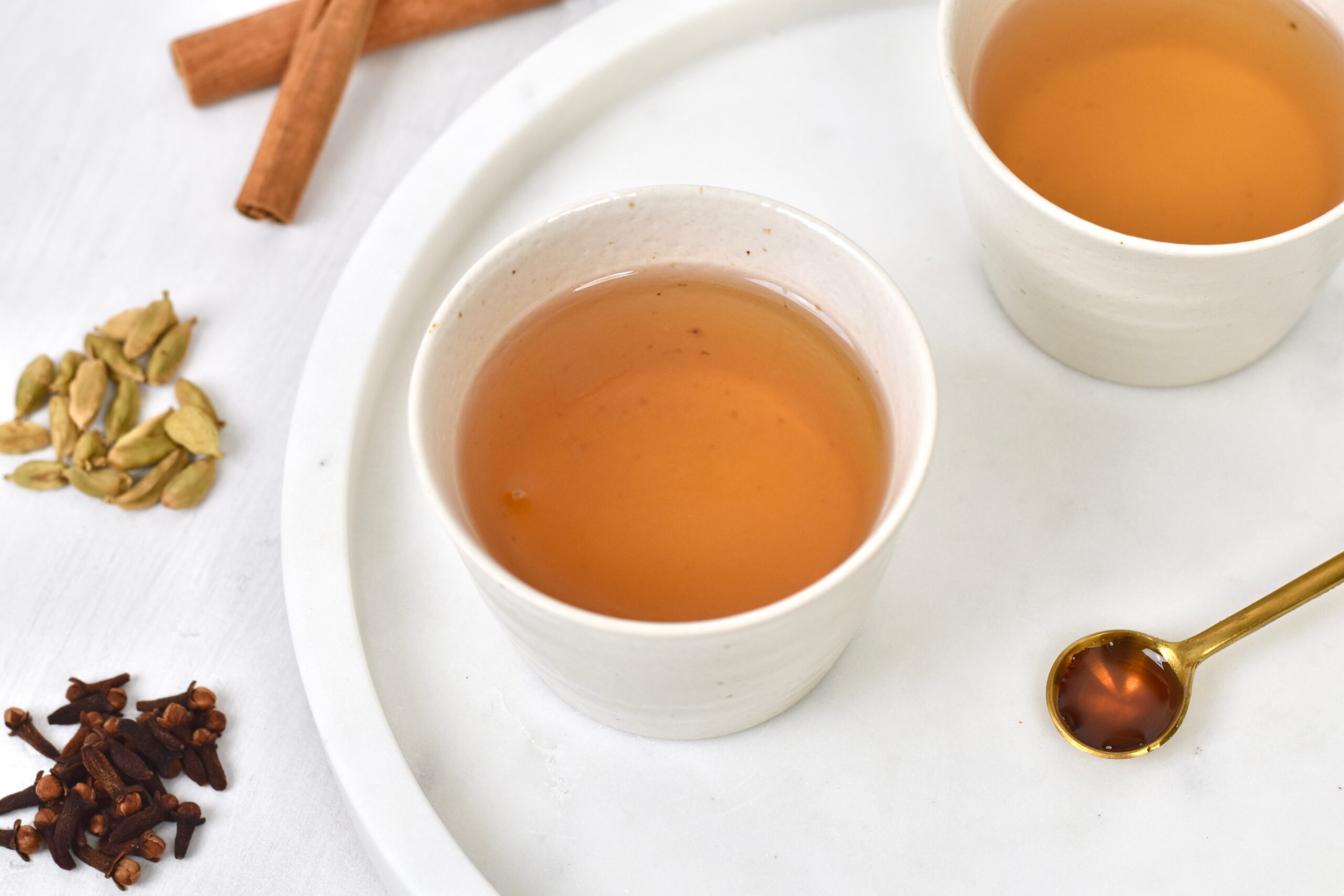 Made with a blend of spices you may already have in your cabinets, this Green Glow Chai Tea contains powerful anti-inflammatory ingredients that support clear skin, healthy digestion, and blood sugar balance.
I love to brew a big pot of Green Glow Chai and refill my mug throughout the day. If I have leftover tea, I strain and refrigerate it, then reheat it the next day. Just one to two cups a day, over a month, will help you see noticeable improvements in your skin. Try it, and let me know what improvements you see.
Benefits Of Green Glow Chai Tea For Clear Skin:
The ingredients in this green glow tea will help reduce inflammation associated with breakouts:
Green Glow Chai (Anti-Inflammatory Tea)
Instructions
Bring a pot of water to boil.

In the meantime, add all ingredients into the strainer insert of your teapot, or if you don't have one, a french coffee press.

Once the water has boiled, turn off the heat, add the strainer, and let it steep for 7 minutes. If using a coffee press, pour the hot water into it and let it steep there before serving.

Did you make this recipe?
Tag @mariamarlowe on instagram and hashtag #healthybymarlowe for a chance to be featured and win awesome prizes each month.
Looking For More Anti-Inflammatory Tea Recipes?
Check out these easy anti-inflammatory teas for clear skin that you can make at home. To reap the benefits, drink regularly. Each of them works in its own unique way to support clear skin from within:
For other anti-inflammatory recipes, check out my Clear Skin Meal Plan, a science-backed, doctor-approved program to clear acne naturally. If you've tried everything else to no avail, it's time to get to the root causes and support your skin from within.
Clearer Skin in Just 3 Days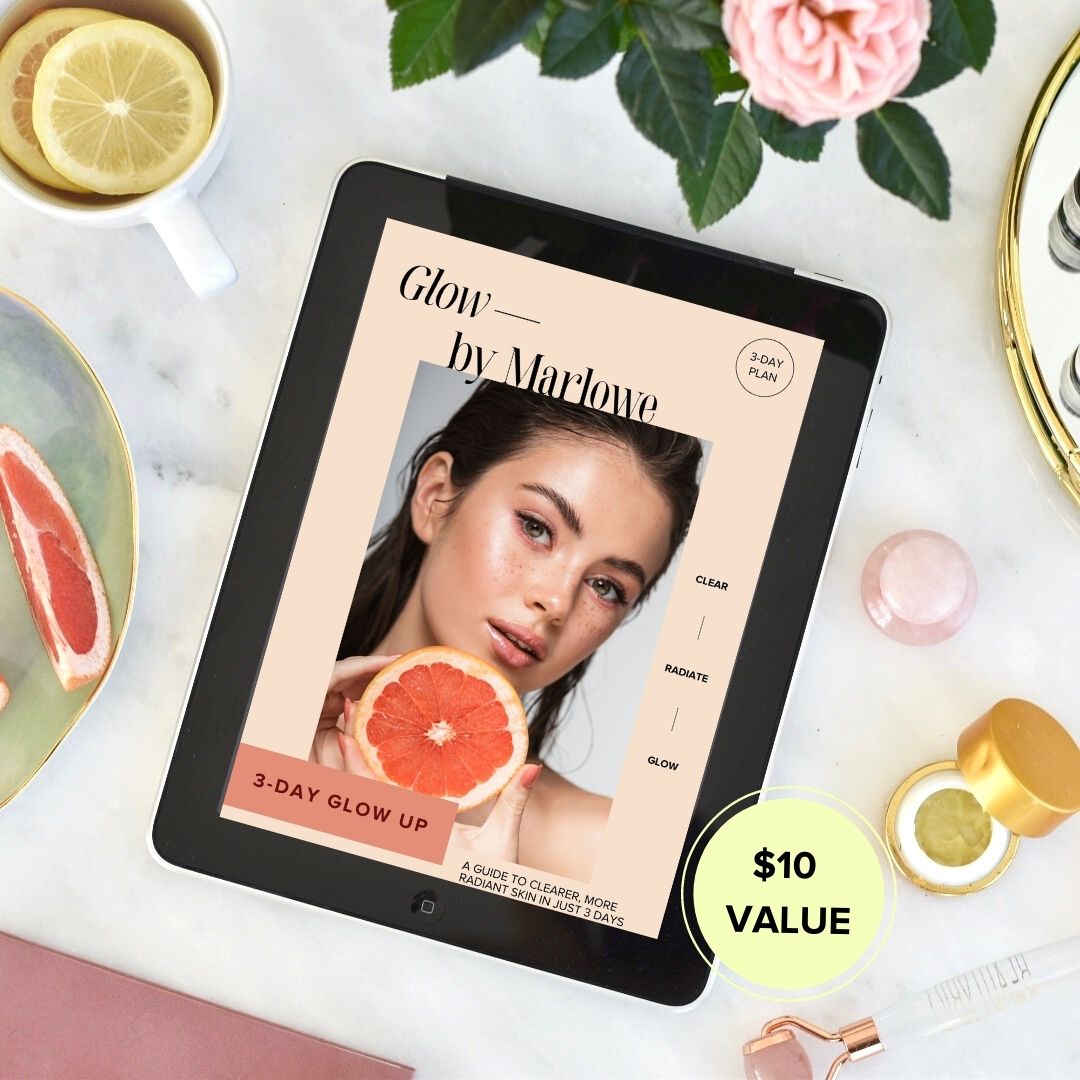 Sign up for my weekly newsletter to get the latest recipes, articles, & podcasts delivered to your inbox.

Plus, you'll receive The Glow Up Guide right away, a delicious 3-day meal plan to reduce redness and bumps, fast.