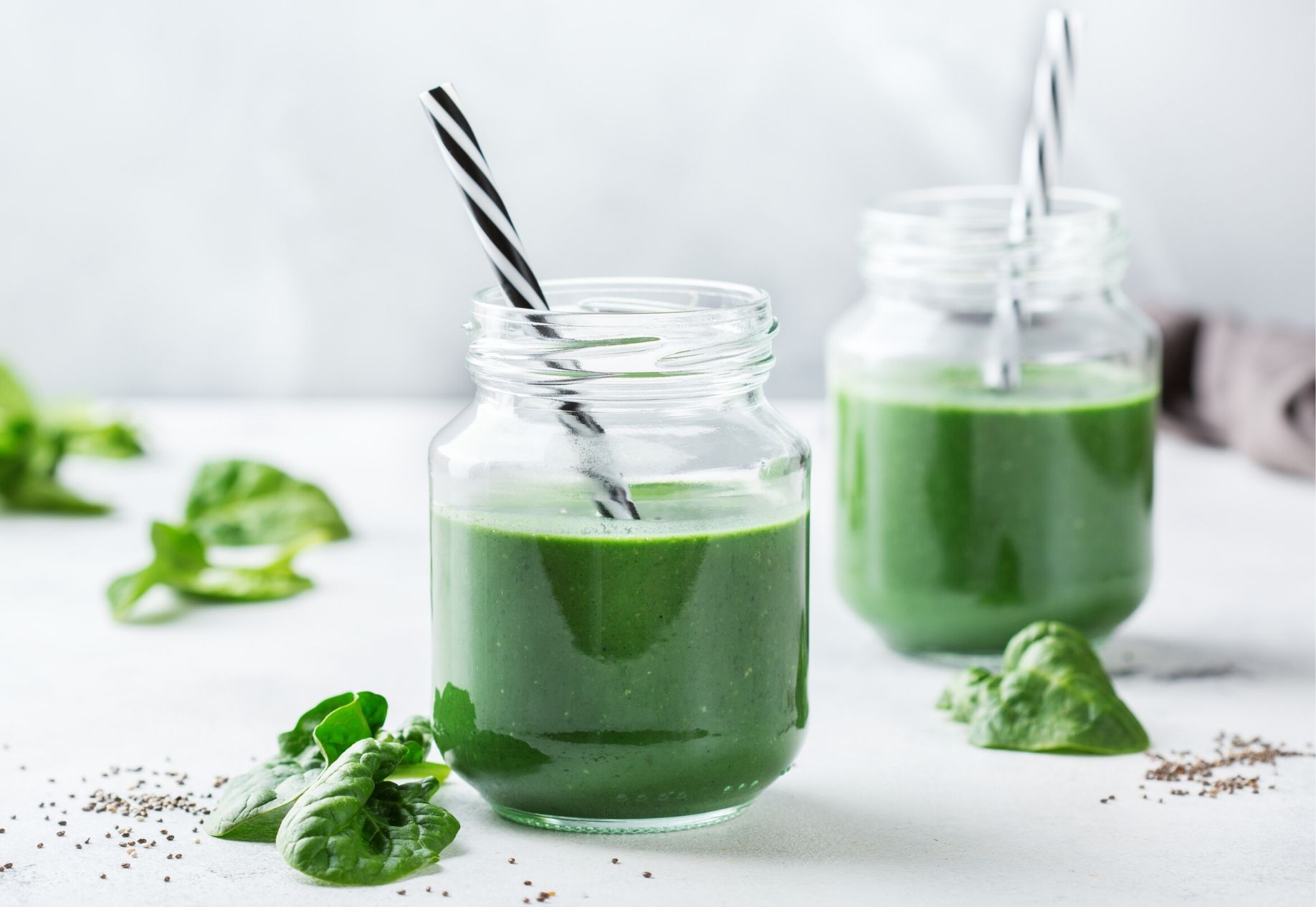 This Green Glow Smoothie packs over 20 grams of protein and 16 grams of fiber to start your morning off right.
Green Glow Smoothie
Instructions
Combine all ingredients in a high speed blender and blend on high until smooth.
Recipe Notes
*To make chia gel add 2 Tbsp. chia seeds to 1 cup of water and store overnight or let it sit for at least 10 minutes
**Peel a banana, break it in half, and put in a ziploc bag in the freezer at least overnight, or up to a few weeks to make your smoothie extra creamy and delicious.

Did you make this recipe?
Tag @mariamarlowe on instagram and hashtag #healthybymarlowe for a chance to be featured and win awesome prizes each month.
Download Real Food Remedies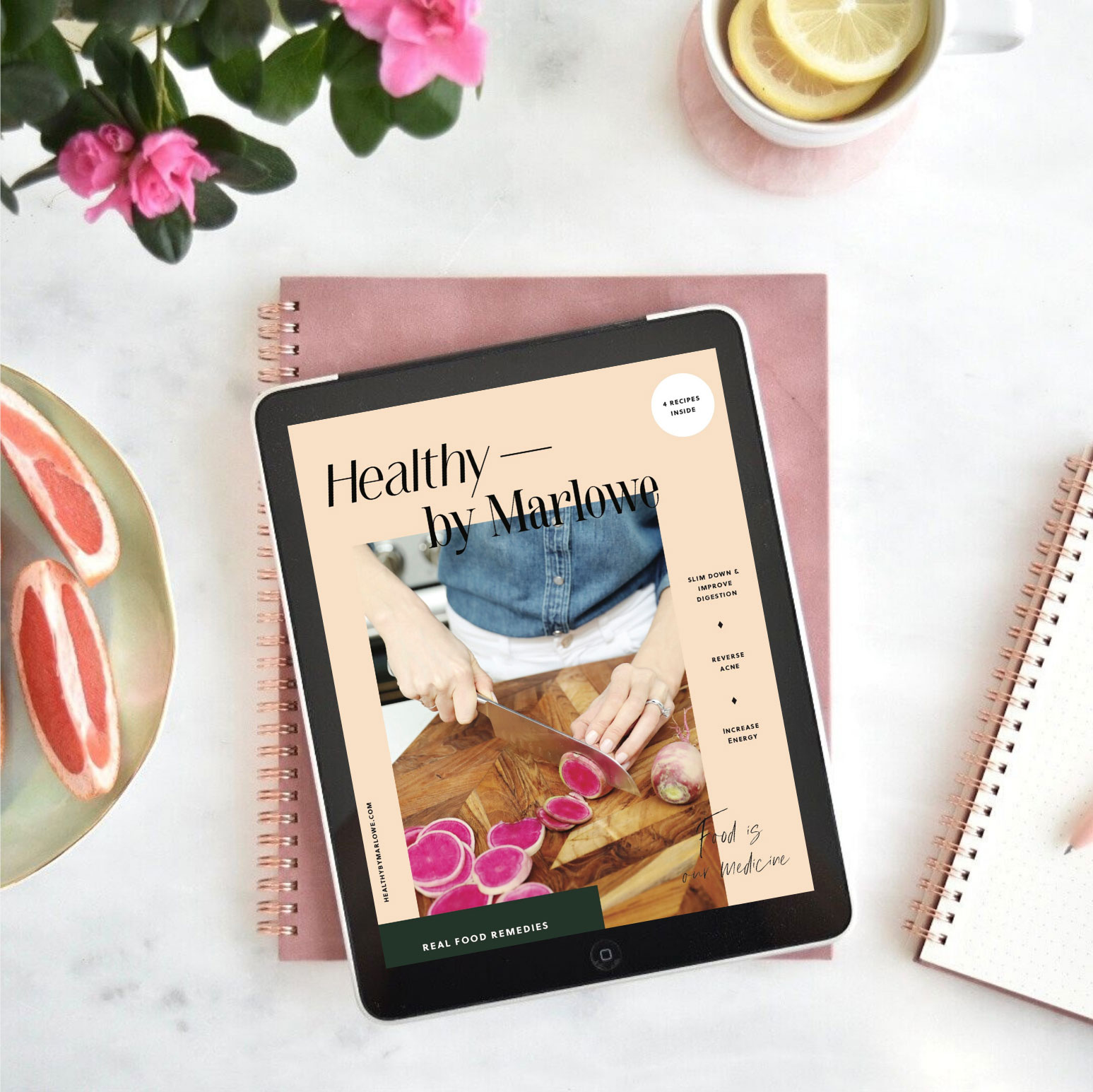 Sign up for my weekly newsletter to get the latest recipes, articles, & podcasts delivered to your inbox.

Plus, you'll receive Real Food Remedies right away, a guide to the top foods & recipes to help you slim down, banish digestive issues, reverse acne, & feel more energized.