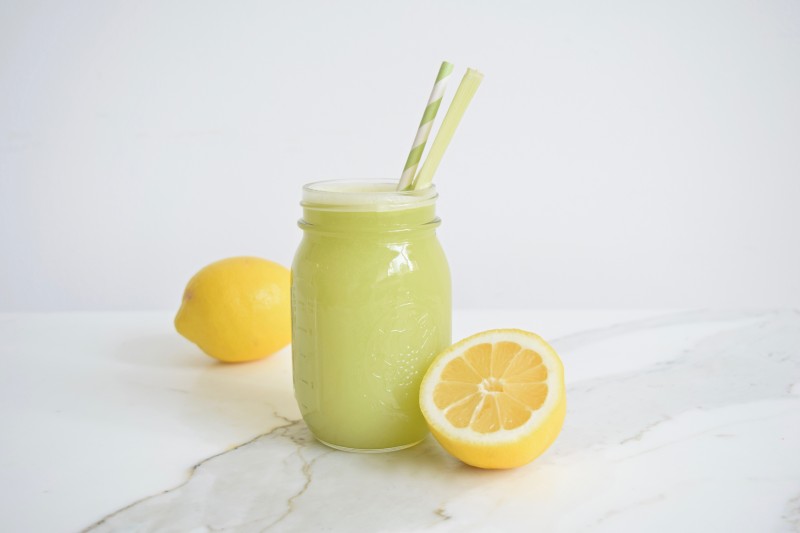 Start your morning with this alkalizing celery lemonade. It's great for digestion and elimination.
Why Celery Juice?
Celery offers anti-inflammatory and alkaline benefits, making it soothing to the digestive system and healing for the body. Plus, it's a diuretic, which helps your body flush out toxins and waste.
Reduces Inflammation: Celery contains antioxidants known to act as anti-inflammatories. Inflammation is often a contributing factor to chronic disease like IBS, heart disease, arthritis, cancer, and more. By eating a diet high in anti-inflammatory foods, and low in inflammatory ones (such as sugar, dairy, corn, meat, and wheat ) you can help reduce the inflammation in your body.
Nourishes the Digestive System & Prevents Ulcers: Celery contains a type of ethanol extract useful in protecting the lining of the digestive tract from ulcers. Research suggests it has the ability to replenish depleted levels of gastric mucus that is needed in the stomach lining to prevent tiny holes and openings from forming. The various flavanoids, tannins, volatile oils, and alkaloids present in celery are believed to nourish the stomach, colon, and intestines, control the level of gastric acid released, and also improve the layer of protective mucus.(1)
Supports Liver Health: Celery may help prevent dangerous fat build up in the liver. In one study, animals were fed high cholesterol diets, and one group of them also supplemented with celery, chicory, and barley. Those in the celery, chicory, and barley group saw improvement in liver enzyme function and blood lipid levels. (2)
Shop This Recipe
I typically get my produce at the farmer's market, but Amazon Fresh has fast delivery on organic produce in a pinch, including organic celery and organic lemons for fresh juice.

Try This Celery Lemonade
If you try this recipe, let me know! Leave a comment, rate it (by clicking the stars in the upper right of the recipe card, below), and don't forget to tag a photo @mariamarlowe or #mariamarlowe on Instagram or Facebook. I'd love to see what you come up with!
Alkalizing Celery Lemonade
Instructions
Chop the celery into 1 inch pieces and add to the blender along with the lemon juice and water. Blend for a minute, until the celery is completely broken down and you are left with a slurry.

Put a mason jar or glass in the middle of a large bowl (to minimize a mess). Pour the celery slurry through a nut milk bag or cheesecloth, and use your hands to squeeze all the juice out. You can discard the fiber/pulp left behind.

Did you make this recipe?
Tag @mariamarlowe on instagram and hashtag #healthybymarlowe for a chance to be featured and win awesome prizes each month.
Clearer Skin in Just 3 Days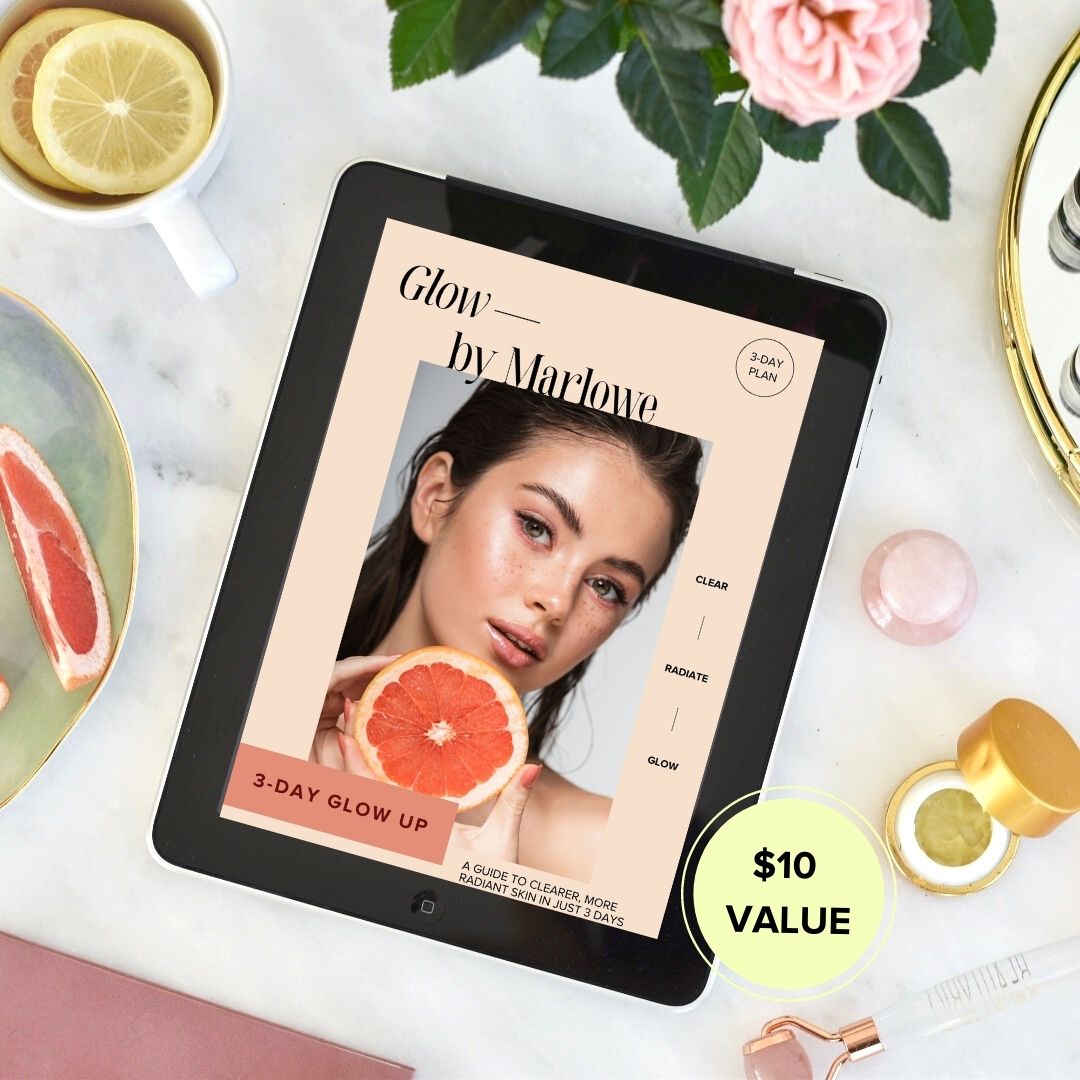 Sign up for my weekly newsletter to get the latest recipes, articles, & podcasts delivered to your inbox.

Plus, you'll receive The Glow Up Guide right away, a delicious 3-day meal plan to reduce redness and bumps, fast.