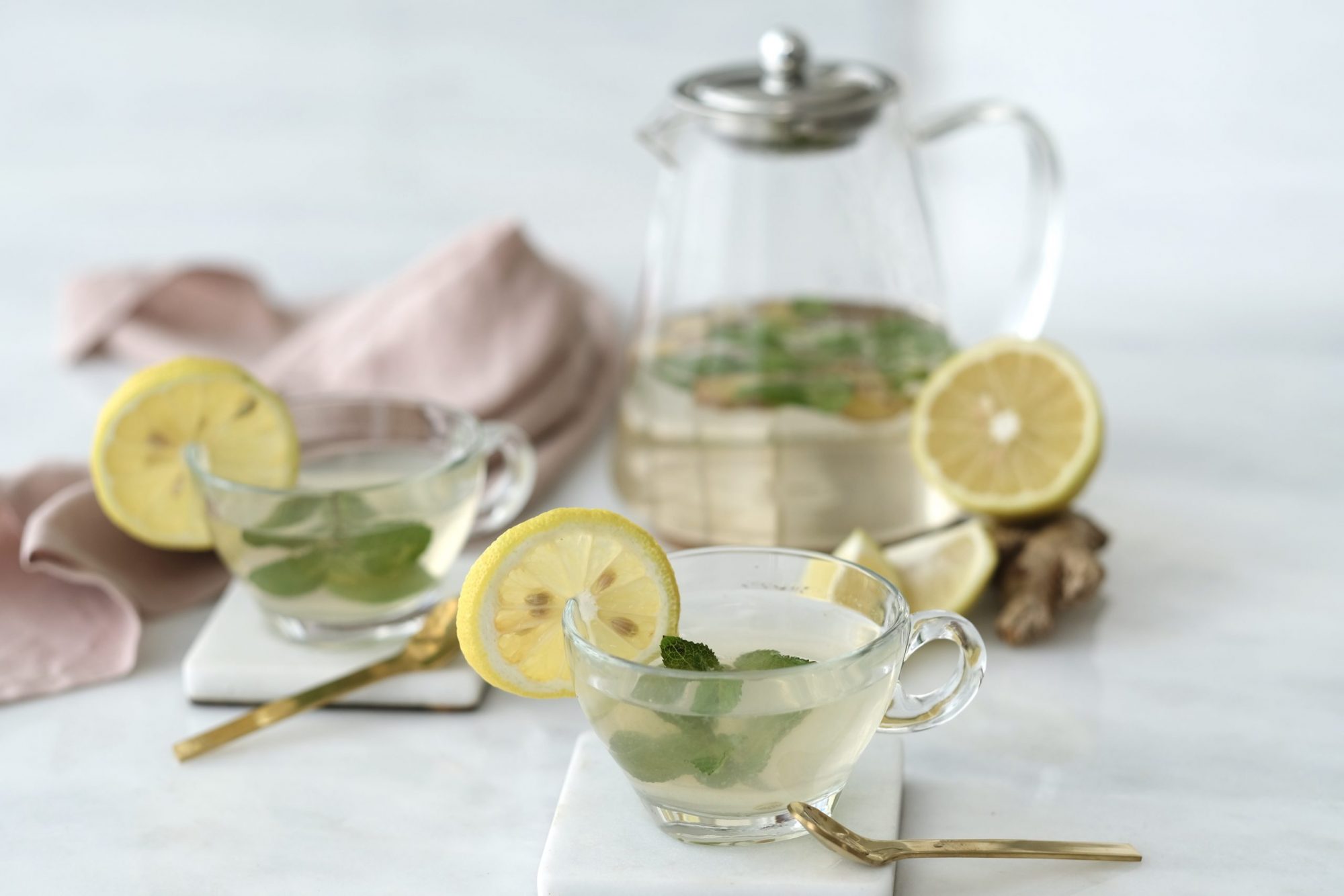 This tasty fresh Lemon, Ginger Mint Tea supports clear skin, better digestion, and immune health.
Benefits Of Lemon Ginger Mint Tea
Spearmint: beneficial for acne-prone skin, as it aids in balancing hormones by reducing excess androgens, which in turn, reduces excess sebum (oil) production. (1, 2)
Lemon: adds a boost of Vitamin C, a powerful antioxidant that aids in wound healing and collagen synthesis. (3) 

  

Ginger: provides anti-inflammatory benefits to help bring down bumps and redness. (4)
Lemon Ginger Mint Tea
Instructions
Bring 2 cups of water to a boil. Turn off the heat. 

Add the ginger and mint leaves. Steep for at least 3-5 minutes. 

Pour into two mugs, and add a squeeze of lemon into each mug. 
Recipe Notes
Note: For iced tea, simply let the tea cool to room temperature and then add lemon and pour over ice. 

Did you make this recipe?
Tag @mariamarlowe on instagram and hashtag #healthybymarlowe for a chance to be featured and win awesome prizes each month.
Clear Skin Recipes
Want more skin clearing recipes? Check out these easy and tasty Drinks For Clear Skin. Also, check out my Clear Skin Plan, a science-backed, doctor-approved program and meal plan to clear acne naturally through dietary and lifestyle changes. If you've tried everything else to no avail, it's time to get to the root causes and support your skin from within.
Clearer Skin in Just 3 Days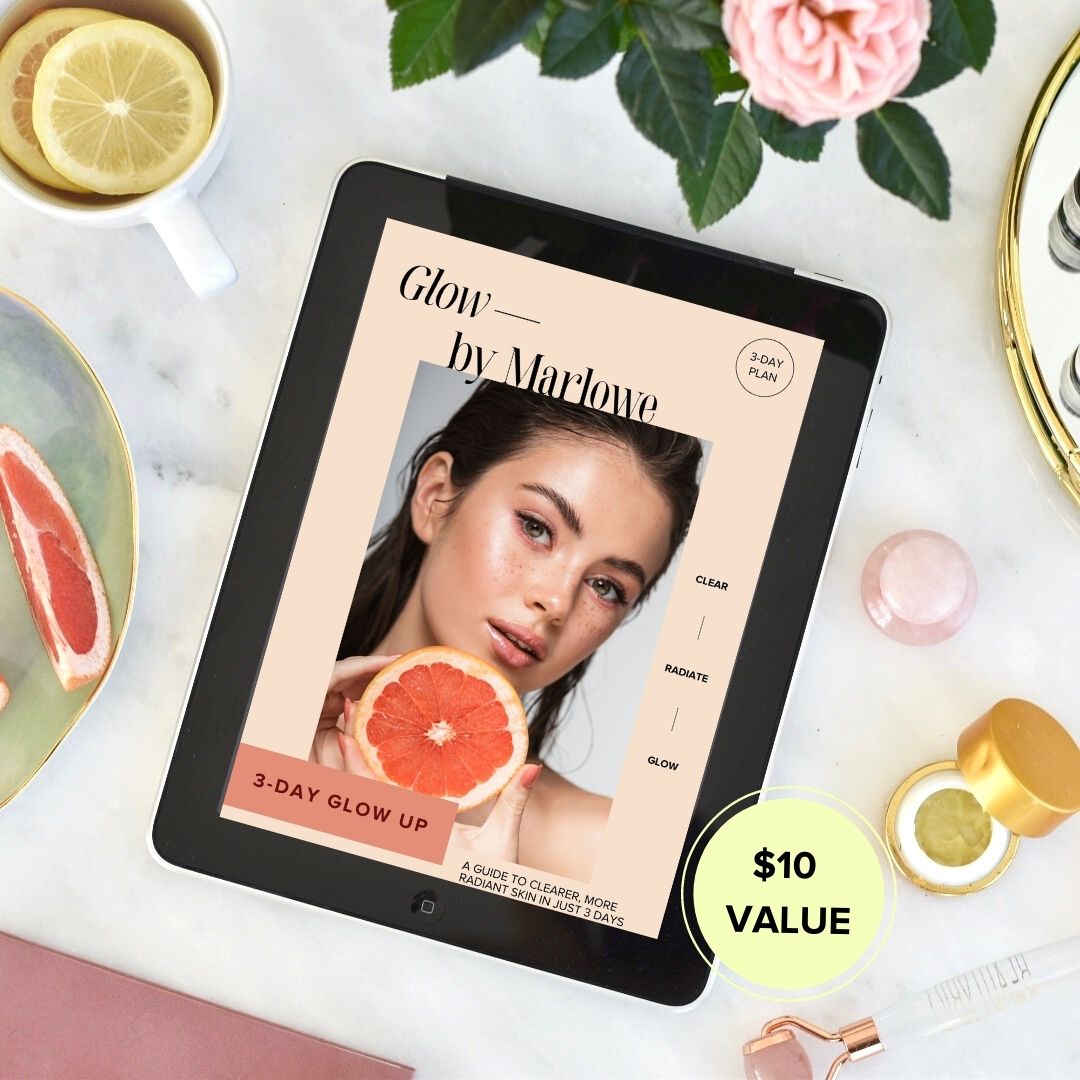 Sign up for my weekly newsletter to get the latest recipes, articles, & podcasts delivered to your inbox.

Plus, you'll receive The Glow Up Guide right away, a delicious 3-day meal plan to reduce redness and bumps, fast.