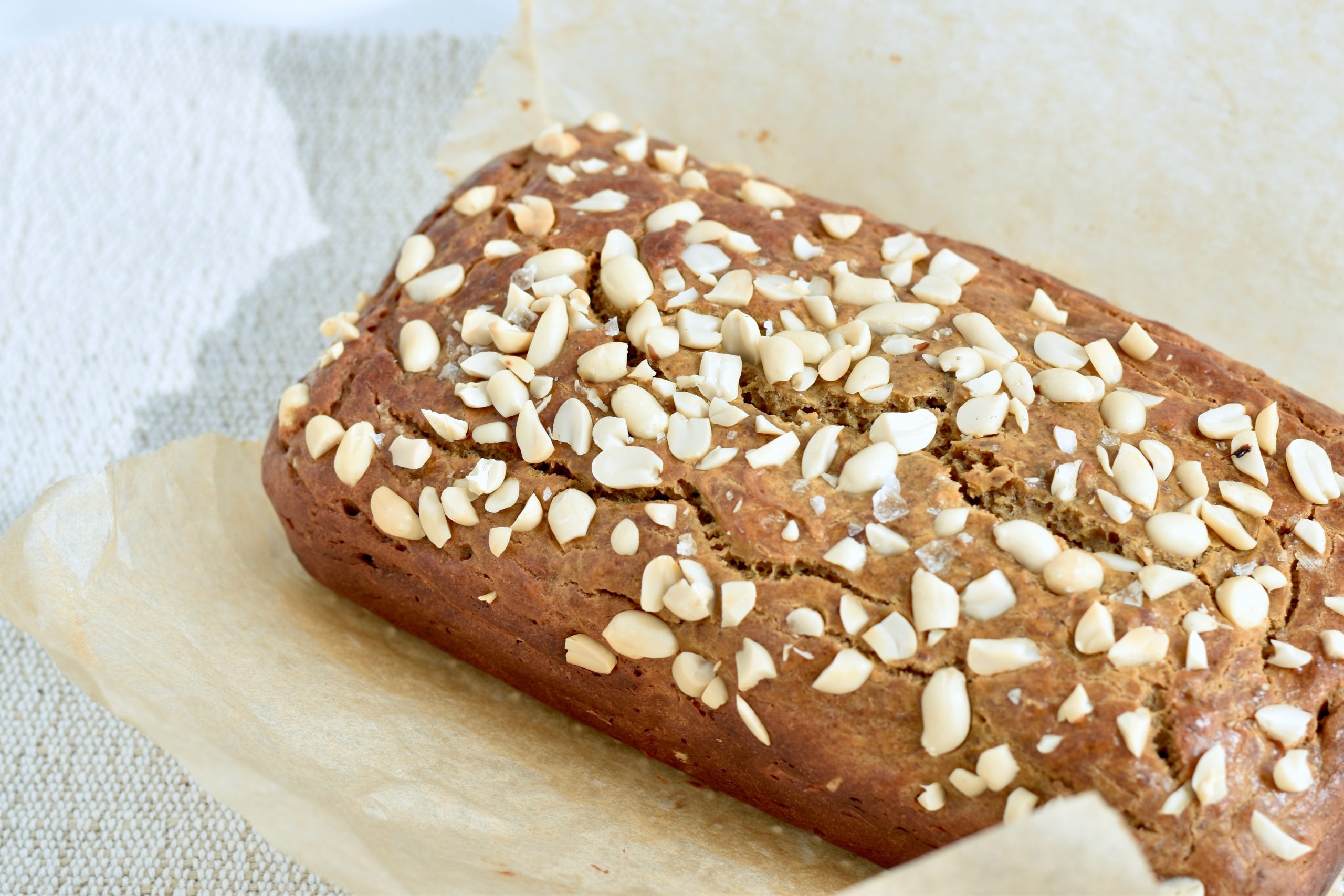 This fluffy peanut butter bread delivers a whopping 6 grams of protein a slice. It's quick and easy to make with just 7 simple ingredients.
Use it for sandwiches or toast. My favorite combo is to add more peanut butter, a drizzle of honey, and sliced fruit.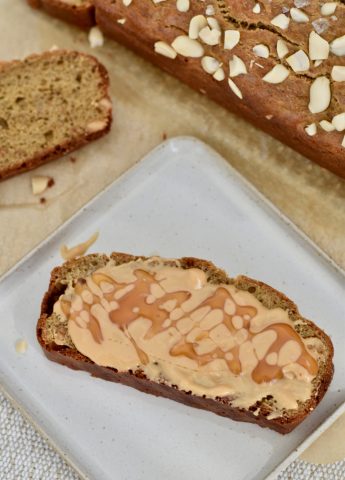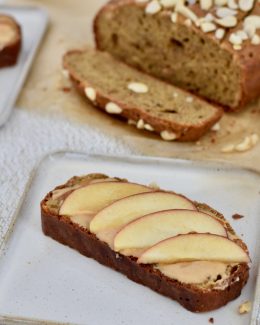 Peanut Butter Bread Ingredient Benefits
Peanut butter: Peanut butter provides protein and fiber. I used Once Again Organic Creamy Peanut Butter for this recipe. It's unsweetened and free of added oils, unlike many other brands. Although I have not tried any alternatives yet, I bet you could swap it with almond butter or sunflower seed butter.
Flaxseed: Contains fiber to aid in elimination and omega-3s which help reduce inflammation. This is one of my favorite acne-clearing foods.
Avocado Oil: Similar to olive oil, it's anti-inflammatory and has heart-health benefits.
Eggs:  Eggs provide added protein and help make the bread nice and fluffy.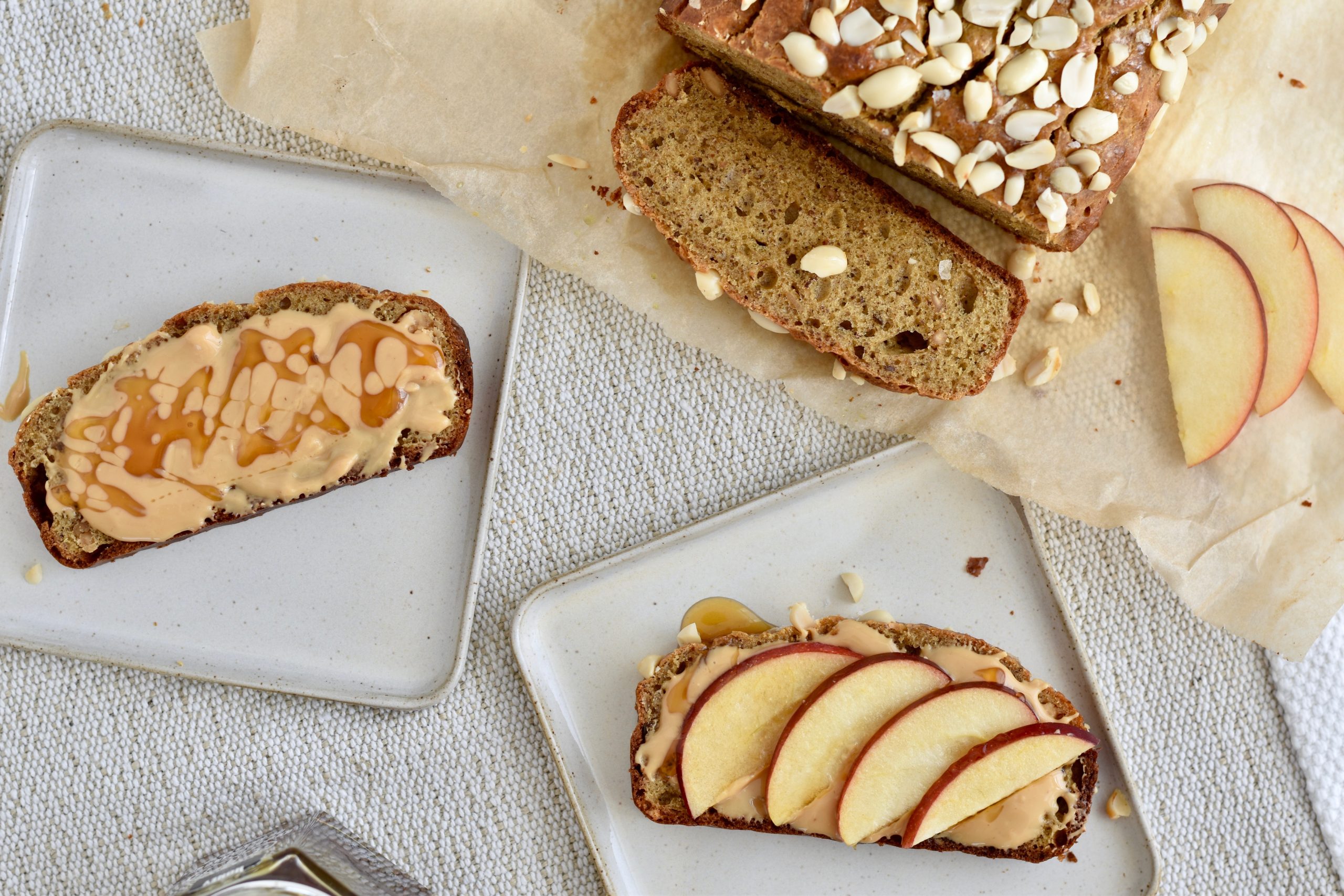 Peanut Butter Bread
Instructions
Preheat the oven to 350F. Grease the short sides of an 8 or 9-inch loaf pan lightly with avocado oil, and use a piece of parchment paper to make a sling across the long side: cut or fold the parchment paper to make a strip that fits across the long side, ensuring the paper hangs over two long sides so you can easily lift out the loaf when it's done.

In a mixing bowl, combine all of the wet ingredients. Whisk thoroughly until combined and smooth, either by hand or use a hand mixer. Then stir in the dry ingredients until well combined.

Pour the batter into the loaf pan and smooth the top. If using chopped peanuts, sprinkle them on top and lightly press them into the batter so they adhere better.

Bake for 35 minutes, or until a toothpick comes out clean. Let it cool for 10 minutes before removing it from the pan.

Did you make this recipe?
Tag @mariamarlowe on instagram and hashtag #healthybymarlowe for a chance to be featured and win awesome prizes each month.
Other Delicious Gluten-Free Bread Recipes
Clearer Skin in Just 3 Days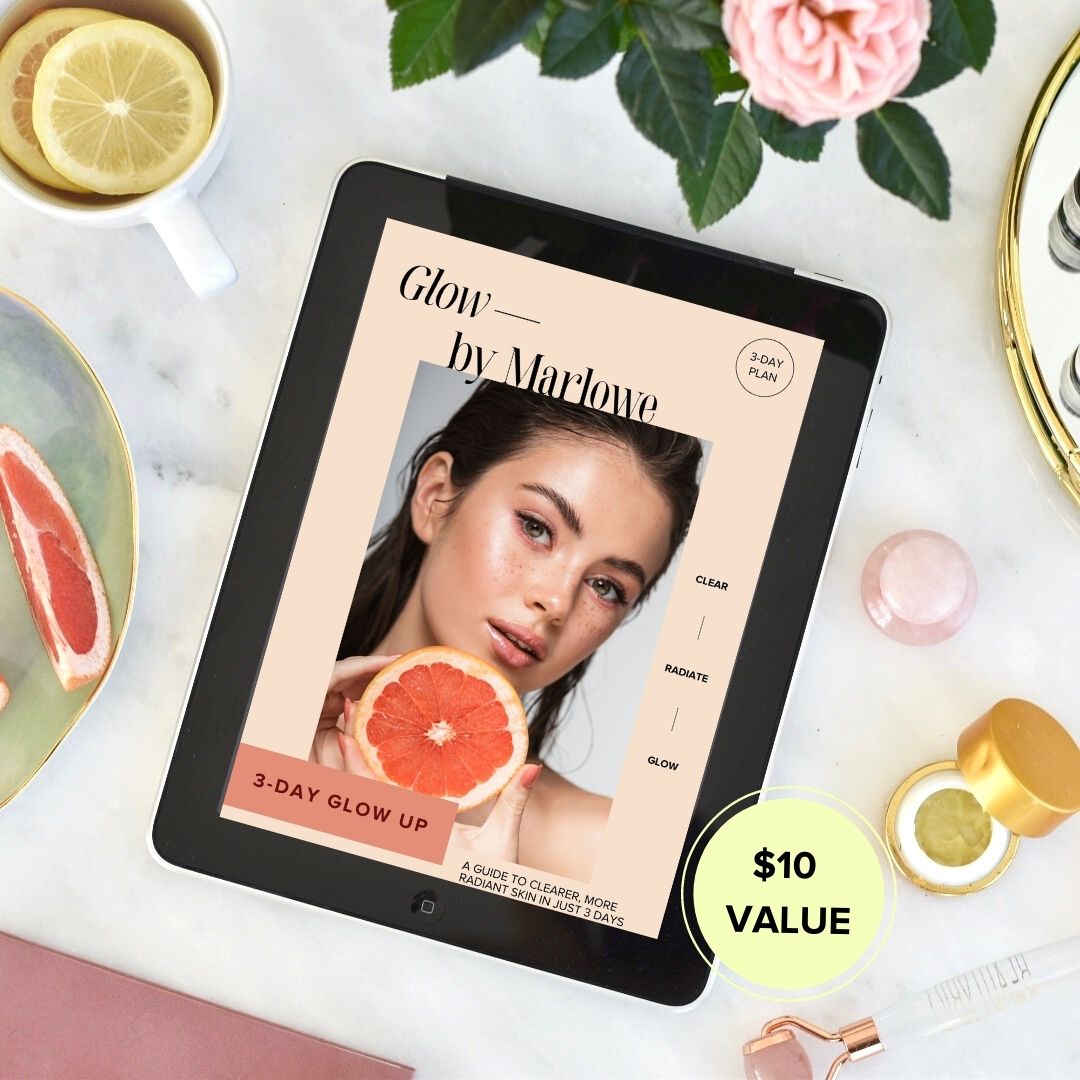 Sign up for my weekly newsletter to get the latest recipes, articles, & podcasts delivered to your inbox.

Plus, you'll receive The Glow Up Guide right away, a delicious 3-day meal plan to reduce redness and bumps, fast.