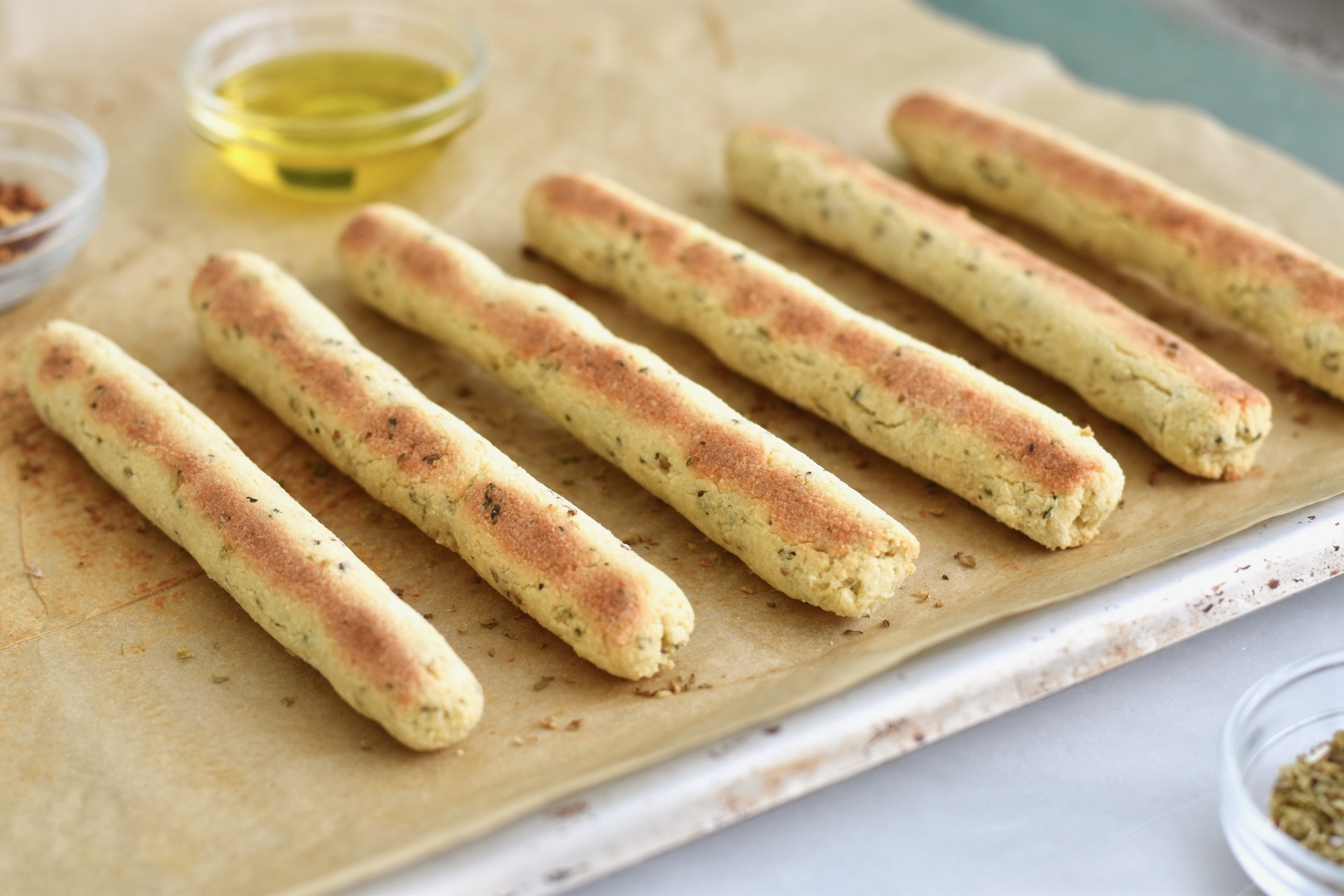 These tasty and easy to make gluten-free breadsticks work for both paleo and keto lifestyles.
Garlic, basil, thyme, and oregano add a nice Mediterranean flavor.
Dip them in a little olive oil or tomato sauce to serve. Perfecto! 
Gluten-free Keto Breadsticks
Instructions
Preheat the oven to 350 degrees Fahrenheit.

In a medium-sized bowl, combine all dry ingredients and mix until evenly combined.

Make a well in the middle of the dry bowl and add the soaked flaxseed, along with the apple cider vinegar and egg. Whisk all ingredients together well with a fork until a dough forms. Then use your hands to knead it for about 1-2 minutes. Put in the fridge for 10 minutes to rest.

Line a baking sheet with parchment paper. Divide the dough into 6-8 pieces. Brush with a little olive oil. Then, roll each into a long, evenly sized stick. Bake for 10-13 minutes.

Did you make this recipe?
Tag @mariamarlowe on instagram and hashtag #healthybymarlowe for a chance to be featured and win awesome prizes each month.

Clearer Skin in Just 3 Days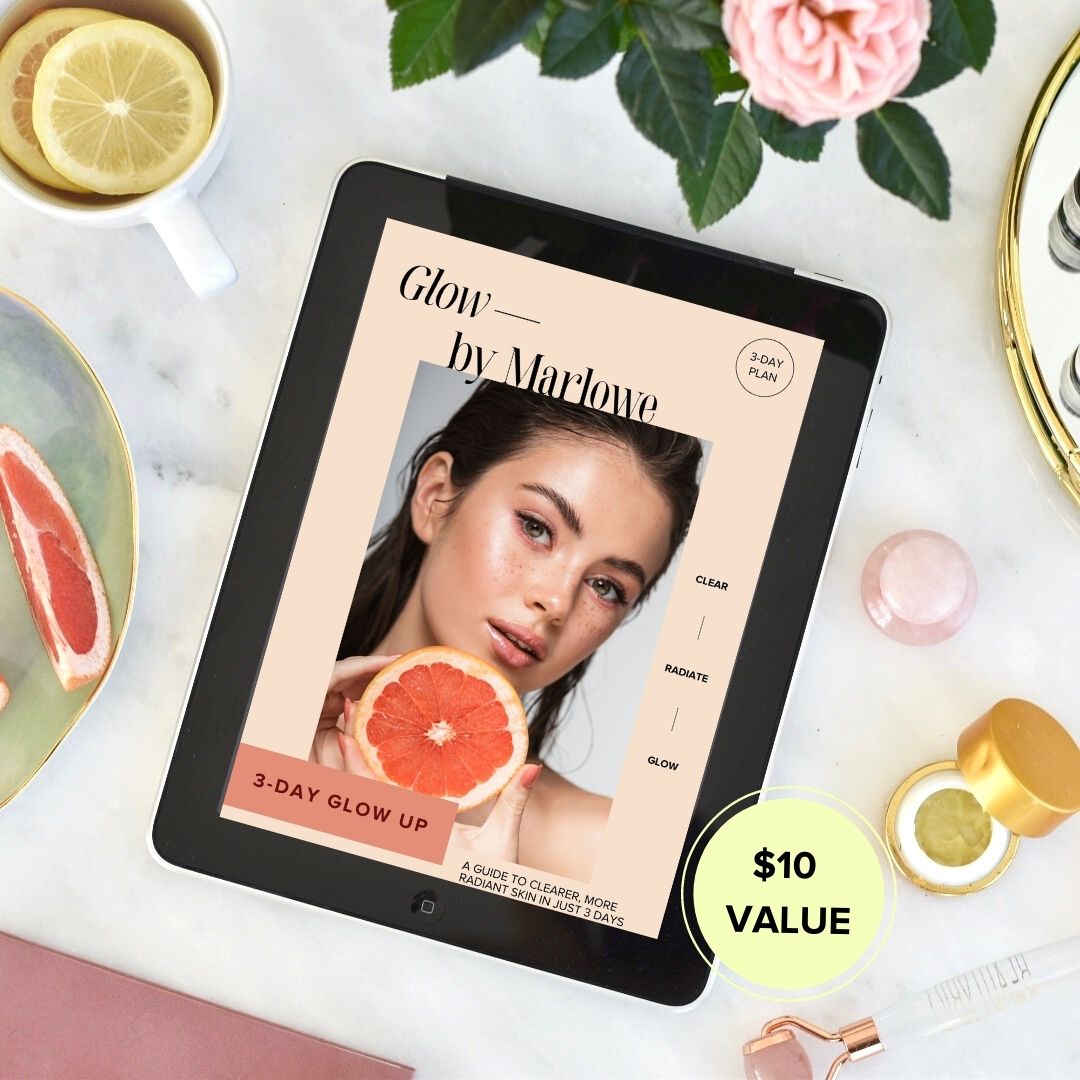 Sign up for my weekly newsletter to get the latest recipes, articles, & podcasts delivered to your inbox.

Plus, you'll receive The Glow Up Guide right away, a delicious 3-day meal plan to reduce redness and bumps, fast.