This quick and easy warm french lentil salad makes a great protein-packed side dish. You could also throw it over arugula or baby greens OR use it as a component of a veggie bowl.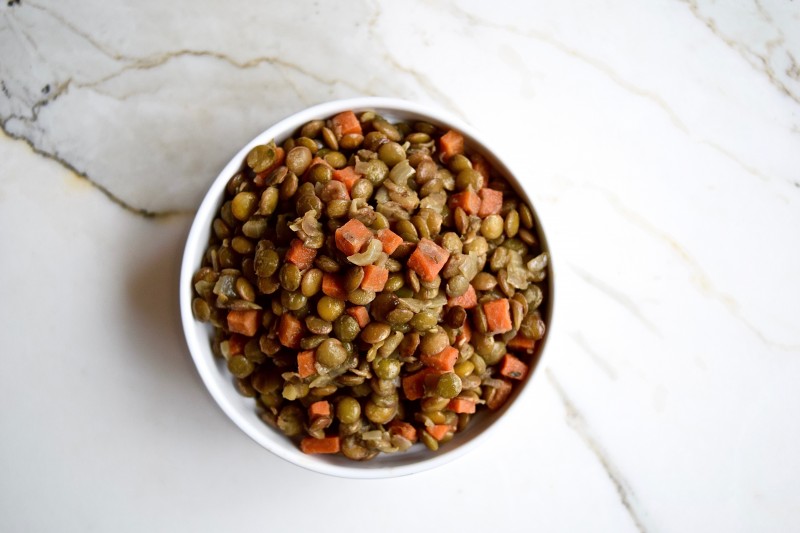 In a medium stockpot over medium heat, add the oil, onion, garlic, and carrot. Cook for about 7 minutes, until fragrant.

Then, add the lentils, thyme, and water. Bring to a boil, then cook over medium low for about 25 minutes, or until all water is absorbed. (You can drain off excess water if needed).

Squeeze fresh lemon juice over the lentils and season with salt to taste.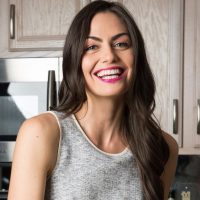 Maria Marlowe
Maria Marlowe is a holistic nutrition and wellness coach who uses real food to help her clients improve their health, weight, and skin. She offers a 28-day healthy eating meal plan that teaches you how to batch cook, as well as one to clear up acne. Her most popular program is EatSLIM, a 10-week online group glass that guides participants to develop healthy eating habits that stick – and lose weight, boost their metabolism, improve their digestion, and quit sugar.
She writes healthy and delicious plant-based recipes for her popular blog. She is also the author of the #1 New Release on Amazon, The Real Food Grocery Guide, the most practical guide to selecting the healthiest foods, without going broke, which has been praised by Dr. Oz and InStyle magazines. You can find her on instagram @mariamarlowe.