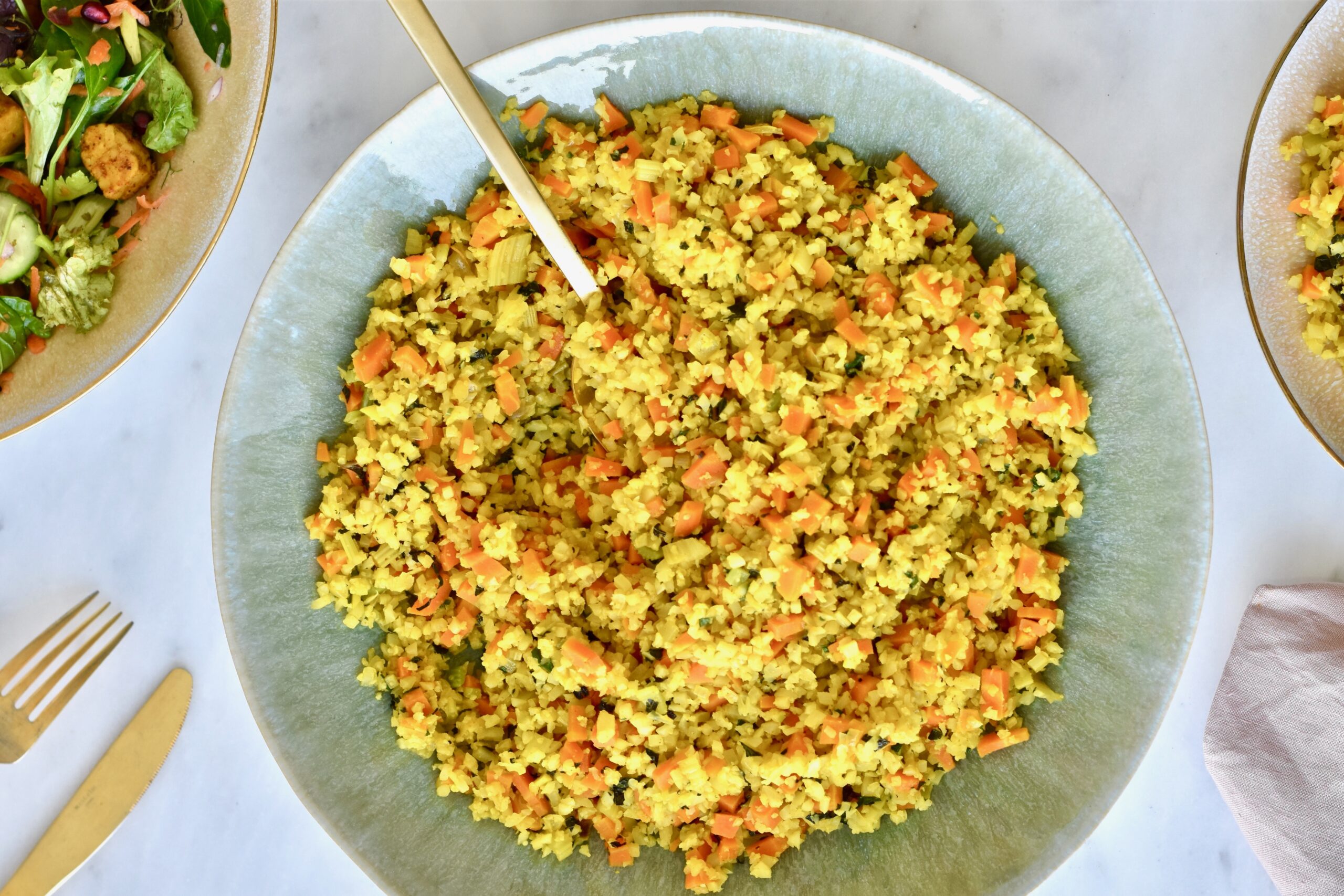 I love to spice up cauliflower rice with lots of color and flavor. That's exactly what you get with this Golden Spring Cauliflower Rice recipe.
The golden color comes from turmeric, and the flavor comes from diced onion, garlic, celery, carrot, and parsley.
While cauliflower doesn't have to be organic, choosing organic is the ideal choice, as you not only reduce or limit your exposure to pesticides but our environment as well. You can find it at your local grocer or farmers market, or get it shipped straight to your door by grocery shopping online, for example via Amazon Fresh.
To save time with this golden cauliflower rice recipe, buy riced cauliflower. It's available in the frozen section of most health food stores (and even mainstream ones). You can sometimes find it in the fresh produce section, too. Conversely, you can "rice" cauliflower by putting cauliflower florets in a food processor or blender and pulsing until it's chopped into rice-like pieces. I prefer frozen as it's quick, easy, and less clean up. But if it's not available, I'll make it from scratch.
Golden Spring Cauliflower Rice
Instructions
Heat a medium pan over medium heat.

Add oil. Reduce heat to low, then add onions, and stir occasionally for 30 seconds before adding garlic, turmeric, and cumin. Stir well, and give it another 30 seconds or so, until fragrant.

Next, stir in the carrots and celery. Cover, and cook for 5 minutes.

Remove the cover and stir in the cauliflower rice. Do not recover. Stir occasionally for about 5 minutes, until cauliflower is yellow from the turmeric and soft. Turn off the heat. Stir in parsley and salt to taste.
Recipe Notes
This saves well in an air-tight glass container and can be reheated throughout the week. 

Did you make this recipe?
Tag @mariamarlowe on instagram and hashtag #healthybymarlowe for a chance to be featured and win awesome prizes each month.
Looking for other cauliflower-based recipes? Check out my Curry Tahini Cauliflower, Indian Spice Cauliflower Kebabs, and Golden Ginger Cauliflower (Anti-Inflammatory)
Clearer Skin in Just 3 Days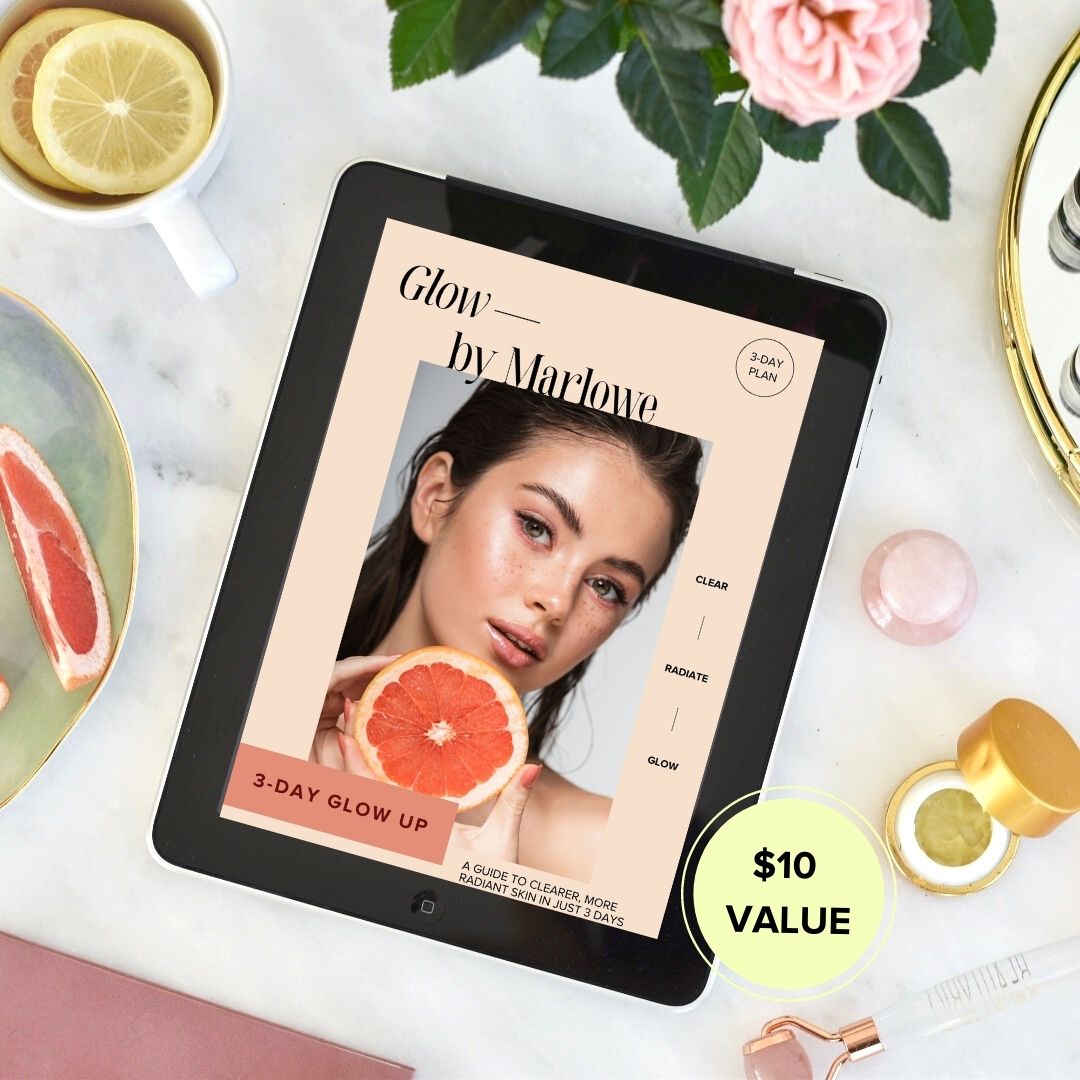 Sign up for my weekly newsletter to get the latest recipes, articles, & podcasts delivered to your inbox.

Plus, you'll receive The Glow Up Guide right away, a delicious 3-day meal plan to reduce redness and bumps, fast.