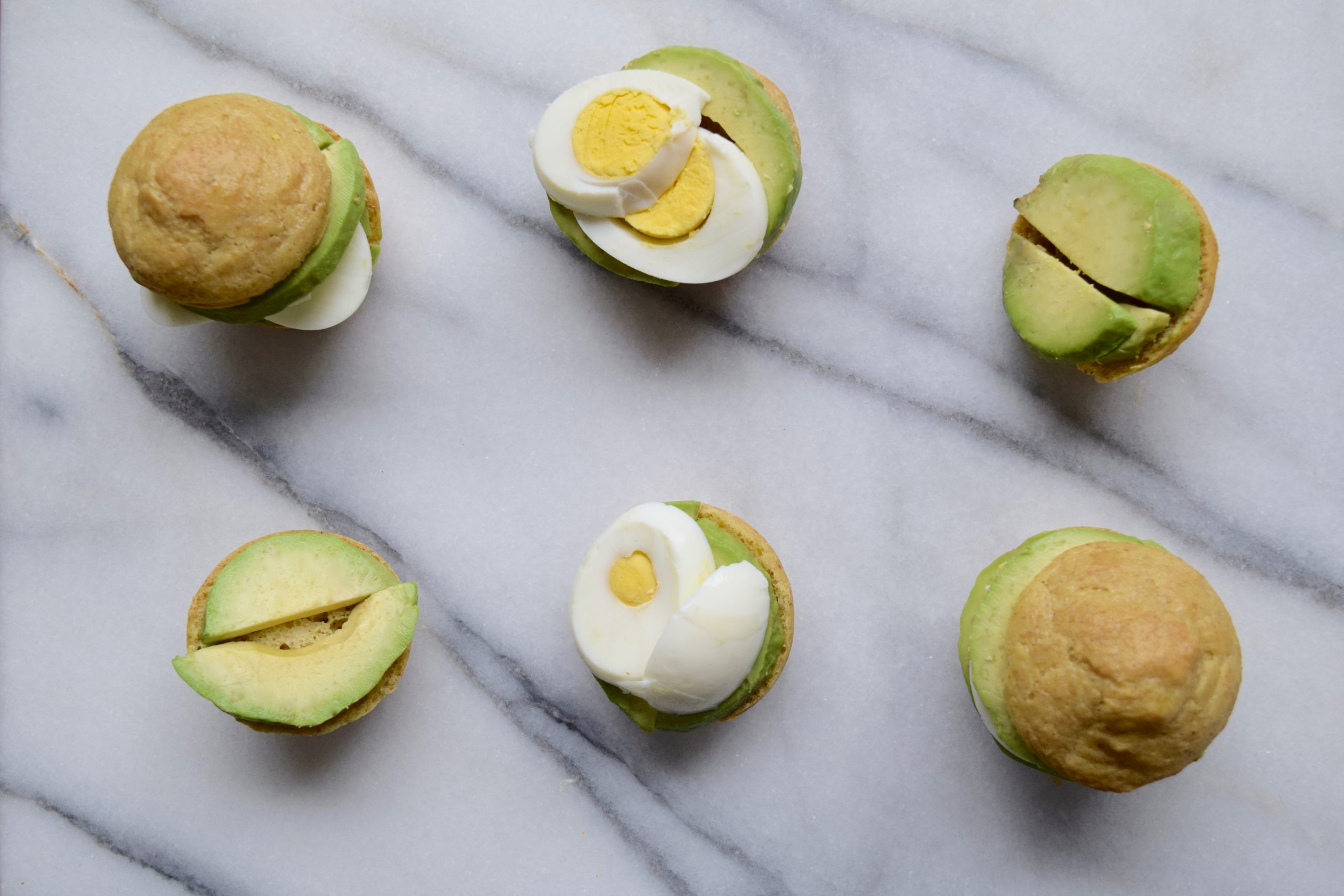 Want a quick and healthy breakfast? Try these super-filling breakfast Paleo Protein Muffins.
The less cooking I have to do during the week, the more likely it is I eat healthy foods. And no I don't mean resorting to takeout, I mean batch-cooking things on the weekend, so that much of what I eat is ready to go, or requires minimal effort.
Just like these Paleo Protein Muffins. The components can easily be made before, and then assembled quickly the morning of.
The Best Gluten-Free, Grain Free Muffins
I recently discovered Simple Mills Artisanal Bread Mix. It is made with almond flour, arrowroot flour, flaxmeal, and tapioca flour. This is by far, the best tasting paleo, gluten-free bread I have ever tasted. It actually tastes like….well, bread!
Don't get me wrong, I love my gluten-free breads, but they are often so dense and heavy, and sometimes too grainy for me. And while this bread isn't light like a say, wonder bread, it does have more of a springy, fluffy bread like texture, especially when it is just out of the oven.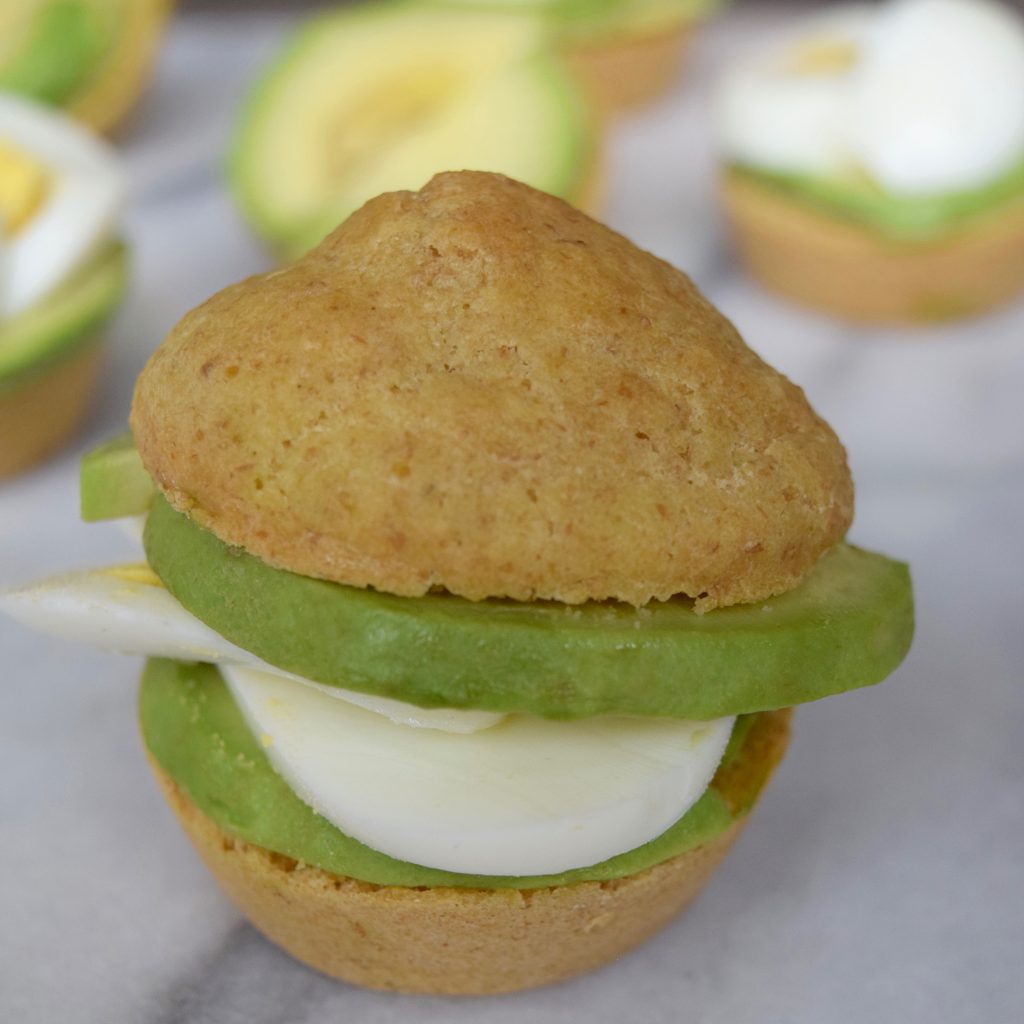 Paleo Protein Muffins will Sustain You for Hours
Made with three components – Simple Mills Artisanal Bread mix, hard-boiled eggs, and avocado, these come together fast, if you pre-make the muffins and hard-boil and peel the eggs on the weekend. You can also just scramble some eggs morning of, if you forget (or don't like) hard-boiled eggs.
Two muffins makes for a super-filling serving. The healthy protein, fat, and fiber will keep you fueled for hours.

Try These Paleo Protein Muffins
If you try this recipe, let me know! Leave a comment, rate it (by clicking the stars in the upper right of the recipe card, below), and don't forget to tag a photo @mariamarlowe or #healthybymarlowe on Instagram or Facebook. I'd love to see what you come up with!
Paleo Protein Muffins
Ingredients
For bread
For filling
Instructions
Follow directions on Simple Mills artisanal bread mix to make "dinner rolls."

Hard boil eggs: Add 1 tray of ice cubes to a large bowl and fill with water. Add 1 inch of water to a large pot. Place steamer insert inside, cover, and bring to a boil over high heat. Add eggs to steamer basket in single layer, cover, and cook for 12 minutes. Remove to ice bath, and let cool down to room temperature before peeling. Slice.

Now that all the components are ready, assemble just before ready to eat. Slice the tops of the muffins horizontally, to make them more like a burger bun. Layer with slices of avocado and slices of hard-boiled eggs. Add hot sauce or ketchup, if desried. Enjoy!
Recipe Notes
*Store leftover muffins in the refrigerator or freezer until ready to use, and then slice and reheat when ready to eat. 

Did you make this recipe?
Tag @mariamarlowe on instagram and hashtag #healthybymarlowe for a chance to be featured and win awesome prizes each month.
Clearer Skin in Just 3 Days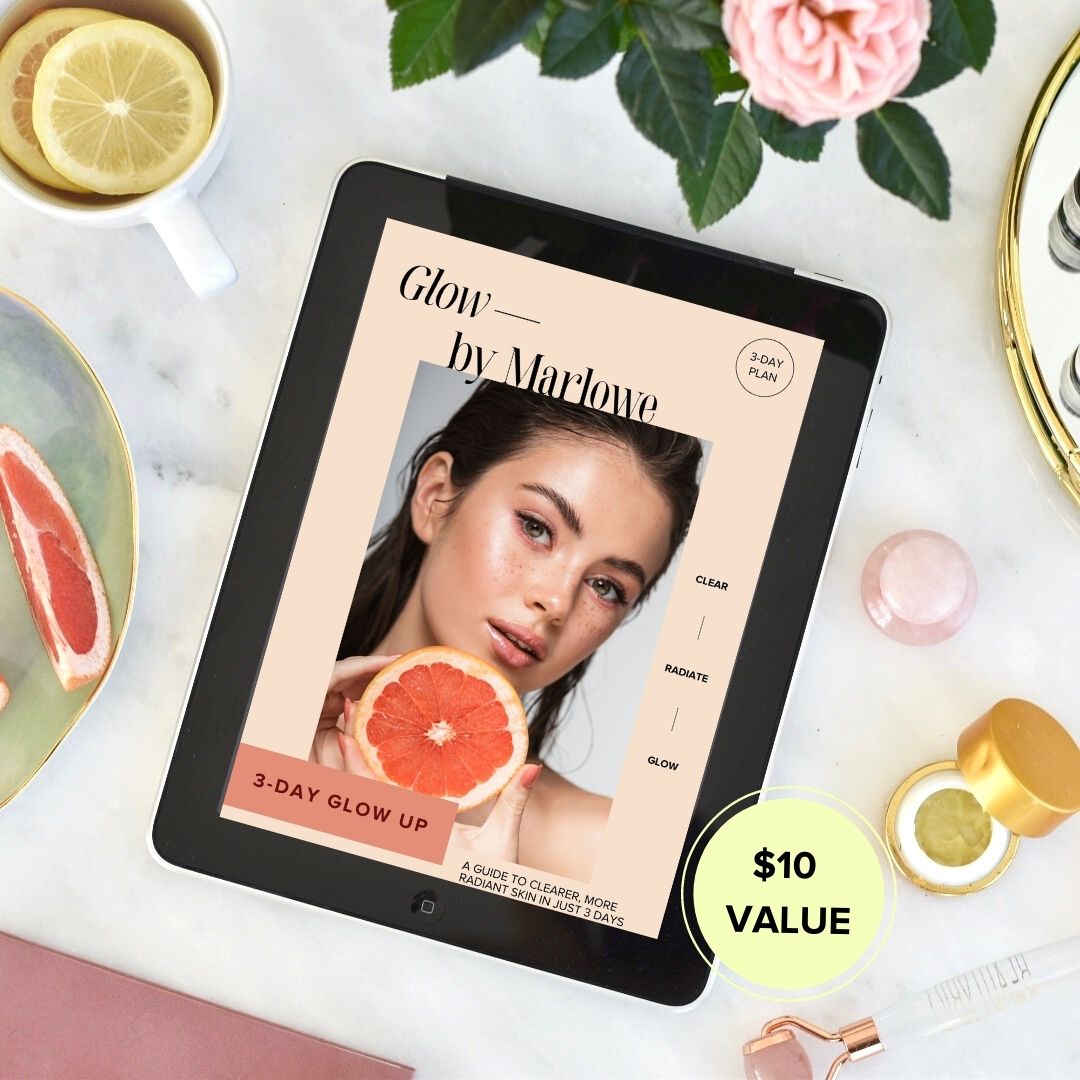 Sign up for my weekly newsletter to get the latest recipes, articles, & podcasts delivered to your inbox.

Plus, you'll receive The Glow Up Guide right away, a delicious 3-day meal plan to reduce redness and bumps, fast.