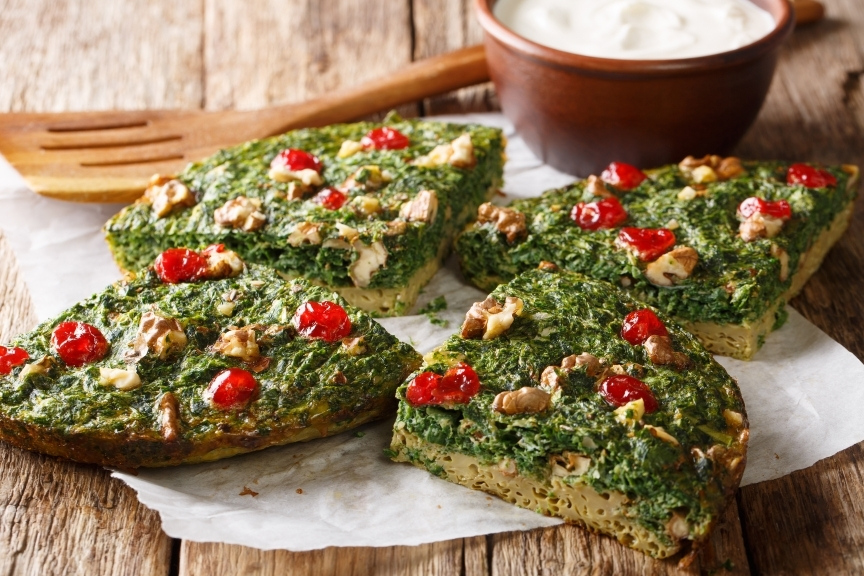 Kookoo Sabzi is a traditional Persian dish that is similar to a frittata but flips the ratio of eggs to herbs, hence its vibrant green color. Aromatic and flavorful, this one-pan dish is easy to whip up and makes for a perfect brunch, lunch, or light dinner entree.
I was first introduced to this delicious dish by my dear friend, Tara Kangarlou. Tara is a well-respected journalist and just finished her first book detailing stories from her home country of Iran.
To celebrate Nowruz (the Persian New Year) and the launch of her new book, The Heartbeat of Iran, we made this recipe live on Instagram.
Watch the video clip here:
View this post on Instagram
Kookoo Sabzi
Instructions
Bring a medium or large pot of water to a boil. Peel the potatoes and boil them over medium heat until easily pierced with a fork, about 20 minutes. Drain and let them cool. Meanwhile, chop the spinach, herbs, and lettuce and put in a large bowl.

Grate the potatoes and garlic into the bowl and stir well.

Crack the eggs into a small bowl and then pour them into the herb bowl along with turmeric, salt, and pepper. Whisk until thoroughly combined.

Heat a medium-size skillet over medium heat. Add the oil. When hot, add the egg and herb mixture. Cover and cook for about 20 minutes, until the top is solid.

Once the top is firm, remove the lid and cut the kookoo into 4 even slices using your spatula. Carefully flip each piece, so the brown side is up. Let it cook, unvocered, for another 10-15 minutes.

Garnish with dried berries, pomegranate, and chopped walnuts and serve

Did you make this recipe?
Tag @mariamarlowe on instagram and hashtag #healthybymarlowe for a chance to be featured and win awesome prizes each month.
Clearer Skin in Just 3 Days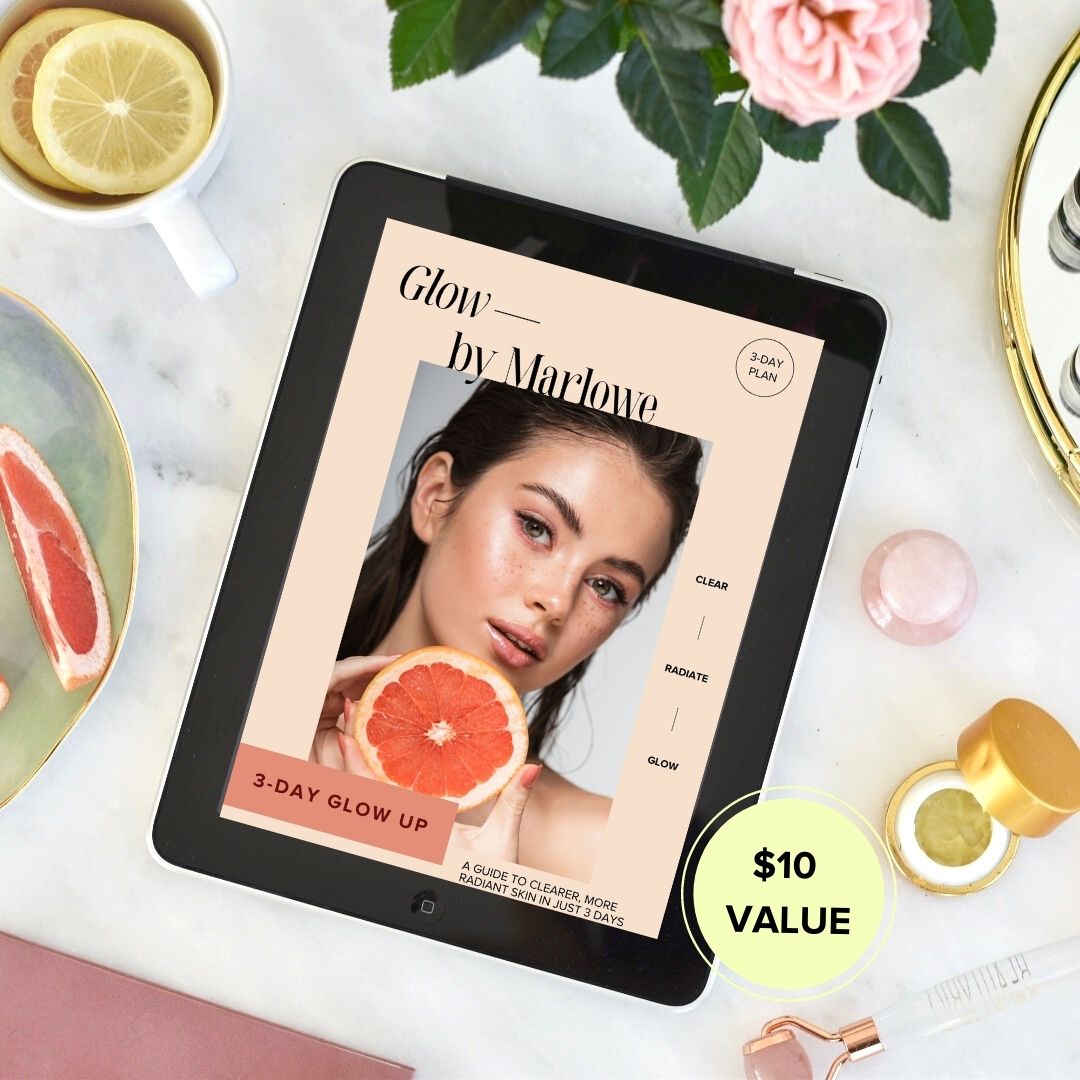 Sign up for my weekly newsletter to get the latest recipes, articles, & podcasts delivered to your inbox.

Plus, you'll receive The Glow Up Guide right away, a delicious 3-day meal plan to reduce redness and bumps, fast.