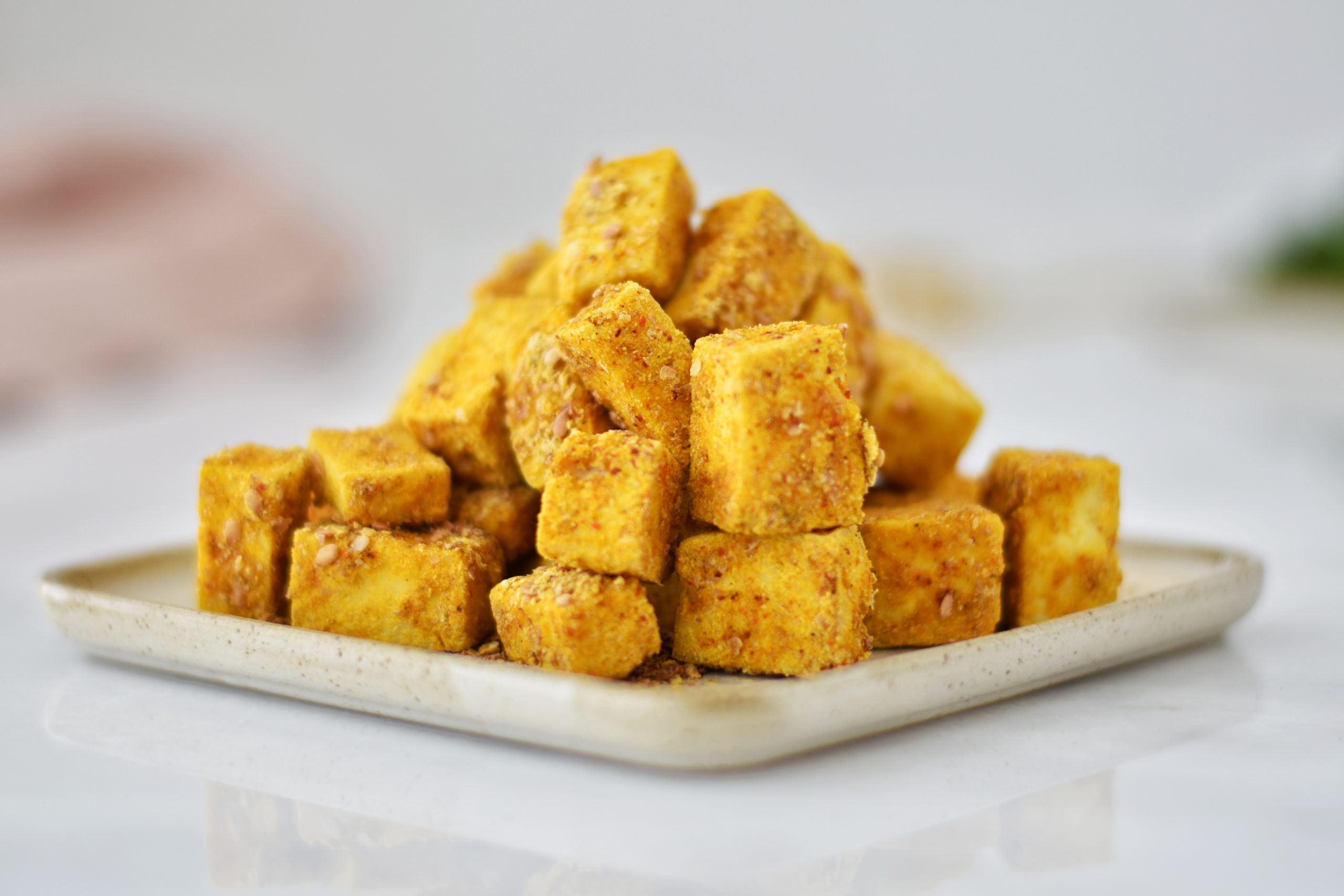 Tofu and flavor explosion are not three words you'd usually put in the same sentence, but when it comes to this curry dusted tofu recipe, it's fair game.
The tofu is coated in a blend of fragrant and health-supportive spices, including turmeric, cumin, coriander, garlic, cayenne, and black pepper. These spices elevate the once bland tofu block into something you'll want to cook again and again.
The flax meal and arrowroot starch give it a crispy outer texture which envelopes a more tender center.
Bake time is just 15 minutes.
Pair this curry dusted tofu with roasted veggies, or put it a top Thai Curry, a salad, or anything you like.
Curry Dusted Tofu
Instructions
Preheat oven to 400F and turn the fan on.

Place the tofu on a clean dish towel and cover, pressing lightly to remove some of the moisture. Slice into ½-inch cubes. If it still feels very wet, put the cubes in the dish towel and lightly press to dry it again. It doesn't need to be pressed or bone dry - the slight moisture will help the spices stick.

In a medium-sized bowl, mix the flax meal, starch, and spices in a bowl until thoroughly combined.

Add the tofu pieces to the bowl and toss well until all pieces are thoroughly coated.

Line a baking sheet with parchment paper, lay out the tofu pieces so they are not crowded, and there is space around each. Bake for 15 minutes.
Recipe Notes
NOTE: Conversely you can use 1½ tsp. of curry powder in place of the turmeric, cumin, coriander, and garlic powder.

Did you make this recipe?
Tag @mariamarlowe on instagram and hashtag #healthybymarlowe for a chance to be featured and win awesome prizes each month.
Clearer Skin in Just 3 Days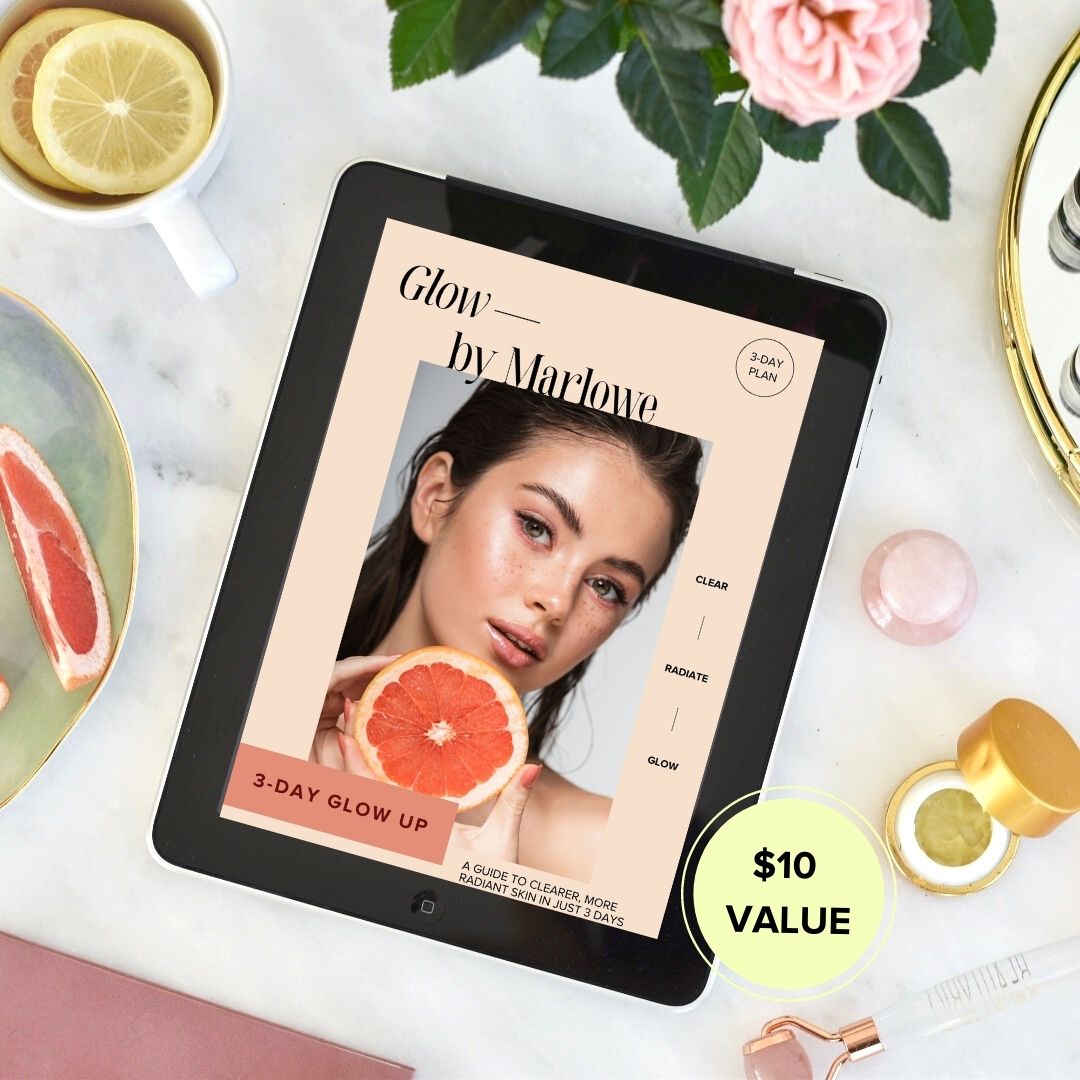 Sign up for my weekly newsletter to get the latest recipes, articles, & podcasts delivered to your inbox.

Plus, you'll receive The Glow Up Guide right away, a delicious 3-day meal plan to reduce redness and bumps, fast.