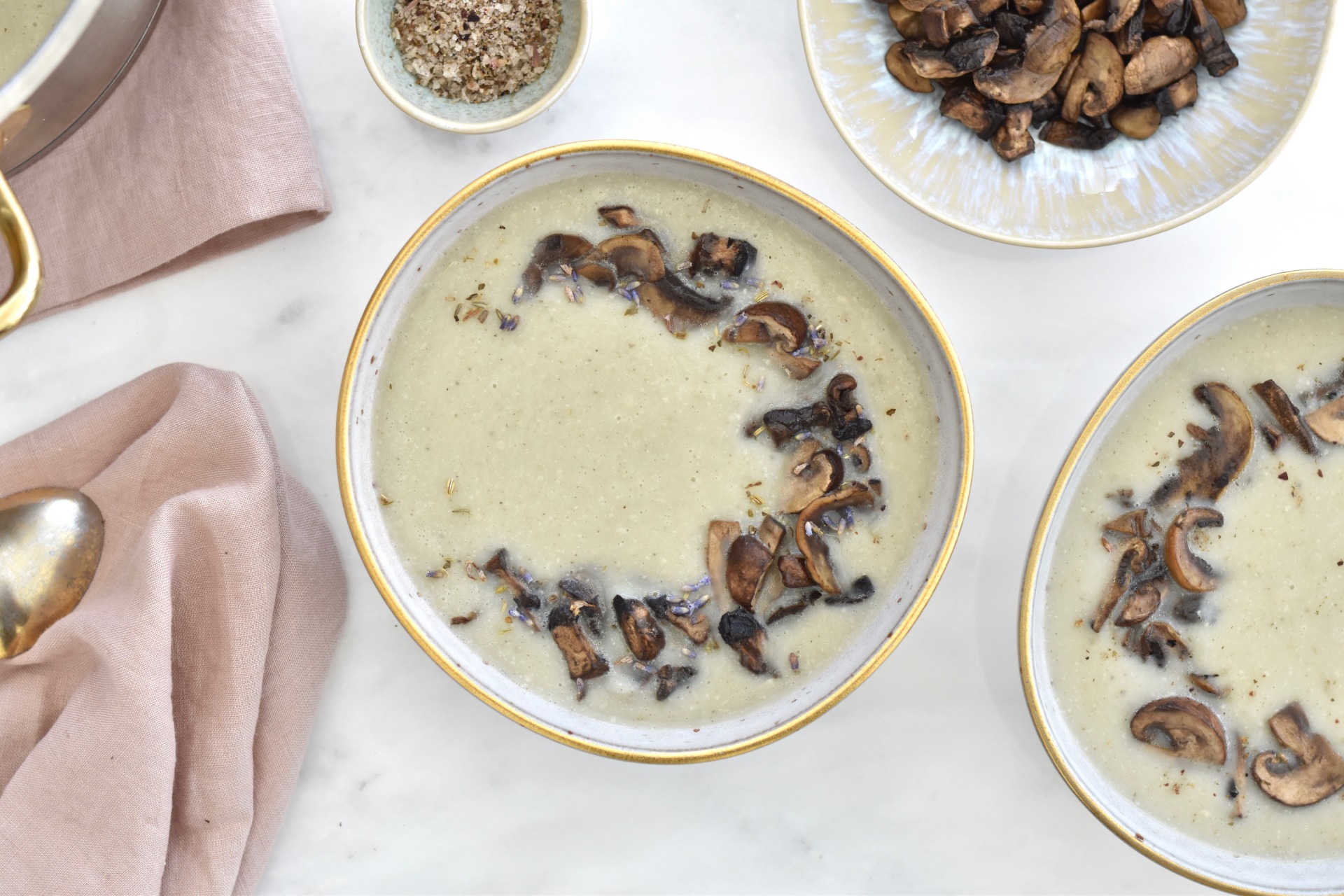 This creamy mushroom soup is delicious, nutritious, and dairy-free.
Mushrooms are one of my favorite foods. They contain a variety of immune-boosting properties, and are considered by some holistic-minded doctors, like Dr. Andrew Weil, as a food group that needs it's own category on the food pyramid. I wholeheartedly agree.
Mushrooms have been used in Chinese medicine for centuries, but it's only recently that western medicine is starting to take note.
Recent research has found: 
Shiitake mushrooms protect against cardiovascular disease and are an excellent source of iron. (Learn More).
And, if you're trying to lose weight, pile on the shiitake mushrooms. An Australian study has found that consuming shiitakes blocks fat absorption, and therefore prevents weight gain and fat deposition.
Portobello and Crimini are powerful anti-inflammatories and immune supporters. (Learn More).
The more research that is done on mushrooms, the more magnificent the findings are.
As for the "cream" in this soup, I use pureed cauliflower instead. It adds bulk and creaminess, without the added calories of flours, thickeners, or cream. It is so good on it's own, sometimes I stop before adding the mushrooms.
This vegan cream of mushroom soup is pretty quick and painless to whip up, so give it a try, and reap all the amazing health benefits of mushrooms!
Cream of Mushroom Soup
Instructions
Place cauliflower, vegetable broth, and herbes de Provence in a large pot, cover, and set to medium heat, for about 12-15 minutes, or until the cauliflower is soft. Remove from heat, let cool slightly before transferring to a blender. Blend for about 45 seconds*, or until velvety smooth. Return to pot.

Meanwhile, heat a separate pan over medium-low, add oil, and sauté onions for 2 minutes, before adding chopped mushrooms. Sauté another 7-10 minutes, until mushrooms are well cooked.

Add the mushrooms to the pot with the cauliflower base, and simmer over low for 10 minutes.

Serve.
Recipe Notes
*When blending hot liquids, remove the clear center piece in the lid of the blender, and place a dishtowel over the opening. This will allow the steam out. Never fill the jar more than half way, and keep it at a low to medium speed.

Did you make this recipe?
Tag @mariamarlowe on instagram and hashtag #healthybymarlowe for a chance to be featured and win awesome prizes each month.
Clearer Skin in Just 3 Days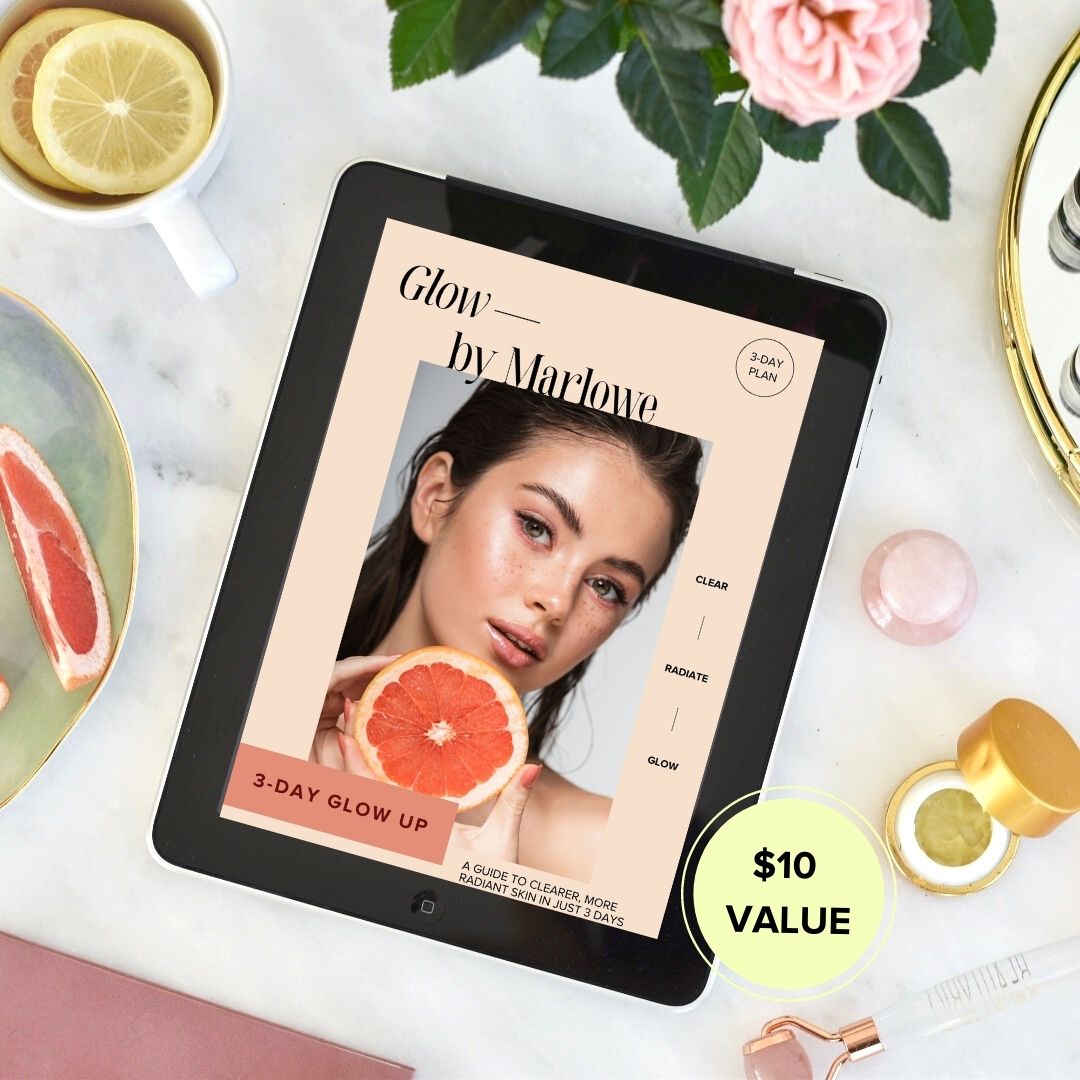 Sign up for my weekly newsletter to get the latest recipes, articles, & podcasts delivered to your inbox.

Plus, you'll receive The Glow Up Guide right away, a delicious 3-day meal plan to reduce redness and bumps, fast.