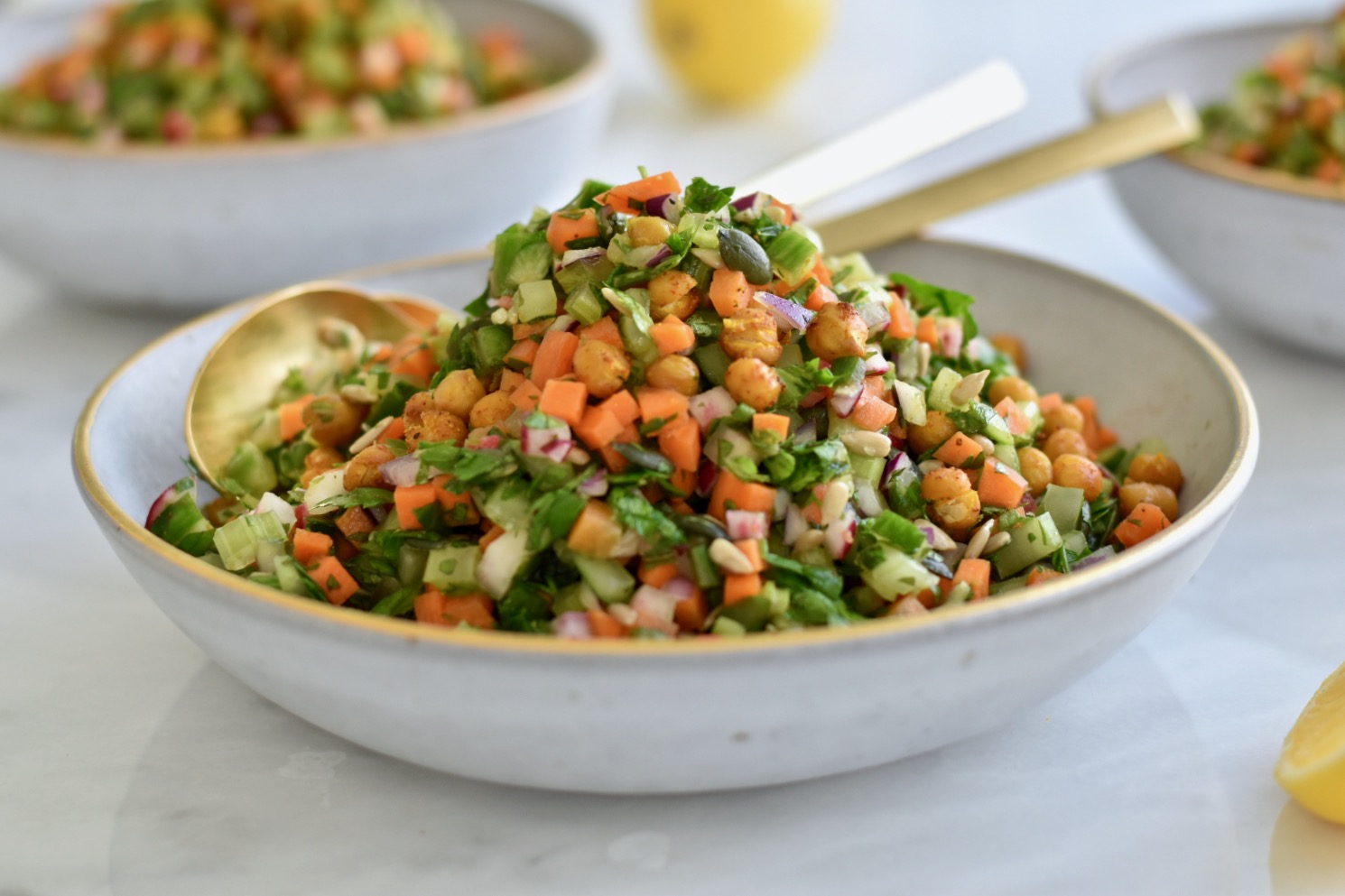 This Chop Chop Salad with Chickpea Croutons is a summer favorite – hearty, refreshing, and a tasty way to get in some underutilized veggies like radishes, carrots, celery, and cucumber.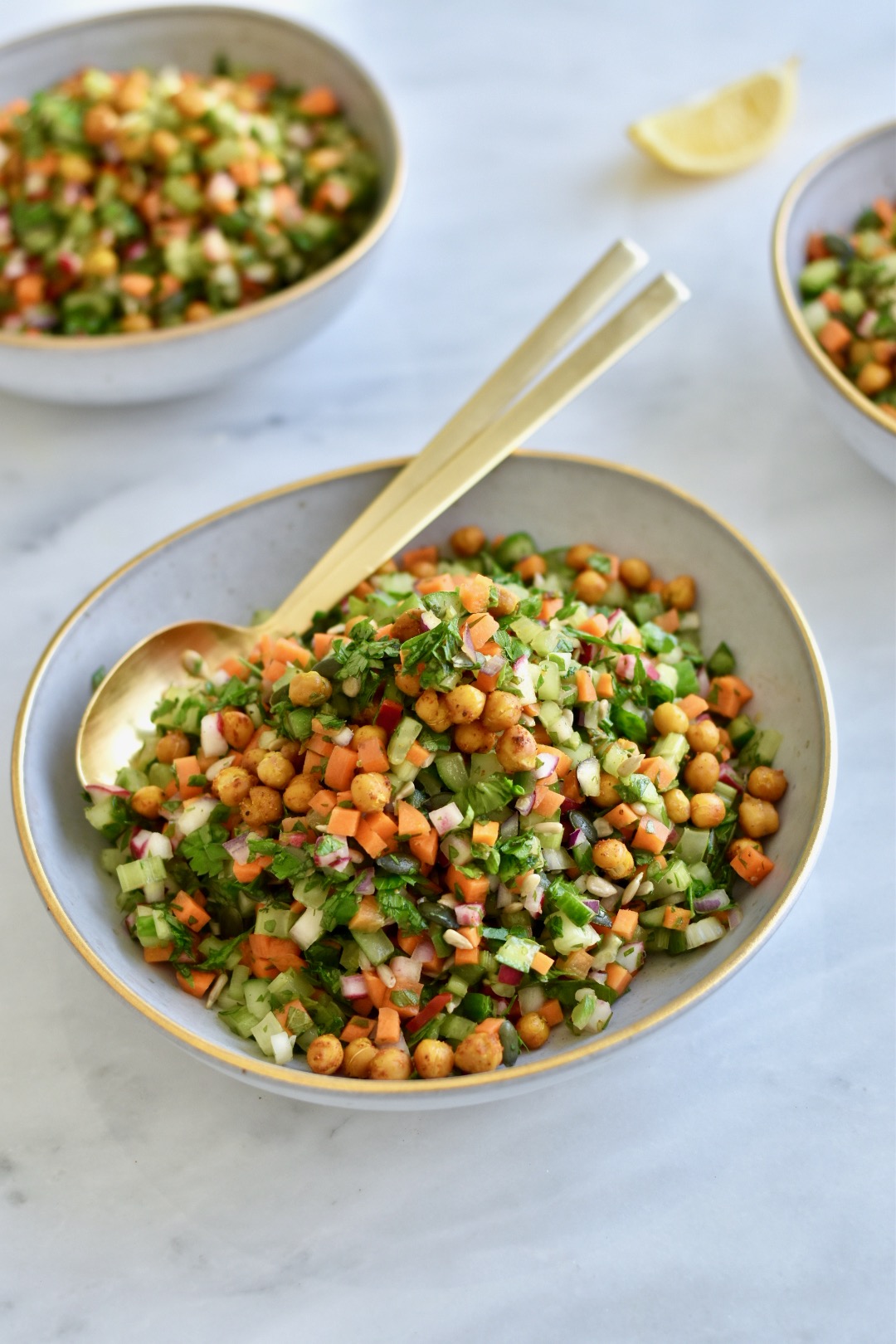 Chop Chop Salad with Chickpea Croutons
Instructions
Chickpea Croutons
First, make the chickpea croutons. Preheat oven to 400F. Line a baking sheet with parchment paper. Drain chickpeas, lay them out flat, and pat dry with a paper towel. Add oil and spices and toss well to coat. Lay them out flat and bake for 20 minutes, shake the tray, and bake an additional 10 minutes.
Chop Chop Salad
Chop all salad ingredients (except pumpkin seeds and sunflower seeds) and add to a large bowl. Dress with olive oil, lemon, salt, and pepper to taste. When the chickpea croutons are done, add to the salad bowl and toss well to combine.
Recipe Notes
You can easily scale this recipe down or up, depending on how many people you're serving. This makes 4 entree size portions, saves well, and can be used throughout the week. 
Throw this over a baby arugula or spinach for added greens.  

Did you make this recipe?
Tag @mariamarlowe on instagram and hashtag #healthybymarlowe for a chance to be featured and win awesome prizes each month.
Shop This Chop Chop Salad Recipe
I typically get my produce at the farmer's market, but Amazon Fresh has fast delivery on organic produce in a pinch.
More Salad Recipes
Looking for more quick and easy salad recipes? Check out my:

Clearer Skin in Just 3 Days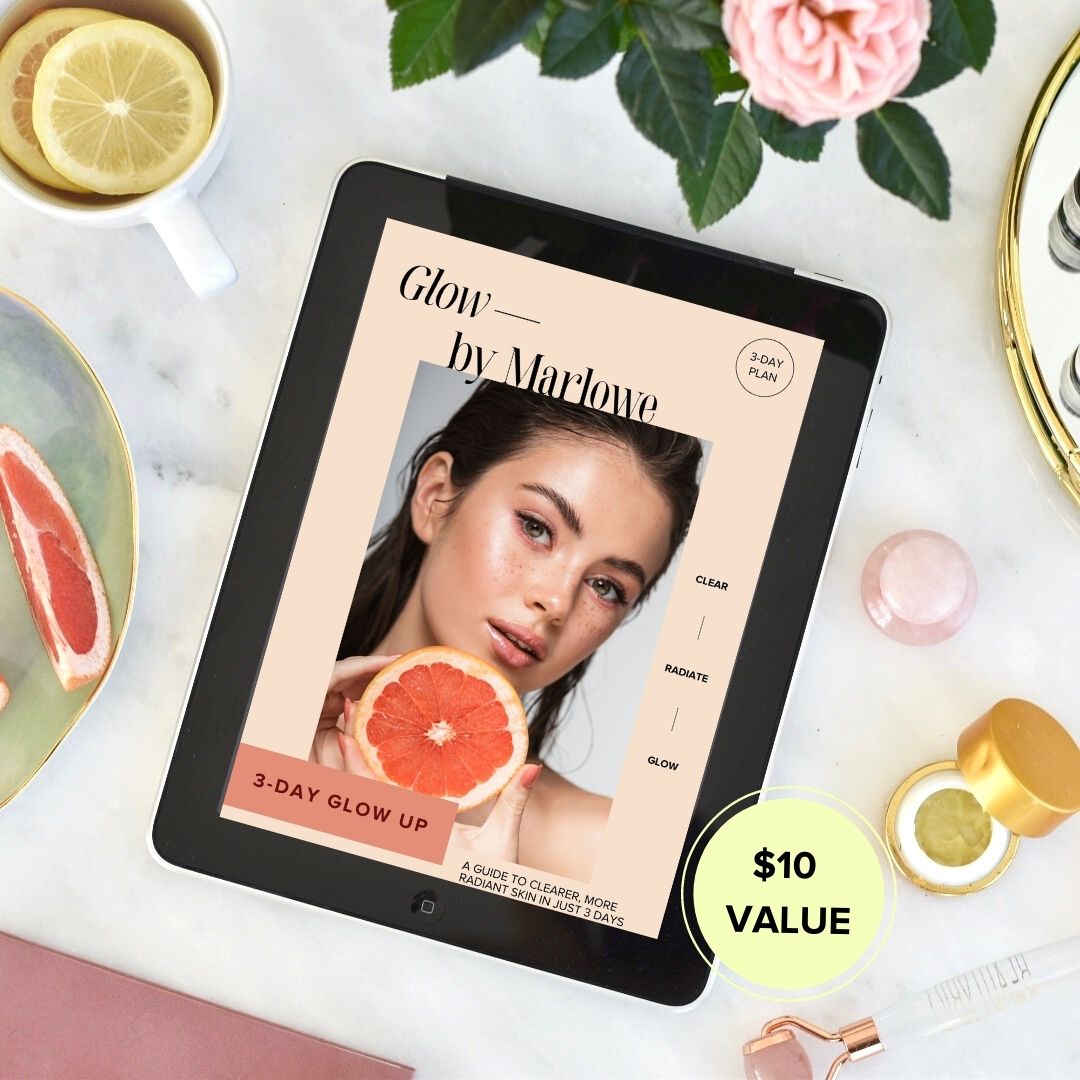 Sign up for my weekly newsletter to get the latest recipes, articles, & podcasts delivered to your inbox.

Plus, you'll receive The Glow Up Guide right away, a delicious 3-day meal plan to reduce redness and bumps, fast.