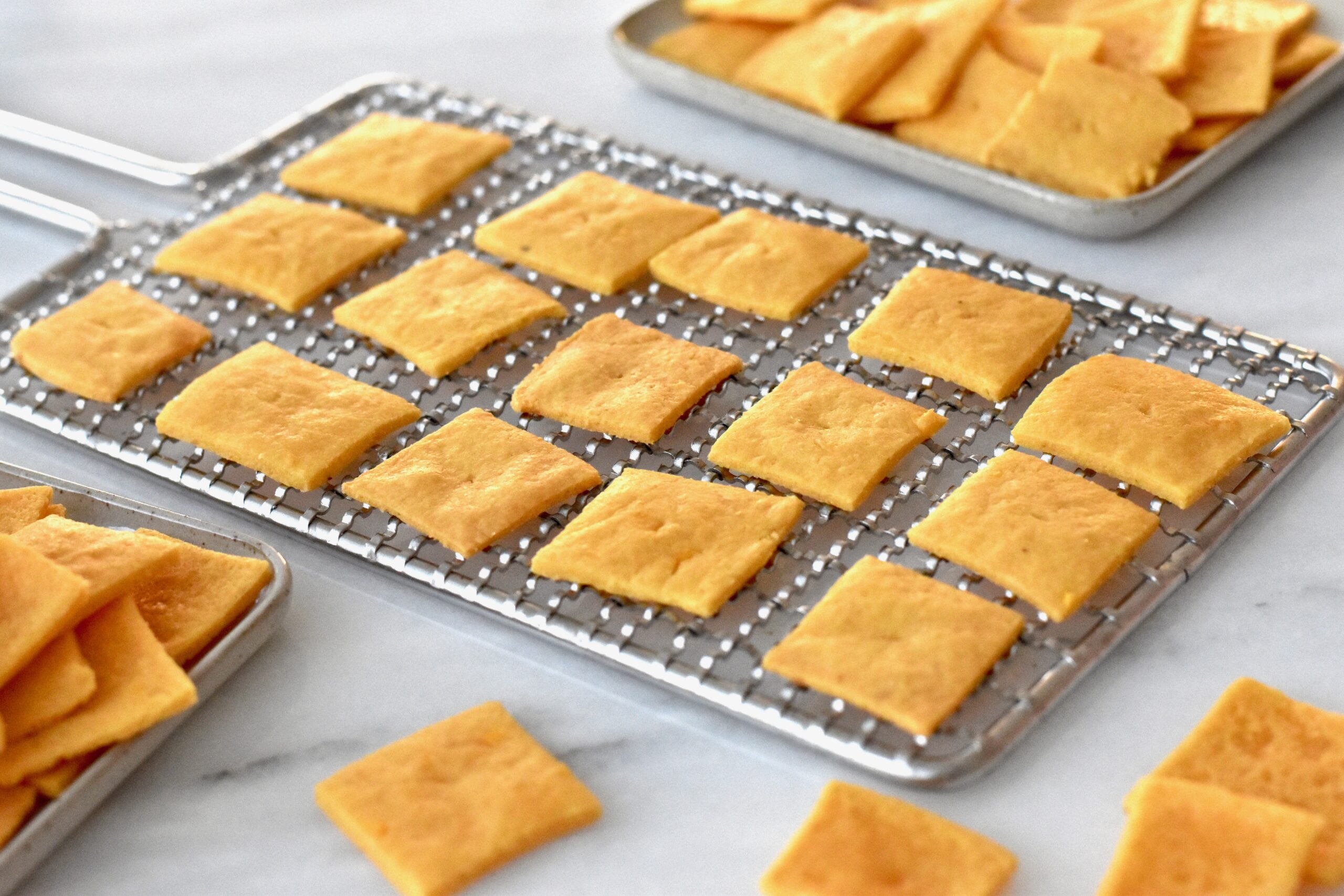 Many of us grew up with Cheez-It crackers, but since going dairy and gluten-free, there hasn't been a good substitute…until now! This quick and easy 3 ingredient recipe is ready in less than 30 minutes and delivers a salty, cheezy, crispy crunch. If you want to elevate them to adult-status, try stirring in a little dried sage.
For more healthy snack options like these vegan cheez-it crackers, check out my Quick Healthy Snack Recipes.
Vegan Cheez-y Crackers
Instructions
Preheat the oven to 375 F. In a small pan, melt the vegan cheese, stirring occasionally, about 4 minutes.

Transfer to a bowl, add the almond and arrowroot flour, and use your hands to knead the flour into the melted cheese to create a dough. Roll it into a ball.

Line a baking sheet with parchment paper. Put the dough in the center, top with another sheet of parchment paper, and use a rolling pin to roll it out, until it's about 1/8 inch thick.

Score into squares with a knife or pizza cutter, then use a chop stick or the end of a spoon to press a tiny indent into the middle of each square. Bake for 15 minutes. Flip, and cook for another 5 minutes until crisp. Let cool before serving.

Did you make this recipe?
Tag @mariamarlowe on instagram and hashtag #healthybymarlowe for a chance to be featured and win awesome prizes each month.
Clearer Skin in Just 3 Days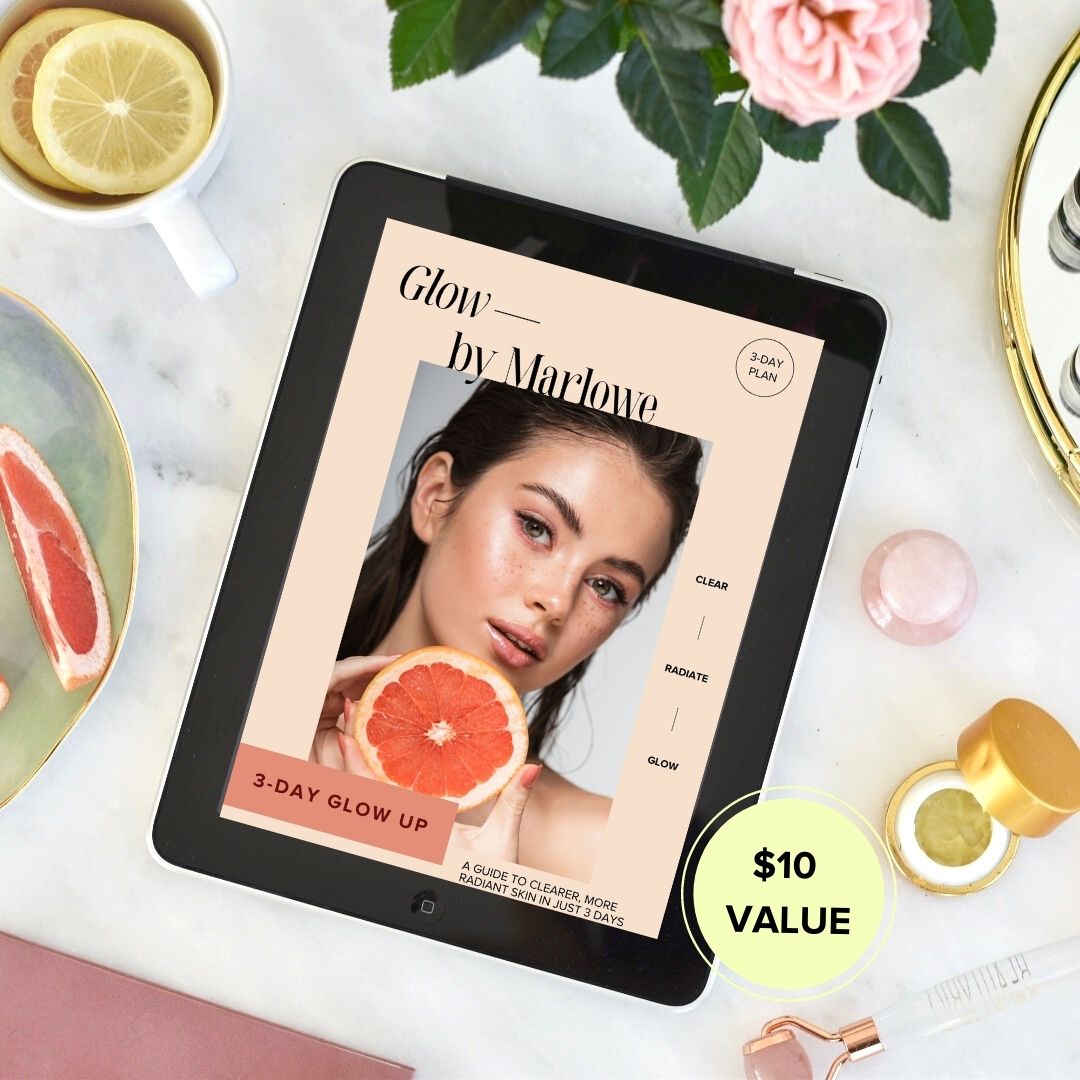 Sign up for my weekly newsletter to get the latest recipes, articles, & podcasts delivered to your inbox.

Plus, you'll receive The Glow Up Guide right away, a delicious 3-day meal plan to reduce redness and bumps, fast.