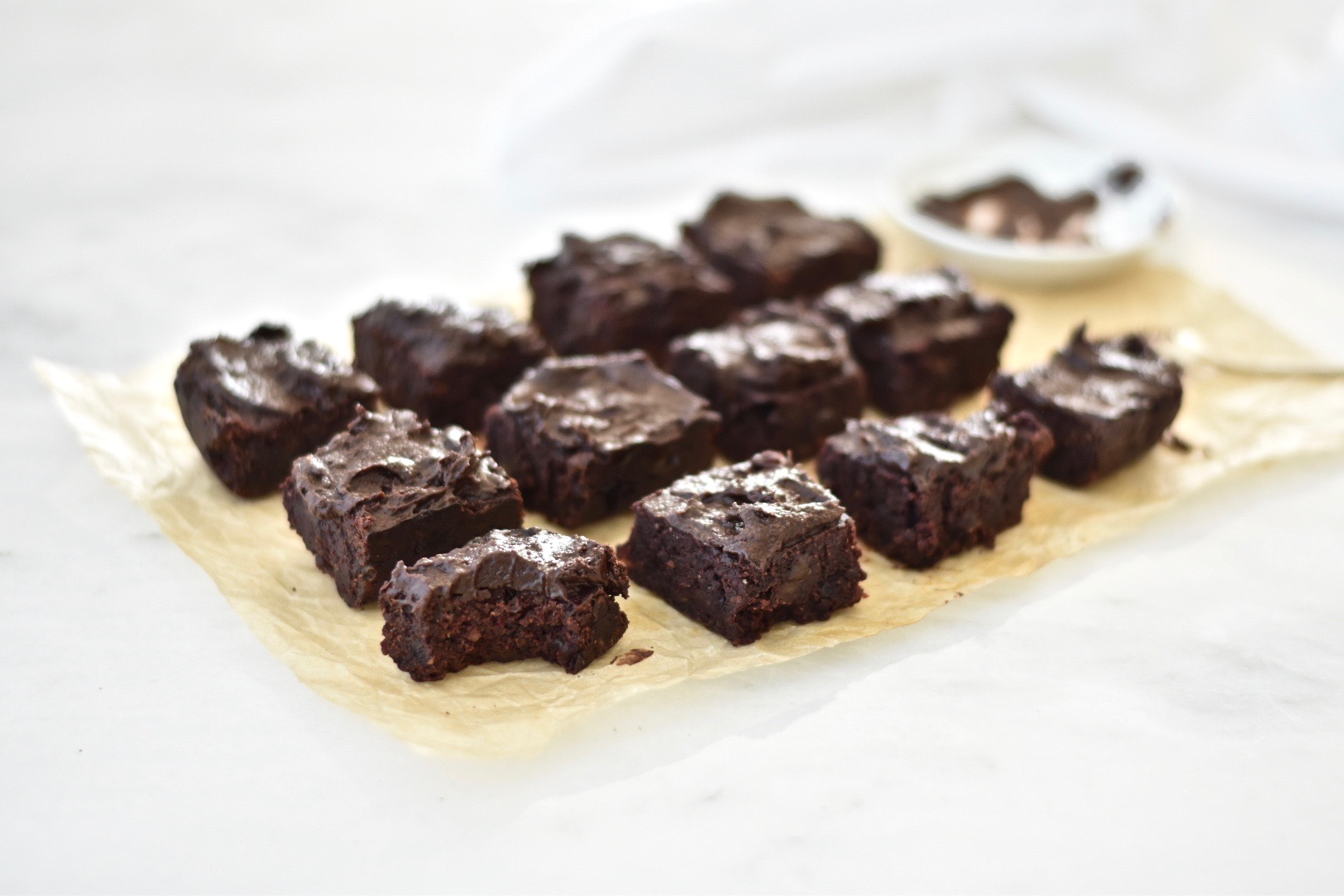 These decadent beet brownies hit the spot. Fudgy, moist, and extra chocolatey they are the perfect sweet treat. They are gluten-free and vegan, so the whole family can enjoy them. And go ahead and try the batter – it is out of this world.
Beet Brownies
Instructions
Preheat the oven to 350 F.

First, steam the beet while you prepare the rest of the ingredients. Peel and chop the beet into ½-inch pieces. Place in a steamer basket over boiling water, covered, until the beet is easily pierced with a fork (about 10-15 minutes). Set aside.

Meanwhile, make the frosting by combining the cacao, maple, and coconut oil in a small bowl, until smooth and creamy. Set aside in the fridge to firm up while you prepare the rest of the recipe.

When the beet is done, blend all wet ingredients together in a blender or food processor until a smoothie-like consistency forms. Set aside.

Add all dry ingredients to a large mixing bowl and mix well. Add the wet to the dry and mix again until thoroughly combined.

Pour batter into an 8x8 greased or parchment-lined pan. Bake for 25-30 minutes, until firm.

Let the brownies cool for 10 minutes before frosting, cutting, and serving. If the frosting is too hard to spread, let it sit out for 5 minutes or so until it becomes easily spreadable.

Did you make this recipe?
Tag @mariamarlowe on instagram and hashtag #healthybymarlowe for a chance to be featured and win awesome prizes each month.
More Must-Try Gluten-Free Desserts
Clearer Skin in Just 3 Days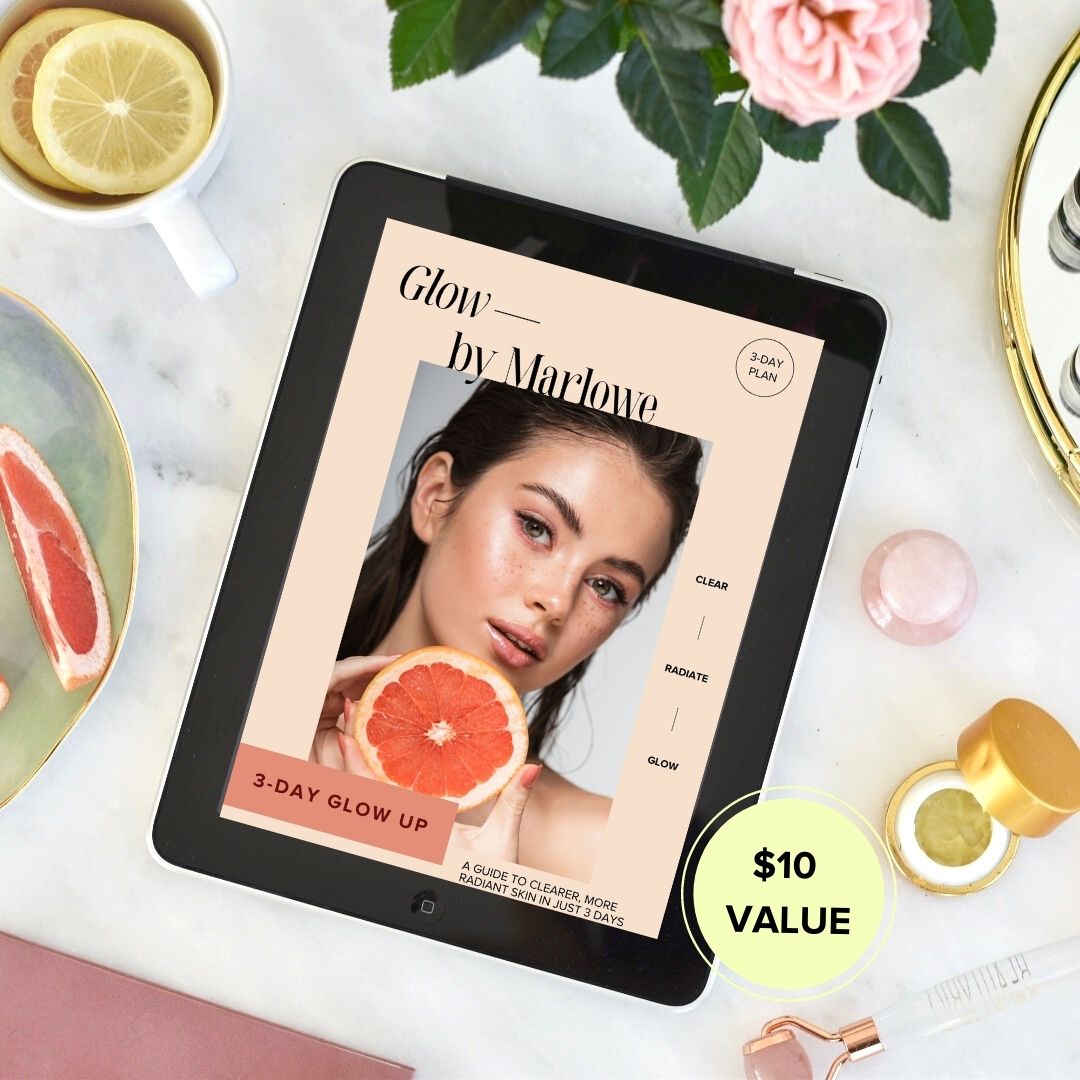 Sign up for my weekly newsletter to get the latest recipes, articles, & podcasts delivered to your inbox.

Plus, you'll receive The Glow Up Guide right away, a delicious 3-day meal plan to reduce redness and bumps, fast.