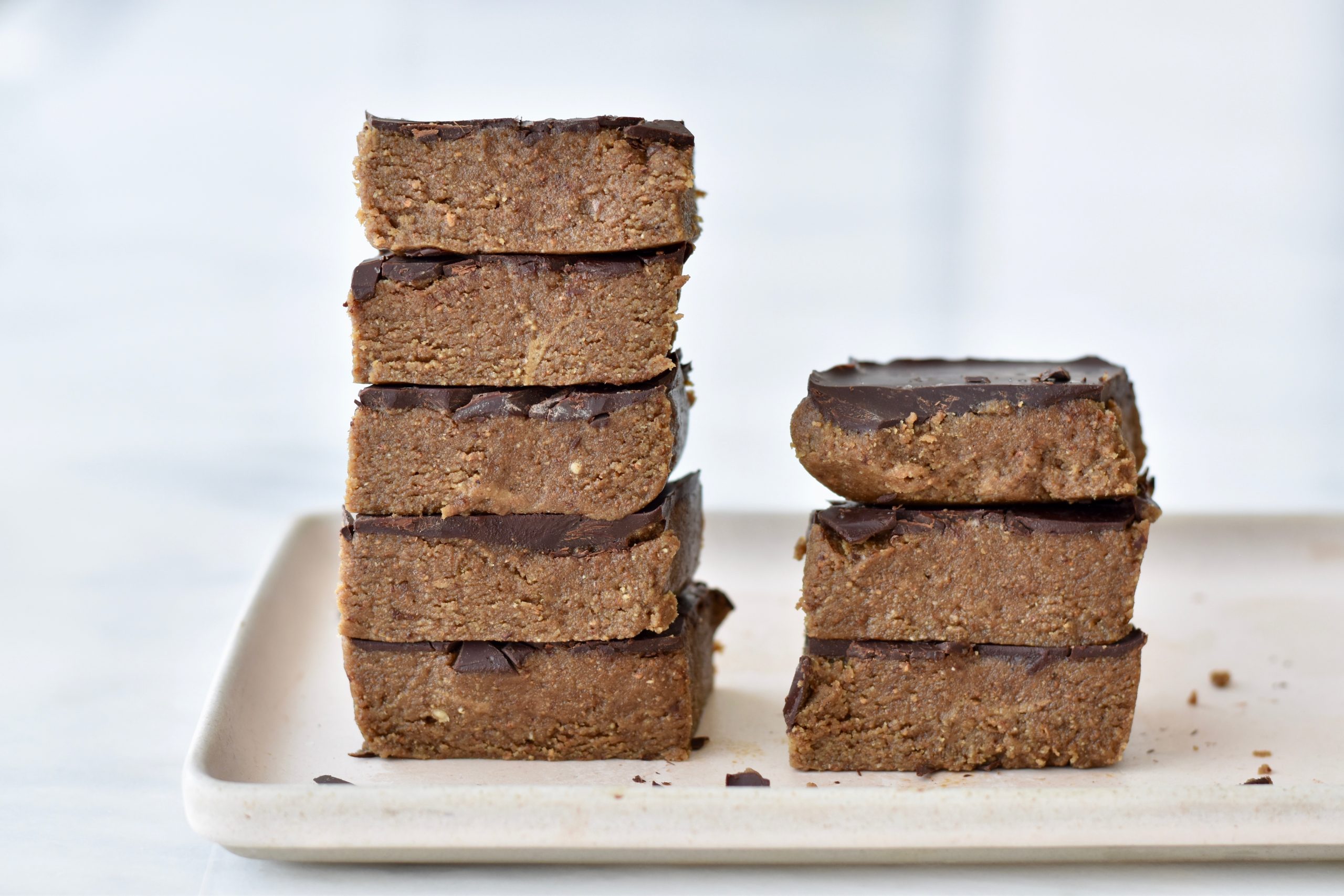 If you're looking for an allergy-friendly sweet-treat full of good-for-you ingredients, try these sunflower butter bars.
Sunflower butter is an allergy-free alternative to nuts while tiger nut flour (made from a root vegetable, not nuts) is a high fiber flour alternative. It has a mild sweetness and incredible prebiotic benefits. What's more is, this paleo, gluten-free, vegan treat can be whipped up in less than 10 minutes.
Sunflower Butter Bar Ingredients
Here is a breakdown of the health benefits of the main ingredients used to make these sunflower butter bars:
Sunflower Butter: A great alternative for those who are allergic to peanut butter or other nut butter. Sunflower seed butter is a good source of essential minerals such as magnesium, phosphorus, copper, and manganese. (1)
Tigernut Flour: Tigernut flour is rich in fiber, particularly prebiotic fiber, which helps the good bacteria in your gut flourish. They also may be helpful at keeping blood sugar stable. Both good digestion and balanced blood sugar are keys to clear skin and overall health.
Date syrup: I love using dates as a sweetener, as they are rich in antioxidants and minerals and low glycemic, despite their sweet taste. You could easily use whole, pitted dates in this recipe for added fiber, but since I didn't have any, and wanted to do it in a bowl without using (and having to wash) my blender, I chose date syrup for this recipe.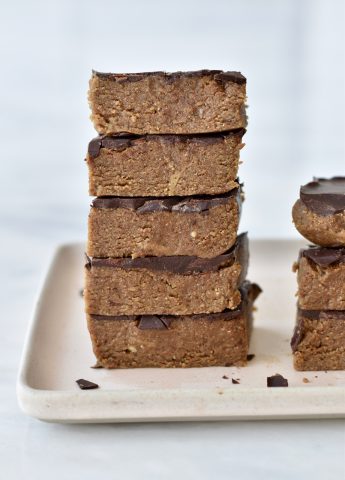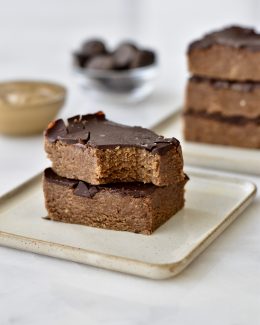 Sunflower Butter Bars
Instructions
First, combine all sunflower butter bar ingredients in a large mixing bowl, and stir thoroughly to combine. If it is a little dry or crumbly and not holding together like a dough, add more non-dairy milk, 1 tablespoon at a time.

Next, press the mixture into a 6x6 baking dish.

Top with melted chocolate until the batter is fully covered, add flaky sea salt if desired. Then refrigerate or freeze until the chocolate is hardened. Slice into bars to serve.

Did you make this recipe?
Tag @mariamarlowe on instagram and hashtag #healthybymarlowe for a chance to be featured and win awesome prizes each month.
Looking for more quick and easy desserts made with nut butter? Check out this Cashew Vanilla Freezer Fudge or this Sweet & Salty Almond Butter Date Caramel.
Clearer Skin in Just 3 Days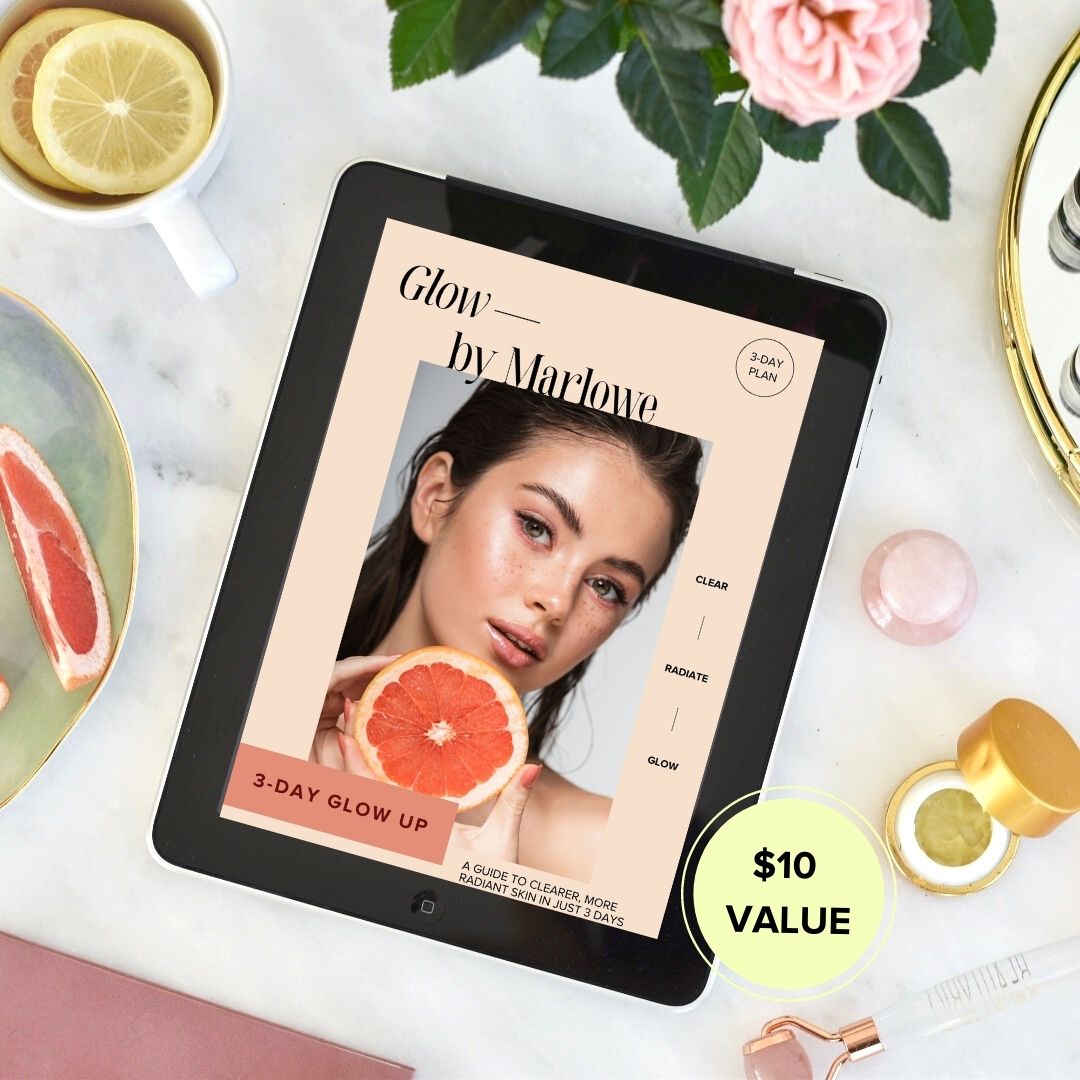 Sign up for my weekly newsletter to get the latest recipes, articles, & podcasts delivered to your inbox.

Plus, you'll receive The Glow Up Guide right away, a delicious 3-day meal plan to reduce redness and bumps, fast.