These Pineapple Ginger Pops make a refreshing treat perfect for a summer day.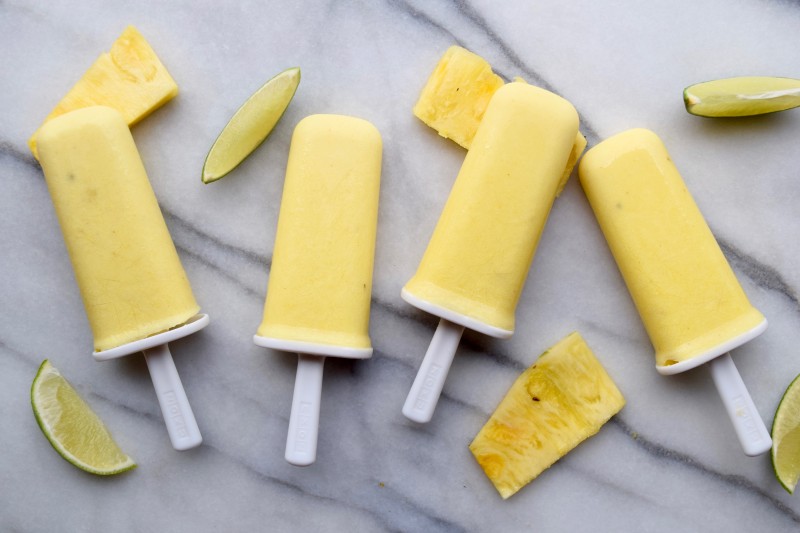 Benefits
Pineapple and ginger both support healthy digestion and reduce inflammation. Pineapple in particular contains an enzyme, bromelain, which helps the body digest protein. So, if you're having a summer BBQ, whip these out after you're done firing up the grill.
Satisfy desire for dessert without refined sugar. One of the best things we can do for our health is to reduce the amount of refined sugar we consume. Easier said than done, though.
To make that transition easier, without feeling like you're giving up dessert (or joy in life 🙂 ) switch to fruit-based desserts, like these pineapple ginger pops. (Or these Double Dark Chocolate Brownies or these Chewy Almond Date Cookies).

Try these Pineapple Ginger Pops
If you try this recipe, let me know! Leave a comment, rate it (by clicking the stars in the upper right of the recipe card, below), and don't forget to tag a photo @mariamarlowe or #mariamarlowe on Instagram or facebook. I'd love to see what you come up with!
Put all ingredients in a blender and blend until fully combined and smooth.

Pour into pop molds and freeze overnight.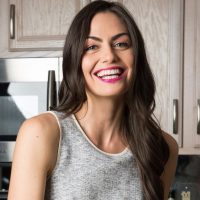 Maria Marlowe
Maria Marlowe is a holistic nutrition and wellness coach who uses real food to help her clients improve their health, weight, and skin. She offers a 28-day healthy eating meal plan that teaches you how to batch cook, as well as one to clear up acne. Her most popular program is EatSLIM, a 10-week online group glass that guides participants to develop healthy eating habits that stick – and lose weight, boost their metabolism, improve their digestion, and quit sugar.
She writes healthy and delicious plant-based recipes for her popular blog. She is also the author of the #1 New Release on Amazon, The Real Food Grocery Guide, the most practical guide to selecting the healthiest foods, without going broke, which has been praised by Dr. Oz and InStyle magazines. You can find her on instagram @mariamarlowe.