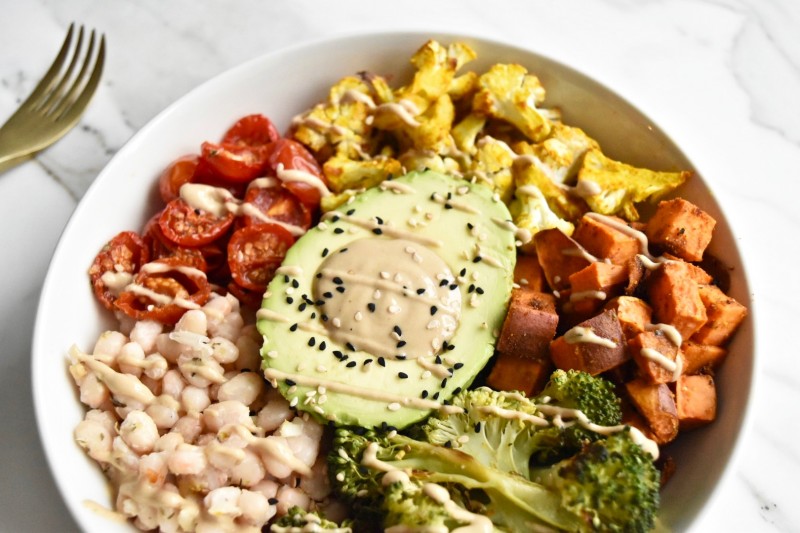 Try this easy roasted rainbow veggie bowl recipe.
Roasted Rainbow Veggie Bowl with Sunflower Seed Dressing
Ingredients
Instructions
Preheat oven to 400F.

Line 2 baking sheets with non-toxic parchment paper. Lay out veggies separate but next to each other on the pans: Sheet 1: sweet potato, cauliflower Sheet 2: tomatoes, broccoli

Drizzle each veggie section with the suggested oil and spices outlined in the ingredient list. Toss each section to mix well, being careful to keep them separate.

Bake for 30-35 minutes, or until all veggies reach desired doneness. (If the sweet potato or cauliflower are cut large, they will require more time, so be sure to chop those small).

Meanwhile combine all dressing ingredients in bowl and mix well with fork until creamy.

About 5 minutes before veggies are done roasting, heat a pan on stovetop over medium heat, add 1 teaspoon oil and once hot, garlic and beans. Saute for 3-5 minutes, and top with pinch of salt if desired.

To assemble bowls, add half of each type of veggie and beans to two bowls, top with half avocado and half dressing. Serve or cover and refrigerate one bowl for later.

Did you make this recipe?
Tag @mariamarlowe on instagram and hashtag #healthybymarlowe for a chance to be featured and win awesome prizes each month.
Clearer Skin in Just 3 Days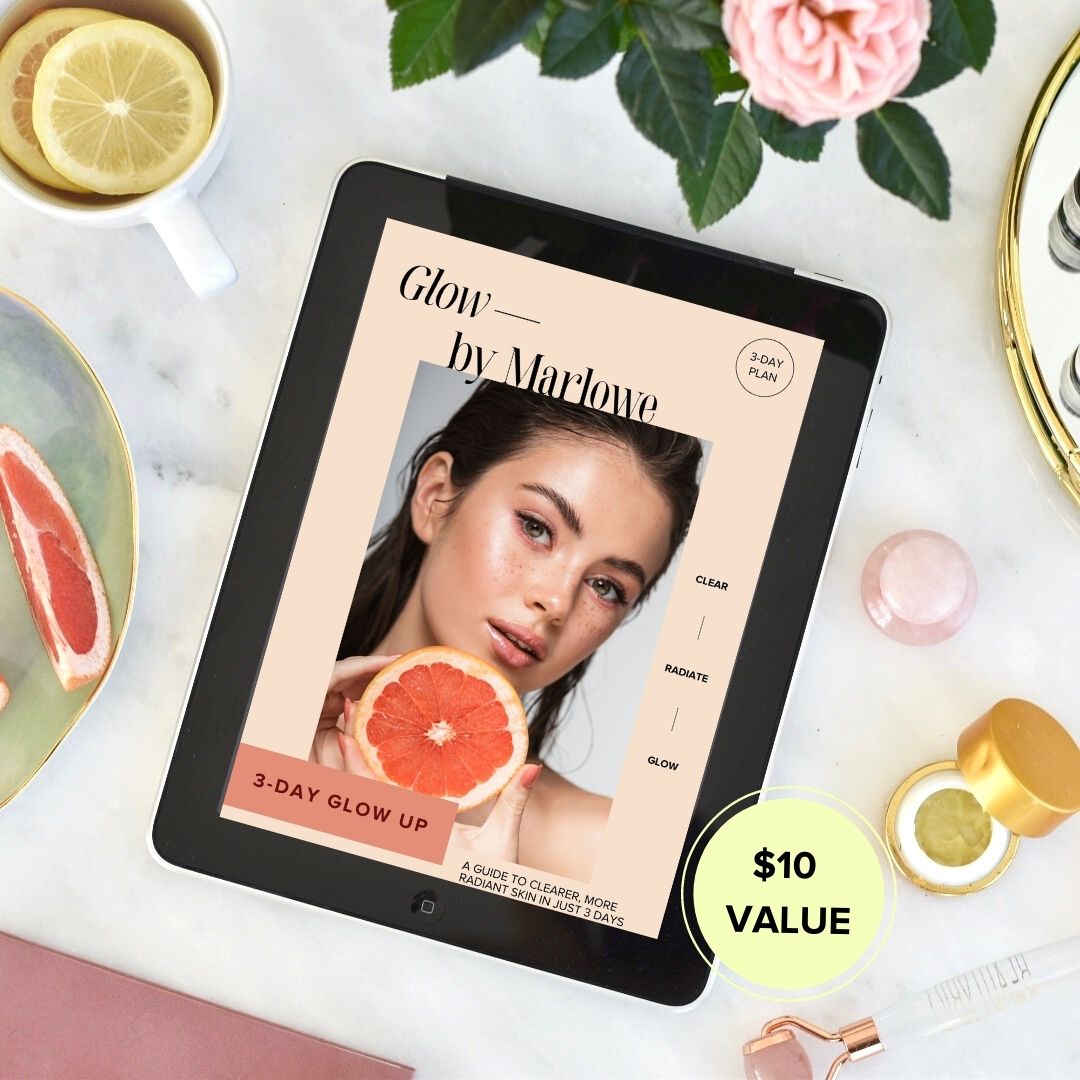 Sign up for my weekly newsletter to get the latest recipes, articles, & podcasts delivered to your inbox.

Plus, you'll receive The Glow Up Guide right away, a delicious 3-day meal plan to reduce redness and bumps, fast.