Yes, it tastes as good as it sounds.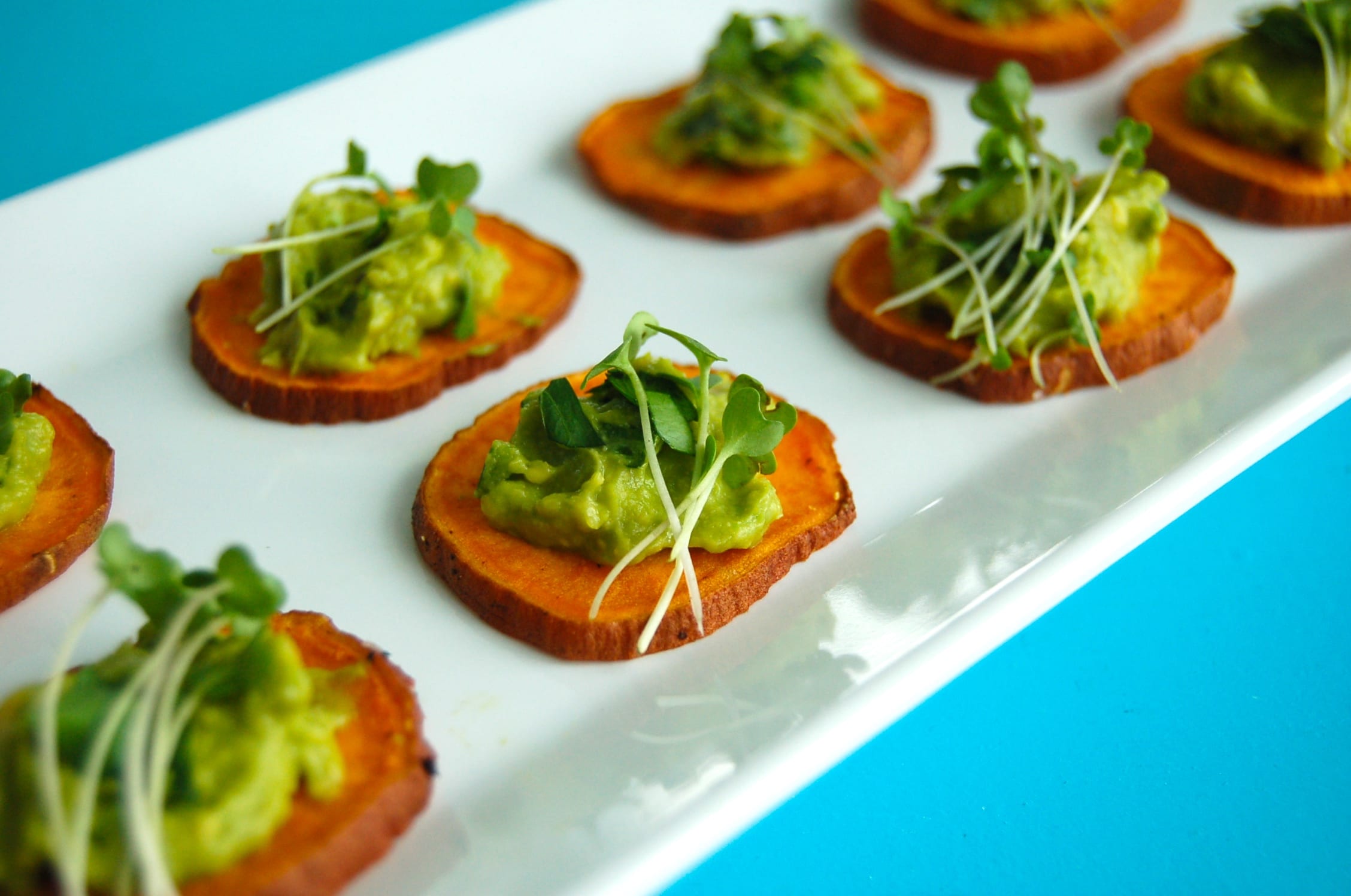 These one bite sweet potato toasts make the perfect party appetizer. They are visually stunning and add a nice pop of color to the table. Bonus? They may just be the most nutrient-dense thing on the table.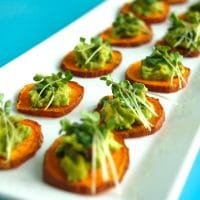 Benefits of Sweet Potato Toast
Sweet potato is loaded with Vitamin A, needed for clear skin.
Avocado contains healthy fats, Vitamin K for healthy bones, and folate, which may lower the risk of depression.
Broccoli sprouts may help the body detox certain environmental toxins.
Preheat oven to 450F. In a large bowl, toss sweet potato wedges with olive oil, and sprinkle with a touch of salt and pepper. Lay out flat on a baking sheet. Bake for 12-15 minutes. The thinner they are cut, the crisper they will be. Thicker slices will be softer, and equally delicious.

Meanwhile, prepare the topping by putting the avocado, red onion, jalapeno, and cilanro in a bowl. Use a fork to mash well. Season with salt to taste.

When sweet potato rounds are done, plate them, then spoon a small dollop in the middle of each. Top with a few sprouts. (If sprouts are long, cut the bottom of them off so they fit on your sweet potato rounds.)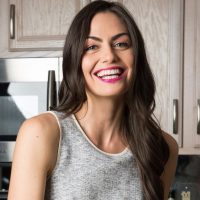 Maria Marlowe
Maria Marlowe is a holistic nutrition and wellness coach who uses real food to help her clients improve their health, weight, and skin. She offers a 28-day healthy eating meal plan that teaches you how to batch cook, as well as one to clear up acne. Her most popular program is EatSLIM, a 10-week online group glass that guides participants to develop healthy eating habits that stick – and lose weight, boost their metabolism, improve their digestion, and quit sugar.
She writes healthy and delicious plant-based recipes for her popular blog. She is also the author of the #1 New Release on Amazon, The Real Food Grocery Guide, the most practical guide to selecting the healthiest foods, without going broke, which has been praised by Dr. Oz and InStyle magazines. You can find her on instagram @mariamarlowe.