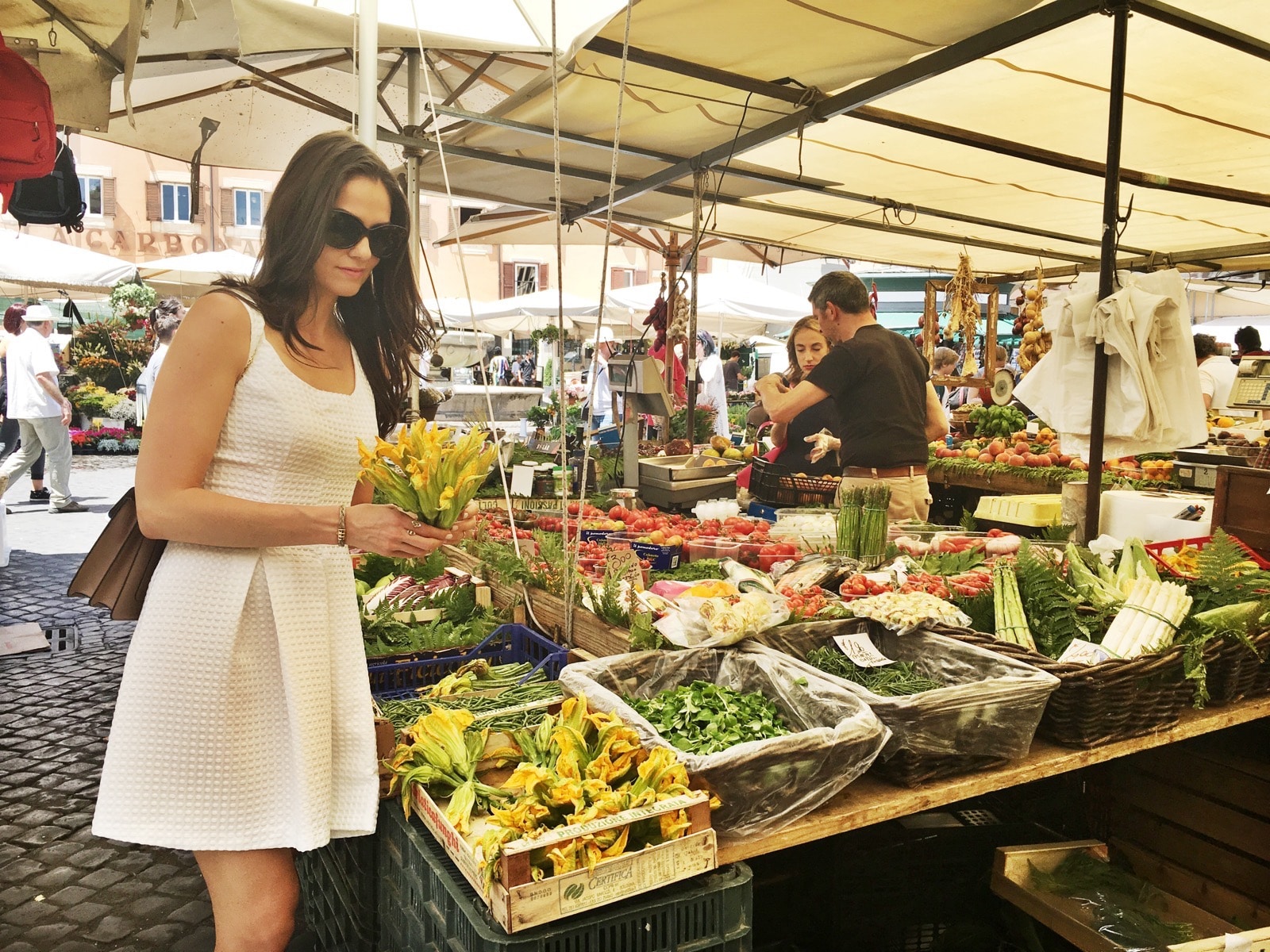 Move over tomato sauce…zucchini sauce is a delicious summer alternative.
While vacationing in Amalfi Coast, Italy, I came to love the restaurant Buca di Bacco in Positano. Besides for the gorgeous views and the delicious food, the people we met there were so kind and charming. We ended up eating there multiple nights.
The first night there, we met Chef Andrea Ruggiero and quickly became friends. While the restaurant was already able to cater to gluten-free and vegetarian requests, he promised to make me a few special dishes while I was there, including this Zucchini Sauce.
He served it over a gluten-free gnocchi, but this could be used on any sort of (gluten-free) pasta dish, or even a flavorful replacement for sauce on a cauliflower crust pizza, or straight over sauteed or grilled vegetables.
Here's hoping this recipe transports you to the beautiful coast of Italy!
Zucchini Sauce
Instructions
Remove the skin (but reserve it) from the zucchini. Do this by cutting off the two ends, then cutting it into a cube like shape, by cutting down the 4 sides. Cube the inner flesh of the zucchini and set aside. Then, julienne the skin (cut into thin strips). Set aside.

In a pan over medium heat, saute onions in about 3 tablespoons of olive oil until fragrant and soft.

Add raw potato, saute until it becomes golden, then add cubed zucchini and saute until it just about disappears. Add about 1 cup of water to cover bottom of the pan.

Bring to a boil, then reduce heat to low and cook for about 10 minutes until everything is soft.

Add to a blender and blend until smooth. Pour into a bowl and stir in salt to taste, and set aside.

Next, saute julienned zucchini skin: Heat about 1 tablespoon of oil over medium heat, then add zucchini skin, cooking until soft. Add to sauce. Repeat with zucchini flowers.

Mix the sauce well, and pour over gluten-free fusili pasta or vegetables. Top with basil.
Recipe Notes
*You can find these at farmer's markets.

Did you make this recipe?
Tag @mariamarlowe on instagram and hashtag #healthybymarlowe for a chance to be featured and win awesome prizes each month.
Clearer Skin in Just 3 Days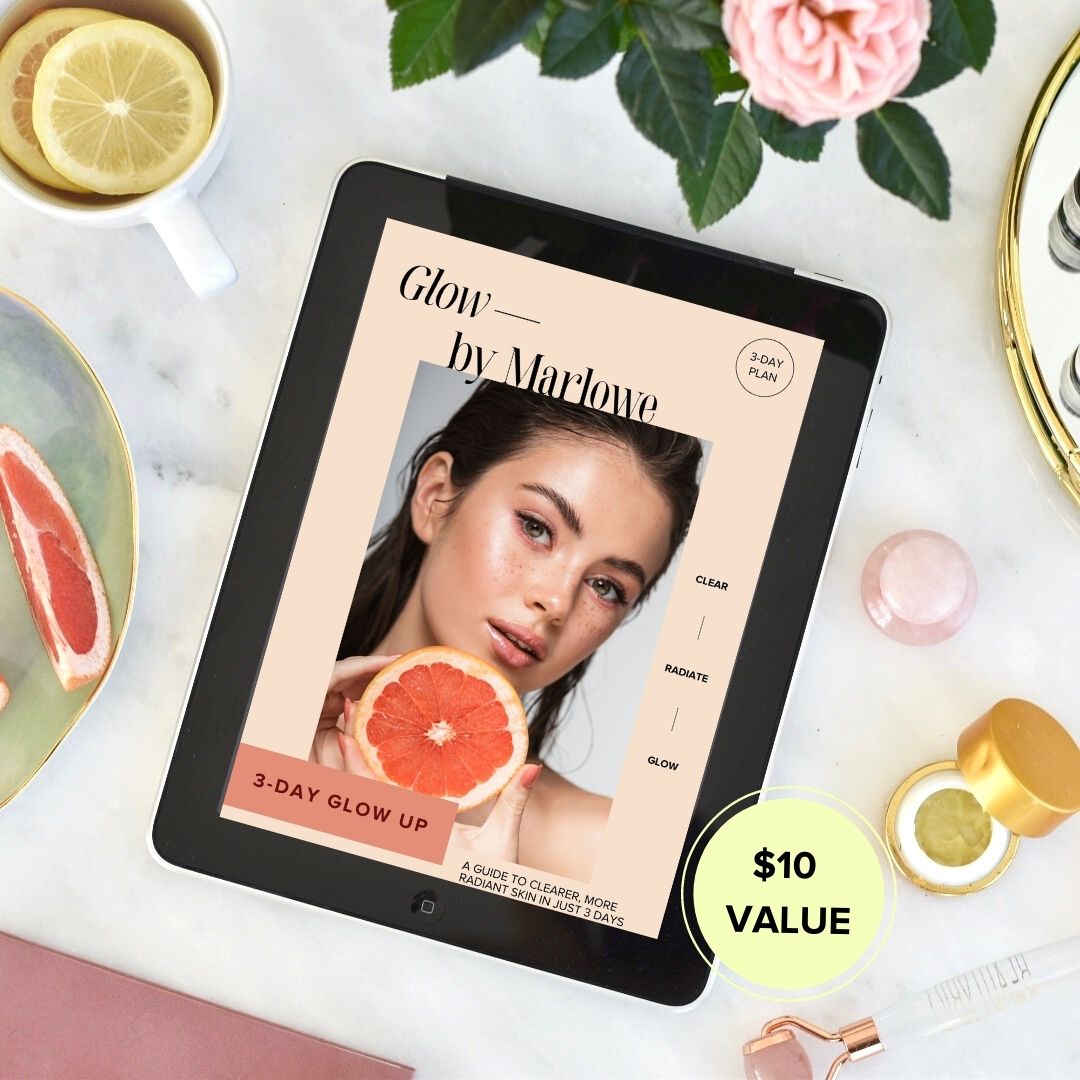 Sign up for my weekly newsletter to get the latest recipes, articles, & podcasts delivered to your inbox.

Plus, you'll receive The Glow Up Guide right away, a delicious 3-day meal plan to reduce redness and bumps, fast.