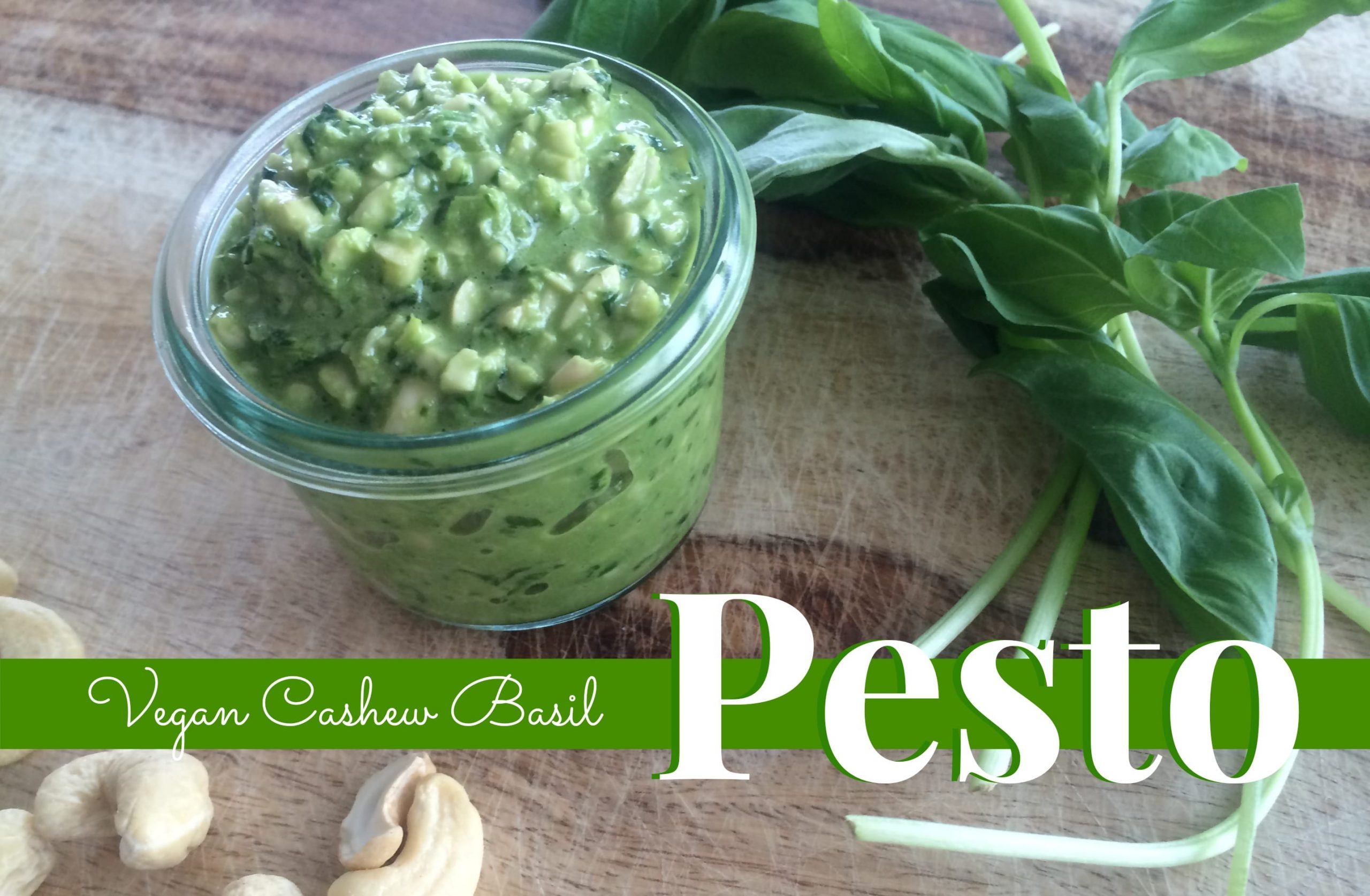 Divine is really the only way to describe this pesto. I found if hard to stop spooning it right out of the jar and into my mouth.
Made with a base of creamy cashew nuts (which are half the price of traditionally used pine nuts!), copious amounts of fresh basil, and about half the amount of oil typically used, this is a slimmed-down version of pesto. (It's dairy-free, too!)
I figured this was the perfect recipe to welcome in the first day of spring, which is today! Of course, the fact that basil was on sale at Whole Foods didn't hurt either. As the temperatures slowly get warmer, you are going to see more and more fresh herbs at your super market and farmers market, as many of them come into season.
Pesto can be made with other herbs like parsley or cilantro, but I prefer basil by far.
You can use this vegan pesto recipe on pasta (I love gluten-free pastas made from either brown rice or chickpea).  Or, on top of gluten-free bread.
It's super easy to make: you essentially just throw everything into a Vitamix or food processor, and voila! Ready in less than 5 minutes.
Try it out, and let me know what you think by dropping me a comment, below!
Vegan Basil Pesto
Instructions
Put garlic in Vitamix or food processor and pulse until chopped.

Next add basil, and pulse again until it is broken down into small pieces.

Add cashews and salt, and process on low (1-2 on a Vitamix) so that the cashews are broken into tiny pieces, but still maintain a little texture. If using cashews that haven't been soaked, you may want to process on a higher level to get a creamier consistency.

Finally, with the motor running, drizzle in the olive oil until completely combined.

Spoon into an airtight container.

Can be used on pasta, as a dip, or in salad.
Recipe Notes
*Soaking cashews bring out the creamiest of textures. Simply put them in a bowl, cover with water, place a cover on the bowl, and let sit on the counter overnight or for at least 4 hours. (If you let them sit longer than overnight, refrigerate). When ready to use, simply drain.
If you forget to soak them, you can still make the pesto, but note that it will have a much different texture, and won't be as creamy.

Did you make this recipe?
Tag @mariamarlowe on instagram and hashtag #healthybymarlowe for a chance to be featured and win awesome prizes each month.
Vegan Pesto
Vegan Cashew basil pesto
Cashew Basil Pesto 
Clearer Skin in Just 3 Days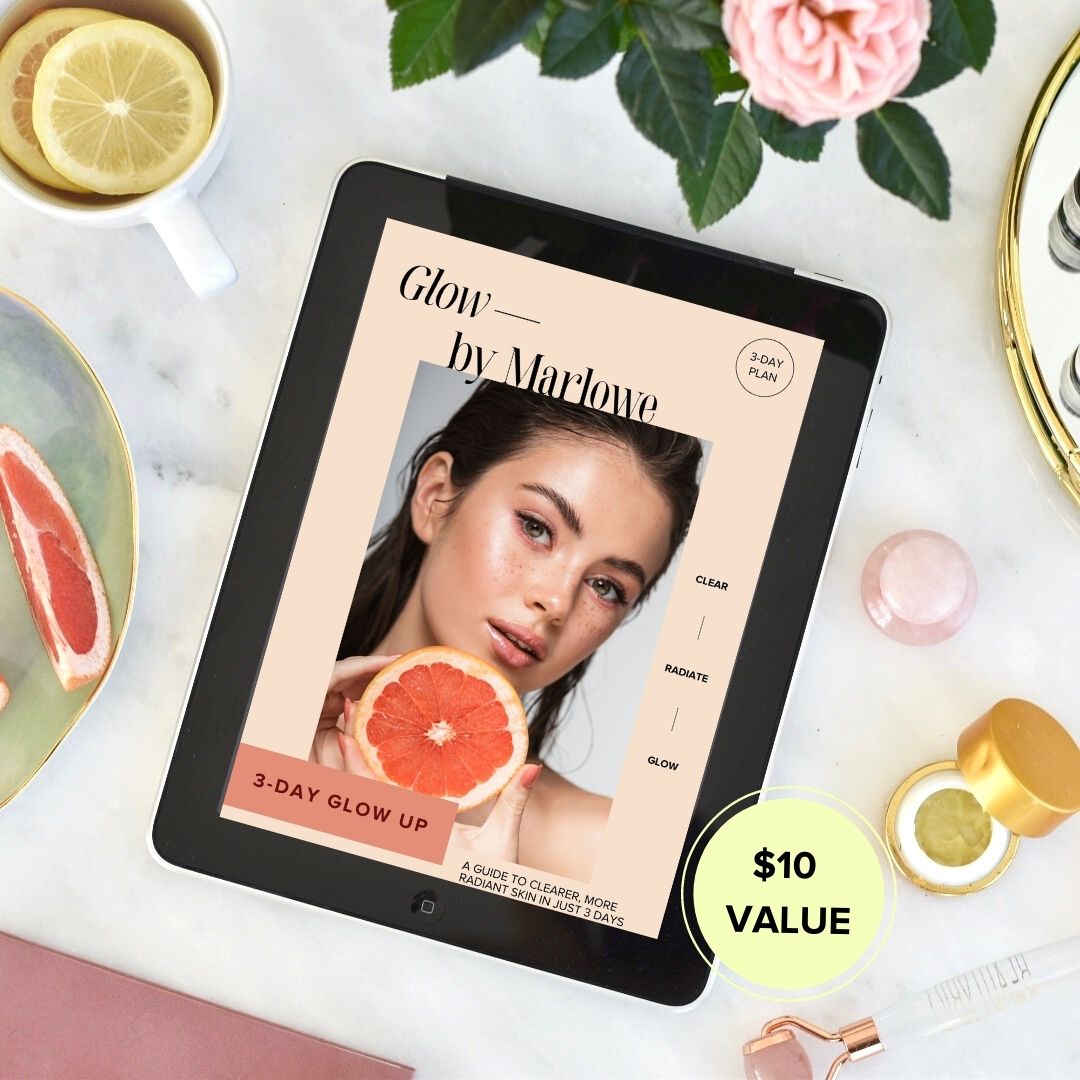 Sign up for my weekly newsletter to get the latest recipes, articles, & podcasts delivered to your inbox.

Plus, you'll receive The Glow Up Guide right away, a delicious 3-day meal plan to reduce redness and bumps, fast.