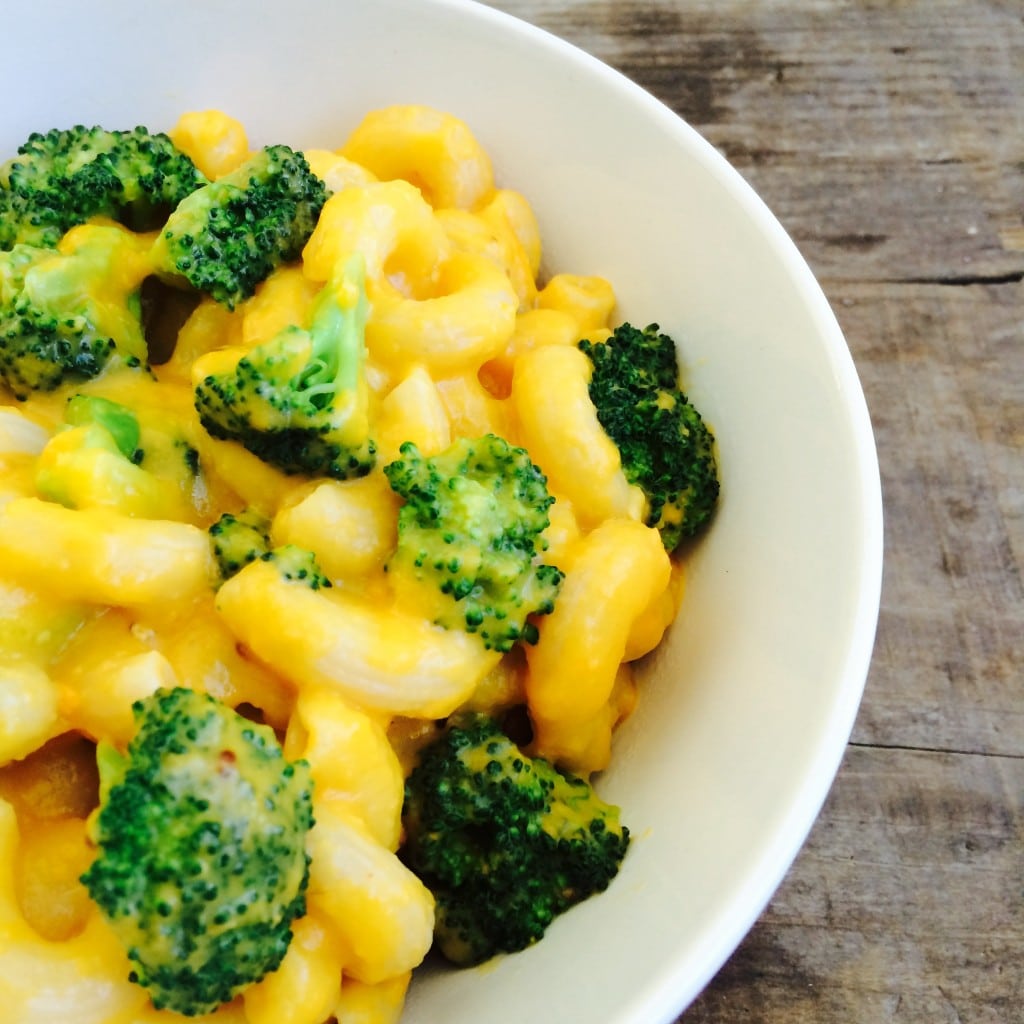 mac + cheese = healthy? In my house, of course.
The creamy bright orange sauce is made from sweet potato, eliminating the need for dairy and instantly upping the vitamins and antioxidants. The texture, taste, and even the sound it makes when you stir it into the pasta is enough to fool your brain into thinking you're eating out of the blue box.
This healthy comfort food recipe was inspired by Chef Chloe Coscarelli (her vegan Italian cookbook is amazing).
I made it gluten free by using brown rice pasta and tapioca flour as the thickener in the sauce. I of course had to add a little green in the way of broccoli, and added extra sweet potato. I also threw it in the oven to bake it, although you don't have to, I just love the way baked pasta tastes.
I'll be whipping this up on the TV show, Better Connecticut, On Friday, February 13th, which airs at 3pm. If you live in Connecticut, be sure to tune in!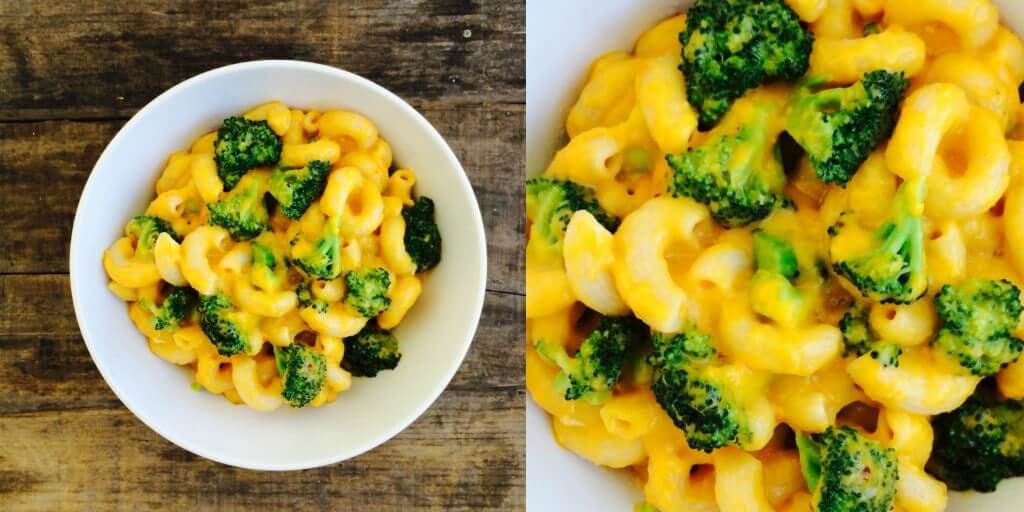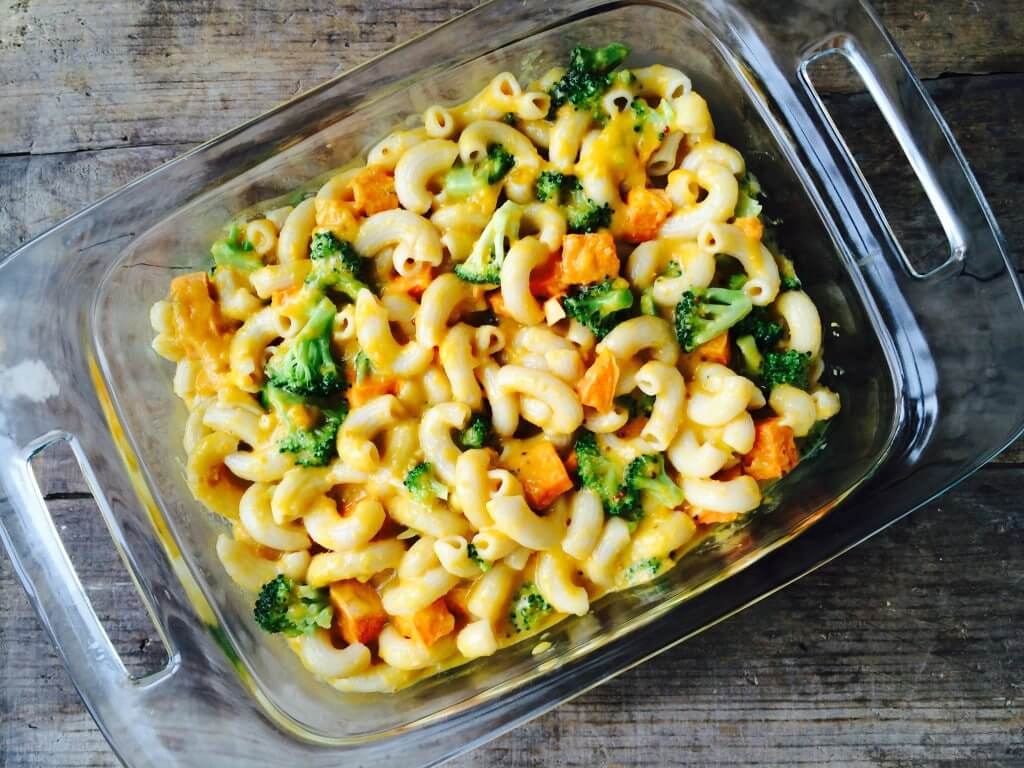 View this post on Instagram
Sweet Potato mac and cheese
Instructions
Heat oven to 450 degrees. In a bowl, toss the sweet potato with 1 tablespoon of oil to coat thoroughly, lay out flat on a baking sheet, and bake for 20 minutes until pieces are tender but not browned.

Bring water to a boil for the pasta. Cook according to package directions, and simply add the broccoli 30 seconds (if chopped very finely) to 1 minute (if slightly bigger pieces) before the pasta is done to quickly cook it. It will turn bright green. Drain.

Meanwhile, while waiting for water to boil, combine one heaping cup of roasted sweet potato with 2 cups of almond milk in a blender. Process until smooth. Reserve any remaining sweet potato to use as topping for pasta. Set aside the sweet potato milk.

Next, heat a skillet over medium heat, add the 3 tablespoons of coconut oil and slowly add 1/3 cup tapioca flour, whisking constantly until thoroughly combined. Continue whisking about 3-5 minutes, taking care not to burn the flour. A nutty aroma will develop, which is when you can stir in the remaining ingredients: the sweet potato milk mixture, 2 tsp salt, 1 chopped garlic clove, and 1 teaspoon each of mustard, soy sauce, and lime juice. Whisk often, bring to a boil, and then down to a simmer for about 10 minutes, or until pasta is done. The sauce will cook down and get thick.

After the pasta and broccoli have been drained, pour into the skillet with sweet potato sauce, and if you add additional sweet potato cubes, add them as well. Stir well to coat. Serve.
Recipe Notes
After coating the pasta and veggies in sweet potato sauce, you can transfer to a casserole dish and bake in the oven at 350 for an additional 20 minutes if you desire.

Did you make this recipe?
Tag @mariamarlowe on instagram and hashtag #healthybymarlowe for a chance to be featured and win awesome prizes each month.
vegan mac and cheese recipe, sweet potato mac and cheese recipe, gluten free mac and cheese recipe  
Clearer Skin in Just 3 Days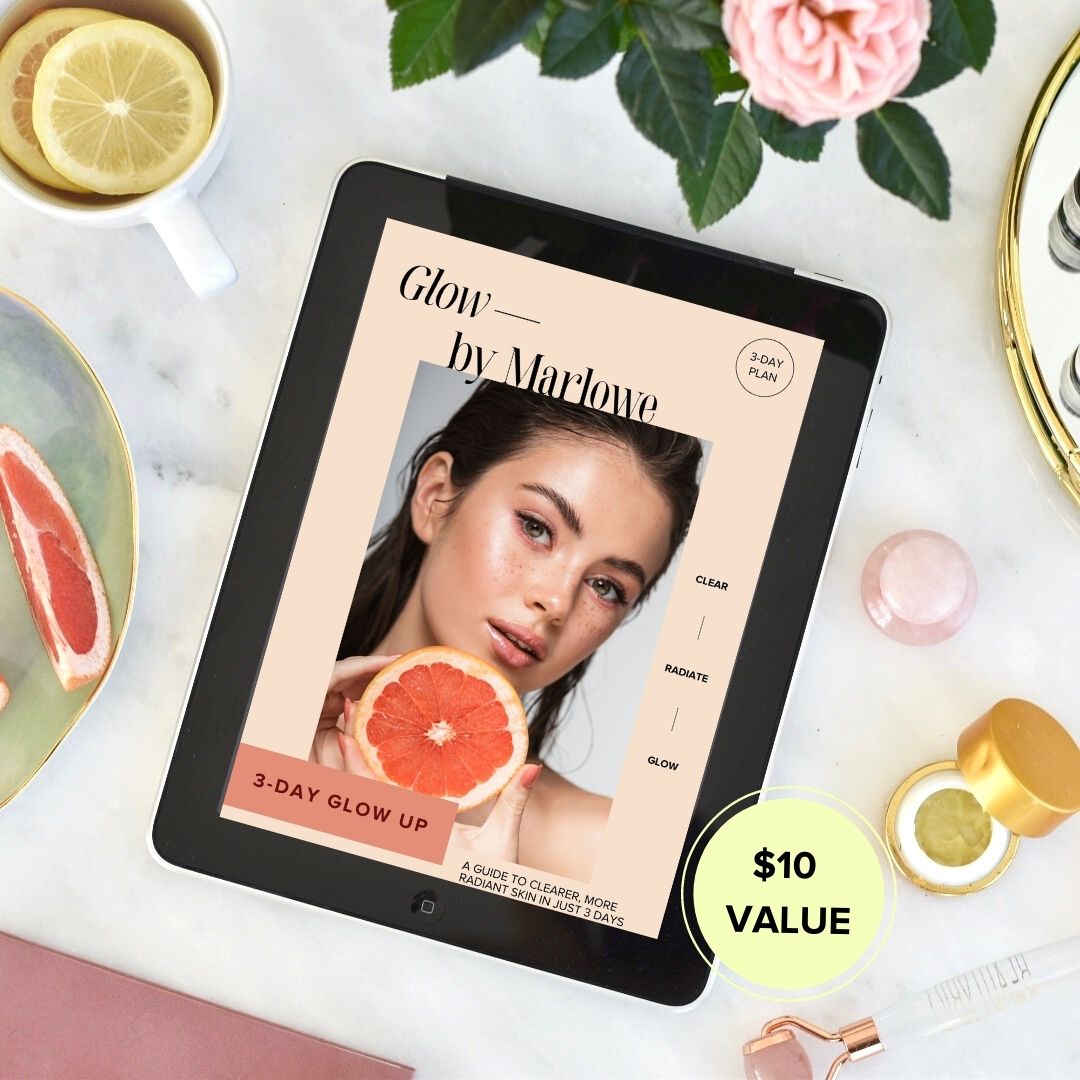 Sign up for my weekly newsletter to get the latest recipes, articles, & podcasts delivered to your inbox.

Plus, you'll receive The Glow Up Guide right away, a delicious 3-day meal plan to reduce redness and bumps, fast.